Hey there, Stargate, James Bond and audio book fans!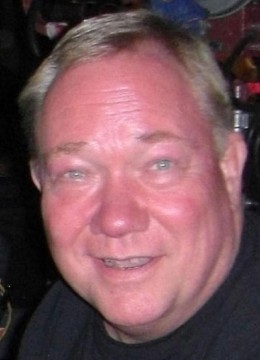 On Sunday September, 23, 2012 we will be honored to interview a legend in the entertainment and arctic worlds, Barry Campbell, who is currently working on developing a series of audio books on various topics of interest that he will discuss during our exclusive interview this Sunday!
Most recently Barry Campbell was featured at San Diego Comic-Con in July 2012 supporting the fiftieth anniversary of the legendary MGM Studios James Bond franchise bringing 007 back in Skyfall to our scenes this November!
Barry, well known as a James Bond fan, was working at the FOX Video booth who has handled the 007 DVD video distribution for many years.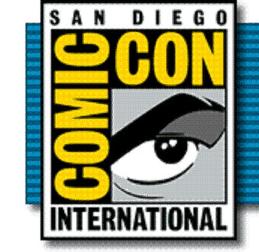 At Comic-Con San Diego 2012, Barry acted as a guide for visitors where "007" fans could purchase a photograph of themselves sitting in one or more of the famous James Bond vehicles (courtesy of the Ian Fleming Foundation).
This included models of the legendary Astin Martin DB-5 first seen in the iconic 1964 film Goldfinger! (the real vehicle was not).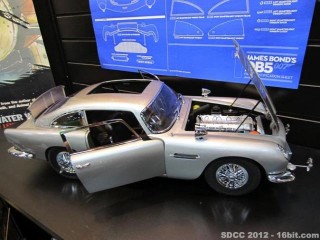 During my visit with Barry chatting about the fiftieth anniversary of James Bond, I noticed the Astin Martin DB-5 seemed to be the most popular choice for photo opportunity for enthusiasts as well as collectors who purchased thousands of miniature models of James Bonds first truly famous sports car.
And why not! The Astin Martin  DB-5 became  famous for the ejector seat, bullet proof shields, nose mounted machine guns, radio tracking device (we now call GPS), oil slick dispenser and other "high tech" devices that became standard fair for virtually all James Bond films that followed!

During our time at Comic-Con San Diego 2012, we were fortunate to be able to chat with Barry Campbell about all the cool James Bond vehicles at the fan favorite event!
Barry graciously took time to do a shout-out (above) to long time friend and professional associate Patricia Stewart-Bertrand, who we all know on Twitter as our senior producer, ArcticGoddess1!

As any good Stargate fan knows, Barry was primarily responsible for arranging the special arctic sequences in Stargate Continuum! Barry's biography on IMDB eloquently describes his outstanding contribution as follows:
"As the former Head of Operations for the U.S. Navy's Arctic Submarine Laboratory headquartered in San Diego, California and a big fan of Stargate SG-1, Barry met Stargate Executive Producer N. John Smith at a convention in Vancouver in the spring of 2005 and began discussions to facilitate filming at a 2007 temporary ice camp in the Arctic Ocean for which he was the Officer in Charge."
"After two years of negations, planning, and preparations Executive Producer N. John Smith, Director Martin Wood, actors Richard Dean Anderson, Amanda Tapping, Ben Browder and a skeleton crew spent one week at remote ice camp APLIS filming scenes for Stargate: Continuum. Stargate SG-1 creator and Continuum writer Brad Wright gave Barry a small speaking role in the movie as a "thank you" for his efforts in bringing about this remarkable filming opportunity."
We are therefore pleased to announce Barry Campbell as our next guest host this Sunday September 23, 2012 5 PM PST, 8 PM EST when Barry will discuss Stargate, James Bond and his latest endeavor, Audio Books!
Audio Books: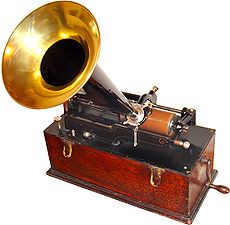 Since 1931 when the United States Congress began what was known as the "Talk Book" program for blind persons, Audio Book publishing has successfully taken the world by storm over the past eight decades.
Initially recorded on vinyl records and distributed for various purposes to be played on Phonographs, mostly for educational and oral history purposes through the 1970's, the concept did not gain wide acceptance by the general public. Paper books, book hard back and paperback dominated the "reading" methodology employed by the average person.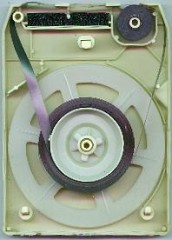 While audio books helped blind persons enjoy literature, and were often used by universities for oral histories and educational aids, it was not until the advent of audio miniaturization technology that audio books brought the media to all people everywhere.
In the earliest days after the Phonograph, the audio book medium gained a larger audience, including widespread acceptance while driving their automobiles with the advent of the "Compact Cassette" tape system which replaced initial not entirely successful efforts to distribute audio books on the venerable "8 Track" tapes. While 8 tracks where popular in their day, the playback device suffered from high distortion (wow and flutter), especially in vehicles.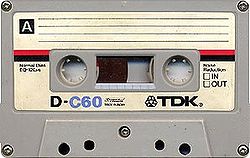 8 Track and Compact Cassettes magnetic tape devices were both often prone to jamming due to shocks imparted from vehicles during travel and from dirt entering the magnetic tape mechanisms. These issues frustrated consumers seeking full mobility for their music and audio books.
Perhaps the biggest impediment to the acceptance of audio books and even the music industry itself, even with Compact Cassette's, was the bulk, and in the case of the Phonograph, the weight associated with bringing these items with you wherever you traveled.
Despite these technical limitations, home and educational usage for audio books increased during the late 1970's and early 1980's where dirt and physical shocks could be reduced to a minimum resulting in longer tape life.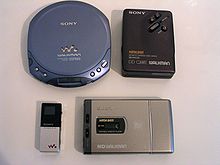 I myself loved phonograph records, 8-Tracks, and cassettes being a disc jockey for hire during my college years. However, bringing these items in sufficient quantity to entertain guests at a party was a daunting task often meaning hundreds of pounds of records and bulky containers to carry the tapes to and from an event not to mention guests spilling drinks and putting fingerprints on the records.

The initial portable models of the Sony Walkman compact cassette player helped launch further consumer acceptance allowing users to listen to audio books while jogging, running and walking!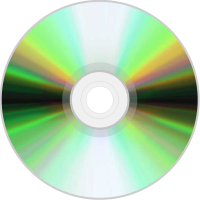 The real success and acceptance by the general public for audio books (and mobile music) became manifest when the "Compact Disc" came into the world in the 1980s. While much more durable, the main issue with the early "Compact Disc" was the tendency to become scratched or smudged with dirty hands making the content "skip".
Many worked around this problem by "ripping" the Compact Disc to their computers and making legitimate copies on recordable Compact Disc technology that became readily available to the consumer in the late 1990's.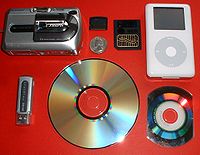 These days in the digital age of freedom in the 21st century, audio books (and music) suffer from no such maladies with the advent of digital recording media (memory chips) where the audio book can be downloaded into our cell phones, new digital MP-3 players, computers, laptops, and tablet devices where millions now enjoy not only music, but a good "read" via our ears!
We look forward to you joining us for our exclusive interview with Barry Campbell! to learn more about Stargate Continuum, James Bond and Audio Books!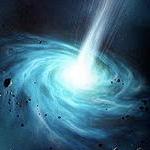 Please feel free to share this article with your friends, co-workers and or family. We would also appreciate your comments and look forward to you visiting in the future.
Or as many of our readers and visitors often do, visit WHR on Twitter, WHR on Facebook or visit me on Twitter by clicking the text links or images avatars in this news story. I and the WHR team look forward to Seeing You on The Other Side!"
Thank you.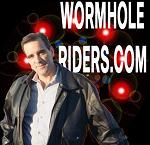 Best Regards,
WR_Systems (Kenn)