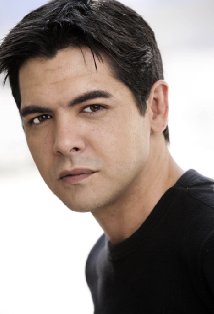 Welcome back to WHR You Decide!
We are honored and pleased to announce our next special guest host, Alexis Cruz of Touched By An  Angel, American Family, Shark, Stargate (the original 1994 movie), Stargate SG-1, and many more television and movie appearances, in an exclusive interview Sunday, October 21st at 5PM Pacific, 8PM Eastern.

Alexis Cruz is on the move with live appearances at New York Comic-Con last weekend, and Dallas Comic-Con Fan Days this weekend, where admirers of Alexis Cruz are well aware of his latest project, a new Graphic Novel called "The Unprofessionals" that we will discuss during our interview with Alexis Cruz.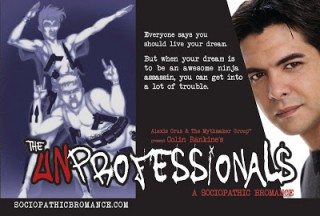 The Unprofessionals is described as: "A Sociopathic Bromance, Chapter 2: Spider-Man, written by Colin Rankine, with art by Kate Glasheen, and lettered by the amazing Troy Peteri, has a hard-target release date of November 5!"
We include the promotional trailer below for your enjoyment!

Learning To Be An Actor:
If you are currently attempting to choose a career path and are thinking that acting might be for you, we at WormholeRiders have done some of the leg work for you. Based on the research, here is what you need to know about acting schools and beyond.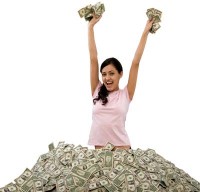 You will accumulate many expenses during at least the beginning part of your career. Get your finances together at the start of your career, so that you won't have to worry about it later.
Even if you do not live in a city like L.A, New York, Toronto or Vancouver, you can start working on your career.  Get a role in school musicals or in a community theater production. Act as much as you can; you must get experience. Acting is not something that you will do someday; it must already be a part of your life. Act for pay if possible. Get an agent.
You have to be passionate about acting and know what you want. Acting is an activity people like to do because they equate it with fame and money. However, this field is one of the hardest areas to break into; 90% of professional actors are unemployed at any given time. So do not become an actor just because you want money and fame. Be an actor because you cannot see yourself doing anything else. Life is too short to chase a dream in the wrong direction. Wealth and fame can be found in other careers as well. Do what you love first and foremost.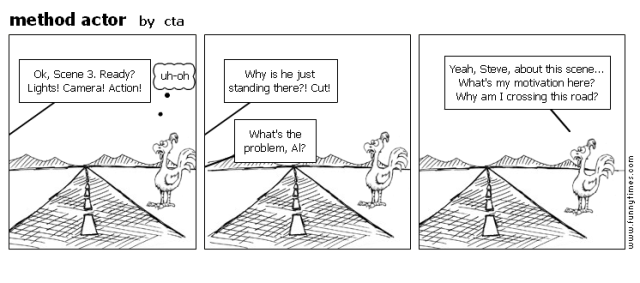 Every actor that we have interviewed has stated that some formal training as an actor is absolutely necessary if you choose to follow your dream. Acting schools abound, so choose wisely. Do comprehensive research to increase your chances to get into the best school for you. In a large school, the multi-talented and aggressive students will be favored by the teachers and you will be relegated to servant status if you are meek. However, a small school might not look as good on a resume, or might have fewer opportunities or resources. Check the credentials of the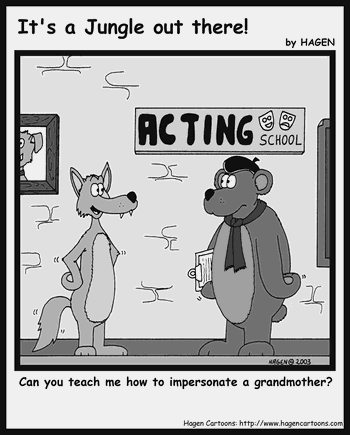 institution for longevity and for whether it meets your criteria.
Consider taking classes run by agents, acting teachers, actors and directors. You must have connections in this business. Your teachers can help springboard you into a career.
In Los Angeles, if you are going into films, go the UCLA film school – considered one of the best. The best option for you can also be identified and chosen on the basis of the center's reputation, its faculty, focus of the center, method of training, classes offered, length of studies, performance opportunities, preparation for the market place and the total cost. Shop around, know what to expect from the training, interview teachers and ask lots of questions before choosing the acting school.
Consider the elite schools; they will give you an excellent education. The Julliard School, Carnegie Mellon, New York University and Yale in the United States have great acting programs, and you will have a well rounded education that will help when you don't have an acting job.
In Canada, ASM Performing Arts (Montreal) Vancouver Film School, Toronto Film School, or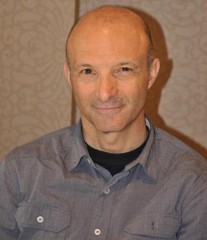 Canadian College of Performing Arts (Victoria, B.C) A personal recommendation for a great acting teacher in Canada would be Frank Cassini. Frank is a member of The Actors Studio in New York and has over 25 years experience in film and television.
In the U.K, Guildhall School of Music and Drama (London), London Academy of Music and Dramatic Arts and the Royal Academy of Dramatic Art (London).
Good improvisation (improv) classes are extremely helpful in the craft, in that they improve your listening skills and allow you to practice being "in the moment". Novice improv mistakes are talking too much in the scene, interesting things come out when actors listen to each other on stage. These skills will carry themselves over to your acting.
Make friends with peers that you meet at classes and auditions. You never know how those connections can help you out in the future if you're in the company of the right people. If nothing else, it's great to have a support group. When choosing your friends, ask yourself if not only are they fun to be around, but also if they add value to your mission to becoming a working actor. There are a lot of negative people in the world who will drag you down if you let them. Stay focused on what you want. One way to do that is to surround yourself by people who will help you stay focused on what you want.
John Gibb, writer in The Actor's Life, says, "get monologues from reading lots of plays as well as scenes you watch in class. It's much more helpful to do that than to skim through a monologue book, where most of them are sub par and/or overused. When auditioning for someone, you don't necessarily have the power of context working on your side. Therefore, choose good contemporary material that doesn't require you to be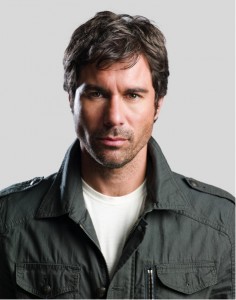 extremely emotional in the delivery. Many novice actors fall into the trap of screaming or crying through their dramatic piece. This does not read well for casting directors because they haven't seen you perform the play, meaning they don't go on the same journey you do. Even dramatic pieces can be lightened up by adding a bit of humor in them".
If going into films, read a lot of popular novels. 75% of films are based on them. You must have talent, skill, craft and personality, as well as drive and resilience. Be friendly, but also remember to act in a professional manner. Acting is a business after all.  Watch a lot of plays and movies. You can get impressions from there.
Remember to be confident and assertive. Eric McCormack, best known as Will Truman in Will and Grace said, "I was doing dishes at a dinner theater in Toronto while going to high school. I overheard the producer and director talking about the lead who had fallen ill and about their doubts about the understudy. I walked over and told them I knew the play. It was, "All About Eve". They just smiled and told me to go back to doing the dishes. The next day, I was called to the principal's office and it was the producer. He asked, 'are you serious about this?' That's how I started; I was doing dinner theater, waiting tables and going to high school. It was heaven."
Keep trying don't give up. Get an acting coach! Though you may already be good, they will likely be your first agent of sorts.
If you go to a talent agency slouching around, arms crossed, dragon breath, hair messed up and act like there are 1,000,000 places you'd rather be, you're never going to get it.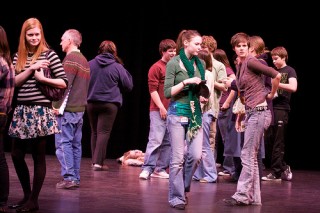 Research good photographers in your area so that you can get good headshots. If you have a trustworthy friend who is into headshot photography, that is great too. Make a list of a few whose work catches your eye.  It is important to have a photographer you feel comfortable with. Remember, you are choosing the headshot photographer, the photographer isn't choosing you, so make sure you ask the right questions during your initial meeting. The more relaxed and assured during your shoot, the better your photos will turn out. Good photographers range from $300 to as much as $800 for a session.
I have left one of the most important parts of becoming an actor for last. As with any career, success comes more quickly to people who learn how to market themselves effectively. In fact, self marketing is so important that there are a large number of sites on the internet dedicated to that one topic. When you watch a television show, it will be interspersed with advertising. Manufacturers have spent millions of dollars making a specific product look it's most appealing in order to convince you to buy it. You must view your acting as a business – show business. Take a marketing class or read about marketing and view yourself as a product.
Actors are constantly subjected to auditions as part of any job interview. So a typical acting class should focus on developing an actor's ability to read at a moment's notice, focus on their CV, and provide live auditioning experience. Be realistic about your capabilities and market yourself accordingly.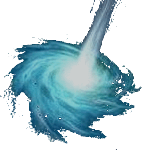 Thanks to Kenn for final editing, audio/video embedding, and many thanks to you for reading and stopping by WormholeRiders News Agency
Please feel free to leave a comment here, click a social media icon below to share this review.
Or you can visit and follow me on Twitter by clicking on my avatar to the right and we can tweet about the celebrities on You Decide.

Thanks again.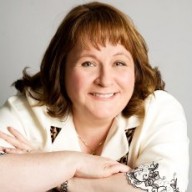 Regards.