Welcome back WormholeRiders to WHR You Decide!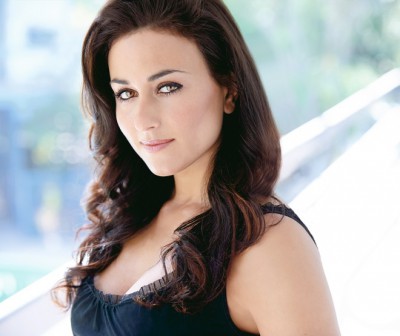 Last week on Friday March 20, 2015 we were stunned, in fact gutted, to learn that Max (Romina D'Ugo) had apparently been killed in 12 Monkey's episode "Divine Move" by obsessed time travel specialist Katrina Jones (Barbara Sukowa)!
One of Romina D'Ugo favorite songs is from Bachman Turner Overdrive "You Aint Seen Nothing Yet". We here at WHR You Decide agree with this talented actor!
We are also hopeful the "You Aint Seen Nothing Yet" theme will manifest in 12 Monkey's with a return of her character, Max, sometime during the second season of this outstanding series!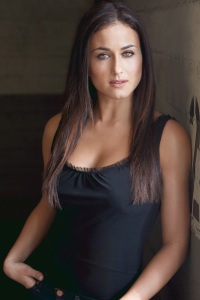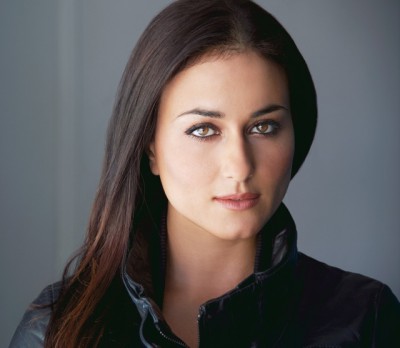 This week we are pleased and honored to announce Max is alive, and that we were graced by lovely Romina D'Ugo to interview Max on WHR You Decide on Friday March 27, 2015 at 5pm Pacific time!

Our purpose and orders are clear; get to the bottom of this heinous 12 Monkey's act committed against one of our favorite actors portraying a loved character, Max!
All over Twitter, 12 Monkey's fans were shocked when Jones, a leader of the time travel laboratory in the future who is trying to save humanity from a pandemic that kills billions, suddenly killed our beloved Max!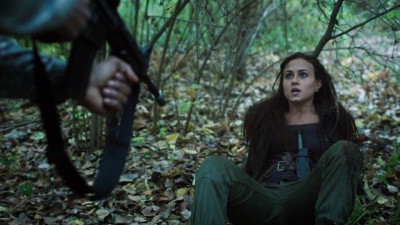 As thousands of tweets of "Nooooooo!" echoed across the Internet when Max was laid to rest in a time line of unbelievable proportions, members here at WormholeRiders emptied several boxes of tissues as we sobbed for the fate suffered by poor Max at the hands of the nefarious Katrina Jones!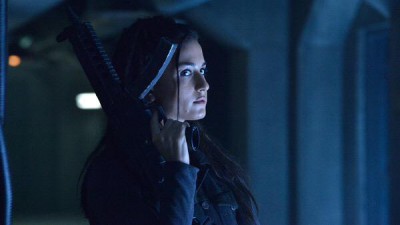 Gifted and gorgeous, Romina D'Ugo has delighted science fiction aficionado's with her outstanding portrayal of Max in the 12 Monkey's science fiction adventure series now concluding it's first hit season.
12 Monkey's has recently received a second season renewal pick up by the fabulous Syfy.However, this editor, and fans of Romina D'Ugo worldwide are hopeful everyone will see Max again in the future, the past or even the present in the Army of the 12 Monkey's!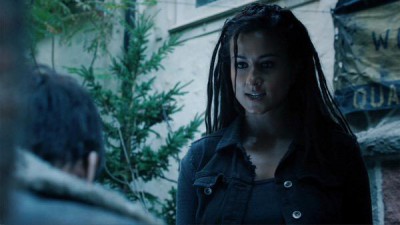 My personal wish (and fervent hope) is that the heroes of 12 Monkey's; James Cole (Aaron Stanford), Doctor Cassandra Railly (Amanda Schull), Ramses (Kirk Acevedo) and Jennifer Goines (Emily Hampshire) will band together for a special mission, go back in to the past, and save beloved Max from the undeserved fate meted out at the hands of the obsessed, in fact crazed time travel scientist Katrina Jones!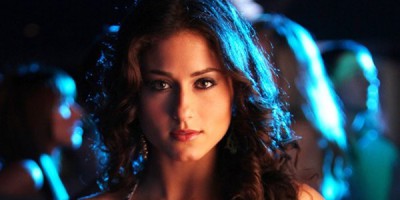 Therefore, our theory is that since 12 Monkey's is a time travel science fiction adventure where no one can really die, we suggest that fans of Romina D'Ugo should stand by for a return of Max in a time line yet to be determined!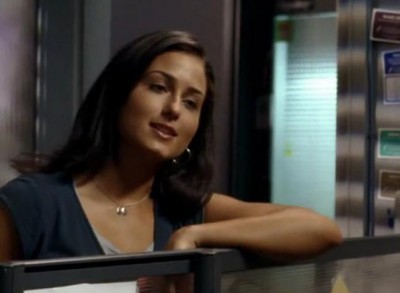 Admirers of Romina D'Ugo know that she is a Toronto-born actress and dancer of Italian origin who. One of her greatest passions is dancing. D'Ugo was a featured member of the Canadian series part of the So You Think You Can Dance (in the Top 20). Romina D'Ugo has not only guest-starred as Max in 12 Monkey's on Syfy, she has appeared in Degrassi: Next Generation, Life with Derek, Hairspray, the thriller series Nikita, and many more!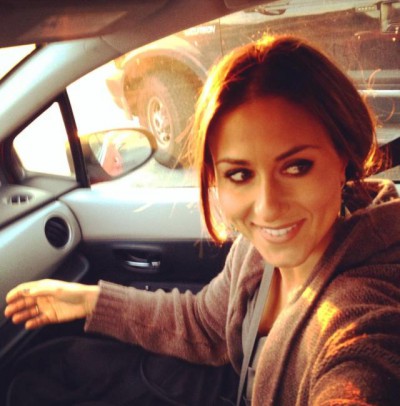 Romina D'Ugo is a graduate from the prestigious Sheridan Institute's Musical Theatre – Performance program.
At the tender age of nine, Romina began her career taking jazz classes and studied tap dancing and ballet only one year later. Her career took off as she began traveling across the Canada participating in several dance competitions. Romina went on to attend the famed Cardinal Carter Academy for the Arts, majoring in dance.
Gemini Awards Nominated actress Romina D'Ugo is a graduate of the prestigious triple threat Music Theatre Performance program at Sheridan College. Her career began when she graduated early to play a supporting role in the Universal Pictures film "How She Move".
Romina D'Ugo became a household name when she earned a spot as one of the Top 20 dancers on So You Think You Can Dance Canada. She then went on to star opposite Justin Chatwin in the feature film, Funkytown.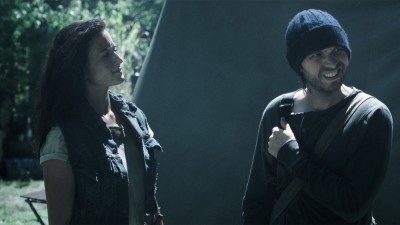 Selected television guest star and recurring guest star credits include Rookie Blue (ABC/Global), Cybergeddon (Aircraft Pictures), Nikita (CW), Degrassi: The Next Generation, The Battle Of Maggie Hill (20th Century Fox pilot), Riverworld (SyFy), and The Listener (CTV), Republic of Doyle (CBC), and Silent Witness (TNT).
Romina also starred as "Zoe" in MTV's original movie, "Turn The Beat Around". It was for this performance that she was nominated for a Gemini for Best Performance by an Actress in a Leading Role.
As mentioned, Romina D'Ugo was recently a series regular on the Canadian network Showcase, the series King, and is currently a Recurring Guest Star on the new SyFy/NBCUniversal critically acclaimed series 12 Monkey's, which has just been renewed for it's second season.
We trust that you will enjoy our interview with the fabulous actor, dancer, the wonderful Romina D'Ugo!
Stay tuned as the WormholeRiders News Agency Team announces more of our new WHR You Decide video interview series during 2015!
In the meantime, please feel free to share this article with your friends, co-workers and or family by clicking one of the icons below. We thank you for visiting and express our sincere gratitude for doing so!

Feel free to visit WHR on Twitter, WHR on Facebook or visit me on Twitter by clicking the text links or images avatars in this news story. I and Team WHR look forward to Seeing You on The Other Side in 2015!

Thank you.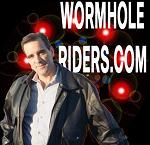 Best Regards,
WR_Systems (Kenn)