Welcome back WHR You Decide fans,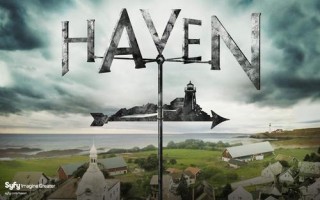 This Sunday April 29, 2012 6 PM PST 9 PM EST we are be honored to interview two of the most talented screenwriters in the entertainment industry, Ms. Nora Zuckerman and Ms. Lilla Zuckerman currently tenured as Story Editors for the Syfy hit series Haven!
These two gifted young women will share details about their experiences in the television industry and what it is like working Behind The Scenes on hit television programs like Haven, Human Target and Fringe!
Before their exciting interview on being a screen writer in the television and entertainment industry, we would like to share some background information with you about what it means to be a screenwriter and what it takes to make such a career both successful and rewarding.
Becoming A Television Screenwriter:
So you want to be in television. Or, maybe you want to get that big break by writing and producing the next great movie. It may sound easy enough on the surface. However, as we all know, if screenwriting were easy, everyone would be doing it.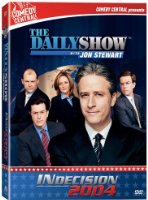 We are living in a time when just about everyone wants to be famous. That means competition; lots of it. Right from the gate, unless you are very serious and intend on devoting almost every waking minute to your dream, you might be better off trying another career. Josh Lieb, Executive Producer for The Daily Show, says, "If you want to be me, you just write. You write, you write, you keep writing, you keep submitting and you get better and better at it.
There is no other way at it and you keep pushing ahead and eventually someone will read your stuff. And also, my other advice would be for someone who wants to go into this business is, don't do it if there's anything else you can do. And I sincerely mean that. If there is anything else you can do, don't do it because this is really only a job for people who are kind of stuck in it.
It may seem exciting, but its also, it can be – it is aggravating and wearying and I do not – I think you're probably very good at it – we do not get a lot of renaissance men, we get people who are very good at writing anthem have some interesting hobbies, but we're all a bit of idiot savants. Like this is the one thing we are good at. So, we just keep at it."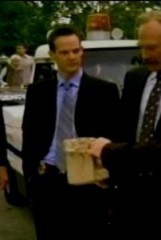 Award winning and popular writer, Lee Goldberg, of the Monk television series, has another view. Do not approach him, he says, if you have an idea for a great television series, "Television is a writers' medium.
The majority of TV producers are writers first and producers second. Every one of us wants to sell a TV series of our own. It's the dream. It is the chance to articulate your own creative vision instead of someone else's.
It is the chance to not only write scripts and produce episodes, but also have a piece of the syndication, merchandizing, and all the other revenue streams that come from being an owner and not an employee.
It could be the chance to become the next David E. Kelly, John Wells, J.J. Abrams, Stephen J. Cannell, Dick Wolf, Aaron Spelling, Donald Belisario, Glen A. Larson, Steven Bochco, or one of the other members of that very small, very elite, very wealthy club of creator/owners.
You have to write hundreds of scripts, work on dozens of series, and build a reputation as an experienced and responsible producer (Or you have to write and produce a huge hit movie, which often leads to an invitation to work your same magic in television).
The point is, you do not work that hard just to share the success with someone else who didn't have to work for it."

In other words, an idea is not enough. You have to pay your dues. Begin by learning the craft of screenwriting. Then, expect to struggle to get that first freelance script assignment. Compete against other writers, who may be more experienced then you to join the writing staff.
If you are lucky, the show will actually be on air for several years and you will build up some credentials as a staff writer. If you are not lucky, you may only get one year out of the series, if that, before you find yourself unemployed, and you have to start the process all over again. After several years, you can expect to move up from writer to producer. The networks have gotten to know you and are willing to do business with you. You have arrived.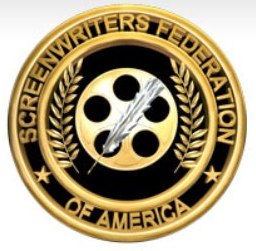 Are there really no shortcuts to becoming a screenwriter? Well, yes and no. If you do a GOOGLE search, you will find no end of advertisements from a variety of people willing to teach you how to become the next big thing.
Obviously, many of these advertisements are no more than clever attempts to separate you from your money. There are also people who have had some success writing and are willing to share their knowledge and experience for a price. If you do your research and are satisfied with their qualifications, they may be of assistance. The main value of an experienced writer is his or her connections.
If you are familiar with the axiom, "It is not what you know, but who you know", then networking in the industry, as it is known , is as important a skill as is your skill as a writer. Lee Goldberg recommends, "The first thing you have to do is learn your craft. Take classes, preferably taught by people who have had some success as TV writers."
Goldberg adds, "There's another reason to take a TV writing course besides learning the basics of the craft. If you're the least bit likeable, you'll make a few friends among the other classmates. This is good, because you'll have other people you can show your work to. This is also good because somebody in the class may sell his or her first script before you do, and suddenly you will have a friend in the business.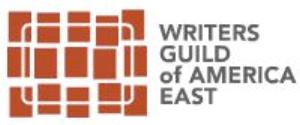 Many of my writer/producer friends today are writers I knew back when I was in college, when we were all dreaming of breaking into TV some day. A writer we hired on staff on the first season of Missing was in a Santa Monica screenwriters group and was the first member of her class to get a paying writing gig.
Now her friends in the class suddenly had a friend on a network TV show who could share her knowledge, give them practical advice and even recommend them to her new agent and the writer/producers she was working with".
Currently, reality television is popular both with viewers and with producers because it is cheap to produce. Instead of trained actors, with large salaries that tend to get larger every year, the productions depend on ordinary people to entertain the viewers. But even though the shows are supposed to be unscripted, that is rarely the case.

"Certainly, reality TV is a very manipulated format where the basis of it is that real people are put into unreal situations to create a story," said J. Rupert Thompson, a director and producer who includes "Big Brother" and "Fear Factor" among his credits.
"As soon as they get into an unreal situation," Thompson said, "one could argue that it's scripted, because the situation is created by the producers. What makes it so compelling is that you never know what a real person's reaction to an unreal situation will be. That's why you get such great stuff on reality TV."

Ray Richmond, long time television critic for the Hollywood Reporter, who now blogs about entertainment and pop culture at manbitestinseltown.com, calls Reality TV, "partially scripted television."
J. Ryan Stradal, writer for The Writer's Guild of America, West, states, "Hundreds of hours of footage are shot to make a single hour of reality television, and the final cut ultimately is very similar in its narrative structure to scripted television. There is a beginning, middle, and end, with character development, goals, conflict, and resolution. If you've ever been pulled into watching a reality series, it's for the same reasons you get invested in scripted TV: sympathetic characters, interesting settings, and a sequence of events that provokes, edifies, and/or entertains.
The difference is in how the source material is generated. We do not get to invent every detail and then hand it to professional actors to enact it strictly according to our specifications. We can only deal with what's already happened–and if you follow anyone around with a camera for long enough, you will find that most of what they do is distressingly boring–so often our work deals with issues of sequence and context and plausibility.
Unscripted storytelling is often about working backwards from the ending in the most interesting way possible, crafting an inevitable occurrence into an emotional, humorous, or provocative journey. Often, we also write the voice-over copy for our episodes, which for you old-timey bulwarks who don't consider the narrative construction of unscripted or documentary work "writing," certainly qualifies as such".
Further, other genres of writing such as cartoons and video games also beckon. So, if you are determined to be a script writer, there is no better time to consider it as a career.
Finally, if you really want to make a splash, and you have some money to spend, you could try your hand at creating your own film. A great many independent writer/producers are looking to create on line "webisodes" of their creative vision, hoping it will make its way to television. Canadian series, "Sanctuary", was the first to successfully turn a self financed work into a lucrative television series. Since then, several other production houses have also worked to create web based series.
Find your niche in writing; do it yourself, or write and submit scripts as often as you can. If you are persistent, eventually, you will be successful.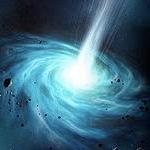 Thanks to Kenn for final staging and for the audio clip in this post for me, and thanks to you for stopping by WormholeRiders News Agency! We hope to see you all for our interview: Mpho Koaho this Sunday 6 PM PST 9 PM EST
Please feel free to leave a comment here, click an icon below to share this interview with your friends, or you can visit and follow me on Twitter by clicking on my avatar to the right.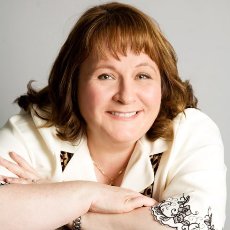 Regards,
Thank you.
ArcticGoddess1 (Patricia)