WormholeRiders is proud to announce a very special You Decide event!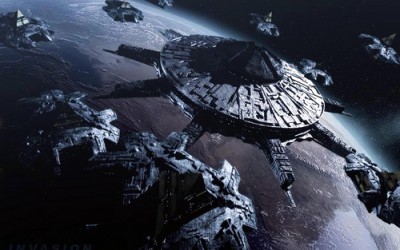 This Saturday at 12 PM Pacific time, 3 PM eastern time, two of our favorite MGM Stargate System Lords will convene the first in a new series of Stargate reunions at You Decide with you for a special Goa'uld Summit where you can speak to the Goa'uld System Lords at 773-897-6175!
We will begin with Ba'al (Cliff Simon) and Apophis (Peter Williams), who have now teamed up as our two true gods to once again take over the Earth, enslaving the helpless Tau'ri, I mean freeing us all by implanting their symbiote masters into our skulls to enable worship for our two true gods!!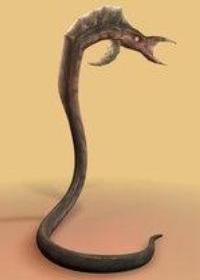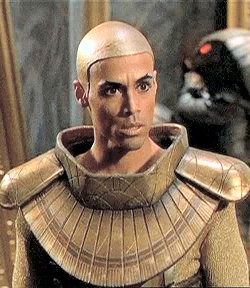 Peter Williams is best known for his work as Apophis on Stargate, the original Goa'uld in the famous Stargate SG-1 series. Brother of blown to smithereens Ra in the 1994 movie, Apophis was quite pleased to become supreme leader of the System Lord's in 1997!

Peter has also appeared on Canadian series, Neon Rider, as well as shows such as Dead Like Me, Fallen, Da Vinci's Inquest and the movies, Catwoman and The Chronicles of Riddik. Recently, Williams returned to his roots by taking up residence in the Caribbean. A brilliant and prolific writer, Peter Williams hosts his own blog.
Peter recently took time off from his career for a few several years to seek out his family heritage in Jamaica as he discussed with us on You Decide in 2012.
Peter is now blogging regularly and entertaining new roles to resume his acting career in 2013.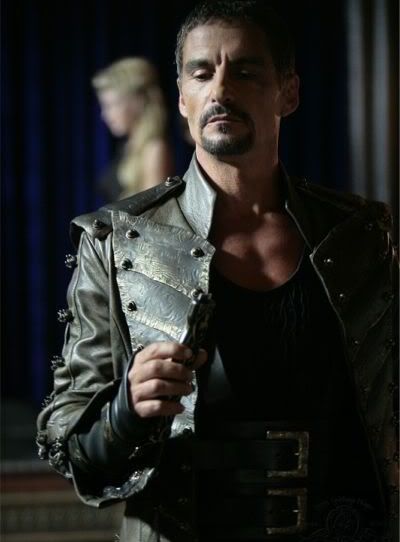 Cliff Simon, from Johannesburg, South Africa, began his career as a swimmer and gymnast. He competed in Olympic trials and qualified for the 1984 Olympics in Los Angeles, but a series of events while he was living and training in England, caused him to choose to return to South Africa. There, he entered the Mr. South Africa competition and won. Cliff was offered an audition on a hugely successful television series, called Egoli – Place of Gold.
After guest starring on the show for 3 months, he was offered a permanent contract as a regular cast member in a lead role and would go on to become a household name for his 6 year run. In 1997 he married his longtime girlfriend Colette, in a beautiful game lodge in Southern Africa.
Cliff was personally affected by the violent crime in Johannesburg, he decided it was now or never and he immigrated to the USA with the hope of having a better quality of life. This also gave him the opportunity to realize a long time dream of further pursuing his acting career in America.
Arriving in 2000 and weathering only 5 months in Los Angeles, Cliff secured an agent and soon landed a guest star role with Don Johnson on the hit TV series, Nash Bridges. A short time after that, he acquired the guest star role of Ba'al on Stargate SG1.
Cliff's combination of charming bad guy charisma and wicked sense of humor made him a viewer favorite antagonist, keeping his character recurring for 5 seasons. In 2007, Cliff was brought back to play Ba'al in the Stargate SG1 movie called Continuum. Since then, he has appeared on 24, NCIS Los Angeles and Days of our Lives.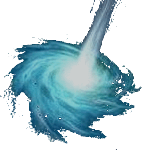 Thanks to Kenn for final staging of a special audio video clip in this news article and thanks to you for stopping by WormholeRiders News Agency! We look forward to seeing you for our exclusive Goa'uld Summit Special this Saturday at 3PM Eastern and 12PM Pacific!
Please feel free to leave a comment here, click an icon below to share this interview with your friends, or you can visit and follow me on Twitter by clicking on my avatar to the right.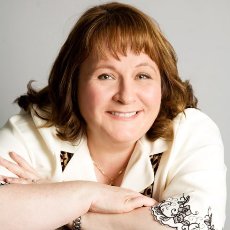 Regards,
Thank you.
ArcticGoddess1 (Patricia)