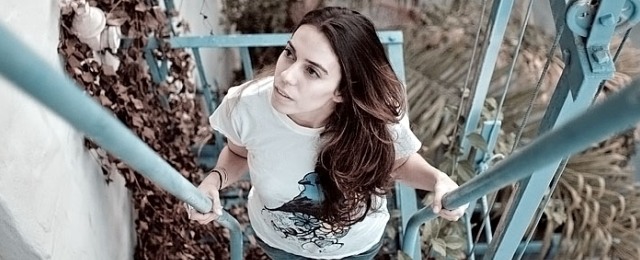 Welcome back to WHR You Decide!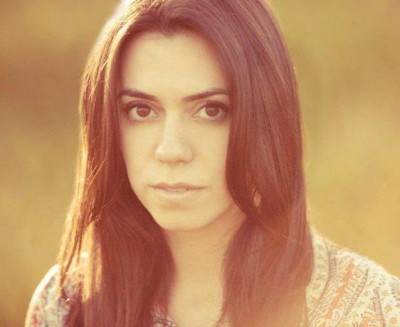 On Sunday June 02, 2013 at 3:30 Pacific time on You Decide Radio, we are honored to be interviewing the fabulously talented Haroula Rose on WHR You Decide Sunday!
We include the one hour exclusive chat with our special guest Haroula Rose, talented singer, song writer, composer, producer and actor whom we are honored to be interviewing on WHR You Decide Sunday!
Additionally, for this interview, we include a transcript of Ms. Rose's answers at the bottom of this post for your enjoyment!

We continue our new enhanced radio format when your questions for our special guest will be placed first in our show! Simply call 773-897-6175, tweet questions to WHR, or post questions on our Facebook company page!
Once of the rising stars in the entertainment world whom I greatly admire, Haroula Rose has swept into our hearts with her beautiful voice, captured in songs featuring an incredible and enchanting vocal range and the ability to tell a complete story that sinks into the human soul via her imparting of the heartfelt meanings of life in both lyric and stanza.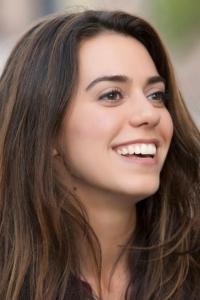 Originally hailing from Chicago Illinois and loving music from her earliest memories, Haroula Rose, has emerged on the music scene with marvelous melodies and songs of an Indie, folk and rock and roll nature!
Haroula Rose burst upon the entertainment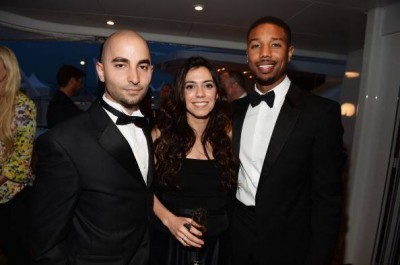 world in 2010 after receiving the honored Fulbright Scholarship to study in Spain. Haroula embarked on an education missions seeking a concurrent Bachelor Arts and Masters Degree, graduating from the prestigious University of Chicago, back in her hometown!
Making her way to the Los Angeles area to pursue her career, near the fabled entertainment Mecca, Hollywood California, Rose received her first (uncredited) acclaim when her songs were selected for episodes of  the thriller move "Justify" (Lay Me Down) and the hit series "How I Met Your Mother" (Someday).  Someday was also featured with uncredited status in the romantic mini-series drama "Marry Me" (2010)! 
Someone of some influence in the entertainment industry was apparently listening to Ms. Rose's performances, because in 2011 Rose's music was selected for the respected military drama series "Combat Hospital" (Love Will Follow), two melodies in the Japanese health documentary "The Power of Two" (Free To Be Me and The New World) and in the cult classic "American Horror Story" with the enigmatic and enchanting Lavender Moon!


In her recently released EP "So Easy", this reviewer was more than pleasantly surprised when Haroula Rose performed one of my favorite songs of all time, the legendary Jimmy Webb ballad Wichita Lineman (included above), thereby paying homage to a classic folk song that was first made famous by Glen Campbell in that same year. This reviewer was so taken with this version of "Lineman" that I have listened to the melodic Rose singing it over and over again!
While some may not be fully aware of the supreme talent of this young star, that all changed when her delightful song Close My Eyes To See (included below) was featured in the hit Syfy series Being Human now entering a fourth year of production in Canada!

We look forward to you joining Haroula Rose on Sunday June 02, 2013 at 3:30 PM Pacific time on WHR You Decide radio to learn more about this gifted and gorgeous creator who, in our opinion, has only just begun to share her immense talented with the world!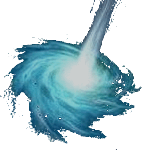 Please feel free to share this article with your friends, co-workers and or family. Feel free to leave your comments and we look forward to you visiting in the future.

Or as many of our readers and visitors often do, visit WHR on Twitter, WHR on Facebook or visit me on Twitter by clicking the text links or images avatars in this news story. I and the WHR team look forward to Seeing You on The Other Side!"
Thank you.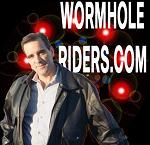 Best Regards,
WR_Systems (Kenn)
Transcript:
1. Please share about your recent trip to Cannes? Business? Pleasure? Both?
I went to Cannes with a short film I co-wrote and acted in and wrote song for called NO LOVE SONG. It co-stars Rosanna Arquette and Daniel Ahearn. I also went to Cannes because another project I was involved in was premiering there. It is a feature film I associate produced and music supervised called FRUITVALE STATION. Please go see it in July when it comes out!
2. Please share about your dual degree's earned at the University of Chicago? Was it tough to do?
It was hard because of time commitments but I had the option of graduating early or getting a Master's in four years along with my Bachelor's so I decided to go for it. I love English and reading and writing and the degree was in teaching literature which was a challenge but I enjoyed it.
3. As a Chicago native, do you miss your home town, Chicago, being based in the Los Angeles area? (Kenn)
Yes I miss it a lot. I go back often though, because my family is there and many of my closest friends.
4. Who and or what inspired you to pursue a career in music?
I've always loved music and been singing for as long as I can recall. I was in choirs and theater growing up, and when I graduated college I fell into a job based in music because someone asked me to sing for a commercial, then the company hired me after that. I didn't really know how to pursue music professionally, so it was a miraculous fluke that that happened. I was all set to go to grad school and had taken my GRE's to continue with literature, writing and education. But I am so glad things happened the way they did and I started writing my own songs a few years later when I was living abroad.
5. What do you think you would be doing if you had not chosen to be a singer and song writer?
I would be in academia, writing and teaching. The good thing about being an artist is that I can do those things now as well, in addition to what I am doing, which is really a blessing.
6. What is the most challenging part about being a song writer and singer?
Well, performing my own music didn't come naturally and was very nervewrecking. It still is sometimes. Also, I work in film because I love it a lot and when I am not recording or on the road there is time for other interests.
7. Who are the other members and performers in the Haroula Rose band?
It varies but the last incarnation was a group of amazing musicians including Jonny Flower, Blair Sinta, Cedric Lemoyne, Nicole Eva Emery, and Zac Rae.
8. Your songs tell a story. What has been the inspiration for your song writing and singing?
Inspiration comes from everywhere really. I read a lot, and I think a lot about what's going on around me and in my own life to see what links there are or any themes going on…. I watch a lot of films and a lot just comes from my own feelings or fears.

9. You were awarded a Fulbright Scholarship to Madrid, Spain, students are chosen for their academic merit and leadership potential! What was your personal response upon finding out you had been chosen?
I was pretty excited because I had always wanted to live in Spain and learn Spanish. It was very exciting and one of the best things that has happened to me in my life for sure. I learned a lot about myself and about travelling, made friends and relationships that are very important to me, and truly that was the time I started focusing on my own songwriting and realizing I had to do it. So that was a major time for me.
10. I see that that you speak fluent Greek and Spanish, did this help you while traveling through Europe?
I didn't know Spanish when I arrived in Madrid but had to learn fast. I had some roommates who barely spoke English! So it was sink or swim. Greek is a beautiful language but it really only helps you in Greece. Although the accents and rhtyhms are similar to Spanish.
11. Growing up, you took part in musical theater and various school choirs, how did your childhood influence the writer/musician you are today?
Well I think formative experiences happen when you are young and I was exposed to a lot of art and music, thankfully. I go back to the things that I listened to back then and try to figure out why they resonated with me. I used to make mixtapes for everyone I knew when I was like 8 years old. I still have a bunch of them.
12. You're versatile on many instruments, can you name of few? At what age did you began playing?
I play the guitar and violin, though it's been many years since I've performed with the violin. I can fake the piano and use it as a writing tool sometimes because you write differently with different instruments. I've been exploring with electric guitar more on this new set of songs.
13. You sang A Cappella in groups and in various bands with friends, did this set the foundation for you?
Definitely. It was fun and educational and singing in harmony is a beautiful feeling.
14. You spend your time in Los Angeles. Is there a show filmed in L.A that you would like work on?
Yes I would like to work on many shows, it would be great to work on theme music for a series like Dexter or Enlightened. I love it when my songs get licensed for use on TV series or films. It's really fun.
15. Did you choose the Los Angeles / Hollywood area for your career because of the music scene there?
I did, and because I went to film school at USC for a couple semesters and work in the film world as well. Feels like this is the only city where you can really do both those things actively.
16. You collected rare instruments from your travels, among them a hand crafted nylon string guitar from the Flamenco district in Madrid, can you share with us how you found this item and what drew you to it?
I was involved with a flamenco musician and so fell in love with the way those guitars sounded. Some friends told me which luthier to check out on Cava Baja which is the famed flamenco street. I remember walking in and it was an old dusty shop with only a few guitars. This toothless old man came out and explained how he only makes them custom, and each one is different for each specific person. So I got one from there.
17. Your songs are featured on hit TV series and in films. How did these placements come about?
I have a licensing/placement agent who submits my music to shows, and then it's also through friends and word of mouth.

18. On another note, I see you have a Youtube channel, where you music is available for Streaming as well as a Twitter account, what is your experience as far as Fans and Social Media? Mostly good?
Yes I definitely think so, there are many people across the world who would never have heard of me or my music were it not for the internet.
19. You have visited countries? Did the culture of these countries influence your style of music?
I think my style is pretty American but there are some elements on this new record that are reminiscent of other cultures.

20. Given a choice between being a singer, actor, director, producer, do you have a preference?
Well that is hard to say. I am doing all of those things right now, but if I had to pick I would do more acting and writing.

21. Are you planning more live performance appearances in the future?
Yes once this new record is done I will be touring it. I really want to travel the world more on tour, so fingers crossed.

22. You have done some acting, have you ever been interested in script writing like song writing?
Yes I have written a couple of short films and have some projects in development right now that I writing as well.

23. Would you ever like to become a Director or Producer?
Yes I directed a short film a few months ago that we have no finished editing and will be directing another one this summer. I really enjoy it. I have worked as a producer as well and am working on another feature that I am producing that is a comedy. I am very excited about that as well.
24. How do you spend your down time when you are not pursuing work?
I work all the time, but since I love it it never feels like it! I go to see movies or write, spend time with friends, cooking, usually.
25. What is next for you Haroula? (Patricia)
I have to finish up this record (I am halfway done with it) and have a couple of writing projects I am thrilled about.