WormholeRiders is proud to announce a very special WHR You Decide event!
This Sunday at 9 AM Pacific time, 12 PM eastern time, two of our favorite MGM Stargate female celebrities will convene the second of our new series of Stargate reunions at WHR You Decide with you for a special Stargate Summit where you can speak to a Goa'uld System Lord or the Wraith Queen by calling 347- 838-9722!
This Sunday we talk to the Wraith Queen (Andee Frizzell) and Nirrti (Jacqueline Samuda), who have decided to cooperate, err collude together as the newest threat to Earth and the helpless Tau'ri!
What evil plans are afoot? What despicable fiendish manipulations await? We hope to find out as we talk to these two beautiful but scarey ladies of evil on our next WHR You Decide show!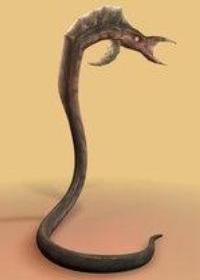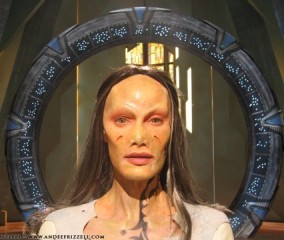 A self proclaimed "enthusiast of life" Andee Frizzell has many diverse talents. Andee's mediums are teaching yoga, modeling, acting and writing. Andee has been teaching a unique style of yoga in Vancouver for the last 9 years, creating quite a following.
She combines many different styles and philosophies of yoga together with her martial arts training as well as strength training routines to challenge, strengthen and reshape the practices of her many students. Thus allowing her to experience the art of creating, teaching and healing.
As a model Andee has traveled around the world and has been in many high fashion magazines such as American Vogue, Harpers Bazzar and French Marie Claire to name a few.
Andee's love for acting began at the tender age of four shortly after her first performance as " The Red Sock Puppet" in the Library Daycare puppet show. Although only her left hand was featured in this small independent production, Andee knew that acting was for her and in 2000, with creative juices flowing she was catapulted into the acting world.
Having acquired a unique combination of skills this 6′ 1″, Super Hero is a trained Stunt Fighter, Kung Fu Martial Artist, Works with Firearms, Swords, Long Staff, and Quarter Staff, she started landing small roles right from the beginning. In 2003 Andee booked the role of a lifetime, The Wraith Queen in the hit Sci fi Series Stargate Atlantis. Appearing in several episodes she has continued to wreak havoc in the Pegasus Galaxy for the entire series run.
Andee's next big step was to leave the Vancouver area in search of new opportunities in Toronto, Ontario, Canada. Andee continues to pursue auditions and attends science fiction conventions when the opportunity arises.
Jacqueline Samuda is an actor, director and voice-over performer who has worked in the major entertainment industry centres of North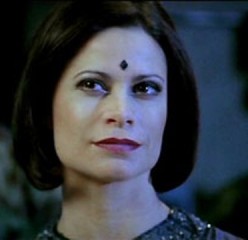 America – Los Angeles , Toronto , Vancouver and New York City.
Samuda is currently shooting a recurring role in the new TV series "Spooksville", about supernatural events in a haunted small town. It launches in the fall 2013 on the Hub network. Jacqueline was a past Voicey (Voiceover) Award Finalist and is the voice for several animated projects, video games and national commercial campaigns.
Among her many TV and film credits, she was recently seen in The Haunting Hour and Arrow, has had a recurring role in The L Word, and reprised her role as the evil alien Nirrti in the Stargate SG-1 movie "Stargate Continuum".
On March 8, 2008, Jacqueline was honoured at Women in Film & TV Vancouver's Spotlight Awards with the Sharon Gibbon Lifetime Member Award for service to the organization and the advancement of its mandate.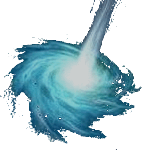 Thanks to Kenn for final staging of a special audio video clip in this news article and thanks to you for stopping by WormholeRiders News Agency!
We look forward to seeing you for our Evil Women of Stargate Special this Sunday at 12PM Eastern and 9AM Pacific!
Please feel free to leave a comment here, click an icon below to share this interview with your friends, or you can visit and follow me on Twitter by clicking on my avatar to the right.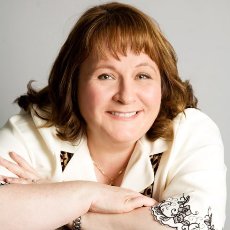 Regards,
Thank you.
ArcticGoddess1 (Patricia)