Welcome back to WHR You Decide!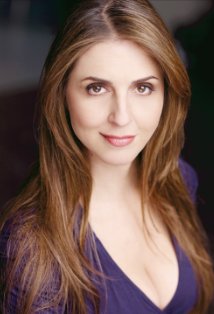 We are pleased to include our complete two part interview conducted Sunday, May 26th at 3:30PM Pacific time, with our special guest, whom we are honored to bring you an exclusive interview with, Ellen Dubin, known for her work on a variety of outstanding science fiction shows and films, including a starring role in the new feature film "Real Gangsters" to be released in June of 2013, featuring the great theme song "Dreamer" by Frank D'Angelo! (included below).
Ellen will be on stage, that clever, creative, comely creator of entertainment at the Constellation Awards. Ellen Dubin will be the lady hosting Canada's national science fiction awards in Toronto on June 22.
Ellen is no stranger to speaking in front of large audiences. She was a presenter at the Vaughan Film Festival in Toronto last year. She also is adept at off the cuff interviews to promote her projects.
Ellen Dubin co-starred in the memorable "The French Connection" Highlander: The Raven, the only episode in the series to feature broadsword fights, and in a stage play with Peter Scolari of Newhart, and Honey, I Shrunk the Kids. In Boeing Boeing, she plays an American Flight Attendant, Gloria. The successful British comedy is about a randy American businessman who juggles three air hostesses in a handsome Parisian flat. The sexy fly girls are terrific. "Ellen Dubin does just about everything you could do with legs that go on 'til Sunday", says reviewer, Gary Smith of the Hamilton Spectator.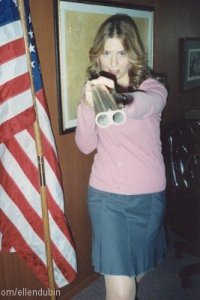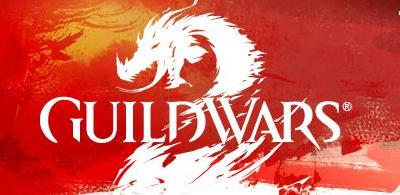 One of Ellen Dubin's latest projects is to play the mother of one of several teenagers who accidentally unleash a zombie curse in Dead Before Dawn. The popular horror feature film co-stars Christopher Lloyd, best known as Dr. Emmett Brown in the Back To The Future trilogy of movies.

Additionally, in 2012, Ellen was featured in wildly popular "The Guild Wars 2" video game with Felicia Day, voicing three characters in the process to the absolute sheer delight of game players the world over!
And there is more, Ellen also voiced several characters in the award winning video game "The Elder Scrolls V: Skyrim"! As gamers everywhere know, The Elder Scrolls V: Skyrim is the number one video game in the world!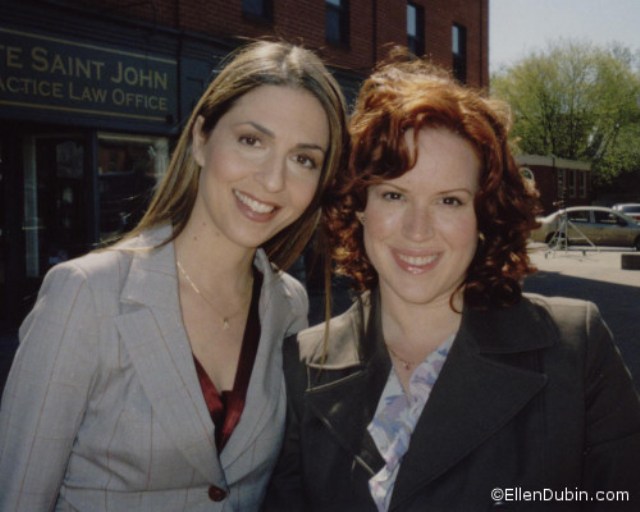 The Gemini Awards nominated actress is best known for her series regular role as Jeri Slate in the Leo Awards winning supernatural drama The Collector (airing in 65 countries and continuing in repeats), Ellen is also a cult figure in the sci-fi world for playing the alien cannibal Giggerota the Wicked in the international cult hit LEXX. She has the distinction of doing all four seasons and playing four different characters in this very popular show. Ellen played the first Pope in sci-fi history in LEXX.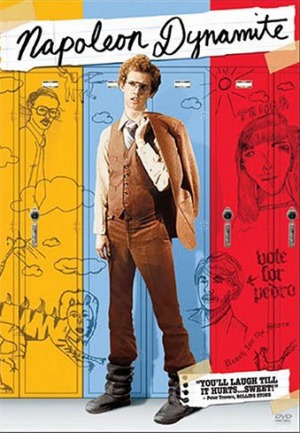 In Napoleon Dynamite, the multi award winning Sundance Film Festival favorite and one of the most popular film comedies of all time, Ellen plays the Tupperware-loving mom of Napoleon's potential prom date. Her comedy thriller BULL has played the film festival circuit as well as her romantic drama Lost And Found, a Bravo-sponsored film she starred in and produced.

She is also the go-to-girl for a host of movies on the Lifetime Network, and the Syfy Channel. You never know where she will turn up next! Her TV movie opposite teen icon Molly Ringwald in The Wives He Forgot and her Hallmark Hall Of Fame Presents/CBS Emmy nominated movie of the week The Lois Wilson Story opposite Winona Ryder are among her favorites.
Ellen takes time to be a positive role model with her work as the spokesperson for the Make A Wish Foundation in Toronto and Central Ontario. She also volunteers at the Los Angeles Mission and sits on the board of Kids With A Cause in Los Angeles.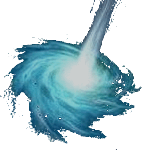 Thanks to Kenn for final staging of this news article, music video embedding, additional image selection, and many thanks to you for stopping by WormholeRiders News Agency!
We look forward to seeing you for our exclusive interview with Ellen Dubin this Sunday at 6:30 PM Eastern and 3:30PM Pacific!
Please feel free to leave a comment here, click an icon below to share this interview with your friends, or you can visit and follow me on Twitter by clicking on my avatar to the right.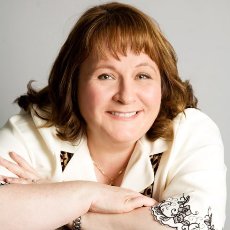 Regards,
Thank you.
ArcticGoddess1 (Patricia)