Welcome back to WHR You Decide Radio!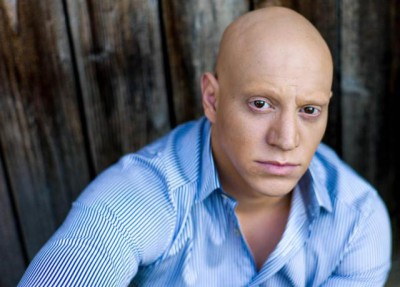 This Sunday September 29, 2013 at 10 AM Pacific time we have the distinct honor of interviewing a crowd funding wizard, Mr. Paul Nicoletos, Director, Producer, and Screenwriter AND you can call 347-838-9722 and speak with him in person!
Paul Nicoletos is one of the founders and owners of Reloaded Films, an independent film producer based in Los Angeles, California who are about to complete post production of his latest short film science fiction masterpiece, Icarus Down!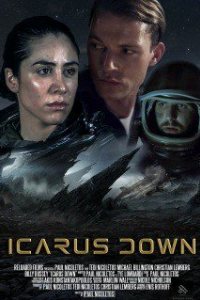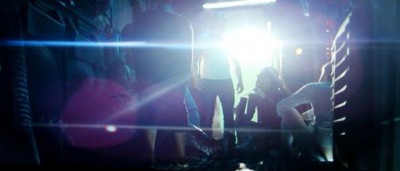 Here are Wormholeriders News Agency, we have long respected "Indie" entertainment creators as is reflected in our entertainment news and interview coverage. This Sunday we have the honor of speaking with Paul Nicoletos, an individual who has successfully leveraged the Crowd Funding marketplace, not once, but twice in recent history!
We are excited to discuss Icarus Down with Paul who has brought the classic tale of a crashed space ship to another level in the artfully produced film!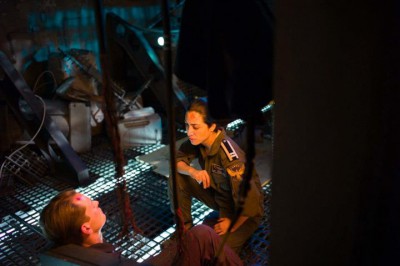 Icarus Down, a science fiction short film, is described as "In the distant future, Defense Space Craft ICARUS must escort a stranger named Draynar, carrying a mysterious case to a space station in the dangerous Epsilon 13 galaxy.  All hell breaks loose when Icarus is shot down and forced to crash in an unknown planet. Captain Althenia Torla faces the destruction of Icarus, the death of her husband the fatally wounded Lieutenant Orrin and the danger Draynar poses.  Thus unfolds a poignant, riveting story about survival, space and love."
Biography of Paul Nicoletos: (courtesy of Icarus Down at IndieGoGo)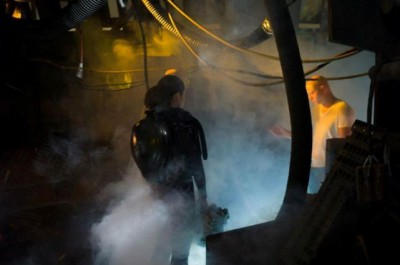 "The talented Paul Nicoletos of Los Angeles California, was born in Florida and raised between Greece and the United States. Paul studied film at the Metropolitan University of London. Upon graduating he moved to New York where he worked as an editor for an independent film production company where he won the award for best editing in the Los Angeles Short Film festival for one of their films.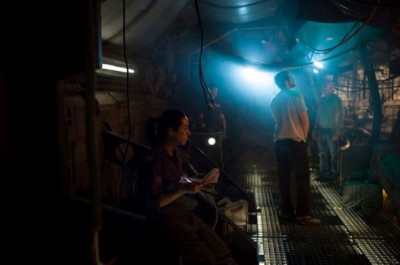 After working as an editor he moved on to working as a production assistant on several indie films in New York. During this time he directed a couple of short films including his award winning short film "The Other Soldier", which won him the awards for best short film at the International Marbella Film Festival and best narrative short feature, best cinematography and best editing at the Williamsburg Independent Film Festival. "The Other Soldier" was officially selected in many more festivals both national and international. Since 2010 he lives and works in Los Angeles, CA."
PRLog (Press Release) – Aug. 26, 2013 – Los Angeles, California.
(prior to their Indie GoGo funding campaign success)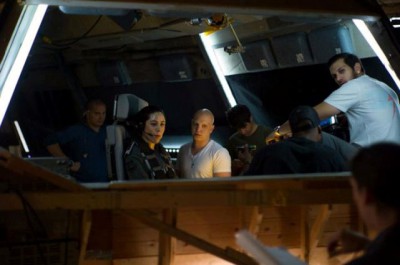 Reloaded Films has closed its successful month-long campaign to fund ICARUS DOWN, after Sci-Fi fans-turned-investors rallied behind the live-action short film and shoved the production company well over the $15,000 mark– its goal on Indiegogo, the leading international crowdfunding platform.
An official release date has not been set, but ICARUS DOWN – a compelling story about survival and love set in space – is slated to begin the film festival circuit later this year, following completion of post production.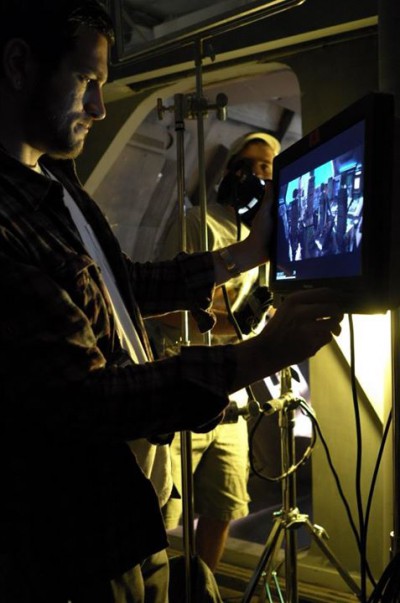 "The Indiegogo community is vastly supportive of independent filmmaking, and a lot of people are aware of how difficult it is to get an indie project off the ground. That's why I'm touched and excited that so many people have stepped up and took us over our goal," said Paul Nicoletos, director and writer of the short film.  Tedi Nicoletos, producer and star of the film exclaims "We are thrilled with the success of ICARUS DOWN on Indiegogo, it is truly a compliment when so many different people support and trust the project, and we aim to make them very happy with that choice!"
Supporters were encouraged to visit Reloaded Films' campaign page and pledge to the film at http://www.indiegogo.com/projects/icarus-down-scifi-indie…. A creative video was launched in the theme of the story, with the director claiming that the Icarus vessel had been captured by rebels, and only $15,000 could guarantee their survival.  The video can still be viewed on the page.  Potential investors were able to choose from varying levels of support and perks that range from $10 to $450. Reloaded Films' will now use the funds to finish post production including: visual and sound effects, sound mixing, color correction and composition of the original score by Enis Rotthoff.
ICARUS DOWN is set in the distant future and centers on the crew of Defense Space Craft ICARUS. Before completing its mission to transport Draynar (Christian Nikolas Lemberg) and his mysterious case to a space station in the dangerous Epsilon 13 galaxy, the military vessel is shot down and crash lands onto an unknown planet. With Icarus' destroyed, Captain Althenia Torla (Tedi Nicoletos) must not only deal with the death of her husband, Lieutenant Orrin (Michael Billington), but also face the danger that Draynar poses.
Follow Reloaded Films on Twitter here: https://twitter.com/ReloadedFilms
About RELOADED FILMS:
RELOADED FILMS is an independent film production company based in Los Angeles, and is founded by Tedi Nicoletos, Paul Nicoletos and Christian Nikolas Lemberg."
We look forward to you joining Paul Nicoletos this Sunday at 10 AM Pacific time on WHR You Decide live radio to discuss his career and his exciting new film Icarus Down!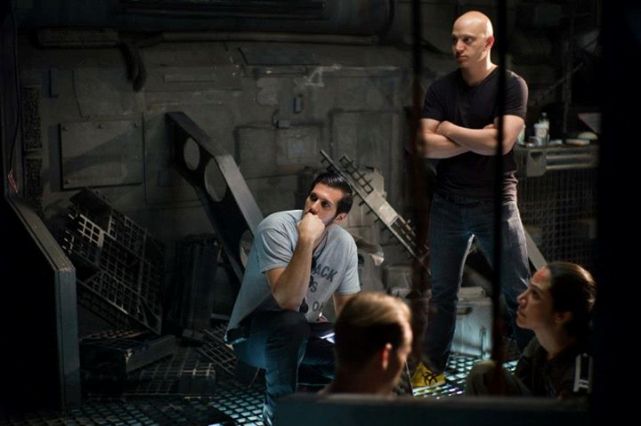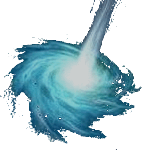 Please feel free to share this article with your friends, co-workers and or family. Feel free to leave your comments and we look forward to you visiting in the future
Or as many of our readers and visitors often do, visit WHR on Twitter, WHR on Facebook or visit me on Twitter by clicking the text links or images avatars in this news story. I and the WHR team look forward to Seeing You on The Other Side!"
Thank you.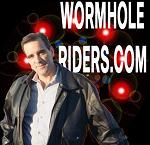 Best Regards,
WR_Systems (Kenn)