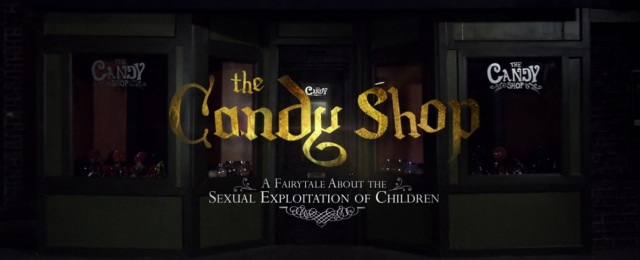 Welcome back to WHR You Decide!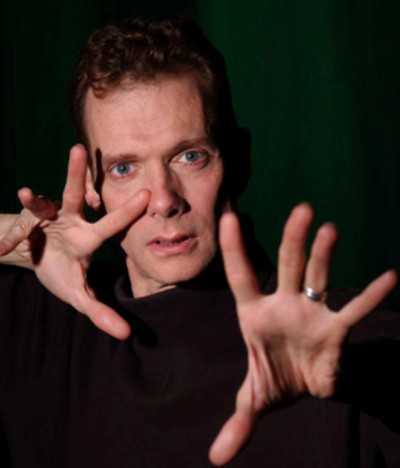 In this special edition of our program, Patricia and I have teamed up to perform the research for the feature article for  one of the most talented actors of our age, Doug Jones, who we are honored to interview and will be here to chat with you at 347-838-9722 this Sunday October 06, 2013 at 10 AM Pacific time!
Who would have thought that the talented actor, Doug Jones, was a contortionist in his other life and is now a crusader?
Who would have thought that an actor, used to being covered in heavy makeup for various monster roles, would blast onto television as such an amazing variety of characters?
Let it be known that Doug Jones is a crusader, fighting to help stop the horrible menace of Child Sexual Abuse and share how we all can help end it!

Doug Jones Career: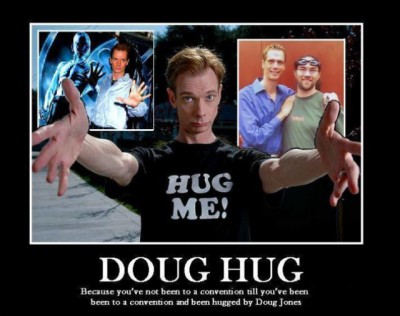 As a contortionist, Jones has stated, "You'd be surprised how many times that comes into play in commercials. They'll want somebody to hold a box of Tide funny or something. I once squished into a box for a commercial for relaxed fit jeans".
To the delight of his admirers and all at WormholeRiders the world over, Doug Jones will be appearing in the hit series Face Off in February 2014 on Syfy in the USA and Space Channel in Canada starring the marvelous McKenzie Westmore, Executive Produced by Dwight D. Smith, Michael Agbabian and Derek Atherton of Mission Control Media!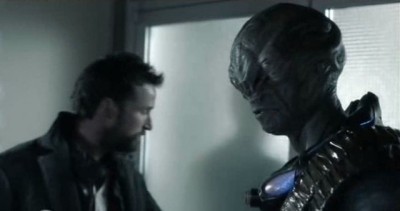 Jones experiences with prosthetic makeup includes his most recent masterpiece, as the alien Cochise in Falling Skies , who is helping restore freedom on Earth for the conquered human race!

Doug has been as the zombie Billy Butcherson in the Disney Halloween film Hocus Pocus, or the lead Spy Morlock in the 2002 remake of the classic MGM Studios 1960 film The Time Machine.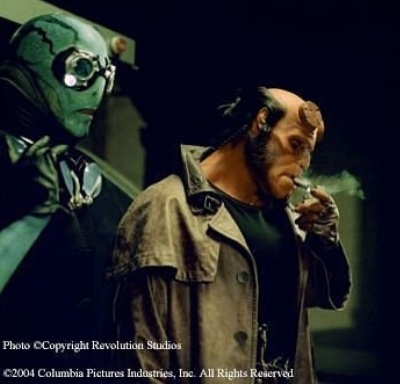 Doug has also performed without prosthetics in such films as Adaptation, Mystery Men and Batman Returns, and indie projects such as Stefan Haves' Stalled, AntiKaiser Productions' Three Lives, Phil Donlon's A Series of Small Things and as Cesare in David Fisher's 2005 remake of the 1920 silent classic The Cabinet of Dr. Caligari.
Doug has performed as Abe Sapien in Hellboy, although the voice was performed by an uncredited David Hyde Pierce. Explaining the challenge of working so often in rubber suits and prosthetics, he notes, "I have to make that a part of my being and my physicality and again, acting is a full body experience and that's a part of it when you're doing a costumed character."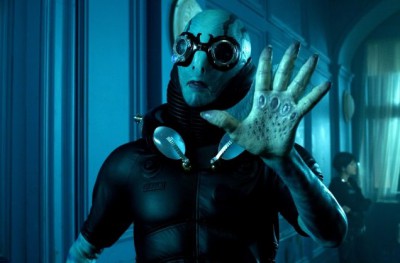 In June 2007 Doug Jones appeared in Fantastic Four: Rise of the Silver Surfer as the Silver Surfer (although Laurence Fishburne portrayed the character's voice). He reprised his role as Abe Sapien in Hellboy II: The Golden Army, once more under the direction of Guillermo del Toro, for which he played both the voice and body performance. He also played two other roles in the film: the Angel of Death and The Chamberlain, both under heavy prosthetics.
In 2009 Doug played dads who need to reconnect with their own children are the feature film My Name is Jerry with "his daughter" played by Allison Scagliotti.
Jones has been busy is several other films. Although most notably science fiction and horror genres, he has continued to produce epic short films, including earlier this year entitled Hookah, about a deadbeat dad who is inspired to reconnect with his son.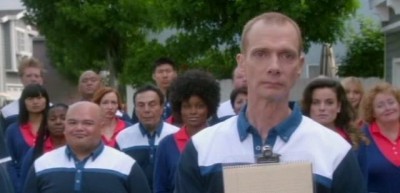 Doug Jones most recent appearances, in series that we cover here at WormholeRiders have been as awesome aliens:
Cochise in Falling Skies (mentioned and pictured above) and as Dominique Wilkins in ABC runaway comedy series The Neighbors, where he was a recurring member of the cast, including the fantastic Emmy nominated music video we include below for your enjoyment!
Doug's Quest in the Fight to Stop Child Sexual Slavery: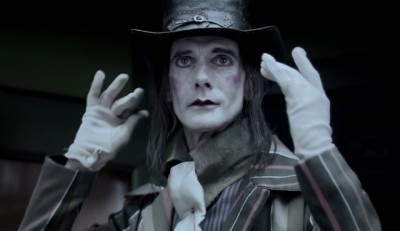 As our special guest on WHR You Decide this Sunday, Jones has chosen the very sensitive subject of child slavery and sexual abuse of children in America.
Doug has worked tirelessly with Street Grace of Atlanta Georgia to combat this horrific crime against the most vulnerable in our society. 
One would think that in the 21st Century, such hideous crimes would no longer be manifest. Sadly, if there is money to be made, some people will do whatever it takes to get the money, even if it means earning it by using and abusing others.
As Doug wrote to us recently;

"As for my passions …. I'm in an organization called Street Grace in Atlanta, Georgia http://streetgrace.org/ that is trying to eradicate child sex trafficking that happens right under our noses in the USA.  They are planning to branch their organization out across the USA and keep me involved as a spokesman.  I did a short film that Street Grace uses as a tool for awareness and calling communities to act on this hideous issue …. THE CANDY SHOP … http://whitestonemp.com/film/candy-shop/ "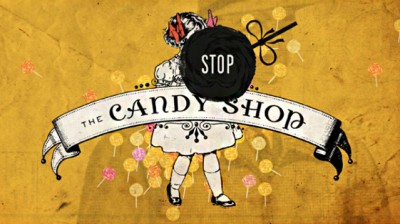 "The problem (of child sexual slavery) is multi-leveled, as there are the business pimps using the kids, there's the customer base driving the business, and there's the kids who are in a position to be lured in. So many angles to attack from.  When it comes to the kids themselves, the deteriorating family unit is of special concern to me.  So this subject matter of parents and their children grabs my heart when I'm looking at film projects. "
We include the entire 2010 film, The Candy Shop, below for your edification and encourage you to please share with your friends and family to help stop the horrendous practice of Child Sexual Abuse. Thank you.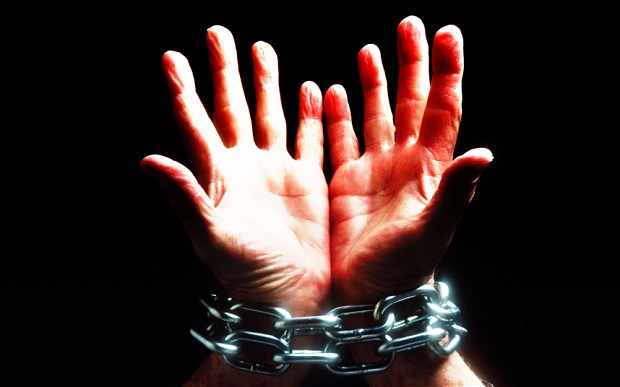 Almost ten years ago, America declared war on human trafficking. America is losing that war. The United States is failing to find and help tens of thousands of human trafficking victims in America. Most of the victims are young boys and girls , and they are not just immigrants hoping for a better life. Many of them are from average middle income families from every state and every community across the continent!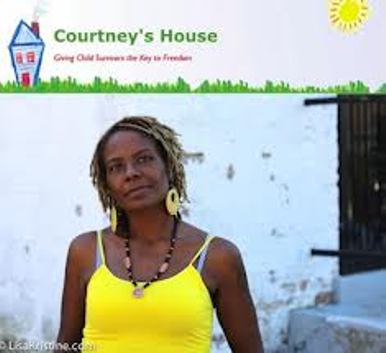 Tina Frundt, a young woman with personal experience of human trafficking in the U.S, tells us, "I was 14 years old when I was forced into prostitution. Like many teens at that age, finding my own identity and defying my parents were top on my list. So when a man came into my life and showered me with attention and listened to me when I complained about my parents, I did not think twice that he was ten years my senior. After all, he said I was mature for my age and told me I understood him better than anyone his own age. Little did I know, he was laying down the seeds of manipulation. It did not matter what my parents said, to me they did not understand me and he was the only one that "got me". After six months, I thought I loved him, at least that is what he told me, so I did what I thought my heart was telling me and ran away to be with him. We ended up in Cleveland, Ohio. He told me we were going to meet the rest of the family. I had no idea the "family" meant myself and three other girls. After I was introduced to the "family," I was told what my role would be. I would go out to "work" that night and bring him back the money. How else would we build our dream home? He assured me he would always love me no matter what, but he needed to know how much I loved him by making sure I would do anything for him.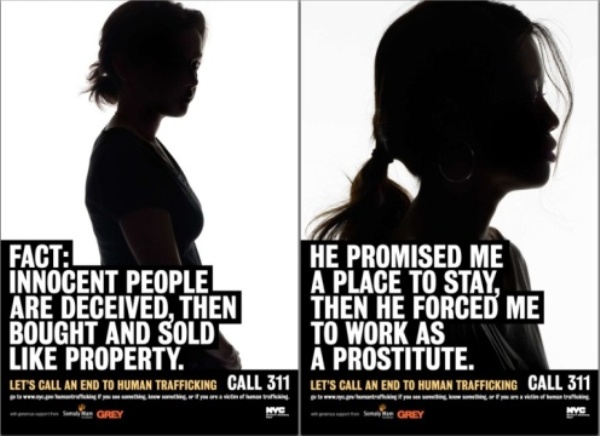 Later that evening, his friends came by the motel. At first, he told me to have sex with someone. I did not want to so his friends raped me. Afterwards, he said "that wouldn't have happened if I would have just list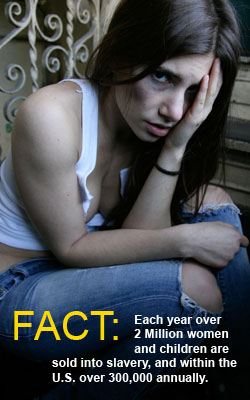 ened to him at first." I blamed myself instead of being angry at him for being raped. I was angry at myself for not listening to him in the first place. After that, he picked my clothes out, told me what to wear, what to say, how to walk, what to say to "Johns" and how much money I was to bring back to him. He then forced me to go out into the streets.
When I first went out into the streets, when I met my first John, I felt like this was something I did not want to do. I walked around the streets back and forth for hours. Finally, I got into a car because we were always being watched and I knew I had to get into a car sooner or later. Our quota was $500 and I had only made $50 that night to give back to the pimp.
As a result, he beat me in front of the other girls to make an example out of me and then he made me go back out until I had made the money. This is the same man that took me out to eat, listened to me when I wanted to complain about my parents, gave me words of advice. I was now seeing a side of him that I never saw before; a brutal side where he repeatedly hit me in front of the other girls to teach us all a lesson.
Not only was I shocked, I was scared. What would happen to me if I did try to leave and who would believe me if I told them what was going on? I worked from 6 until 10 p.m. the next night without eating or sleeping. I came back with the $500, but in his mind I still had not learned my lesson. He sent me back outside until 5 a.m. the next morning. After the second day, he finally bought me something to eat, but as a punishment to learn never to defy him again, he locked me in the closet.
Since that night, I was locked in the closet on numerous occasions and had my finger broken which never set right. None of us were ever allowed to see a doctor so we endured our pain by pushing it deep down inside and trying to forget it ever happened.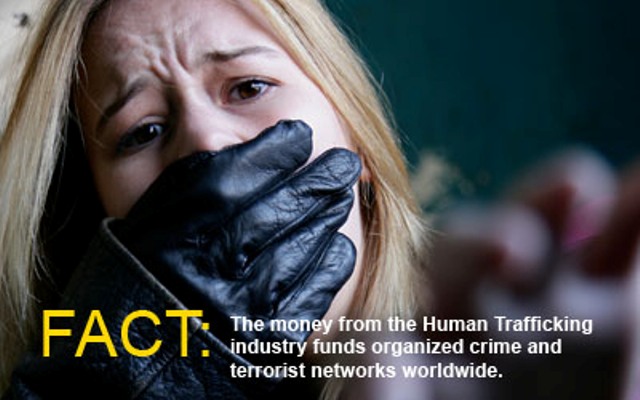 I can't count the number of times people have asked me "why didn't you just leave?" "Couldn't you escape?" To that, I simply say "do you ask a child that is kidnapped why they didn't try to leave?" No, we automatically say they are a victim; it wasn't their fault. Now I know it was not my fault that a pimp manipulated a child. Under federal law, a child under 18 years who is commercially sexually abused is a victim of trafficking. However under local law a child is charged with child prostitution.
The pimps who are trafficking young women and girls on the street have a great marketing tool: the media. You can turn on the TV now and see pimps glamorized in TV shows, music videos, and movies. Young people use "pimp" in everyday conversation: "my ride is pimped out," "your clothes are pimping." They do not understand the reality behind the term.
Pimps prey on young women and girls by finding their weakness and then exploiting it. It is easier to manipulate children, and by the time children become adults, they are broken down and dependent on a pimp. After the pimp gets into your mind, it's easy for him to maintain control, much like a domestic abuser. From then now on you have to call him "daddy" and he will punish you if he feels like you have stepped out of line. You are required to bring him $500-$2,000 every night. You are not a woman, you are always a "bitch" or a "ho" and are reminded of that daily. You are part of his "stable." If you do not want to follow the rules, then he may sell you at anytime to another pimp."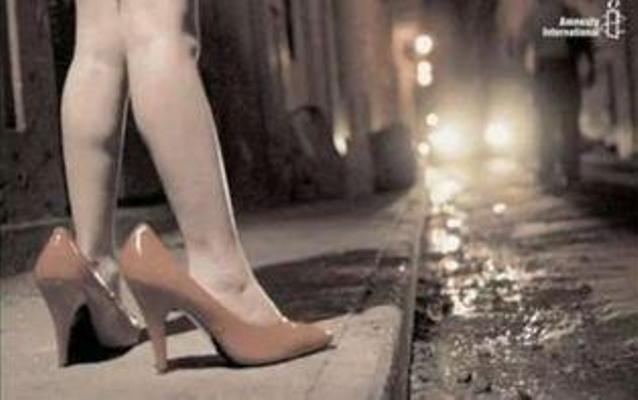 Think about this for a moment. In the dictionary, the definition of slavery is the "state of one bound in servitude." If someone sells you to someone else, is that not slavery? If someone forces you to do things against your will and you are not allowed to leave, is that not slavery? When pimps traffic young women and girls on the streets of America, isn't this modern-day slavery?
It is estimated that 200,000 young women and girls are forced into the sex trade annually. The majority of these are American, not imported from other countries. The largest annual human trafficking event in the US is the Super Bowl. Difficult to believe? You bet. What's more American than the Super Bowl?
We think of football parties and tailgating, not men looking to pay for sex with enslaved victims. It is the party atmosphere and the enormity of the crowds which help. During the last Super Bowl in New Orleans, local, state and federal law enforcement arrested more than 80 individuals for prostitution and human trafficking.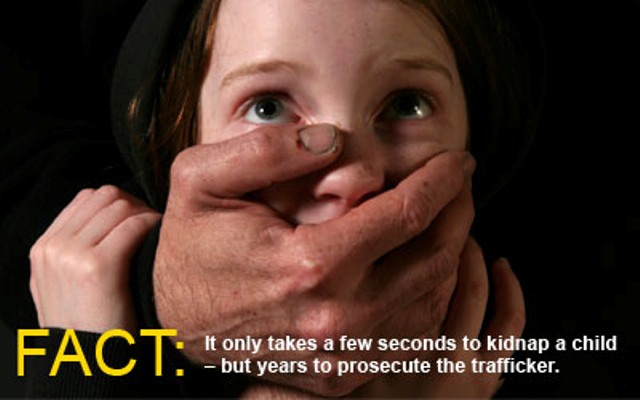 We are in denial as a society. It's easier to think of a prostitute as a beautiful, happy hooker while the John is a wealthy gentleman who looks like Richard Geer. Or conversely we think they are drug addicts who have chosen prostitution to support their habit. The third possibility, that they have been kidnapped against their will and brutally forced into prostitution is just too painful to consider.
Knowledge is power. Read, learn, become aware and become a part of the solution, not oblivious to the problem. If you suspect human trafficking call or text the National Human Trafficking Resource Center (NHTRC) at 1-888-373-7888.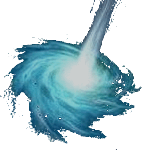 Many thanks to Patricia for her research on this important human interest topic. We encourage you to please share this article with your friends, co-workers and or family. Feel free to leave your comments and we look forward to you visiting in the future
Or as many of our readers and visitors often do, visit WHR on Twitter, WHR on Facebook or visit me on Twitter by clicking the text links or images avatars in this news story. I and the WHR team look forward to Seeing You on The Other Side!"
Thank you.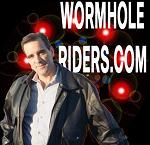 Best Regards,
WR_Systems (Kenn)