Welcome back to WHR You Decide Radio!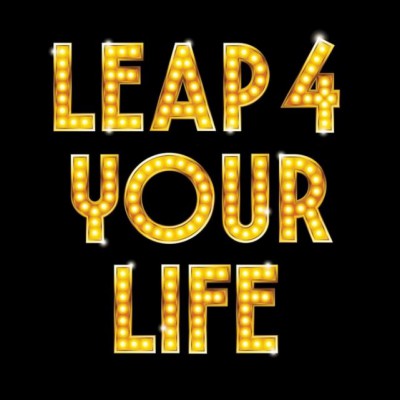 This Sunday September 22, 2013 at 11 AM Pacific time we have the distinct honor of interviewing a creative entertainment genius, the talented Taylor Hill of Vancouver British Columbia, Canada on WHR You Decide radio!
And you can phone in to chat at 347-838-9722 with one of Canada's rising actresses, writers and producers of outstanding, worthwhile entertainment when we will all share in their premiere excitement, undoubtedly causing you to Leap 4 Your Life in sheer glee!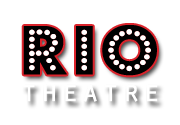 Taylor has recently completed a masterpiece Mockumentary film known as Leap 4 Your Life that will be premiering during the Vancouver International Film Festival on September 30, 2013 at the famed Rio Theatre!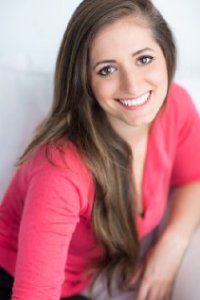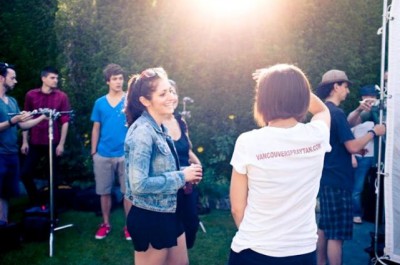 Taylor Hill chose an industry veteran, Director Gary Hawes, to be at the helm of her film, Leap 4 Your Life. Hawes, a well known in the industry veteran has been part of the directing team for many hit films including Elysium (2013), Battlestar Galactica: Blood & Chrome (2012), Rise of the Planet of the Apes (2011), 2012 (2009), The Butterfly Effect (2004), X2 (2002) and many more fine productions.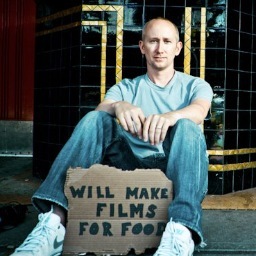 Now, Hill, Hawes and Hill (see below) have set their sights on the coveted territory of the mockumentary, a challenging type of entertainment product that requires special talent in many areas, including writing, acting, and directing to produce the desired Single Effect.
This reviewer believes that when viewers witness Leap 4 Your Life, all will agree that the gifted and gorgeous Taylor Hill, an accomplished actor with thirteen credits to her resume, has accomplished precisely that with hilarity equal to This is Spinal Tap and Drop Dead Gorgeous! Bravo!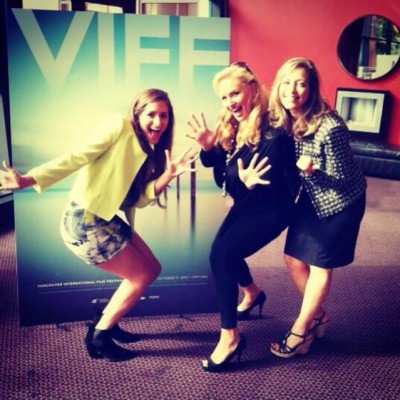 Taylor Hill begin her entertainment career in 2002 in The New Beachcombers (sequel to the television series), under the guidance of the legendary director Brad Turner, (Bitten, 24, Stargate, Andromeda), where we believe Taylor aspired to be a creator of fine entertainment such a Leap 4 Your Life.
In this reviewers opinion, Taylor Hill has, using the American baseball term, hit a Gland Slam with Leap 4 Your Life featuring great music composition by Michael Richard Plowman, slick Cinematography by Jordan Ewan, fun costumes, interesting set locations and great make-up work by Malin Sjostrom and Sarah Elizabeth.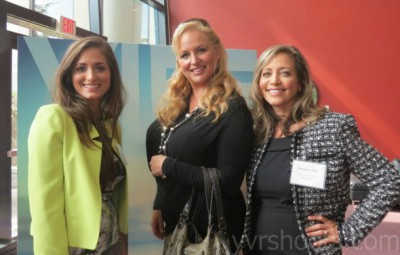 Taylor Hill has co-produced Leap 4 Your Life with her marvelous mother Barbara Hill. (picture above right with Taylor and April Telek) with the Leap 4 Your Life screenplay crafted by Taylor herself from a story concept by Barbara Hill.
Leap 4 Your Life also stars Taylor Hill herself as the somewhat geeky girl Molly, who is often the butt of entertainment set humor as seen above in the promotional trailer.
Leap 4 Your Life is aptly described as follows: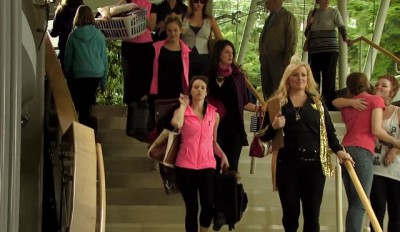 "In the tradition of "Waiting for Guffman" and "Best in Show", Leap 4 Your Life is a feature film mockumentary about a community dance competition. The story follows a group of colourful teen contestants and their enthusiastic parents as they prepare and compete in the 10th Annual Leap 4 Your Life event. Tensions run high as the studio owner, Maureen (April Telek), is hungry for the Ultimate Grand Prize and will do whatever it takes to keep her group on top. With twirling, singing, and leaping this is not your average dance competition."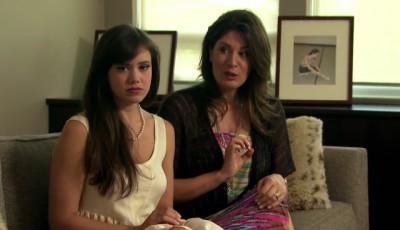 Hill (and Hill's) Leap 4 Your Life features a superb ensemble cast with celebrities that we have admired for many years, including; April Telek (Hell on Wheels, Stargate SG-1), Allie Bertram (Motive, Fringe), Julia Benson (Death Do Us Part, Kid Cannabis, Stargate Universe), Peter Benson (Continuum, Motive), Dan Payne (Primeval New World, Stargate), John Cassini (Blackstone, Continuum), Christine Chatelain (Motive, Alcatraz), Garry Chalk (Cedar Cove, Stargate SG-1), Dave Collette (Mr. Young, Death Do Us Part), Anne Marie DeLuise (Sanctuary, Smallville, Stargate SG-1), Taylor Hill (Om Inc, Intelligence), Jill Morrison (Package Deal, Fringe, Supernatural), Nicole Oliver, (My Little Pony, Taken Back: Finding Haley), Brendan Meyer (Cedar Cove, Mr. Young), MacKenzie Porter (Supernatural), Reece Thompson (Smallville), Nathalie Therriault (Om Inc.), Dalila Bela (Mr. Young), Vincent Tong (Continuum, Mr. Young), Ty Hill (Om Inc., Dead Like Me), Adam DiMarco (Arctic Air, Supernatural), Alistair Abell (Cedar Cove, Motive), and introducing Ava Telek (daughter of April Telek) in her very first full length feature film!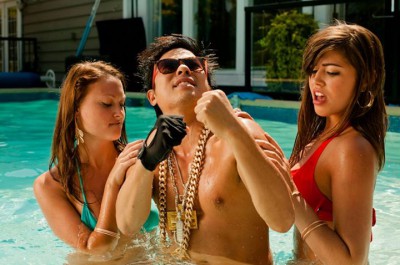 In addition to the levity inherent in a mockmentary film, there are liberal doses of life's lessons baked into the righteous recipe that is Leap 4 You Life.
The real questions about the film will be answered soon at the premiere and in our non spoiler, but detailed discussions with the delightful Taylor Hill!

We look forward to you joining Taylor Hill on WHR You Decide this Sunday at 11 AM Pacific time to learn about her outstanding work in the entertainment industry and how she brought Leap 4 Your Life to fruition for our mutual enjoyment!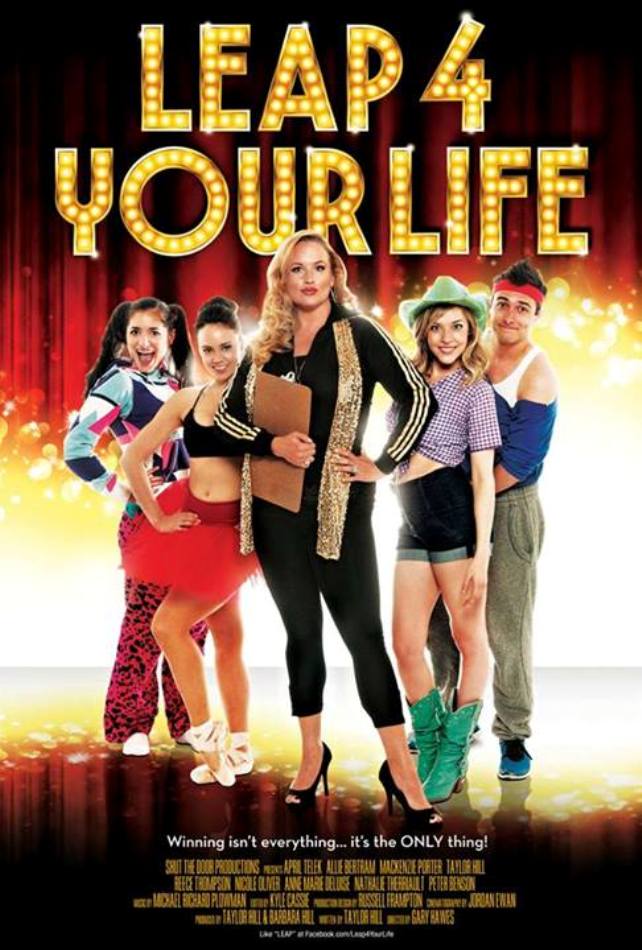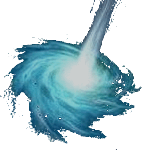 Please feel free to share this article with your friends, co-workers and or family. Feel free to leave your comments and we look forward to you visiting in the future.
Or as many of our readers and visitors often do, visit WHR on Twitter, WHR on Facebook or visit me on Twitter by clicking the text links or images avatars in this news story. I and the WHR team look forward to Seeing You on The Other Side!"
Thank you.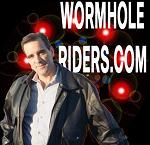 Best Regards,
WR_Systems (Kenn)