Welcome back to WHR You Decide!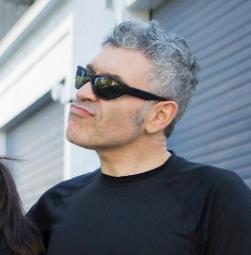 We are proud to announce our next very special guest at WormholeRiders You Decide; Dennys Ilic, Celebrity Photographer, Producer and Camera Operator for special events and films like Harry Potter.
Mr. Illic's most recent assignment was in Paris, France at a celebrity photo shoot followed by the fun of being a special guest during Ms Amanda Tapping's outstanding GABIT Events AT6 Ripples convention under the direction of Ms. Julia Hague and her fine team as reported this week by GateworldRocky!

Mr. Dennys Ilic began his career as a special photographer for such films as The Matrix Revolutions, Harry Potter and the Goblet of Fire, Harry Potter and the Order of The Phoenix, and Battlestar Galactica. Through networking, Dennys has taken photographs of some of the most interesting and photographed actors in the world. Please feel free to join us this Sunday, November 18, 5PM Pacific,  8PM Eastern time.

Why would anyone want to be a photographer? In an era when digital film seems more capable of telling a story than does a still picture, why do people want to take still photographs? Is it due to a lack of funds? Perhaps it is due to a lack of skill or knowledge? Or maybe telling a story with a still picture is still relevant today.
For example, my photo below, was taken by Mr. Lyall Aston, a professional photographer who is now working as a fashion photographer in Miami Florida. My 'head shot' and a few other professional photographs cost me $500 U.S four years ago. For the moment, fashion photography still requires still pictures for magazines and posters.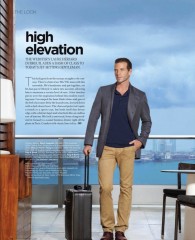 Fashion photographers are not just paid to take pretty pictures for magazines, fashion houses and websites. They are expected to conceptualize the shoot, interpreting the designer's brand, the clothes and trends of the season. They must capture the clothes and accessories in a way the catches the consumer's eye. For this, fashion photographers must not only have an eye for capturing good photos, but also the creativity and artistry to transform clothes from mere garments into works of art.
Along with creativity, fashion photographers must be skilled at working with models to achieve the best possible poses and photos. They should also have an eye for scouting locations and talent. Additionally, they must be adept at all aspects of photography including camera operations, lighting, darkroom procedures and knowledge of paper and film, and more recently, digital photography. They must also have good business sense and solid networking and interpersonal skills.
Due to the number of creative and technical skills required to do a proper job, fashion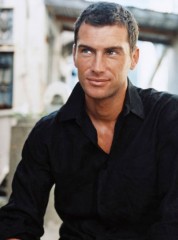 photographers are compensated well. Fashion photographers can work for magazines, designers and catalogs and have the potential to earn in the six-figure range annually.
According to the American Bureau of Labor Statistics, most other experienced photographers (freelance and salaried combined) earn around $60,000 per year. By comparison, photographers in other fields had a median annual earnings of $36,170 in 2012 Salaried photographers tend to earn more than those who are self-employed, as freelance photographers incur considerable expenses acquiring and maintaining cameras and accessories. However, most companies tend to work with freelance photographers rather than hiring a staff photographer. A top photographer can earn $100,000 per year.
Photojournalists, or news photographers are somewhat different. Matt Dunham is a reporter with Associated Press. He earned his fame by taking a well known photograph of Prince Charles and Camilla inside their Rolls-Royce during an attack by tuition fees protesters in London. It is one of those shots that will surely be republished endlessly in future. It will have historical value because it catches a moment in the political life of Britain and the life of the heir to the throne.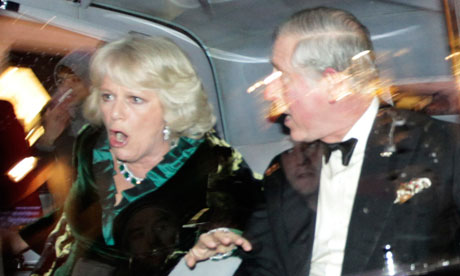 So how did he alone manage to get it? It appears to have been a mixture of luck, skill and determination. Dunham had been on duty for AP at Parliament Square since midday. He spotted a breakaway group of about 200 young protesters and decided to follow them. "There was a leading group who were out to cause damage," he says. Their first act was to try to set fire to the Christmas tree in Trafalgar Square. "Then there was a cry about going to Leicester Square," he says. "They were kicking bins and trying to smash windows. It was all very fluid, moving all the time, so I just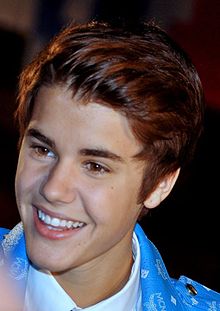 followed them.
When they reached Regent Street, Dunham spotted two police outriders. Momentarily unsure of the reason, he then realised there was royal car behind them, though he had no idea who was inside. "So I raced towards it and then saw it was Camilla and Charles. Charles seemed to be waving calmly at first, trying to be amicable, but then he looked worried. Camilla was visibly agitated. There were a couple of people taking pictures with their mobile phones, but I knew I was the only newspaper photographer around.
I had previously turned off my flash because it had attracted protesters who had tried to wrench my camera away. But the light was so bad by this time it would have been impossible to get a shot inside a car without it. The adrenaline was running by now. So I turned it on and took five pictures. I realised they were important, so I headed back to the AP offices and got them published for the next morning's paper". With Dunham's image having appeared in many US papers, including the New York Times, he was invited to appear on ABC's breakfast show, Good Morning America. That's what happens when you get "the money shot".
Then, there are the photographers that all celebrities hate, the Paparazzi. On July 10, 2012, the paparazzi pursued Justin Bieber along Los Angeles freeways reaching speeds of over 100 miles per hour. This is a "tragedy waiting to happen," a Los Angeles city councilman warned.
Dennis Zine, who has sponsored tougher punishment for photographers who break the law while stalking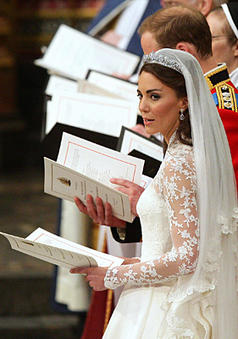 celebrities, witnessed an example Friday of why the practice is so dangerous. "I expected to see a crash," said Zine, a 33-year veteran of the Los Angeles Police Department and still a reserve officer. "The danger is of someone getting killed." Bieber's Fisker Karma — a $100,000 electric sports car — looked like a silver bullet as it zoomed past Zine at 100 mph on U.S. 101 Friday morning, he said. "He was coming up behind me, making abrupt lane changes, not giving signals, cutting off cars." Four or five other cars followed close behind, apparently carrying photographers stalking Bieber, he said. "They were close by, at a rapid speed, all of them."
The high-speed chase, which Zine estimated went for 15 miles, ended when a California Highway Patrol officer, alerted by Zine's call, stopped Bieber and cited him for speeding. Not only were the photographers not ticketed, but the officer allowed them to snap photos as Bieber was cited. "He let all the paparazzi just mill around my vehicle while he was doing the whole citation," Bieber said in his own 911 call a few minutes later. Bieber, sounding frustrated, called 911 for help after he resumed his drive toward downtown Los Angeles, complaining that the same cars were chasing him again.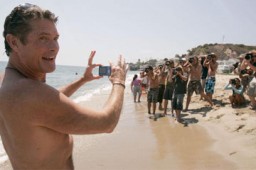 It is not surprising that some photographers go to such lengths to get a shot of a celebrity. The right shot can make a photographer's career and drop several million dollars into their bank account.
Princess Diana's 1997 fatal car crash during a high-speed paparazzi chase instigated a string of photography-related legislation. Now, any photographer who pursues Catherine, Duchess of Cambridge (formerly known as Kate Middleton), in the same manner risks litigation in the event of an accident. In fact, by the time she wed Prince William, the Duchess of Cambridge had already won settlements in court for paparazzi privacy breaches.
In California, paparazzi are legally prohibited from trespassing on private property, using telephoto lenses to survey private property or pursuing targets in cars. However, the frequency of paparazzi-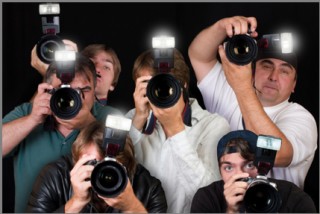 celebrity run-ins since January 2010, when the law was last amended, have indicated that the legislation's bark might be tougher than its bite.
A professional photographer does much more than just take pictures, though. Professional photographs are often able to elicit certain feelings. Simply looking at professional photographs can bring on feelings of happiness, dismay, fear, awe, nostalgia, or even hunger. Expert photographers are also able to make people or situations appear different than they really are. This can be done by utilizing different lighting techniques, or positioning people or objects a certain way. With today's advanced image editing software, many photographers also change some elements of their photographs in order to make them look a particular way.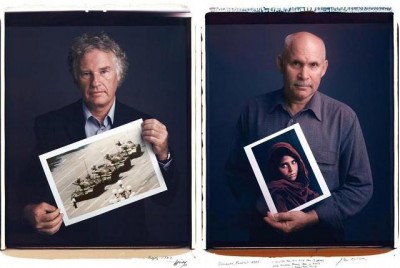 Like many other art professions, photography is very competitive. It is unlikely that a photographer will get rich unless  they follow the route of a paparazzi. Like any creative type of work, if you love what you do, the money will come later. However, armed with a degree a photographer will often have a much better chance of landing good paying jobs. Some companies only hire staff photographers with the proper training, for instance.
A photographer often has the option of working at photography studios, newspapers, magazines, advertising agencies, and website design agencies. Photographers that choose to work for themselves, however, typically have much more freedom. They get to pick and choose which jobs they accept. Some may prefer to shoot photographs at weddings, for instance, and others may only sell photographs to certain niche magazines.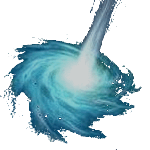 Thank you for reading my review and for visiting WormholeRiders News Agency.
Please feel free to leave a comment here or if you prefer, click the social media icons below to share this news article.
Or as many of our readers and visitors often do, visit WHR on Twitter, WHR on Facebook or visit me on Twitter by clicking the text links or images avatars in this news story. I and the WHR team look forward to will Seeing You on The Other Side"!
Thank you.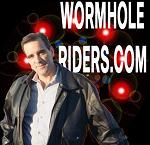 Best Regards,
Kenn