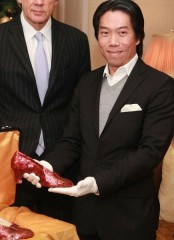 Welcome back to You Decide as we begin our 2013 exclusive interview series!
If you are a person of influence and power, you probably are doing fairly well financially. If you are a woman of influence and power, you may discover that some of that disposable income you have in your bank account finds its way into the purchase of some iconic garments and costumes from powerful women in the entertainment industry.
That is where Fong Sam enters the picture in 2013 and beyond. Fong Sam is an admirer of strong role models for women everywhere and is devoted to making the costumes of powerful women his first task in 2013 .
Deeply reflected in his personal beliefs, which we will discuss during our exclusive interview this Sunday January 20, 2013 at 5pm Pacific time, we will explore this deep respect for women and his latest project, The Hunger Games Auction coming to entertainment conventions in three cities across the United States in 2013.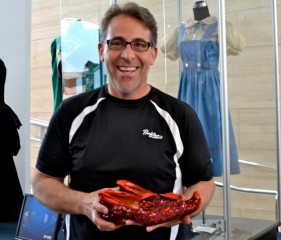 Fong Sam worked for fourteen years years for Joe Maddalena of Profiles in History and has contributed to Mr. Maddalena's hit Syfy show, Hollywood Treasure.
Now Fong Sam is stepping out on his own with memorabilia shows through his companies, Haxbee Inc. and Blacksparrow Auctions, a company dedicated to auctioning rare collector memorabilia including costumes, books and autographs beginning with over 200 hundred exclusive costumes from The Hunger Games!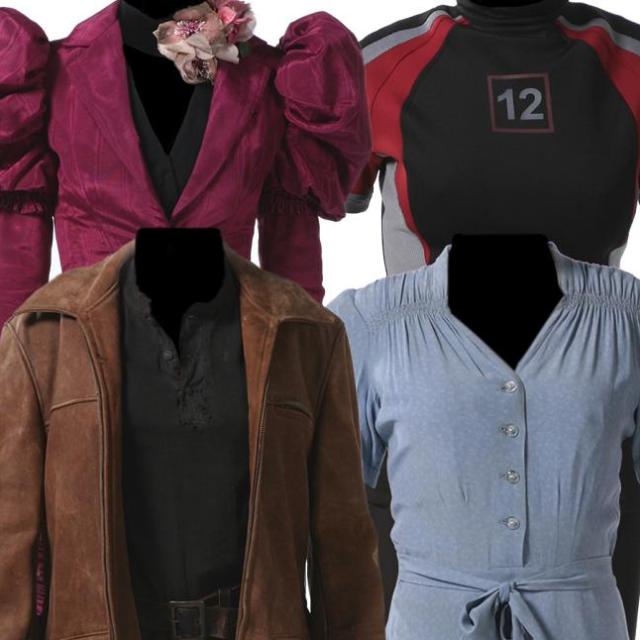 Fong Sam's company will be displaying costumes from the blockbuster film The Hunger Games at the Westin Los Angeles Airport Hotel. That will be followed by a trip in early March to the Emerald City Comic Con in Seattle before heading to C2E2 in Chicago on April 11, 2013. The exhibition tour will wrap up at New York Comic Con in October. Costumes worn by actors Jennifer Lawrence, Stanley Tucci, Josh Hutcherson and Elizabeth Banks will be on display.
When it comes to costumes, The Hunger Games, with several female lead characters, has an abundance of women's outfits. This is just the thing for women of influence and power who may have an interest in owning something from the film.
"The most common way people give up their power is by thinking they don't have any." ~Alice Walker
Fortune Magazine has ranked the most powerful women based on the size and importance of the woman's business in the global economy, the health and direction of the business, the arc of the woman's career and the social and cultural influence.
Patricia Sellers, Fortune Magazine Editor named Indra Nooyi is the CEO of Pepsico. To Sellers, Indra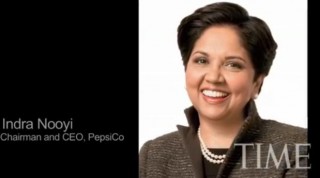 Nooyi embodies the essential characteristics of a leader of her caliber. "Aristotle once said that the unexamined life is not worth living. I think it's time to examine what we do once more in the spirit of a critical friend. Let's pause for a moment to consider what we need to examine," she said while addressing a meeting of CEOs at the Economy Club of Washington in May 2009. "The CEO has to think long-term and needs to understand the way public and private sectors are coming together and work constructively within that framework".
Sellers also admires Oprah Winfrey, whom, she said, "is one of the few entrepreneurs [on the Forbes list]. The Oprah effect, the impact she has on culture, and she is the most successful woman in television history. She has brought a lot of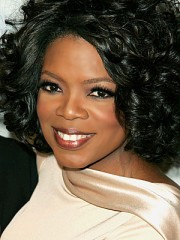 revenue to a lot of companies".
The interesting thing about the Forbes top 50 powerful women is that there was some skepticism and hostility from the chosen women at first, said Sellers.  These corporate women felt that, 'if you marginalize us, if you segregate us, that means we are not getting ahead'." What we say is, we will stop doing the list the day there is equality at the top levels of the workplace'".
"You may be disappointed if you fail, but you are doomed if you don't try." ~Beverly Sills
For women who want to reach the pinnacle of success that these women have achieved, consider perfecting the following qualities in yourselves:
Honesty – Whatever ethical plane you hold yourself to, when you are in charge of a company, you are responsible for a team of people.  Your business and its employees are a reflection of yourself, and if you make honest and ethical behavior a key value, your team will follow suit.
Ability to Delegate – Managing your vision for your brand is essential to creating an organized and efficient business, but if you don't learn to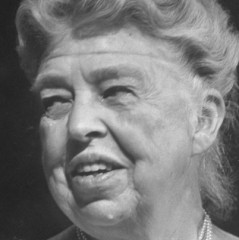 trust your team with that vision, you might never progress to the next stage. Its important to remember that trusting your team with your idea is a sign of strength, not weakness. Delegating tasks to the appropriate departments is one of the most important skills you can develop as your business grows.
Tasks will begin to pile up, and the more you stretch yourself thin, the lower the quality of your work will become, and the less you will produce. The key to delegation is identifying the strengths of your team, and capitalizing on them. Find out what each team member enjoys doing most. Chances are if they find that task more enjoyable, they will likely put more thought and effort behind it. This will not only prove to your team that you trust and believe in them, but will also free up your time to focus on the higher level tasks, that should not be delegated.
Communication – Knowing what you want to accomplish may seem clear in your head, but if you try to explain it to someone else and are met with a blank expression, you know there is a problem. Being able to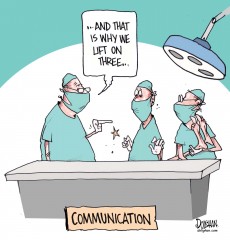 clearly and succinctly describe what you want done is extremely important.
If you cannot relate your vision to your team, your team will not all be working towards the same goal. Training new members and creating a productive work environment all depend on healthy lines of communication. Whether that stems from an open door policy to your office, or making it a point to talk to your staff on a daily basis, making yourself available to discuss interoffice issues is vital. Your team will learn to trust and depend on you, and will be less hesitant to work harder.
Sense of Humour – Morale is linked to productivity, and it's your job as the team leader to instill a positive energy. That's where your sense of humor comes in. Encourage your team to laugh at the mistakes instead of crying. If you are constantly learning to find the humor in the struggles, your work environment will become a happy and healthy space, your employees will enjoy coming to work. Make it a point to crack jokes with your team and encourage personal discussions of weekend plans and trips. It's these short breaks from the task at hand that help keep productivity levels high and morale even higher.
Confidence – Part of your job as a leader is to put out fires and maintain the team morale. Keep up your confidence level, and assure everyone that setbacks are natural and the important thing is to focus on the larger goal. As the leader, by staying calm and confident, you will help keep the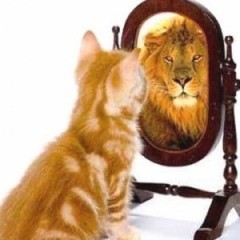 team feeling the same. Remember, your team will take cues from you, so if you exude a level of calm damage control, your team will pick up on that feeling. The key objective is to keep everyone working and moving ahead.
Commitment – If you expect your team to work hard and produce quality content, you're going to need to lead by example. There is no greater motivation than seeing the boss down in the trenches working alongside everyone else, showing that hard work is being done on every level. By proving your commitment to the brand and your role, you will not only earn the respect of your team, but will also instill that same hardworking energy among your staff. It's important to show your commitment not only to the work at hand, but also to your promises. If you pledged to host a holiday party, or uphold casual Fridays, keep your word. You want to create a reputation for not just working hard, but also be known as a fair leader. Once you have gained the respect of your team, they are more likely to deliver the peak amount of quality work possible.
Inspire Your Staff – Creating a business often involves a bit of forecasting. Especially in the beginning stages of a start-up, inspiring your team to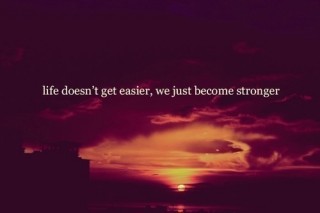 see the vision of the successes to come is vital. Make your team feel invested in the accomplishments of the company. Whether everyone owns a piece of equity, or you operate on a bonus system, generating enthusiasm for the hard work you are all putting in is important. Acknowledge the work that everyone has dedicated and commend the team on each of their efforts. It is your job to keep spirits up, and that begins with an appreciation for the hard work.
Creativity – As a leader, it is important to learn to think outside the box and to choose which of two bad choices is the best option. Don't immediately choose the first or easiest possibility; sometimes its best to give these issues some thought, and even turn to your team for guidance. By utilizing all possible options before making a rash decision, you can typically reach the end conclusion you were aiming for.
Determination – Never give up your goals. All organizations have setbacks. Successful leaders continue to strive to reach their objectives even when the plan is not going as expected. Stop, take stock, and make changes if necessary.
"Remember, no one can make you feel inferior without your consent." ~Eleanor Roosevelt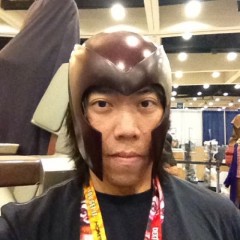 Our deepest fear is not that we are inadequate. Our deepest fear is that we are powerful beyond our wildest dreams. We ask ourselves, who am I to be brilliant, beautiful, talented and fabulous? Who are you not to be? Playing and acting small does not serve the world. There is nothing useful about shrinking and hiding your light so that other people will not feel insecure around you. Our ability to be a light to others is not just in some of us; it is in each of us. When we live our own way, our best way, we unconsciously give other people permission to do the same.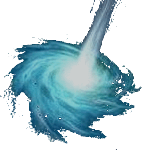 Thanks to Kenn for final staging of images and audio embedding in this news article and thanks to you for stopping by WormholeRiders News Agency! We look forward to seeing you for our exclusive interview with Fong Sam this Sunday 5 PM PST 8 PM EST for our exclusive interview with Fong Sam!
Please feel free to leave a comment here, click an icon below to share this interview with your friends, or you can visit and follow me on Twitter by clicking on my avatar to the right.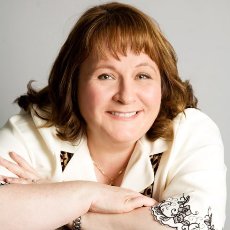 Regards,
Thank you.
ArcticGoddess1 (Patricia)