Welcome back to WHR You Decide!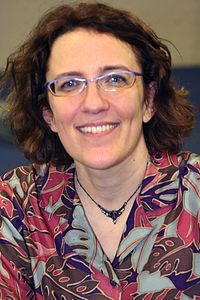 We are proud to announce our next very special guest at WormholeRiders You Decide; Jane Espenson, Creator, Producer, Consulting Producer and Writer Extraordinaire and her creative writing partner Brad Bell of Husbands well known on Twitter as GoCheeksGo in an exclusive interview this Sunday November 11, 2012!

Ms. Espenson has been very productive in the entertainment industry for many years. She is best known for her work on Buffy The Vampire Slayer, followed by other hit shows such as Angel, Gilmore Girls, Firefly, several versions of Battlestar Galactica, Dollhouse, Caprica, Torchwood, Warehouse 13, Once Upon A Time and the runaway hit series Husbands taking the web series world by storm on Twitter!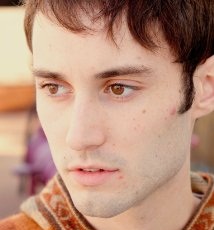 Brad Bell (Cheeks) is an inspiration to millions of Husbands and Torchwood fans who works creatively with Ms. Espenson on the hit web series!
Currently both of these talented creators are together at an exciting convention event at the Stephen Brown Dance Company in Salt Lake City Utah to support the LGBT community and most critically to help raise awareness that all people of any orientation need to be treated with the dignity and respect they rightfully deserve!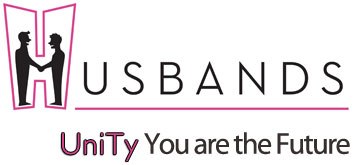 In an industry often dominated by male producers, writers and other executives, Jane Espenson has carved out a niche and not only survived, but thrived with her outstanding talent, writing skills, and entertainment industry leadership. A champion of many human interest causes and general chutzpah that make this creator a person to be admired! 

We are more than certain at WormholeRiders News Agency that Ms. Espenson has followed the mantra to never give up and keep on working at her goals despite whatever challenges have been tossed in her way. This is what will help her maintain her success in a very rough business; the kind of business that chews up and spits out the weak.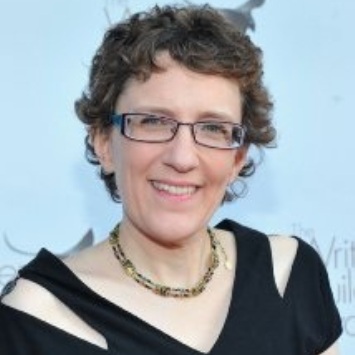 Ms. Espenson has her own blog on Huffington Post. Of course she does! Writers write, and Jane Espenson started out as a writer. Her blog is very informative if you are a female wannabe writer.
Jane gives very helpful insights into not only, how to write for television, but how to present yourself and your ideas if you reach the stage where a television production is considering putting you on their writing team.
Of great interest to me, as a writer and sci-fi fan, is Jane Espenson's list of production experience. Not only have I watched most of the shows she is credited for, I have enjoyed them and been a huge fan. Ms. Espenson has followed the path that I wish I could have followed had circumstances been different.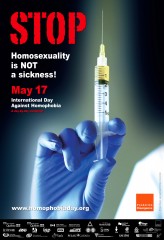 One of the most challenging and, successful projects that Ms. Espenson has been involved with thus far is Husbands, a web-based sitcom with Brad Bell that launched this past March. It has already won a Telly Award and been nominated for a Webby Award and Indie Soap Award. The show follows a new couple: Cheeks, a well-known entertainment personality played by Bell, and Brady Kelly, a Dodgers baseball player played by Sean Hemeon. At a marriage equality event in Las Vegas, they end up getting drunk and getting married. Sounds like a typical evening at my house.
Jane Espenson has been involved in television with gay characters in the past. On Buffy, the character of Willow came out as a Lesbian. Torchwood's lead character, Captain Jack Harkness (John Barrowman) is not only gay in the series, but he is gay in real life.
On Battlestar Galactica, gender was not an issue. For example, Battlestar offered, a woman is president, the battleship's locker rooms are coed and soldiers refer to commanding officers as "sir" even if that officer's a woman. On the show it is no big deal. "I don't think that's the kind of thing that would lead to someone getting beat up in the locker room on Battlestar," says Espenson. "In the Battlestar world, [being gay] would not get you kicked in the ass."
Now, she is active and walking the walk and talking the talk with Sean Hemeon, an out-and-proud, ex-Mormon actor, who comments, "I love this [Brad Kelly] character. I understand his motivations — he wants to put a good image out there for the public, that gays can be married and happy."
The Husbands Team has been invited by Salt Lake City's Youth Homeless Resource Center, which hoped the series stars might help them raise funds and awareness in Salt Lake City for its shelter for the area's homeless youth, disproportionately Lesbian, Gay, Bisexual and Transgender.
So Brad and Sean decided to take a Husbands honeymoon to Salt Lake City for UniTy You Are the Future. The November 11 event will include a full showing of Husbands season two, followed by a panel with Brad Bell and Sean Hemeon, Jane Espenson, and representatives from The Trevor Project and the Human Rights Campaign. Sean, Brad, and others will share their personal stories with the audience, and provide a hopeful and positive message for the community.
Our modern society is now about causes. There are a plethora of them, none more or less important than the other. However, gaining a greater understanding and acceptance of our differences should be a no brainer. If we are accepting people with different religious beliefs, and people with different skin colours, should it not make sense that we also accept people with different sexual orientations?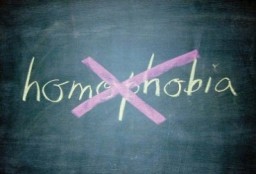 Why do we still face homophobia on a massive scale in 2012? A study in the Journal of Personality and Social Psychology says that a combination of repressed same-sex attraction and authoritarian parents cause homophobia.  Strict parenting – common in fundamentalist households – thwart young people from developing a healthy sense of autonomy.  When a child in such a family starts to feel attraction towards someone of the same sex, that desire must then be concealed and defended against.  And it gets worse from there.
If you're gay or lesbian, none of this is likely to strike you as news.  It has often been gay "folk wisdom" that the biggest opponents of equality for LGBT people often carry a secret shame.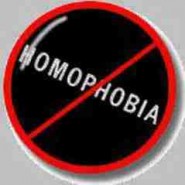 Self-loathing is a central part of the problem.  The mix of defensiveness about attraction to others of the same sex and rejection of this part of the self is what causes some men and women to remain trapped in the closet.  When that loathing is then projected onto other LGBT people, you get the long list of anti-gay preachers and politicians who end up having their careers cut short by gay sex scandals.
According to John R. Ballew, M.S., a licensed professional counselor in private practice in Atlanta stated, "Authoritarian parenting doesn't need to mean physically abusive (though that could be part of it).  This sort of authoritarianism refers to parents who are strict and demanding and not respectful of their children's choices – in fact, who may not permit choices at all.  Children of such parents often confuse love with obedience to authority.  For gay offspring of such parents, coming out may feel like a rejection of their parents.  They may experience a terrifying fear of losing their parents' love".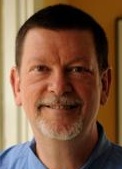 What can be done? A no tolerance policy toward homophobic language is a start. The second solution is education both for adults and especially for school aged children, that everyone deserves to be treated equally and with respect, regardless of their differences. A very good example of a teaching opportunity is available on Chris Kennedy's blog, The Culture of Yes.
Finally, the right to fight homophobia, and all different kinds of discrimination for that matter, is in itself a human right. In other words, everybody has the right to make sure that their and other people's rights, including those of gays and lesbians, are respected. More information is available at the International Gay and Lesbian Human Rights Commission website.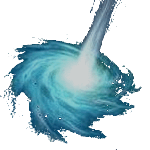 Thank you for reading my review and for visiting WormholeRiders News Agency.
Please feel free to leave a comment here or if you prefer, click the social media icons below to share this news article.
Or as many of our readers and visitors often do, visit WHR on Twitter, WHR on Facebook or visit me on Twitter by clicking the text links or images avatars in this news story. I and the WHR team look forward to will Seeing You on The Other Side"!
Thank you.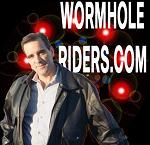 Best Regards,
Kenn