Welcome back to WHR You Decide!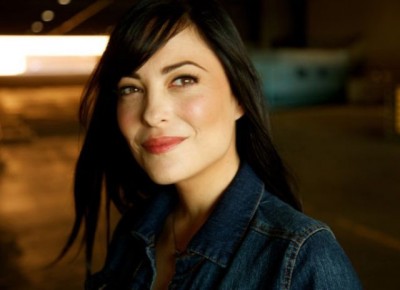 We are honored and pleased to announce our next special guest host, Kate Kelton of Haven, Bullet In The Face, Suitemates, Harold and Kumar Go To White Castle and many more television and movie appearances, in an exclusive interview Sunday, November 4th at 5PM Pacific, 8PM Eastern time.
If you research Canadian actors on the internet, who have headed south to the United States, you may get quite a surprise at the list of names.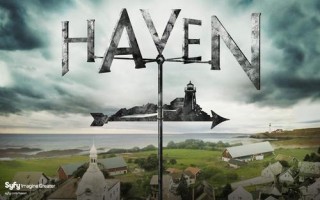 Rising superstar Kate Kelton is among the lofty names millions recognize who is on the rise in the world of television and movie celebrity currently rocking the world of Haven produced by the fine folks at Canada's Entertainment One!
Everyone, including Team WHR loves Haven Friday nights when Ms. Kelton tweets with her fans, often ending up in "Twitter Jail" from sharing so many of her Escape To Haven tweets in the Twitterverse, she is in Twitter Prison to the sheer delight of her fans!

It seems as if there really cannot be too many actors left in Canada with all the talent headed across the border. Names such as Victor Garber, Ryan Gosling, Seth Rogen, Sandra Oh and Jessica Steen jump off the page as very talented Canadians making a living as actors in the United States.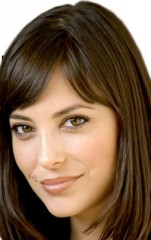 We now add to the list, Jessica Steen's co-star from the Canadian dark comedy, "Bullet In The Face". Kate Kelton plays Martine Mahler, a member of a group of crime lords who's days are numbered as they face down the good guys. Jessica Steen plays Commissioner Eva Braden who spends more time out on the streets fighting crime than she does in her office.
Kate has been involved in several indie films and TV guest spots, and a famous Tic Tac ad campaign which ran for nearly ten years! Those on the know remember that Kate was the first non-blonde ever to star in a campaign for them. This quickly followed when  she slayed the world in a memorable role in Shaggy's hit music video, "It Wasn't Me".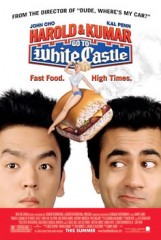 Kate then made her big-screen debut at the Toronto International Film Festival, in a brief cameo in the Oscar-nominated director Deepa Mehta's, "The Republic of Love". But the real reason she may seem familiar is because of her unforgettable turn in cult-classic, "Harold & Kumar Go to White Castle."
Kate is only just getting started with her career. The thirty-four year old former model has booked a recurring role in the immensely popular "Haven" on Syfy (USA) and Showcase (Canada).
Her character, Jordan McKee, has a "Trouble", says Kelton, that causes her to be virtually, "a human taser". When Jordan touches someone's skin to skin they go down writhing and screaming in agony", with the exception of one character, for those familiar with the Haven mythology.
Kelton believes that is why there was an interest in exploring a love arc between her and Nathan (Lucas Bryant) because, of course, Nathan does not feel anything. In an inverted type of scenario, it would seem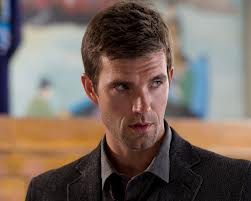 likely that a similar situation to him and Audrey Parker (Emily Rose) will be established because she is the only one that he can feel, and he is the only one that Jordan can touch. It appears that there may be a love triangle on the horizon since Kate is scheduled to appear in at least three episodes.
Costar Lucas Bryant is also quite familiar with cross border living. He was born in Canada to American parents. Born in 1978, he and Kate Kelton are the same age. Lucas has dual citizenship and currently lives in Los Angeles.
Since Haven is filmed in Chester, Nova Scotia, the location definitely has emulated that New England feel that the producers were looking for. Haven has just wrapped the third season of this popular show this past September. The citizens of Chester are justifiably proud of having their little town highlighted internationally.
Like true people of the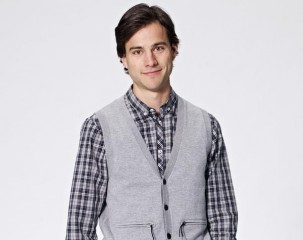 Maritimes, they have been very friendly and accepting of the cast and crew, inviting them to local weddings and other events throughout the summer.
With shows like Continuum, Primeval New World and Haven, filmed in Canada but airing in the U.S, it is becoming less and less necessary for actors to live in L.A or New York if they want to follow their dream to have an ongoing role on a successful television show.
Take, for example, Kristopher Turner, a Winnipeg, Manitoba actor who stars on the new CTV medical drama Saving Hope, which premiered on CTV in Canada and NBC. He is also part of the recent CTV/MuchMusic production The L.A. Complex, which is currently airing in the U.S. on the CW network. "The hilarious thing is that I've spent five pilot seasons down there, and I've come very close but haven't landed anything huge in the TV world," Turner said, "And then this year,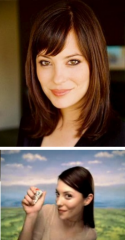 right here in my own backyard, I landed two TV shows that are on American networks."
"I certainly feel like the ground is shifting," Turner said in reference to the number of Canadian-made shows (Flashpoint, Rookie Blue, Combat Hospital, Saving Hope and others) that have been picked up by U.S. networks in recent years. "Audiences are enjoying our shows, and the more eyeballs we get, the more brave we can be and the more experienced we become at creating great shows.
"We're not any less talented than people in the States; we're still finding our feet and finding our voice, and the more we do it, the better it's going to get… On a show like Saving Hope, with the budgets that we have and the writers and actors that we have, there are no excuses any more. If this show doesn't do well, it's our own fault."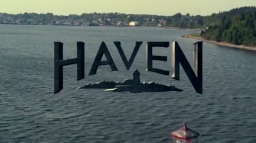 Saving Hope, which was shot in Toronto, is an ensemble drama that revolves around two surgeons whose relationship takes a life-altering sudden twist.
On the eve of their wedding, head surgeon Charlie Harris (Michael Shanks) and colleague/fiancée Alex Reid (Erica Durance) are involved in a traffic accident that leaves him in a coma and her at a loss to figure out how to carry on if he doesn't pull through.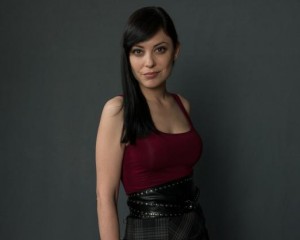 Turner plays the hospital's on-call psychiatrist, Dr. Gavin Murphy, whose focus is very different from that of the ER physicians dealing with life-or-death, blood-and-guts issues.
Although many Canadian actors still choose to head to the U.S to live and attempt to find work, it seems that the effort it requires to get a green card and find affordable accommodation in L.A may not be worth it; at least, not initially. With plenty of work to be found in Canada experienced actors recommend staying home and completing that resume of projects before heading south.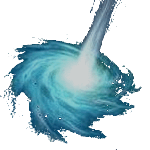 Thank you for reading my review and for visiting WormholeRiders News Agency.
Please feel free to leave a comment here or if you prefer, click the social media icons below to share this news article.
Or as many of our readers and visitors often do, visit WHR on Twitter, WHR on Facebook or visit me on Twitter by clicking the text links or images avatars in this news story. I and the WHR team look forward to will Seeing You on The Other Side"!
Thank you.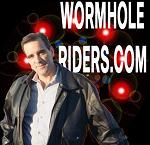 Best Regards,
Kenn