Welcome back to You Decide!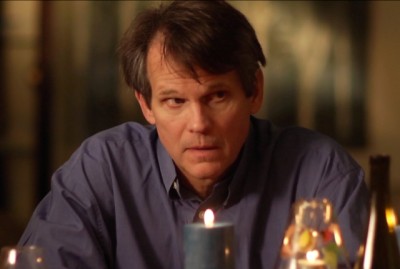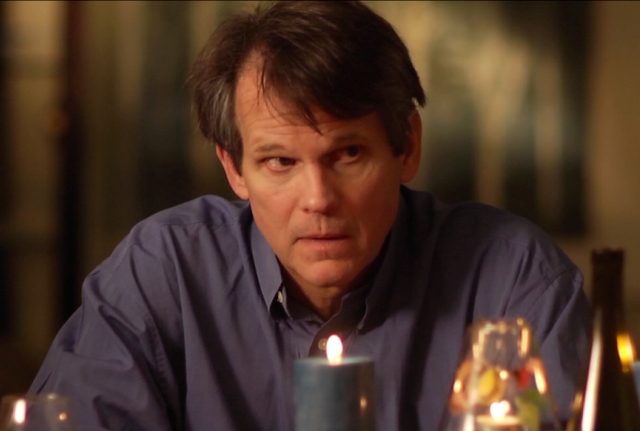 On Sunday May 12, 2013 at 3:30 Pacific time on You Decide Radio, we continue our new new format when your questions are placed first for those who call 773-897-6175, tweet WHR, or post on our Facebook company page in an exclusive chat with our special You Decide guest Richard Cutting, whom we are honored to be interviewing!
Richard Cutting is the talented actor that many people will certainly remember from his fine roles in "National Treasure: Book of Secrets" (2007), "All My Children" (2006-2009), "Countdown to Ground Zero" (2006), "Zombie Doomsday" (2011), a new television series named "The Broken Continent" and many more entertainment products many people have enjoyed by this gifted performer!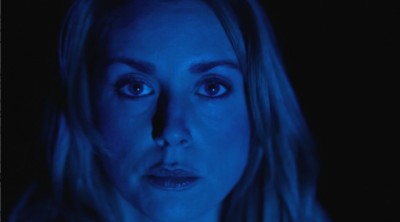 Now comes Richard Cutting as the Writer, Producer, Director and star of "Milgram and the Fastwalkers", in an exciting science drama web series co-starring Walker Hays (pictured left) that began sweeping the Internet world of science fiction drama in April of 2012!
"Milgram and the Fastwalkers" has already won acclaim at leading web series conventions for superior production values including the LA Web Series Festival in 2012, and the Hollyweb Festival 2013 that was brought to our attention by the gifted and gorgeous Krista Rand, whom also featured her superb series the "Last Fall of Ashes" there this year, winning an award for same in the process. Congrats Krista!
"Milgram and the Fastwalkers" is soon to be featured at the Marseille Web Fest in France in October, "Milgram and the Fastwalkers" has helped set the standard for quality in web based entertainment that has become a favorite of fans the world over!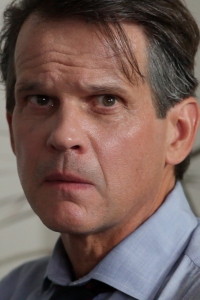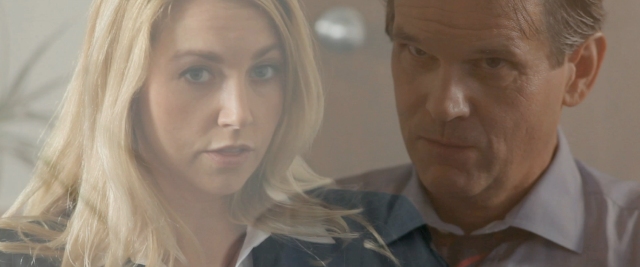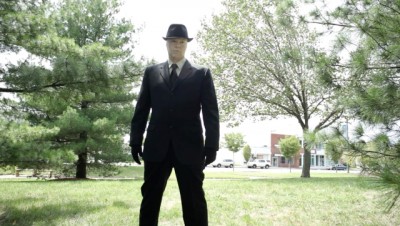 A "Boys in a Tub Production", "Milgram and the Fastwalkers" stars Richard Cutting, Walker Hays, Kate Revelle, Stephen Jules Rubin, Clayton Myers, Johnny Alonso, John C. Bailey, Suzanne Knapik, Brian McDonald, Kendra North, Alexa Davidson, Laura J. Scott, Devon Brookshire, Phil Amico, Scott Goodhue, and upcoming leading man Johnny Donovan.
Without revealing spoilers about the series, this fascinating science fiction drama story begins with a prologue (included above left), two years in the future from when it all began. Each extremely well produced episode flashes back to how the alien "Fastwalker" adventures that are experienced unfold, all delightfully before your very eyes!

Milgram and the Fastwalkers is described by Richard Cutting as follows: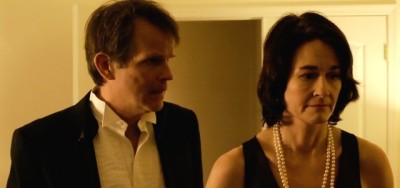 "Fastwalkers is a term created by NORAD (North American Air Defense Command) to classify Unidentified Flying Objects (UFOs) which enter our atmosphere or leave it at a great velocity.
"The series is "Noir Soap Opera" revolves around a central question: "What if they are real…What then?"
"We follow the story of an internationally prominent doctor, Daniel Milgram, who inadvertently becomes a detective when new client corporate lawyer Sally Lemm, comes to him at wits end. Her case plunges them both deeply into the dark world of UFOs. The truth is . . . No one is prepared for alien presence."
"We hope you enjoy our characters, all of whom have delicious flaws, intriguing aspirations and much to learn."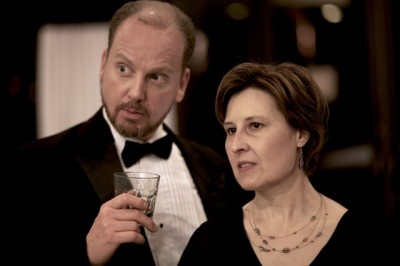 "Season One of MFW is a 12-episode story arc, with several seasons of already-scripted episodes planned. Series Creator and Executive Producer Richard Cutting has been involved in Ufology and associated phenomena for over 15 years."
"I wrote this from the perspective of relationships under duress, tilting toward the women's perspective. How women and men create or walk into situations they can't always handle very well. Especially as things they can't control arise. Fastwalkers is about how life can snowball on us sometimes."
"The the fast-moving world of Ufology is disorienting. I wanted to show that. The people working today in Ufology don't wear tinfoil hats. Many are serious, credentialed people presenting strange and credible evidence of something unexplainable. So in a small way we are also a tribute to the UFO community's foot soldiers," said Cutting."
# # #
As "Milgram and the Fastwalkers" approaches the season one finale in 2013, with season two already in pre–production, Richard Cutting is going to reveal the nature of producing a quality web based entertainment product, how his work in web series all began, and where the web world of entertainment is heading in 2013 and beyond!

We look forward to you joining Richard Cutting on You Decide Sunday May 12, 2013 at 3:30 PM Pacific time for an exciting exclusive interview about "Milgram and the Fastwalkers" and the future of the web series world of entertainment! Stand by for an exciting announcement during the week of May 20,2013 about web series and "Milgram and the Fastwalkers!"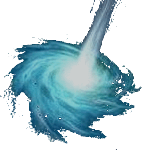 Please feel free to share this article with your friends, co-workers and or family. We would also appreciate your comments and look forward to you visiting in the future.
Or as many of our readers and visitors often do, visit WHR on Twitter, WHR on Facebook or visit me on Twitter by clicking the text links or images avatars in this news story. I and the WHR team look forward to Seeing You on The Other Side!"
Thank you.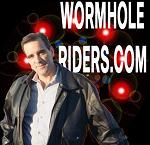 Best Regards,
WR_Systems (Kenn)