Welcome back to WHR Radio Where You Decide!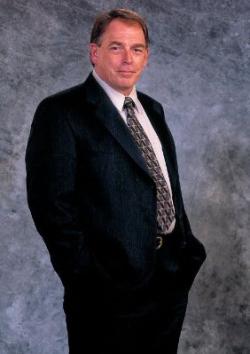 We are pleased to announce our next special guest host, the very talented Mr. Garry Chalk who will join us Sunday April 1, 2012 3 PM Pacific, 6 PM Eastern time to discuss theatre and the entertainment industry in an exciting interview about his career experience as an actor!
Supporters of legendary actor Garry Chalk know him from a variety of television shows including The Killing,  Stargate, Alcatraz, Eureka, feature films like Watchmen, and of course as the voice of Optimus Prime in the Transformers! 
March has been a bad month for the Vancouver Playhouse Theater Company. Since 1962, the Vancouver Playhouse has been hosting plays for the people of Vancouver, Canada and providing a location for some of our favorite science fiction actors to earn their daily bread in their chosen careers.

Now, however, the Vancouver Playhouse has been forced to close its doors or face bankruptcy. Arts funding has been cut by the federal and provincial governments leaving the Vancouver Playhouse as only one of several arts companies across Canada without the means to survive and continue to produce fine theatre entertainment.
The same thing is happening in both the United States and the U.K.  In America, in 2011, some members of Congress

embarked on a mission to undermine countless museums – and the artists, photographers, composers and writers whose work gives them meaning. Their goal; to eliminate the American National Endowment for the Arts' $165 million budget. They claimed they had to wipe out the NEA to trim the federal budget deficit, which, at the time was a whopping $1.5 trillion. 

Their 25 watt idea would be funny if it were not so potentially devastating to American school children who would be the real losers in this scheme. For example, Cleveland Public Theatre was awarded $10,000 to help kids in a transitional home and treatment center create a play and perform it in social service and community settings. In Minneapolis, elementary-school children learned how to use theater and storytelling skills to enhance their literacy development.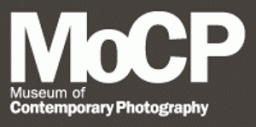 In Chicago, the Museum of Contemporary Photography's after-school mentorship program teaches underserved youths how to use digital and manual cameras to document their lives, homes and communities.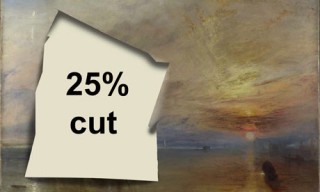 So what? Do we need the arts? What do they achieve? What role might they play in a future planet?  Most of us listen to music, watch movies or look at pictures at least once or twice a day, but rarely do we consider the societal impacts of such commonplace things.
It only really takes a moment to understand how pivotally art is linked to culture, learning, community or conflict. Poverty, AIDS, sexuality, all these crucial human elements can be explored through art. It can offer a way to educate, discuss and approach.
The very earliest human settlements bear artistic traces of our ancestors. We learn from an early age through song. For whatever reason, this appears to be of great importance. In 2006, Washington based National Endowment for the Arts released a study called The Arts and Civic Engagement. 
Based on findings from the 2002 Survey of Public Participation in the Arts, the study revealed that people who participate in the arts are people who help make communities thrive. It found those who participate in the arts also engage in positive civic and individual activities, such as volunteering, going to sporting events, and outdoor activities at significantly higher rate than non arts participants.
'The personal decision to engage with arts events or literature appears, in many cases, to reflect a larger drive toward civic and social involvement,' reported the follow up 2009 research note.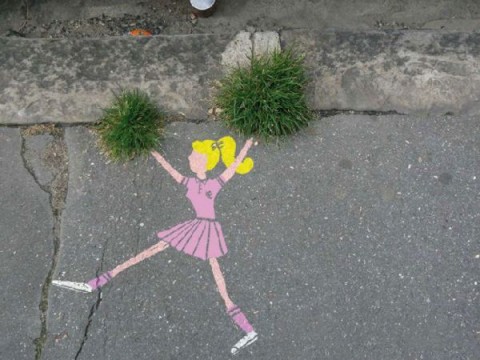 Cleveland Street Art

Andy Kyriakides works for Visiting Arts, which works to strengthen international and intercultural understanding through the arts. He explains just how vital this is. "Arts contribute in many ways, especially internationally where arts are used by Visiting Arts to strengthen intercultural dialogue between countries where normal methods of diplomacy are limited." What can the arts do for our ethical or personal perspectives? "Arts can give a message in a variety of different forms, whether it is visual art, performing art, literature and the like." he continues. "In many respects arts also appeal to the mind in an aesthetic way where a factual summary would fail to do so. For every question there will be more than one answer, and certainly more than one way to deliver that answer."

"With the rapidly expanding form of digital media, this palette has expanded even more, and if the learning covers more than just one way, it will reach more people who can respond in different ways".
But the National Endowment for the Arts suggests young adults, from 18 to 34, show a declining rate of arts participation and civic activities. Yet we know that arts can extend cultural understanding of differing races, societies or countries.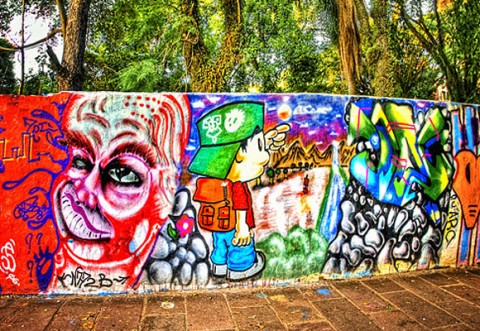 "A lot of art can go past political boundaries and can penetrate cultures in a non intrusive or aggressive way, thus having the power to break down boundaries and strengthen intercultural understanding." agrees Kyriakides.

"A lot of this is done face to face, but more and more interaction is taking place online, the boundaries between countries are starting to soften and the arts can provide a safe and constructive environment for this to germinate."

Is it too strong to say that arts can alleviate poverty or suffering and create jobs? "Perhaps, at the moment it is. Arts, like any form of interaction, needs to be participated in."

"What the arts can do is provide a place for positive action in these areas to grow, this won't happen without sufficient investment, but once that is in place, it can certainly give rise to a clearer global understanding of these issues."
In Canada, the Arts provide much more than entertainment. They are education, political exploration, social commentary, culture, community and tourism. Every Canadian benefits from the Arts, whether they pay for it from their own pocket or not. The reality is that the Arts are not financially self-sufficient. Art is simply too labour-intensive. If the Arts relied solely on ticket prices for their funding, the tickets would be exorbitantly expensive and no one would be able to buy them.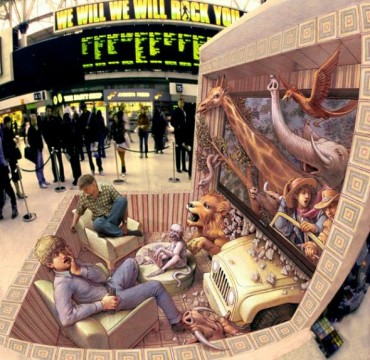 The single largest subsidizers of the Arts are the artists, themselves. Those who practice art tend to have more education than the average Canadian, and make about half as much income. But, even that is not enough to make the Arts financially viable.
We need the public (and by that, I mean the government) to help as well. Because the audiences are paying for their tickets and the artists are working for very little, and the gap still needs closing.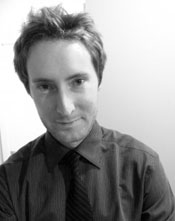 Nathan Medd, Managing Producer of the Electric Company Theater in Vancouver believes that theater should be treated in the same way as popular sports teams, " I am a big Canucks (ice hockey) fan, and on their website you can practically take a tour of the team's gym and showers.
The coverage is so detailed. We need to do a better job of letting the public into the creative process, backstage, richer coverage and insight to fuel interest. I believe the promoters of fine art events should be taking cues from other industries to fuel "fandom".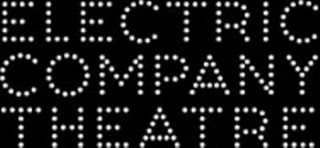 It would be nice if local coverage of events were given equal space to Bieber and Real Housewives.  I believe the theatre culture that will continue to thrive here in the future, given the great hole left by the Playhouse company (if it doesn't return), will be theatre that embraces the influences around us: Vancouver has many of the most talented game designers and animators in the world living here. We've seen some great productions where these collaborators are recalibrating the audience's relationships to stories…"
Adam Caddell, a former employee of the Vancouver Playhouse would like to take things a step further, "I just want to say how much of a joy it was working there (the playhouse) and how everyone tried their hardest to get bums in seats! I believe it should start on a Canada Wide level by having more funding to school programs in the arts to educate them on how it's a vital part of a richer more meaningful life".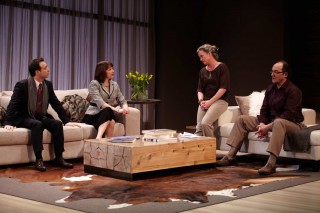 Actor, John Cassini agrees, "Yes – it has to be taught – we have to create a culture that theatre is important.
That art is important – it starts in schools."

Is this all a tempest in a teapot? Does cutting arts funding really create problems for a culture? Consider two scenarios; Ancient Sparta did not encourage the arts in their society. It was considered a waste of time. Ancient Greece encouraged artistic endeavors.
There are no examples of Ancient Spartan art and most of the world knows little about them. Ancient Greek art is well known and so is the culture of the Greeks.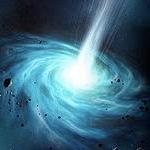 Thanks to Kenn for staging the video in this post for me, and thanks to you for stopping by WormholeRiders News Agency! See you all for our Arts Funding discussions with Garry Chalk this Sunday 3 PM PST 6 PM EST
Please feel free to leave a comment here, click an icon below to share this interview, or you can visit and follow me on Twitter by clicking on my avatar to the right.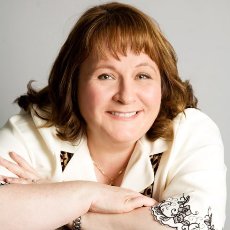 Regards,
Thank you.
ArcticGoddess1 (Patricia)