Welcome back to WHR Radio Where You Decide!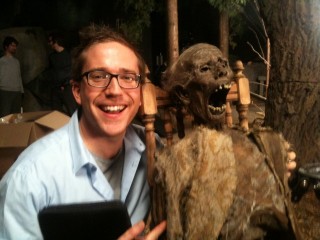 We are pleased to announce our next special guest host, the very talented Nicholas Humphries who will join WHR Sunday May 13, 2012 6 PM Pacific, 9 PM Eastern time to discuss his human interest topic, Independent Film Production In Vancouver. Learn more about his latest project Death Do Us Part at the official web site. which we recent had the honor to pre-review here at WHR! 
Sure to be an exciting interview with Mr. Humphries, we will discuss his career experience about being Director, Writer and Producer as an independent entertainment legend including the award winning The Little Mermaid and his acclaimed 2010 web based Riese Series.
We include the exciting Death Do Us Part trailer below for your enjoyment courtesy of Nine Worlds Entertainment.
Chasing The Dream:
"I'm chasing the dream", she told me, as she approached an American actor friend of mine to use his image in one of her graphic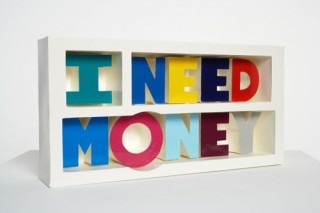 novels. The agreement was for him to represent the lead character in the story and appear for interviews to market the work.
Her long term goal was to eventually sell the story to a film company. My actor friend would then get top billing in the film. It was quite an elaborate plan. Her problem was that she ran out of money.
The lack of money is one of the biggest challenges for anyone considering making an independent, or indie film. So, why do it?
The first thing a distributor asks is: "Who is in it?" The industry has shrunk and the "indie business" is not what it used to be in the glory days of DVD in the late 1990's and early twenty first century. Studios are cranking out less indie product and sticking with big blockbuster material. There is more chance of merchandise, franchise gold than taking risks on lesser priced indie fare that may not appeal to that often coveted 18-34 demographic.
A name is a piece of equity to a distributor. It proposes the idea that there is less exposure on taking a risk on the film. This is why a studio like Disney would rather take a chance on expensive films like Prince of Persia or the panned John Carter, spending 100 million on a hopeful blockbuster is less risk to the studio system than 10 smaller films at 10 million apiece.



Again, why do this? Unless an indie film is exceptionally good or has at least one "sellable" name, the chances for the film escaping its hard drive or avoid the eventual YouTube upload are slim. Most times indie films are the most expensive DVD's on the director's shelf, shown to friends and family accompanied by grand talks of how they will eventually get it out there.
Many times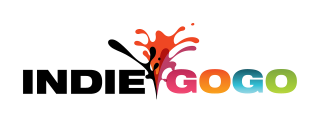 these films are nowhere near as good as the filmmakers think they are. But more often than not, they are spectacular and deserve to be seen by wide audiences.
According to industry insiders, the Hollywood Studio System does not make superstars. It discovers them. It has no interest in nurturing talent or educating it. It wants those who already have the spark to translate that into fast revenue.
If the stars align right they get a Spielberg who produced more hits than flops for several decades. On the flipside they can get the Myrick/Sanchez combo who give one Blair Witch hit and fizzle. Either way, these people had their talent long before Hollywood discovered them and that is why it feeds on it so voraciously.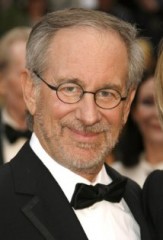 In playing it safe, the indie circuit, whether consciously or unconsciously, has made efforts to align itself with "what is selling." It has to because in the end, unless you have a generous donor like Woody Allen (who makes more independent films that do not make money than those of his that do) it is a matter of small things like eating, keeping the lights on and the landlord off your back side. Many of the films seeking fan funds are horrors because the thought is that "horror sells."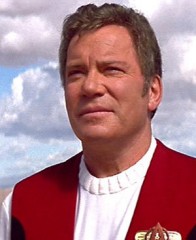 As Captain James Tiberius Kirk (William Shatner) once said: "The odds are against us and the situation is grim." However, Kirk often followed that up with: "Sounds like fun!"
"Making movies is the best set of electric trains a boy could have," Orson Welles once said. He was an auteur who also paid a heavy price for having an independent vision as the studio system that built him up also destroyed him. It is the dream…that's why they do it.
The hope it will lead to other things. It is the old story of the man standing on the corner selling apples for a million bucks apiece. "All ya gotta do is sell one".
Fan Funded Films are a risk–perhaps greater than having single financiers because you have so many to answer to as well as so many who think they know best. Once it is done they will have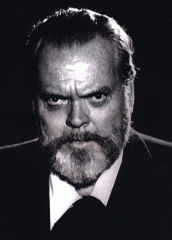 to fight even harder for distribution and the constant harping of "When will it be out? I gave you 20 bucks, where is it?"
Actor Kevin Kline, in an interview with IndieWire commented on the difference in acting in an Indie Film as opposed to a large production, "You'd shoot four scenes in one day whereas in a larger budget [it's] differently scheduled. You would shoot one or two. Larry (director/writer Lawrence Kasdan) talked about this right from the get go. It was a first for him. It was not a first for many of us.
But he embraced the challenge of working faster. You cannot indulge yourself in any "Let's try it another way, we'll do an alternate" or "Try this" or "We've got time, let's try one where it's funny or where it's not funny." It was a couple takes, then "Great, that's good." You had to be more on your toes. There wasn't this luxuriating in [adopts snooty British accent] "I haven't learned the lines, but I'll get them by the fifth or sixth take."
No, you had to show up and stand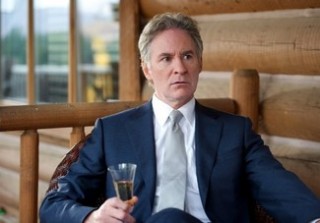 and deliver. And that's good. There's not that sitting in your trailer for hours while they're doing magnificent subtle lighting. Everybody's working fast. The crew, the cast, the caterer…"
Many people have wondered what it would be like to make a movie, but the fact is, not many have actually acted upon this thought and brought their dream to fruition. This is mainly due to the misconception that it is just too expensive to make a movie.
People hear outrageous figures on the news that say this film cost 80 million dollars, and that film cost 150 million dollars, and this turns their dream of making a film into a lofty, far-fetched pipe-dream. They come to the conclusion that only big movie studios can afford to make movies. Their dream fades away, and on their deathbeds they whisper the title of the movie they had in mind, but never made. Orson Wells whispered, "Rosebud", possibly the name of the movie he wanted to make?

In the past this kind of thing was a reality, but not anymore. Things have changed. New technology and the information age have revolutionized the way that movies get made, and the results are very beneficial to anyone who has a dream to make one. YouTube is also available to everyone now. To me, however, YouTube would be my last choice for film distribution. An indie film belongs at a film festival like the ones at Sundance, Toronto (TIFF), San Francisco (SFFS), Vancouver (VIFF), and one dear to my heart the Edmonton Film Festival (EIFF).
If you wow the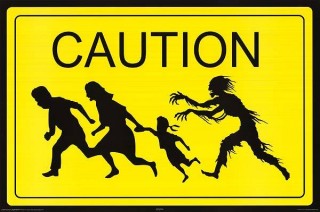 audience and studio executives are lurking in the audience, your dreams may come true. The truth of the matter is that it does not necessarily cost millions of dollars anymore to make a movie. With the right script, a talented cast, and the right film production methods, anyone with a burning desire to make a movie can do it for a fraction of what it used to cost.
There are people all over this world who never gave up on their dreams to make films, despite the difficulties that came with working outside of the mainstream film industry. Through their struggles these diehard filmmakers have created cheaper ways to make movies. This revolution was born out of frustration due to decades of having their creative voices shunned by the big film studios who favored commercialism over creativity.
Talent and a good storyline are generally worth more to movie audiences than an expensive look. If you can just get a good story committed to film and submitted to film contests, then people will take notice. If a "buzz" is created about your movie, it can lead to a distribution deal that is worth many times more than the money you invested.



Independent television follows along similar lines. The most well known success story is that of a television series called Sanctuary, created by three partners who met on the scifi show, MGM Studios Stargate. Amanda Tapping, Martin Wood and Damian Kindler originally envision the series as a few "webisodes".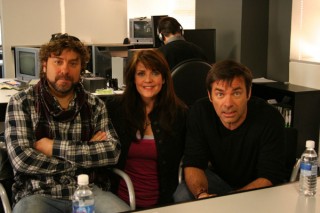 They raised the money to finance their venture through private investment, a rarity in Canada, where investment capital is almost non-existent.
Sanctuary was shot primarily without sets in a green-screen studio setting, the sets and background details later added digitally. Not only was this concept cutting edge for television, but it was also a very cost effective method to tell their story.

As a Web series, Sanctuary failed, not because it was not popular — the eight 15-minute webisodes had four million viewers — but because there was no revenue stream from a public used to getting Internet entertainment for free.

"It was a great product, but it was such an expensive product that we were not able to even slightly monetize that as a business," says Kindler. "In the end, we really found ourselves gasping for air. We were all turning down work to do this. "We were forced to completely reset our agenda and focus on trying to get financial backing for a TV series."
While the Internet was no cash cow, it did generate interest, says Wood. Networks wanted Sanctuary, but they didn't want the Internet version — they wanted new shows made for television broadcast.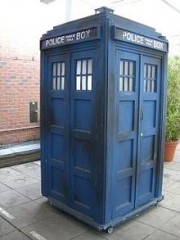 It was not so much the premise of the show that attracted attention, as it was the method of its distribution to the viewing audience. Doctor Who's "Tardisodes" and Battlestar Galactica's podcasts may have delivered additional material for download to an eager fan base.
However,  Sanctuary was the very first science fiction show to be entirely internet-based. Produced by Stage 3 Media, the show had quickly achieved an entry in the Guinness Book of World Records as the highest-budget show produced exclusively for the internet.
"We are really proud of this because it is pushing the envelope technologically," Amanda Tapping said in her interview with Eclipse Magazine. "Technologically it is a first. We shot the show entirely on green screen, entirely into a computer."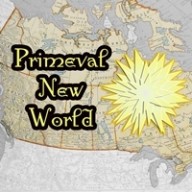 Since Sanctuary season four has wrapped, Amanda Tapping and her production team have begun working on a new series in Canada, called, Primeval: New World. It appears that Ms. Tapping is well on her way to her own television empire.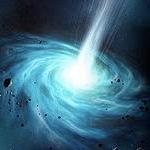 Thanks to Kenn for final staging and thanks Danny Jacob for the cool "Platypus Walk" song in this post! Thanks to you for stopping by WormholeRiders News Agency! We hope to see you all for our interview: Nicholas Humphries this Sunday 6 PM PST 9 PM EST
Please feel free to leave a comment here, click an icon below to share this interview with your friends, or you can visit and follow me on Twitter by clicking on my avatar to the right.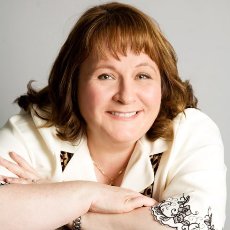 Regards,
Thank you.
ArcticGoddess1 (Patricia)