Welcome back to WHR You Decide,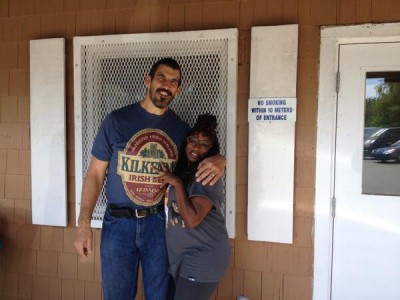 SPOILER ALERT: If you live in Canada, Europe or Asia Pacific or  have not seen episode one through twelve from season four, the  interview above contains spoilers regarding certain elements of the season four story arc.
We are pleased, honored and excited to announce that we will be interviewing the talented Haven screen writer Shernold Edwards on Saturday December 07, 2013 at 9:00 Pacific Standard Time when you can call 347-838-9722 and chat with our special guest, a gifted producer, writer and creator of television and movie magic!
Shernold Edwards is no stranger to admirers of dramatic television of many genre's including mystery, science fiction, supernatural, and music!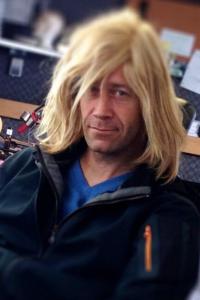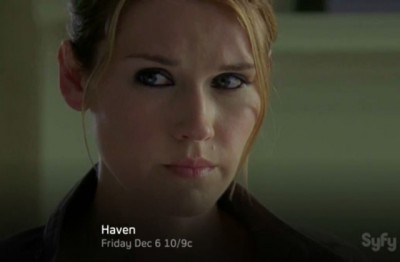 We have been granted the awesome privilege of interviewing Ms. Edwards the morning following the Wormhole bar barn busting 12th episode of Haven, "When The Bough Breaks!"
"When The Bough Breaks" is the first half of a two part  episode that Shernold Edwards wrote that that sets up the incredible, mind blowing season four finale on December 13, 2013!
Perhaps even more importantly, the two part finale should help set up an epic fifth season of Haven to knock all of our socks off, even those of The Colorado Kid!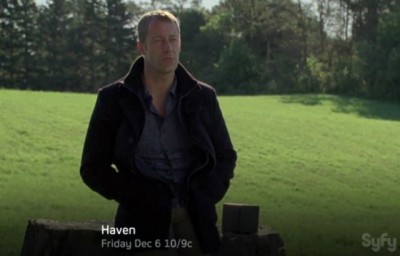 Those of us who have followed the creative career of Shernold Edwards know that this genius of screen writing, executive story editing, directing and producing, has established a solid foundation of work in the entertainment industry that she continues to build upon year after wonderful year!
To the delight of her admirers, Shernold Edwards has never failed to delight her fans with gripping tales and stories that flow from her imagination in the same fashion that water easily flows down from a river!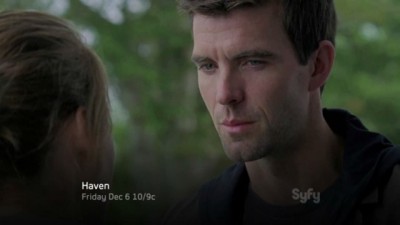 In recent years this editor has enjoyed the outstanding product of Shernold Edwards for her contributions to the Haven story arc in the several episodes she wrote during the third and fourth seasons of a science fiction supernatural series, including soon to be aired "When the Bough Breaks" on December 06, 2013, "William" (2013), "Bad Blood" (2013), "Last Goodbyes" (2012), and "Magic Hour" (2012).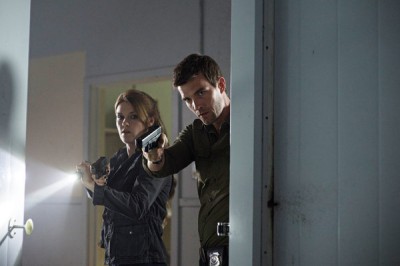 Each of these episodes are among my favorites in the Haven series, which leverages the superb work of Stephen King's novel The Colorado Kid as the edifice of the supernatural science fiction television program!
Among my most favorite is the recently aired "William" episode featuring the talented Colin Ferguson as the character of the same name, in which the Haven creators revealed the back story of his obsession with a different version of Audrey Parker (Emily Rose) who has been searching for the truth with her faithfull lover Nathan Wournos (Lucas Bryant).
Flanked by two Haven characters of the creepiest nature ever, "Heavy" (Robert Malliet) and "Sinister Man" (Kyle Mitchell), that, in this editor's opinion were among the scariest personages ever witnessed in Haven!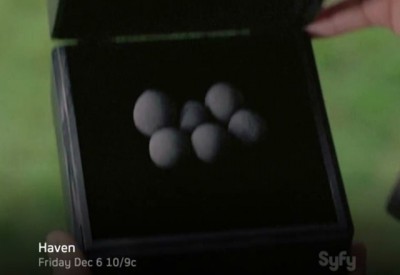 I can also share that I thoroughly enjoyed not only watching Shernold Edwards fine screen writing, but having the joy of reviewing in depth the outstanding "William" story arc created by Shernold!
Shernold Edwards list of accomplishments are many including Instant Star, Shattered, Degrassi: The Next Generation, The Listener on CTV (also at NBC) 'Da Kink in My Hair, Full of Grace, Lord Have Mercy, and, in addition to her outstanding work on Haven, Shernold's latest project is a new film entitled A Day Late and a Dollar Short.
Now in post production, we look forward to learning more about A Day Late and a Dollar Short during our interview with this talented entertainment professional!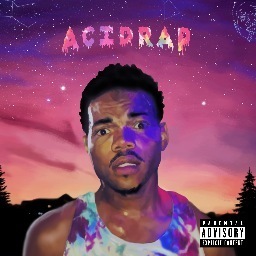 We look forward to you joining the talented Shernold Edwards on WHR You Decide on Saturday December 07, 2013 at 9 AM Pacific Standard Time to discuss her career, her screen writing, especially in the 9th and 12th episode of Haven season four, and without doubt, her selection of Chance the Rapper's great song "Juice", featured as our theme for Shernold's upcoming interview!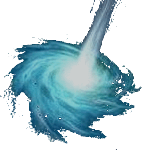 Please feel free to share this article with your friends, co-workers and or family. Feel free to leave your comments and we look forward to you visiting in the future
Or as many of our readers and visitors often do, visit WHR on Twitter, WHR on Facebook or visit me on Twitter by clicking the text links or images avatars in this news story. I and Team WHR ook forward to Seeing You on The Other Side!"
Thank you.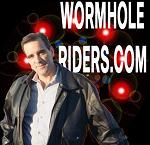 Best Regards,
WR_Systems (Kenn)