Welcome back to WHR You Decide!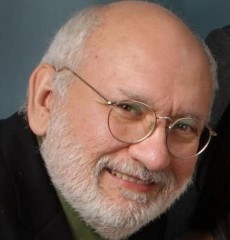 We are pleased to include our 91 minute interview with outstanding actor and comedic talent Jay Brazeau, who joined Team WHR Sunday July 08, 2012 to discuss a  favorite human interest; "The Importamce of Laughter" for everyone!
Jay's outstanding career began in 1975 featured in The Killing, Mr. Young, Eureka, Supernatural, Stargate SG-1, Stargate Atlantis, Watchmen, MacGyver, The X-Files, and many more!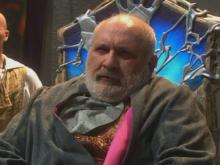 During our wonderful time with Jay Brazeau we were astounded by his many adventuresaround the globe, in his famous character acting career across dozens of series, to playing Santa Claus (twice), thoughts of returning to Stargate when the franchise returns (yes, Jay also believes Stargate will in the future), as well as fond and pleasant memories of visiting with fans on-line and at conventions.
Thank you to the many Stargate fans, including faraway Russia, who asked questions and interacted with Jay Brazeau when he joined us LIVE for Jay's special guest host interview Sunday July 08, 2012 5 PM Pacific time. .
We hope you enjoy learning more about his love of acting and love of comedy during his exclusive You Decide guest appearance!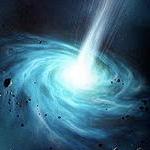 Thank you for reading. listening and visiting WormholeRiders News Agency. We will return in two weeks at our new time for another exciting You Decide interview with our next special guests to be announced July 20, 2012.
Please note that we are changing the broadcast time for the foreseeable future to 5 PM PST / 8 PM EST so as to not conflict with Falling Skies east broadcasts on the great TNT Network!

Please feel free to leave a comment here or if you prefer, click the social media icons below to share this news article.
Or as many of our readers and visitors often do, visit WHR on Twitter, WHR on Facebook or visit me on Twitter by clicking the text links or images avatars in this news story.
I and Team WHR look forward to Seeing You on The Other Side"!
Thank you.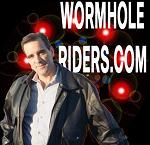 Best Regards,
WR_Systems (Kenn)