Welcome back to WHR You Decide!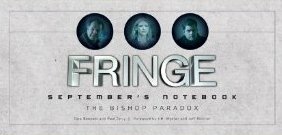 We are pleased and excited to be granted the honor to interview creative writing genius' Tara Bennett and Paul Terry this Sunday February 03, 2013 at 12 PM Pacific time included above here on You Decide Radio!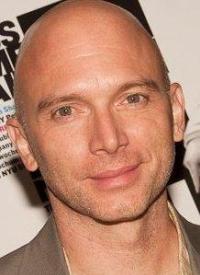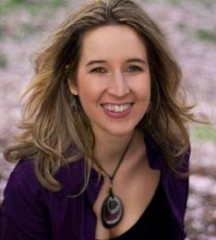 Thanks to Karina, who first became aware of something very special, something very Fringie, as she reported last year during her adventure at New York Comic-Con, we became aware of a superb project called September's Notebook, "The Bishop Paradox" co-written and created by science fiction writing legends Tara Bennett and Paul Terry!

Admirers of author Tara Bennett will certainly recall her terrific "24" book, "24: The Official Companion Guide" as well as fabulous contributions on Blastr, Walking Dead Magazine, SFX Magazine and Sci Fi Magazine. You can also enjoy a gaggle of geeky content on her cool web site!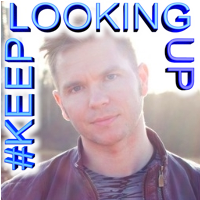 Those familiar with the great works of Paul Terry know him well as a gifted movie composer, songwriter and talented musician from the band Cellarscape (that you can see on Vimeo), as well as learn more about this talented creator at his web site!
Many science fiction fans are already familiar with both of these gifted creators from their fine work on The LOST Encyclopedia, a cornucopia on the fabled fan favorite series that ran on the ABC Network for six seasons.

Now, to the sheer delight of Fringe fans the world over, Tara Bennett and Paul Terry have joined forces once again to create September's Notebook, a fantastic Fringie book to be loaded with thousands of images never seen before by admirers of the superb series by Bad Robot Productions and Warner Brothers, as seen on FOX Networks in the United States and Canada!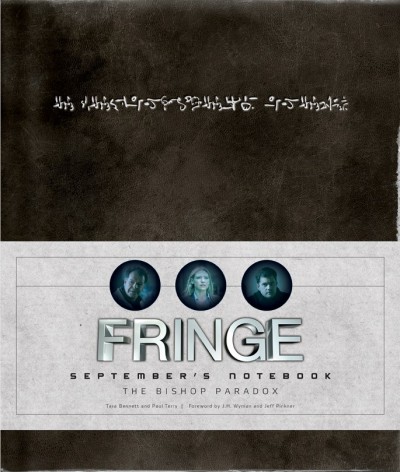 To quote Tara Bennett; "It's been a real passion project for PT (Paul Terry) and I. We've got the full support of J.H. Wyman, Jeff Pinkner, Bad Robot and the incredible crew who makes the show in Vancouver so fans are really in for a treat. There is so much we can't wait to share!"
September's Notebook chronicles the entire five year journey of Fringe through the eyes of series hero "September".
Portrayed by the wonderful actor Michael Cerveris, Fringe admirers passed many a tissue box only two weeks ago during the final moments of the series when September was killed by the evil Observer Captain Windmark (Michael Kopsa) and his Earthly "Loyalist" minions in the year 2036!
In September's Notebook, featuring a foreword by Joel Wyman and Jeff Pinkner, the secrets of September, one of the good Observers of Fringe are documented for all of history in any time-line!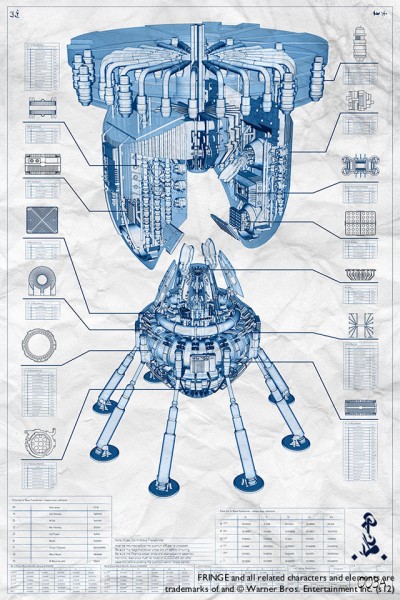 For those unaware, if such a thing is actually possible in any universe, September was part of a secret team that came to scout the Earth from the future after Walter Bishop (John Noble) altered the time line by crossing over to kidnap his son Peter from an alternate universe.
To be revealed for the first time in March of this year via publication by Insight Editions, the book became part of the very mythology that is Fringe when September's Notebook was displayed with on screen time during the final episodes of the epic science fiction series!
A rather rare event in the entertainment industry history of books featured in television and movies, fans the world over tweeted with glee about seeing the book in Septembers own hands before he made the ultimate sacrifice that helped save us all!
We look forward to to you joining Tara Bennett and Paul Terry for our exclusive interview Sunday February 03, 2013 12 PM Pacific time when we will delve further into the making of the soon to be released September's Notebook!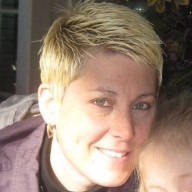 We were given a heads up here in San Francisco last year that we have planned for months to share with you here at WormholeRiders News Agency!
This specific Fringe related interview is something we have been very excited about for many months.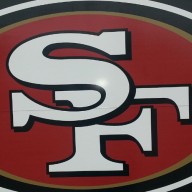 Arranged by our east coast Senior Reporter Karina, whom you all know as FidgetTBC on Twitter, a long time admirer of Fringe, I thank her for helping make this interview possible here at WHR!
We will be joined Sunday February 03, 2013 by our San Francisco based Fringe Team Leader Lori (Noz4a2), Patricia and Holly who will help us explore the fantastic Fringe mythology of September's Notebook!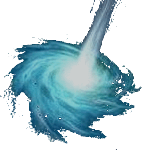 Please feel free to share this article with your friends, co-workers and or family. We would also appreciate your comments and look forward to you visiting in the future.
Or as many of our readers and visitors often do, visit WHR on Twitter, WHR on Facebook or visit me on Twitter by clicking the text links or images avatars in this news story. I and the WHR team look forward to Seeing You on The Other Side!"
Thank you.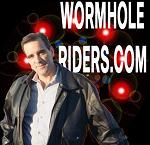 Best Regards,
WR_Systems (Kenn)