Welcome back to WHR Radio Where You Decide!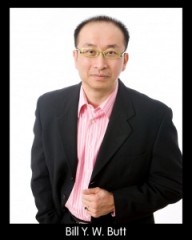 We are pleased to include the complete interview with our special You Decide guest host, Mr. Bill Butt, the gifted and talented actor who joined us Sunday April 08, 2012 6 PM Pacific, 9 PM Eastern time for an exciting interview about staying safe while traveling abroad!
To those "in the know" in the Vancouver entertainment industry, Bill is a legend in the acting business having been featured in over 30 series in the past 12 years including "Fringe", "Battlestar Galactica", "Eureka", "Human Target", "Reaper", "V Series", "Monk", "The L Word", "Andromeda", "Smallville", "Stargate SG-1", "Stargate Atlantis", "Stargate Universe", "The Chris Isaak Show", "Dark Angel", "The Dead Zone", "First Wave", "Dead Like Me", "De Vinci's Inquest", "Chaos", "End Game", "Psych", "Supernatural", "Life Unexpected" and many more!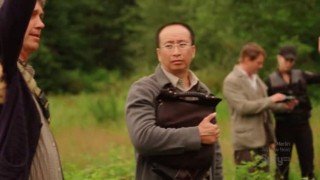 Oldest of three children, Bill "BAG" (Balding Asian Guy) Butt appeared out of nowhere one day crying in the trash bin out back, according to his mom. Always the black sheep of the family, He is taller, dam good looking, fantastic sense of humor, cool as an iceberg, and a troublemaker, according to his mom.
Bill was literally born into the film business and that is no joke! His dad was a producer, director, and the family owns a cinema. Bill moved to Vancouver, British Columbia Canada in 1970 because dad believed Canada had promise and that learning English would improve their future. High school years in Brentwood College School, and four years in Queen's University finally made BAG into a man. Years of working in retail, own two stores, "Hot in the City" in Toronto and "Cartoon Corner" in Vancouver.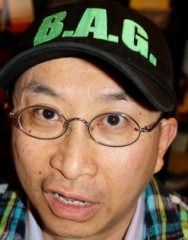 Subsequent to entering the real estate and property management around 1996, here is where BAG's story really starts. June 1997, trying to rent an office downtown, Bill got a call about the unit. It was "Keystone Extras" wanting some office space. Bill asked them "What do you guys do?" and the answer was "We represent actors and extras." SHAZAM, a star is born! Keystone Extras rented the office and BAG joined their roster. It has been 15 years and BAG has enjoyed just about every second of it!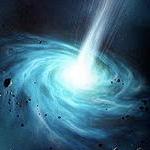 We look forward to you joining us today with Bill Butt and thank you for reading and visiting WormholeRiders News Agency.
Please feel free to leave a comment here or if you prefer, click the social media icons below to share this news article.
Or as many of our readers and visitors often do, visit WHR on Twitter, WHR on Facebook or visit me on Twitter by clicking the text links or images avatars in this news story. I and the WHR team look forward to Seeing You on The Other Side"!
Thank you.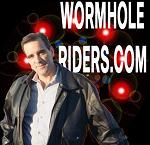 Best Regards,
WR_Systems (Kenn)