Welcome back to WHR Radio Where You Decide!
We are pleased to announce our next special guest host, Peter Flemming, who will join WHR Sunday June 10, 2012 6 PM Pacific, 9 PM Eastern time to discuss his human interest topic, Differences in the Film Industry. As always, we will do a full post interview follow=up regarding Peter Flemming.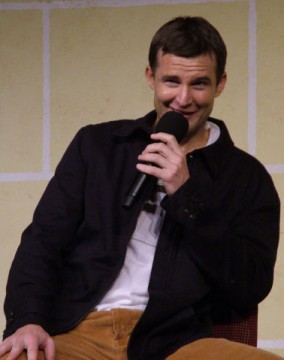 It is a never ending story. Since humans first developed civilization they have been telling stories. The method of the telling has changed over the centuries, but there has always been a need to share our creative abilities in one form or another.
Although the history of the film industry has always been assumed to be in Hollywood, the truth is that many parts of North America, indeed, the world, have maintained their own film industry. Recently, Vancouver has been seen as the hub of filming in Canada. Although Vancouver, and now Toronto, have gotten all the press, there have been other areas of Canada that have quietly gone forward with making movies and television.

Nova Scotia, the home province of this weeks celebrity, Peter Flemming, has had a long history of film making. In fact, some of the earliest news reel productions in Nova Scotia were of Alexander Graham Bell's achievements. Bell's Baddeck, Cape Breton Island, residence was the testing ground for many of his inventions, including the maiden flight of the Silver Dart in 1909, and the trials of the hydrofoil in 1919.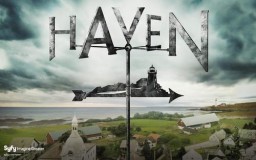 Two nationally recognised Nova Scotia produced music series during the 1960s, Don Messer's Jubilee and Singalong Jubilee as profiled the region's renowned musical heritage and helped launch the careers of many Atlantic Canadian musicians, singers, and song-writers.
The cast of Don Messer's Jubilee became as familiar as family to most Canadians of the era and a virtual institution in the "Maritimes" (also known as Atlantic Canada). Nova Scotia is currently home of the hit science fiction series Haven!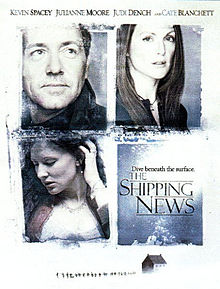 Now, the film industry is alive and well in Nova Scotia. Films such as "The Shipping News" with Kevin Spacey, "Titanic", with Kate Winslet, "K-19 The Widow Maker" with Harrison Ford, and many others.
In Quebec, the motivation for film making, historically, was a bit different. Due to language and cultural differences between the predominantly francophone population of Quebec and the predominantly anglophone population of the rest of Canada, Quebec's film industry is commonly regarded as a distinct entity from its English Canadian counterpart.

From the 1896 to the 1960s, the Catholic clergy tried to control what movies Quebecers could see. Two methods were employed: censorship and prohibition of attendance by children under 16. In 1913, the Bureau de censure de vues animées (Office of censorship for motion pictures) began regulating the projection of movies in Quebec.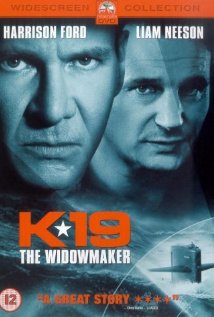 In 1927, the Laurier-Palace theatre burned down, killing many children. The church then almost succeeded at closing down all projection rooms in the province. However, the Parliament of Quebec passed a law preventing only children under 16 from attending movie projections. This law would be repealed only in 1961.

How things have changed. In the 1980s, Quebec's failure to separate from Canada led the Quebec film industry to consider another course of action. After some prodding, the Quebec government realized the value of inviting big production houses to film in Quebec and began offering tax credits of up to 25% of the cost to film. Now, the popular North America version of "Being Human" is filmed in Montreal.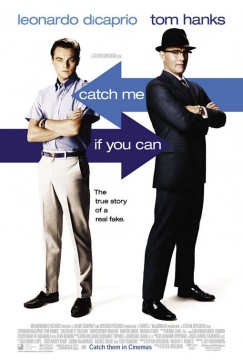 Other films made in Quebec are, "Catch Me If You Can" with Leonardo DiCaprio, and "The Notebook" with James Garner.
Vancouver has long been seen as Canada's answer to the high cost of filming in Hollywood. With the lower Canadian dollar in the 1980s and '90s, movies and television moved north. Shows like "MacGyver", "21 Jump Street", "The X-Files", "Andromeda", "Battlestar Galactica", "Supernatural", "Smallville", "Stargate", "Psych", "The Secret Circle", "Fringe", "Alcatraz", Sanctuary, and, of course, "Eureka" have all been filmed there. The list of movies filmed in British Columbia is at least equal in number.
Obviously, when it comes to working, "in the industry", Vancouver is still the place to be, second only to Hollywood. But with tax incentives increasing in other provinces, there is growing competition. When shows that have been financed by American production houses are cancelled, they do not get replaced.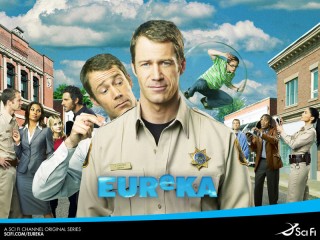 According to Canada's national newspaper, The Globe and Mail, "at Vancouver Film Studios, last January was especially dire: Only three of their 10 stages were occupied, largely owing to the cancellation of the Syfy series Eureka last year; and, of the pilots shot in Vancouver, the U.S. networks have picked up only four: "Arrow", "Emily Owens, MD", "Cult" and "Red Widow".
Meanwhile, "Alcatraz", "The Secret Circle" and the Canadian sci-fi series "Sanctuary" were cancelled. Fringe was put on notice that it would just one more season on Fox" while the worlds number one science fiction series, Falling Skies enters a second season in only eight days on the TNT Network.
Certainly, any talk about the film and TV industry in B.C. is bound to lead to tax credits: the provincial tax credit on foreign film production is 33 per cent on B.C. labour, compared with the far more attractive offers in Ontario and Quebec: 25 per cent of the overall spend. As a result, work has gone east.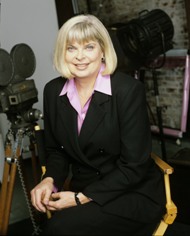 "I think it's quite good," B.C. Film Commissioner Susan Croome says. "We lost three, but we gained four. We're net up one … so we're holding our own."
It's not quite good enough to calm fears about B.C.'s production industry. The level of feature work is a concern, even with the big budget Percy Jackson: Sea of Monsters shooting in town.
"They're shooting a feature called Pacific Rim in Ontario," says Peter Mitchell, president and chief executive officer of Vancouver Film Studios, referring to the Guillermo del Toro film shot in Toronto earlier this year. "I mean, come on."
Vancouver lost the big feature Wolverine to Sydney, after the Australian government offered a $12.8-million (Australian) tax incentive to the X-Men sequel. And some U.S. states are offering generous (some argue unsustainable) tax credits, including Louisiana. New Orleans is calling itself Hollywood South these days, and has lured a couple of features that some feel belonged in B.C.: Vancouver native Seth Rogen's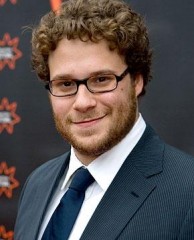 The End of the World, currently shooting in New Orleans, and 21 Jump Street, based on the Vancouver-shot TV series.
More so than Ontario, B.C. is heavily invested in the so-called service industry – with foreign productions accounting for about 80 per cent of the business traditionally, and domestic productions only 20 per cent. Leitch says that has probably fallen to 15 per cent.
Canadian announcements did confirm new B.C.-shot series "Motive and Package Deal" (not yet on IMDB), which join locally shot Canadian productions such as Arctic Air, Continuum, Mr. Young and Primeval-New World.

The industry wants to see more of the higher-budgeted scripted series. The B.C. Producers' Branch of the Canadian Media Production Association is part of a coalition calling for the creation of a B.C. Media Development Corporation, similar to Ontario's, to help boost Canadian productions.
The digital-animation and visual-effects sector meanwhile, has seen substantial growth. Major players such as Pixar, Sony Pictures Imageworks and George Lucas's Industrial Light and Magic have set up shop in Vancouver. And local companies are growing to accommodate the demand.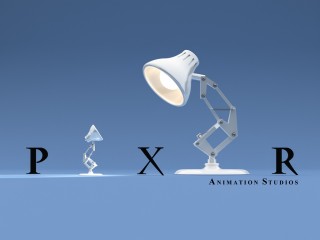 With fierce competition over the lucrative film industry dollar, competition between cities, states and provinces will continue for some time. Is there a way for one region to gain the upper hand? Possibly. If there is a way, it will be through technology.
According to Howard Stringer, CEO of Sony Corporation of America, "I think that it's twofold. I think domestically, it's video on demand. I think there will be huge audiences for movies that people want to see when they want to see them. And they'll be able to download them on a multitude of devices at convenient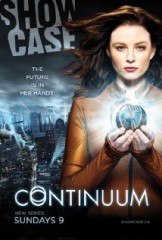 moments in convenient places. And that's got to change the nature of viewing.
It does not mean people would not go to a theater, because the theater is the shared experience, particularly for young people. … But [the movie's] afterlife will mean that people will be able to watch it on small screens, medium size screens, separately or together, wherever they are, wherever they travel. Then again, at the moment part of the problem of sending movies around the world is that the prints are expensive, prints get scratches on them.
By the time a print gets to the outskirts of Cairo, the movie is like watching rain, the pictures are smothered in lines. But when you're able to distribute a digital picture via satellite directly to a digital projector, the movie will be pristine no m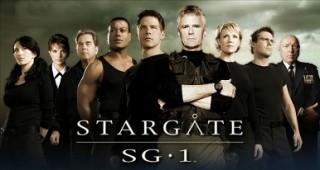 atter where it's shown and no matter the conditions.
That is going to develop the enthusiasm for movies in faraway places. A shed in rural China in Szechuan somewhere, you should be able, perfectly easily, to download a movie into the village hall and allow audiences to see it in relative splendor even if their chairs aren't especially comfortable. And that becomes more and more true worldwide and that will be the power of digital delivery. And I think that again will demonstrate, as we've demonstrated up to now, that the power of a movie is ultimately transportable to all societies".
"The Internet is probably the most exciting thing that's going on in movies right now. And not so much for, like pe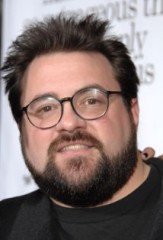 ople think, oh, the Internet is where movies are going to go one day, you can download a movie. I don't care about that, I don't care about the technology. I care about being able to hear what somebody's reaction is to what's going on, to what's being made out there.
Every filmmaker should care about that. Every entertainer who puts something out there to be viewed, should really give a shit about that, that's the kind of thing that's important.
That is because it is ultimately what you're doing it for. If you're not doing it for the pay check, ultimately what you're doing it for is commun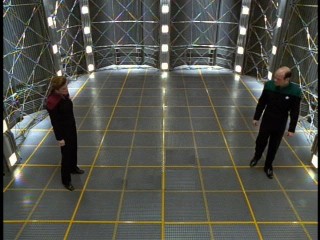 icating. To throw your idea out into the void, into the black, and see if anybody identifies with it.
And [the Internet's] the most incredibly instant way to find out if you've done your job correctly … if you're not alone in the world", said Kevin Smith, author and director of the films, "Chasing Amy" and "Dogma".
Whatever the future holds, storytelling will always be a part of our lives. The only thing that will change is the medium. Who knows, maybe we will have the Holodecks made famous in Star Trek The Next Generation. If so, the stories will be never ending.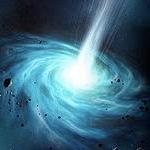 Thanks to Kenn for final staging of audio and images in this news article and thanks to you for stopping by WormholeRiders News Agency! We hope to see you all for our interview with Peter Flemming this Sunday 6 PM PST 9 PM EST!
Please feel free to leave a comment here, click an icon below to share this interview with your friends, or you can visit and follow me on Twitter by clicking on my avatar to the right.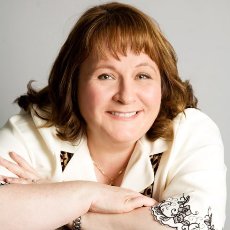 Regards,
Thank you.
ArcticGoddess1 (Patricia)