Welcome back WormholeRiders and San Diego Comic-Con lovers,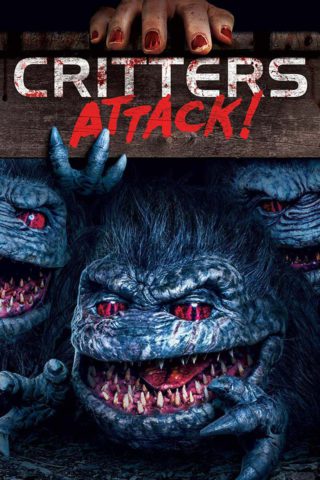 This year at San Diego Comic-Con 2019, #TeamWHR had the honor and privilege of interviewing the actors and creators of Critters Attack!
The Critters Attack movies stars legendary actor Dee Wallace (Supernatural, E.T. The Extraterrestrial, Cujo, The Howling, and the original Critters movie), and up and comer Tashiana Washington (Shaft, Ice Age: Continental Drift, Straight Outta Compton, Gimme Shelter), master puppeteer Keith Arbuthnot (Van Helsing, The Magicians, Falling Skies, Underworld Awakening, Stargate SG-1 and Atlantis).
Featuring voice over genius Steve Blum (Shazam, Rogue One: A Star Wars Story, Transformers Prime, Star Wars Rebels) and Executive Producer Writer, Director Bobby Miller (Critters Attack,  That Movie Show, The Cleanse), each of these extremely talented individuals shared details about their terrific new film, Critters Attack!
Critters Attack, recently released by Warner Brothers Home Entertainment will premiere on SYFY Saturday October 19, 2019.
This fabulously fun movie is based on the beloved original Critters movie from 1986 which chronicles the alien invasion of hideous little monsters not so affectionately known as the Crites!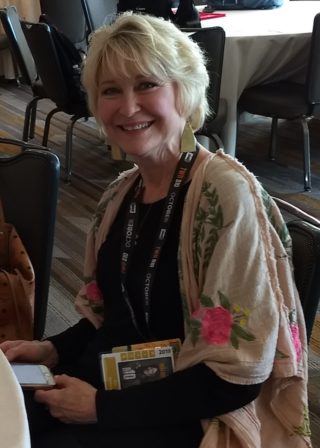 Critters Attack is a continuation of the beloved 1986 film where we meet a young lady named Drea (Tashiana Washington) who has accepted a job to babysit some children.
Drea soon learns that she must protect the children she is babysitting from an invasion of the corrupt Crites, little monsters who have insatiable appetite for humans and all living things on out fair planet Earth!
For those unaware of the original film, the Crites are carnivorous aliens who have visited, errr.. invaded Earth many times since 1986. In the past humans have been victorious, however that may change when these little beasties visit us again!
The little monsters have returned to Earth in Critters Attack to capture a runaway royal heir from their species who is seeking to hide out on our planet to escape the horrid life on her home planet.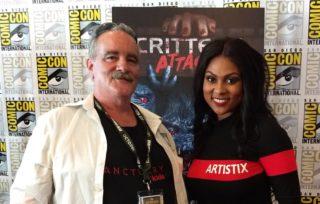 In Critters Attack twenty year-old Drea has taken the babysitting job for a professor (Dee Wallace) of a college she hopes to attend.
Drea struggles to entertain the professor's children, Trissy portrayed by Ava Preston (Shazam, Lost Girl, Defiance), Jake portrayed by Jack Fulton (12 Monkeys, Shadowhunters, Killjoys), along with her own little brother Phillip portrayed by Jaeden Noel (Killjoys, The Expanse, Incorporated).,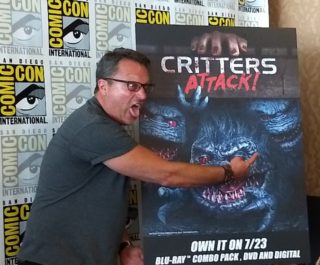 Drea's attempt to entertain the kids starts innocently enough with a recreational hike, unaware that hungry mysterious alien critters have crash landed and started devouring every living thing they encounter! Aunt Dee comes to the rescue in a series of fun action sequences that make the movie a delight to watch!
The Critters Attack movie is made quite enjoyable due in no small part with two entertainment industry veterans. The movies excellent puppet work from Keith Arbuthnot is brought to life with vivacious voices over produced from industry veteran Steve Blum!
We suggest tuning in to SYFY tomorrow evening to enjoy the fun!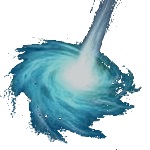 We hope you enjoy our interview series from SDCC 2019. We will be back soon with more in the near future! Please feel free to share this article with your friends, co-workers and or family by clicking one of the icons below. We thank you for visiting and express our sincere gratitude for doing so.

Feel free to visit TeamWHR on Twitter, TeamWHR on Facebook or visit me on Twitter by clicking the text links or images avatars in this news story. I and Team WHR look forward to Seeing You on The Other Side!

Thank you.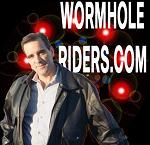 Best Regards,
Kenn of TeamWHR