Hey Gulf Coast, can you guess what's coming up in Houston, Texas?!
Space City Comic Con (SCCC) is happening Friday through Sunday, July 24-26, 2015 at NRG Center! From VIP experiences, cosplayer contests, gaming, panels, actors, voice actors, comic creators/artists, and vendors there will be lots of family entertainment, SCCC has a great many entertainers lined for you.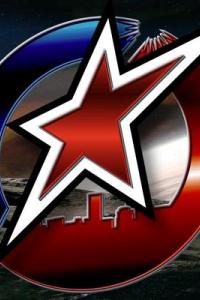 This will be the place to be for the latest in all things pop-culture!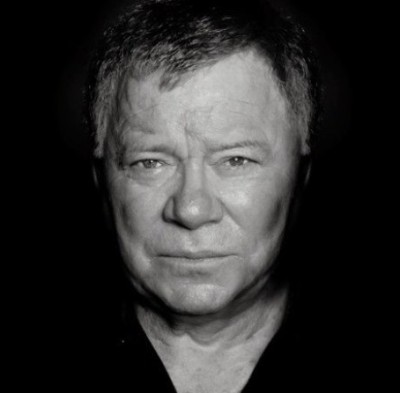 Space City Comic Con is bringing none other than Star Trek's Captain James T. Kirk, William Shatner! I grew up watching reruns of Star Trek and that was pretty much my leap into the sci-fi genre.
Captain Kirk is very active on twitter, you can find, follow, and interact with Mr. Shatner here: WilliamShatner, and together with his wife, Elizabeth, they have spearheaded a charity called The All Glory Project. Raising money for many great charities, Mr. Shatner and his wife, Elizabeth have hearts of gold.
There is nothing that I don't love about him!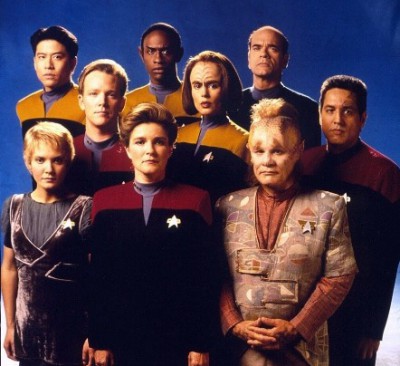 If Star Trek: Voyager was more your speed, SCCC is having a Star Trek: Voyager 20th anniversary celebration on July 25th. Kate Mulgrew, Starfleet Captain Kathryn Janeway, will be there along with other cast mates Ethan Phillips, Manu Intiraymi, artist Rick Sternbach, Tim Russ, Garrett Wang, Robert Beltran and Robert Picardo.
I would recommend checking the schedules first, because you may have your hearts set on seeing some of your favorites, however they may only be at SCCC certain days and times.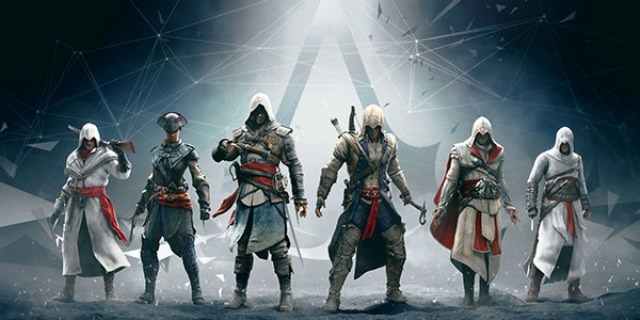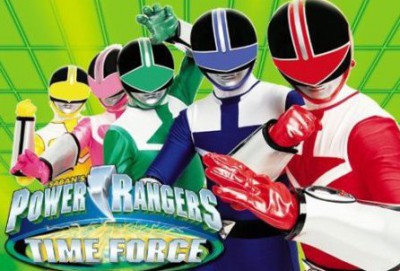 Assassin's Creed (AC) fans unite! A huge fan of AC myself, mostly countless hours watching my son play, I love all that goes into creating this video game. From the artwork, motion capture, to the voices behind the game. AC is a game based on rivalry between two secret societies, the Knights Templar and Assassins. Good versus evil.
Scheduled to appear at SCCC are Altair ibn La-Ahad (Cas Anvar, from Source Code, Syfy's Olympus), Edward Kenway (Matt Ryan, most recently of Constantine, but also from Criminal Minds: Suspect Behavior), Aveline de Grandpre (Amber Goldfarb, from Syfy's hits Helix and Being Human), and Federico Auditore da Firenze (Elias Toufexis, from Deus Ex and Bitten).
For the avid Power Rangers fans, an historic reunion is being set for SCCC featuring Power Rangers: Time Force. I have what I refer to as my 'secret shame' when it comes to the Power Rangers. I used to watch it with my son and was caught more than once watching them long after my son had left the room.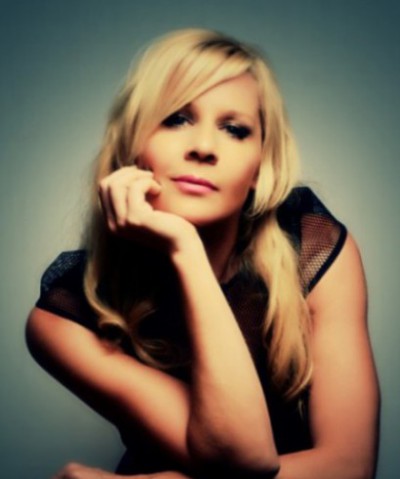 Even though he seems to have outgrown them, I am kind of excited about reliving that with him! Not the busted alone part.. Speaking of when you're younger, one often watches shows where you find yourself loving the characters but don't stop to think too much about who the person is behind it or under the make-up. You just sit and watch, fascinated.
I was very pleased when I recently learned that Gigi Edgley was the brilliant actor behind Chiana from Farscape! She was one of the reasons I loved watching that show and was easily my favorite character. The make-up, the costume and energy!
Gigi has not been idle since Farscape, doing things from recording artist to directing and producing. Make sure to stop by and say hi to Ms. Edgley while at SCCC.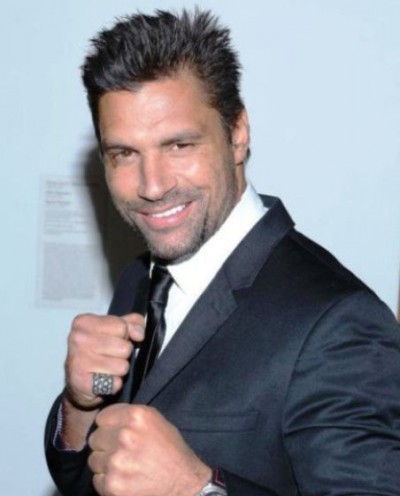 Manu Bennett who plays Deathstroke on the CW's Arrow, yes please! I love a good Supervillain! "A man is only as good as his word. But in the underground world of assassins, mercenaries, and guns-for-hire, words mean little. What matters is action and follow through—completing the mission.
That is what makes you good. Never failing—even when it comes to taking down the World's Greatest Super Heroes, some of the most powerful beings in the world—that's what makes you the best. That's what makes you Deathstroke" DC Comics.
As an added bonus VIP passes for Manu Bennett and *Matt Ryan now include a small meet and greet! These two are not the only guests with VIP opportunities, check out the SCCC website for more details.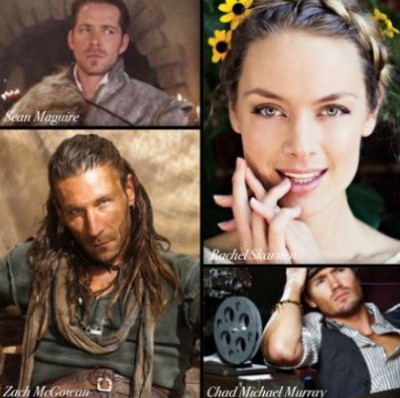 There is something for everyone from what seems like all genres- including Once Upon a Time!
Guess what Oncers? – Robin Hood is coming to Houston. I first saw Sean Maguire in 2008's Meet the Spartans and this guy is hilarious!
And from One Tree Hill cast members Chad Michael Murray (recently played Mirabeau Lamar in Texas Rising), Antwon Tanner, and Michael Copon. Still more, get set to meet the beautiful and talented Rachel Skarsten of Lost Girl, Reign, and Birds of Prey who is scheduled to attend, as well as Captain Charles Vane of Starz's Black Sails, Zach McGowan.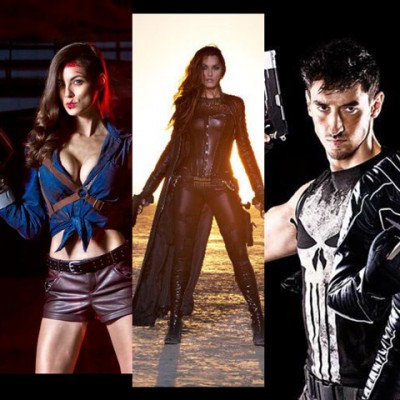 If the world of cosplay piques your interest, be certain not to miss Soni Aralynn, Hybrid Cosplay, Tatiana DeKhtyar, Mista Sean J, Vamptress LeeAnna Vamp, to name just a few of the many more to appear. I'm hoping to see some X-Men and, even though you see her a lot, Harley Quinn, to see all the different takes on her costume.
I love the creativity and attention to detail these cosplayers put into their character's costumes. It is amazing that one can be a professional cosplayer, but when you see the quality of their work, it is not hard to think these artists are anything less than pros!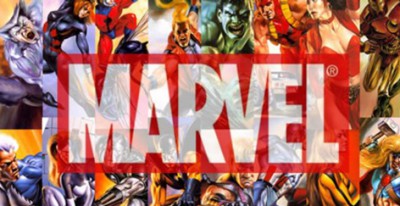 And as if all of the entertainers on this green earth are not enough for you, check out the myriad of comic illustrators, graphic artists, photographers, and writers.
I know that I am stopping by to see them and their work! They've worked on comic books like Spiderman, Catwoman, Fantastic Four, Deadpool, and X-Men – just about everything in both the Marvel and DC Comics Universes.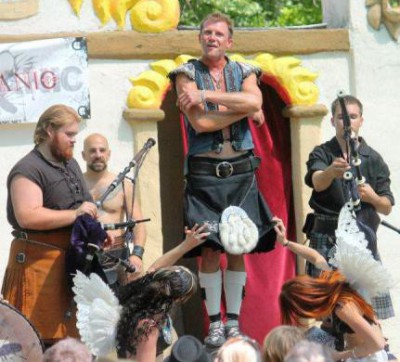 And as any good advertisement states, "but wait, there's more!" Tartanic, the touring bagpipe, drum, dance, and comedy ensemble is coming to SCCC! One biography reads, "Imagine one dancer, six drums, six drones, 18 notes, fast fingers, high comedy, flying happiness, taste-defying stunts, and scorching hot music played at over 120 beats per minute with driving speed and high volume, all brought to you by four men without pants and two smokin' hot lasses!"
This fun group is definitely on my SCCC must list!

There will be so much to do and see at Space City Comic Con! I'm positive that I didn't fit everything in.
For details and schedules, and to purchase tickets and passes, you can jump over to Space City Comic Con's site. There you can see all guests scheduled to appear. I hope to see you there!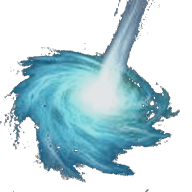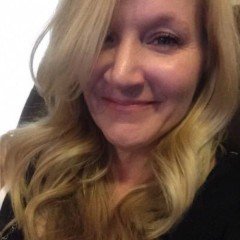 Thanks to Kenn for final audio, video embedding , and additional image staging, and many thanks to you for reading and visiting WormholeRiders News Agency.
Please feel free to leave a comment here, click an icon below to share this news article, or you can chat by visiting and following me on Twitter, just click on my avatar to the right.
Thank you!
Tonja (@twotees68)