It is the most wonderful time of the year!
No, it's not Christmas, although to most geeks and nerds around the world, Comic-Con is Christmas. That's right, friends, the time has come upon us again! It seems like just yesterday when I was down in San Diego with 100,000+ of my closest friends, camera in hand, wading through the crowds to find my way to Mecca…aka Hall H.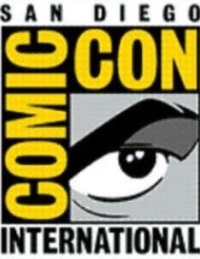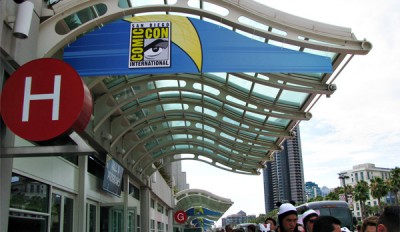 Speaking of Hall H, there is much to look forward to this year in that hallowed, sacred Hall. It jumps right into the mix with a movie called Open Road, which has been shrouded in mystery.
No info can be found on the Comic-Con schedule website guide or anywhere else for that matter, so you know it must be BIG! Anything that happens to be scheduled in Hall H is ALWAYS a big deal, so this will no doubt be definitely something to look for.
 I know that I for one am looking forward to some of the major movies/television shows that are going to be upon us in the fall or next year.
One such TV show I am dying to see and so excited for is Ryan Murphy's, the genius behind Glee and American Horror Story and all its incarnations, is Scream Queens. Think Heathers meets Scream, with some tongue in cheek thrown in. The cast is killer (no pun intended) from Emma Roberts, Lea Michele, Jamie Lee Curtis to Nick Jonas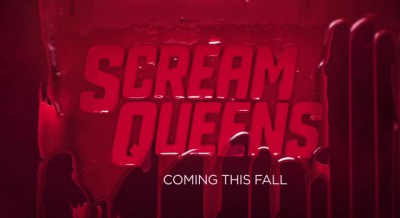 (who yes, I am a fan of, you should watch his show Kingdom on DirecTV it is incredible), who I am told is absolutely hilarious (no surprise there!). The pilot is being screened on Saturday, July 11th at 9:15pm in Room 6DE if you are interested in seeing it before the panel on Sunday at 12:30pm in Hall H.
Other panels I am looking forward to are for some new shows that are first timers at the con. I am curious about Minority Report, based on the movie and the book. It has a great cast as well, Meagan Good, Wilmer Valderrama, Laura Regan, Nick Zano are among the cast of this upcoming tv movie.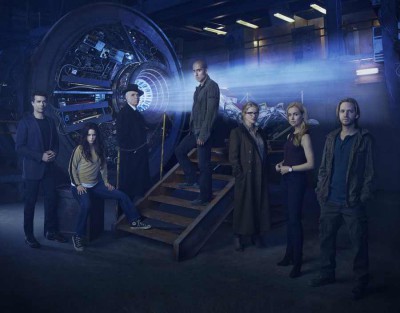 The great new television series 12 Monkeys will be at SDCC 2015 with stars Kirk Acevedo (Ramse), Amanda Schull (Dr. Cassandra Railly), Emily Hampshire (Jennifer Goines), Aaron Stanford (James Cole),  Barbara Sukowa (Jones),  and Todd Stashwick (Deacon).  12 Monkeys series creators Terry Matalas and Travis Fickett will be on hand to share where the series is going in 2016!
The SyFy channel has been giving us great shows the past few years and 12 Monkeys is definitely one of them.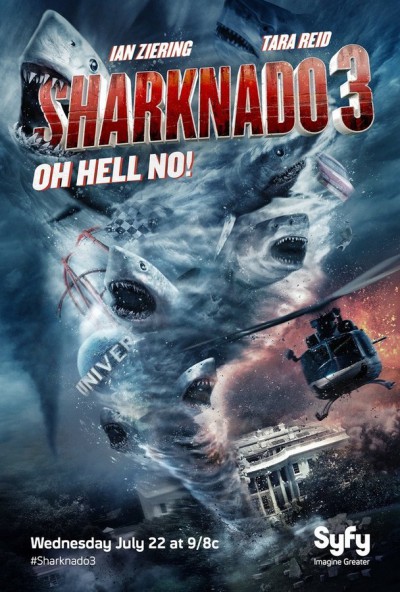 The Syfy channel is bringing something else geeky to look forward to at Comic-Con is the wonderful Sharknado 3, the "Oh Hell No!" third movie in the franchise that features Join stars Ian Ziering (Fin Shepard), Tara Reid (April Wexler), Cassie Scerbo (Nova Clarke) and David Hasselhoff (Gil Shepard), director Anthony C. Ferrante and writer Thunder Levin !
Alas, Defiance will not be featured this year, neither will Penny Dreadful, but hey, we cannot win them all.
Despite the fact that Marvel won't be featuring their movies, Agents of S.H.I.E.L.D will be there to help appease your Marvel appetite. That does not mean that we won't have other super (hint) panels to see of some MAJOR movies gracing us this year or next.
Star Wars: The Force Awakens will be there in Hall H as well as producer Kathleen Kennedy, writer Lawrence Kasdan and the maestro behind the camera J.J. Abrams.
Special guests is also listed as well, which we all know is code for cast. Just who from the cast is anybody's guess, but it will definitely be worth it. I am sure that there will also be exclusive footage from the movie shown, which is reason enough to camp out for this.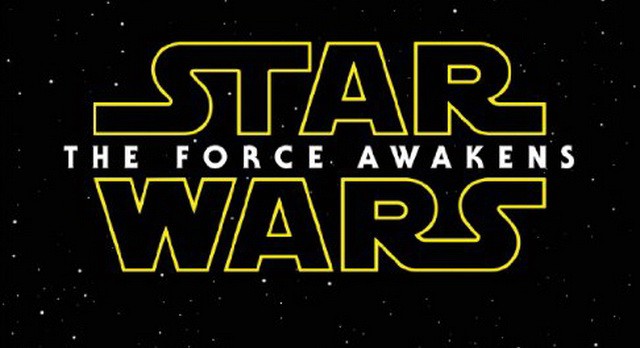 There are going to be a few nostalgic panels happening which I am definitely going to try and get to. One being Lost in Space, which will bring me back to my innocent (yeah right) youth and the wonderful memories I had watching that show. It was my first introduction to science fiction as a kid. Plus, how many times in your life have you quoted "Danger, Will Robinson, danger"? Admit it, you know you have done it! It is always fun to see shows that were the foundation of what we have today being paid tribute to at such a convention. Without shows like that we wouldn't have the ones we have today, so paying homage to them is worth it.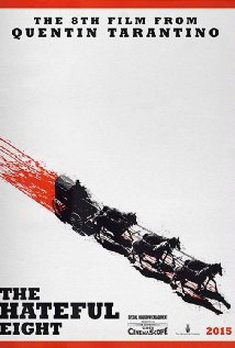 Doctor Who, Sherlock, Game of Thrones, Hunger Games: Mockingjay Part 2, Star Wars: The Force Awakens, Walking Dead, The Hateful Eight, 20th Century Fox and then some will all be featured in the megalithic 6500 seat Hall H. So if you plan on going to ANY of them, make sure you have your snacks, water and phone charged because it will be a crazy few days in Hall H. I said this last year and it bears repeating, if I could only clone myself, I could see all that I want and not have to choose what to sacrifice.
I am curious about Quentin Tarantino's The Hateful Eight being down at SDCC this year. With a cast of Samuel L. Jackson (no doubt wearing the same hat as he has the last two times he has been at SDCC), Kurt Russell, Jennifer Jason Leigh, Walton Goggins, Tim Roth, Michael Madsen & Bruce Dern the movie will be definitely be one to watch for. Plus I am sure that Tarantino will have a blast at the convention as well knowing what a geek the guy is.
A few other new up and coming TV shows will be introduced at the convention this year. One being The Player with Wesley Snipes by the same Executive Producers as The Blacklist. I have always liked Wesley Snipes and will be glad to see him in this new show. One of my favorite comedians, Denis Leary, will have a new show on FX called Sex, Drugs & Rock-n-Roll, which according to IMDB the description is "A middle-aged rock 'n roller who desperately wanted to be rich and famous but so far, he's 0 for 2." If that doesn't scream Denis Leary, then I don't know what does. His shows are always a hit and I know he will infuse his own acerbic humor in the show and make it shine. It airs on FX July 16th at 10:00pm, be sure to set your DVRs to catch it, I know I will.
Okay, now onto the big guns, the one we have all been waiting for and quite frankly one I am desperately looking forward to. Batman vs. Superman: Dawn of Justice with Henry Cavill, Ben Affleck, Amy Adams, Jesse Eisenberg, Gal Gadot, Jason Momoa to name just a few of the cast from this movie. To say that I am excited to see this is an understatement. Since I missed Man of Steel last time I was at the con, I am determined to not miss this, especially with all the new cast that are featured. I know that Henry Cavill will also be on hand for Man from U.N.C.L.E which also stars Hugh Grant and Armie Hammer.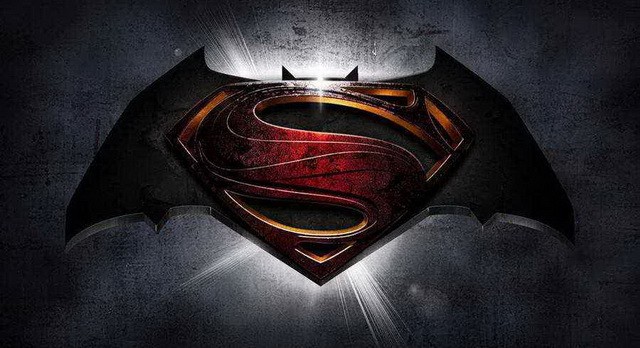 Since it seems the theme this coming fall TV year are shows made from movies one such that I know I will love is Ash vs. Evil Dead which will air on the STARZ channel. With Bruce Campbell back as Ash Williams along with a cast that includes Mimi Rogers, Lucy Lawless and Jill Marie Jones it will definitely be a show worth watching. With Sam Raimi being one of the writers/directors, I am confident that it will have the campy, fun feeling as the movie did in 1981 (my gosh has it been that long?).
Here is a description of the show according to IMDB "30 years after the events of Evil Dead, Ash is a loner, living a dull existence, still not able to come to grips with the events that started at the cabin. In the event of a deadite invasion Ash must attach his chainsaw and pick up his trusty broomstick one more time, all while finally coming to terms with his past."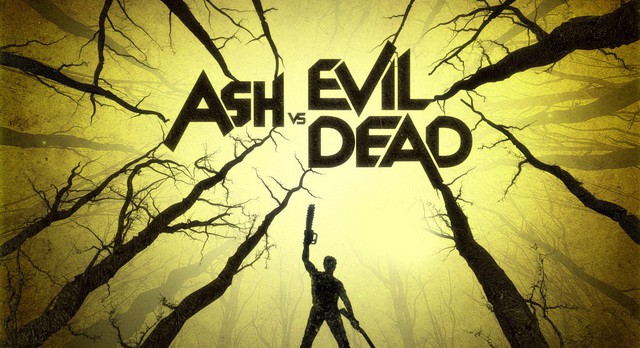 Have you been sufficiently overwhelmed? Is your head swimming with all the good stuff coming to the con? Are you cursing the fact that you can't clone yourself? Are you excited about all the celebrity talent that will be strutting their stuff across the stages? Are you double, triple and quadruple checking that your phone is charged, camera battery is charged, and does your memory card have enough space on it for all the gazillion pictures you will take? Do you have a big enough bag to carry all the free stuff as well as must haves you will buy at the con? Will you be hydrated enough? Have enough snacks? Have your list or Comic-con app installed on your phone or tablet?
These are the most important things that need to be remembered before your adventure begins. One last and probably the most important thing to remember when you are down there…HAVE FUN!!
Well, that is my pre-convention report. I know I didn't mention all the great stuff that will be down there, but you discovering it for yourself will make it all the more special. Stay tuned for my reports and pictures from the con this year. If you wish to follow me on twitter or Instagram my username is: noz4a2. Happy Con & hope to see you down there.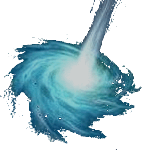 I hope you enjoyed my SDCC report as I prepare to leave for San Diego?

Thank you for visiting WormholeRiders News Agency. And thanks to Kenn for video embedding and additional images for my report. I will be back in the near future with more on my adventures at San Diego Comic-Con 2015!

Please feel free to leave a comment here or If you prefer, you may also click the social media icons below to share this news article or as many of our readers and visitors often do, visit the WHR on Facebook or me on Twitter by clicking the links or images avatars in this news story.
See You on The Other Side!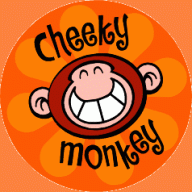 Until next time,
Regards,