Welcome back memorabilia fans!
Beginning this weekend, January 11, 2013 in Los Angeles, California, something special starts to happen when you can fly away with the fabulous Fong Sam of Haxbee Inc to the Hunger Games auction special preview!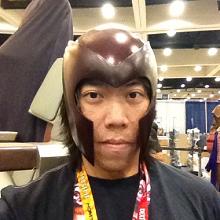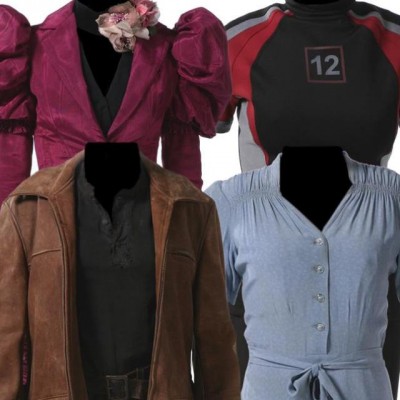 Fong Sam's exciting new business venture, Haxbee Inc., and it's subsidiary Blacksparrow Auctions will unveil their exclusive collection of costume items at The Hollywood Show from the runaway hit movie Hunger Games based on the best selling novel by Suzanne Collins.
The special advance showing will occur this weekend during The Hollywood Show, a terrific convention event!
The special sneak peek will be featuring some of the many hundreds of Hunger Games screen worn costumes that are set to be sold to the highest bidder later this year in the "Big Apple", during New York Comic-Con!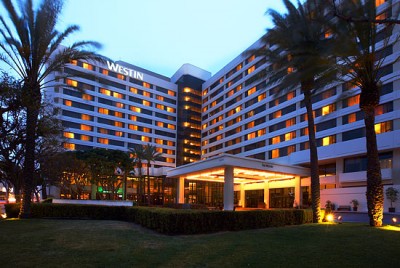 Haxbee owner Fong Sam, who we all know from many years in the memorabilia collectors auction business, will be delighting Hunger Games fans at the Westin Los Angeles Airport Hotel located at 5400 West Century Blvd. Los Angeles, CA 90045 (call 310-216-5858 for more information).
Sure to be a fun event, a special sneak peak of what is coming in 2013 and beyond for memorabilia collectors the world over from Haxbee will be a hit of the show!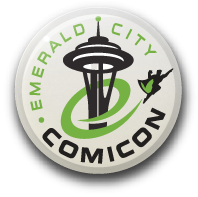 Following the premiere event this weekend, Fong will join us for an exclusive interview beginning our 2013 season of WormholeRiders You Decide live radio on Sunday January 20, 2013 5pm Pacific time where you can call in and chat with Fong about his next upcoming appearance at Emerald City Comic-Con in Seattle Washington in March of this year!
Naturally WormholeRiders will be covering the wonderful ECCC event LIVE, where we all can learn more about the Hunger Games LIVE auction coming in October 2013 at New York Comic-Con! In the meantime we include a Hunger Games promotional trailer and the official Haxbee press release below for your enjoyment!
Press Release:  Los Angeles, January 7, 2013
Haxbee, Inc. announces the Hunger Games Costumes Exhibit &Auction. The exhibit encompasses original screen-worn costumes worn by Jennifer Lawrence as "Katniss," Josh Hutcherson as "Peeta," Elizabeth Banks as "Effie," Stanley Tucci as "Caesar," Liam Hemsworth as "Gale," Woody Harrelson as "Haymitch," Lenny Kravtiz as "Cinna," Donald Sutherland as "President Snow," Wes Bentley as "Seneca," and many, many more.
To kick off the tour, Haxbee and its subsidiary, Blacksparrow Auctions, will be providing a special sneak preview at The Hollywood Show in Los Angeles from January 11 to 13. The Hollywood Show, a popular movie and television memorabilia convention that features over a hundred celebrities at each of its four annual shows, will be held at the Westin Los Angeles Airport Hotel.
Following the Hollywood Show, the Hunger Games Costumes Exhibit will begin its tour and be seen at the following locations:
• March 1-3 Emerald City Comic Con, Seattle, WA
• April 11-13 C2E2, Chicago, IL
• October 10-13 New York Comic Con
Additional dates and locations will be announced in the future. The exhibit winds up in New York City, where ReedPOP–the largest producer of pop culture events in the world—will host a live auction at New York Comic Con. Over 200+ costumes will be on the auction block. Interested bidders will be able to bid live in-person, by telephone, via absentee, and on the Internet as facilitated by iCollector. A print catalog will be available for purchase in April.
About Haxbee and Blacksparrow Auctions:
Haxbee, Inc. and its Blacksparrow Auctions subsidiary have a collective number of 80 years' experience dealing with Hollywood memorabilia and collectibles. For more information about the company and the Hunger Games Costumes Exhibit & Auction, visit haxbee.com.
# # #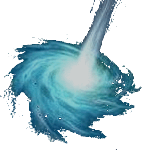 Please feel free to share this article with your friends, co-workers and or family. We would also appreciate your comments and look forward to you visiting in the future.
Or as many of our readers and visitors often do, visit WHR on Twitter, WHR on Facebook or visit me on Twitter by clicking the text links or images avatars in this news story. I and the WHR team look forward to Seeing You on The Other Side!"
Thank you.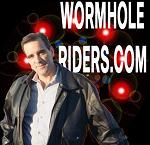 Best Regards,
WR_Systems (Kenn)