Welcome fans of the 'Captain' William Shatner!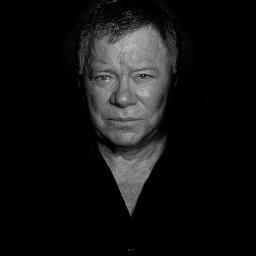 This man's outstanding career has now spanned over 60 years and he continues to charm his way into new fields of entertainment on a regular basis as I was to learn more about in Irving Texas ! 
Until visiting with him during Wormholeriders News Agency recent attendance at the Dallas Comic Con 2013 accredited as press, I actually had no idea about some of William Shatner's many talents that span over six decades of entertainment history in many varied roles and genre's of television, movies, music, and so much more!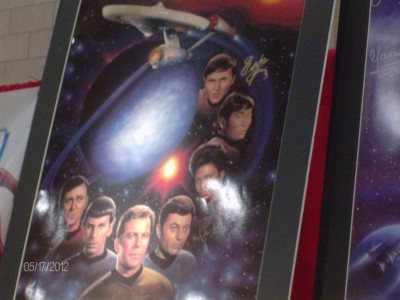 William Shatner has helmed an impressive 60-plus years in front of the camera, Shatner spent many years honing his craft in television and live theater before debuting alongside Yul Brynner in The Brothers Karamazov (1958). He was kept busy during the 1950's and 1960s in television and films such as Alfred Hitchcock Presents (1955), the now famous 1959 Twilight Zone episode "Nightmare at 20,000 Feet",  Judgment at Nuremberg (1961) and The Intruder (1962) and on television guest-starring in dozens of series such as The Defenders (1961), The Outer Limits (1963) .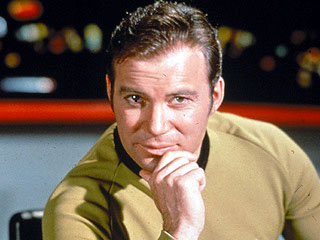 In 1966, William Shatner boarded the USS Enterprise for three seasons of "Star Trek" (1966), co-starring alongside Leonard Nimoy, with the series eventually becoming a true cult classic with a worldwide multitude of fans known as "Trekkies", and being immediately recognizable to several generations of  television fans as our adored Captain James T. Kirk, commander of the Starship U.S.S. Enterprise!
Shatner's panel at Dallas Comic-Con (DCC) was more about what is on his plate at the moment and what he had been doing for the past month, including, singing, riding his horses, his new puppy, that was purchased in Texas, and what plans he has for the future!
I did learn while doing research for this post that Shatner expressed great sadness at not being asked to reprise his iconic role of Captain James T. Kirk for the 2009 Star Trek  film.  His reaction was to write his own accounting of how it all began called "Star Trek: Academy Collision Course" (with Judith and Garfield Reeves) which is his own version of how Kirk and Spock met.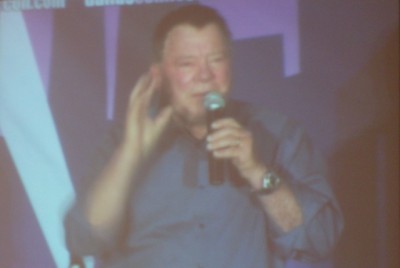 In this account of the story, Kirk as a teenager gets into some trouble with the law and is given a choice: Go to prison or join Starfleet.  Of course his choice was to join Starfleet where he meets Spock. None of the other major character from the "Star Trek" (1966) series are in this version,  but the story does tie into the first season episode "Star Trek: The Conscience of the King (#1.13)" (1966) and Kirk meets his Starfleet bully, Finnigan, from "Star Trek: Shore Leave (#1.15)" (1966).
William Shatner's IMDB page is longer than my arm, and that is just the page that lists all the projects he has been involved in!  Just looking at this list makes me tired, he never stops!  I've heard people say  'Hey, I'll sleep when I'm dead' well, this man seems to be everywhere at once and never seems to stop for even a day!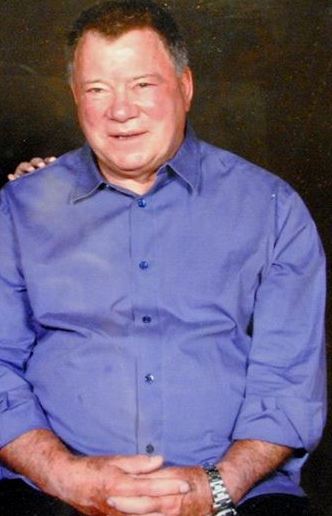 I also discovered that Shatner recorded music and even a special message for the crew of NASA's Space Shuttle Discovery mission STS-133 that woke up them at 3:23 a.m. (EST), March 7, 2011. The message included the Star Trek theme song with Shatner's own narration: "Space, the final frontier. These have been the voyages of the Space Shuttle Discovery. Her 30 year mission: To seek out new science. To build new outposts. To bring nations together on the final frontier. To boldly go, and do, what no spacecraft has done before
Please visit the William Shatner online store for all of the latest and greatest memorabilia! We also suggest that you visit Williams Shatner's personal webpage for latest event dates and links to all his blogs!
Just so you know, in case you have never been witness to a William Shatner panel.  It is not all about Star Trek! This man is a comedian as well as a award winning actor, director, writer and business man! Shatner personal quote in regards to Star Trek:

"I am not a Starfleet commander, or T.J. Hooker. I don't live on Starship NCC-1701, or own a phaser. And I don't know anybody named Bones, Sulu, or Spock. And no, I've never had green alien sex, though I'm sure it would be quite an evening.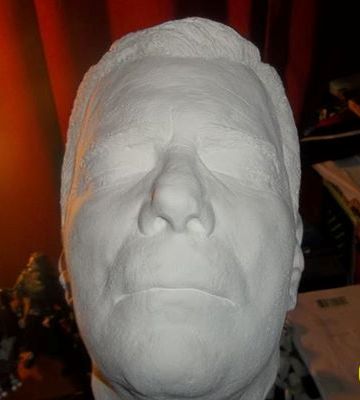 I speak English and French, not Klingon! I drink Labatt's, not Romulan ale! And when someone says to me 'Live long and prosper', I seriously mean it when I say, 'Get a life'. My doctor's name is not McCoy, it's Ginsberg. And tribbles were puppets, not real animals. PUPPETS! And when I speak, I never, ever talk like every. Word. Is. Its. Own. Sentence. I live in California, but I was raised in Montreal. And yes, I've gone where no man has gone before, but I was in Mexico and her father gave me permission! My name is William Shatner, and I am Canadian!"
He said it, not me!

Most obvious to me and my daughter during this panel at DCC was that William Shatner is a happy person, he is enjoying his life, doing what he enjoys!
And yes, he does enjoy talking to and interacting with his public!  He shares tales of his everyday life, and has advise also.  I took away from this a profound example of a honest, hardworking individual that has many stories left to tell us all!
I hope you enjoy the panel as much as we did!  We sat in line for about 3 hours to attend this panel and it was worth every minute!  We met many fans, not just fans of Star Trek's Captain Kirk, we met fans of the man William Shatner!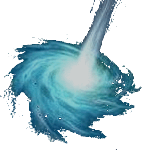 Thanks to Kenn for audio video embedding and digital remastering, and many thanks to you for visiting WormholeRiders News Agency
Please feel free to leave a comment here or if you prefer, click the social media icons below to share this news article. Or as many of our readers and visitors often do, visit WHR on Twitter, WHR on Facebook or visit and chat with me on Twitter by clicking the text links or images avatars in this news story.
I and Team WHR look forward to Seeing You on The Other Side"!
Thank you.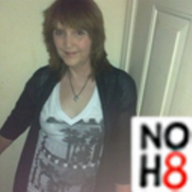 Regards,
HWilson2009 (Holly)