Hello fellow science fiction fans!

In July earlier this year I had the pleasure of attending the London Film and Comic Convention (LFCC). The event was held at the wonderful Earls Court in London, a huge convention facility perfectly selected for one of the largest science fiction fan events in the United Kingdom. As you can see from the view of the concourse below it is a great place!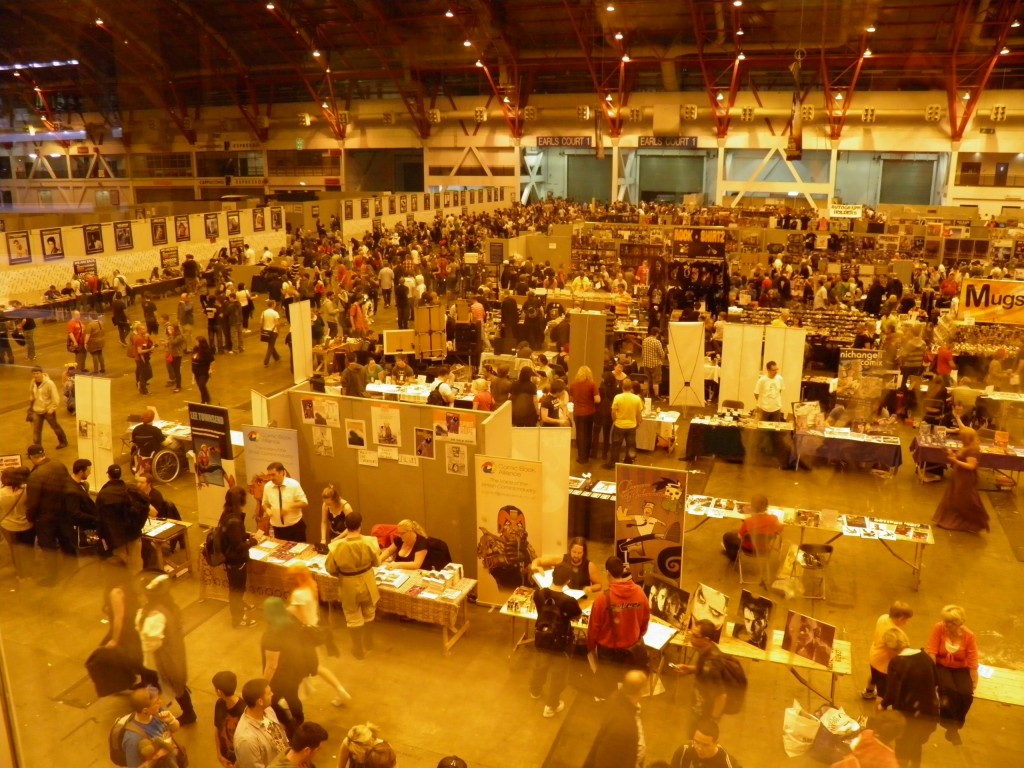 Sunday 10th July was the last of a three day event that started on Friday 8th July. For the first time ever, I had a half hour queue to get to the front doors. There must have been a record attendance this year, as the floor was buzzing, and people were packed in fit to busting.
The atmosphere as usual was exceptional (there's nothing like a convention to bring out the best in people). As usual, I strongly urge those of you who have never attended a convention to take the plunge and actually experience one. If you have the opportunity, Showmaster Events are usually the best managed and organised. The staff are well trained fruitloops (and I mean that in absolutely the nicest way possible).
Usually at these events I try to talk to as many guests as I can encounter. This time I took a different approach, preferring to take photos of as many as I could. The queues were so long that it would have taken all day just to meet a few people.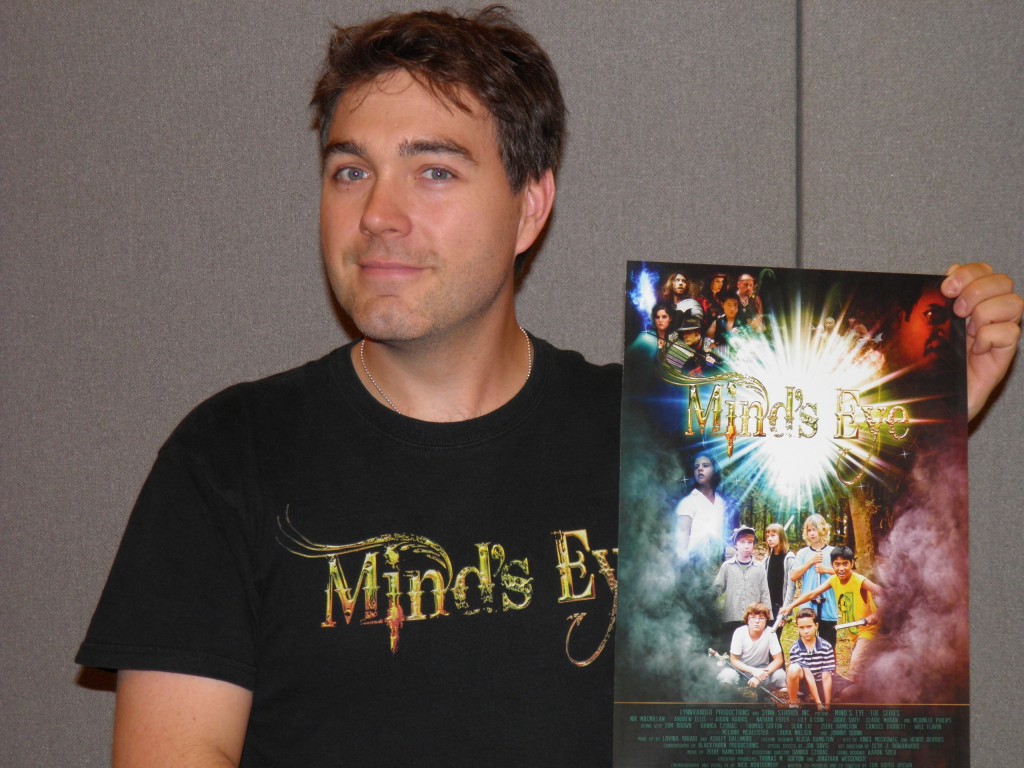 I had the pleasure of managing a brief chat with Thomas Gofton aka LynnVander, producer, writer, actor and graphic designer of the web based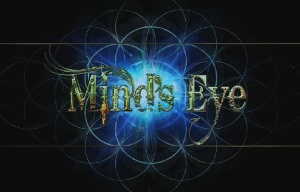 hit series Minds Eye. Thomas very patiently explained the basis of the series and its key characters. Please visit the Minds Eye website at  for a full listing. Great news for the fans of this series, season two has been given the green light and filming starts in September.
Thomas was amused that yet another member of Team WHR had hunted him down, tweeting to his followers and WormholeRiders News Agency he just met "Hunny" (me) at the Minds Eye Series booth! " wow you guys are everywhere". Thomas fondly remembered Karen Ford and ValaBlack (Steph), my fellow Team WHR reporters whom he had the pleasure of meeting at Sci Fi on The Rock and The Calgary Expo Convention.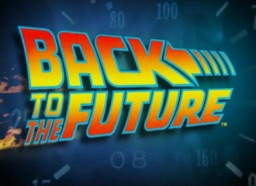 I simply could not visit the convention without having a personal picture taken with Christopher Lloyd (Doc Brown in Back To The Future), if only to annoy my son James, an avid fan of the Back To The Future series. Christopher was very welcoming, and I was taken with just how tall he was in person.
As a long standing Trekkie fan, I also managed to have my photo taken with Brent Spiner perhaps best known as "Data" in Star Trek "Generations"). Brent was a gentleman, and had a most wonderful infectious smile. Make sure to catch him August 29, 2011 in a guest starring appearance in the new series called Alphas on Syfy.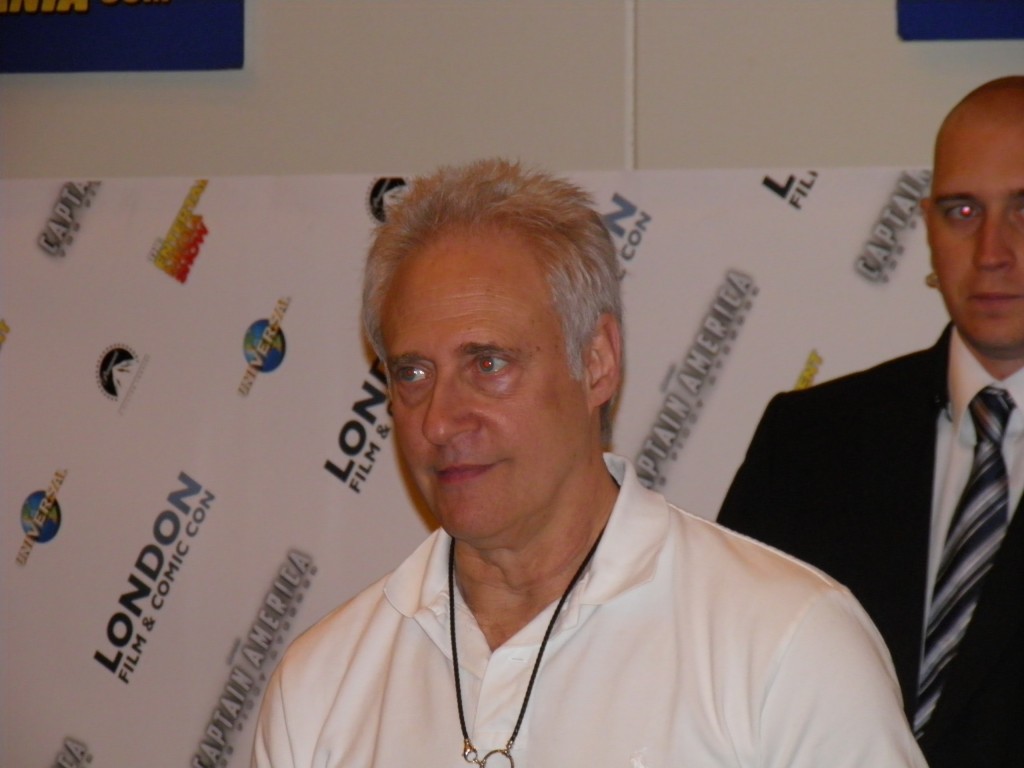 The event was packed with booths from just about every angle of science fiction to comics. A Japanese lifestyle zone, an Anime zone, Yu-Gi-Oh MTV zone, a Nintendo games area. The Back To The Future Delorean was on show, and you could have your picture taken sitting in the car if you wished. The famous DeLorean was one of the most favourite exhibits.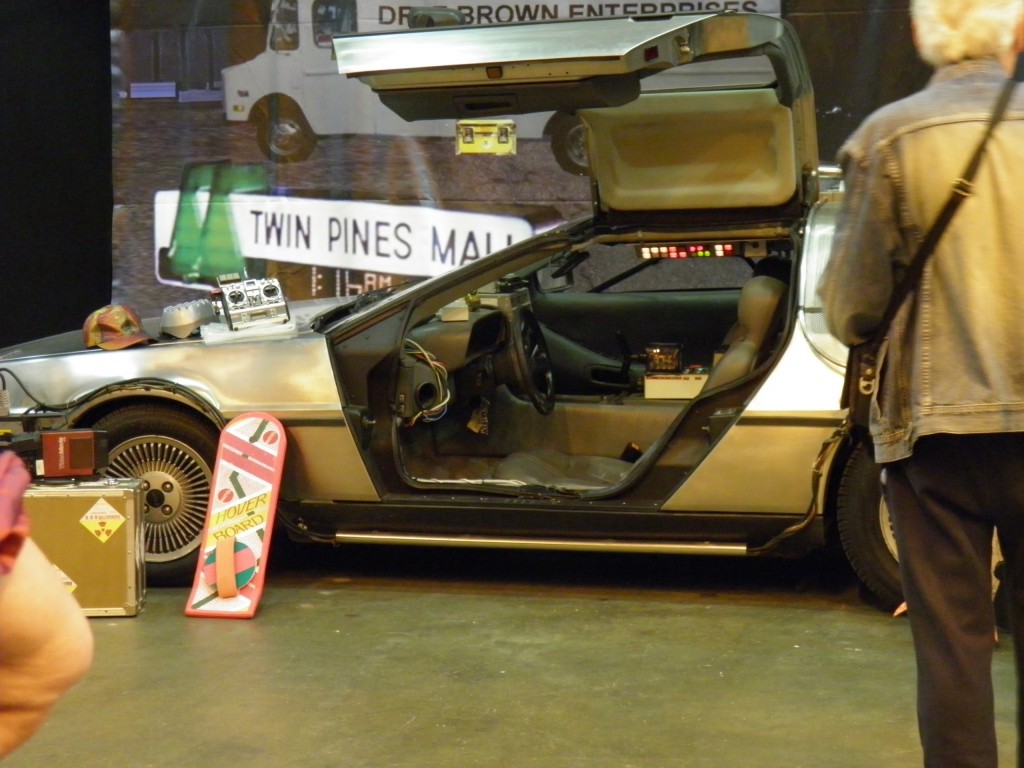 There were booths with Tshirt designs, Jewelery stands, gaming card tables, Memorabilia stalls everywhere for all the top science fiction shows including Dr Who, Torchwood, Star Trek, Star Wars and Supernatural to name but a few.
I even managed to find a few stalls that had pictures of Primeval (a British made science fiction series that I follow closely). It was sadly noticeable that there was not so much call for Stargate memorabilia this time around. It seems that already the series is waning in interest.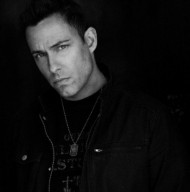 Which is such a shame, although, I truly believe that in time it will take its place alongside such iconic shows as Star Trek.
I took as many photo,s as possible in the morning as I could. I really wanted to get a photo of James Bamford, but the few times I passed his booth, the man just was not there! He must have had a tip off from one of the Team WHR reporters that the "Mad Hunny" was lurking around.xx. 😛 Actually I just missed him as Kenn had tweeted him but he had a huge crowds and was away when I went by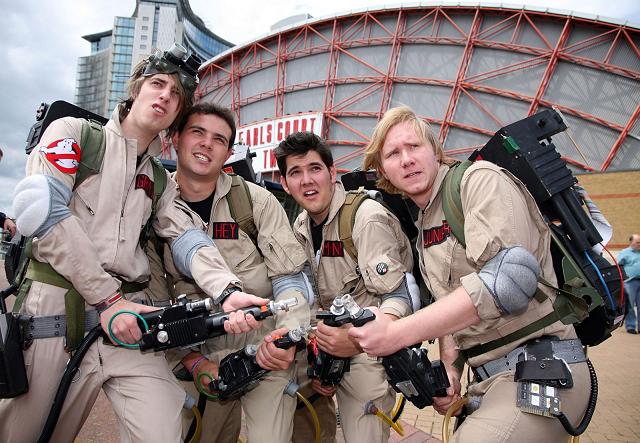 Indeed, I found myself having to catch guests between breaks and photo shoots. Therefore I was not able to catch as many as I could. The afternoon was taken up queuing for Brent Spiner who was popular, and Chris Lloyd who was even more popular, and I ended up having to wait 2 hours in the queue. By the time I had my shoot with Chris Lloyd, it was 4.30pm, and the event wound down at 5pm, therefore most of the guests had retired by this time, and I failed abysmally to capture anymore pictures.


With the event closing up, and booths packing away I decided to wend my weary way home glad that I had managed to attend another Showmasters event. Showmasters "You guys rock". Below are the guests I was able to captured on camera;
Christopher Lambert of "Mortal Combat" (1995), "Highlander", "Fortress" (1995) and "Blood Shot" (2012) .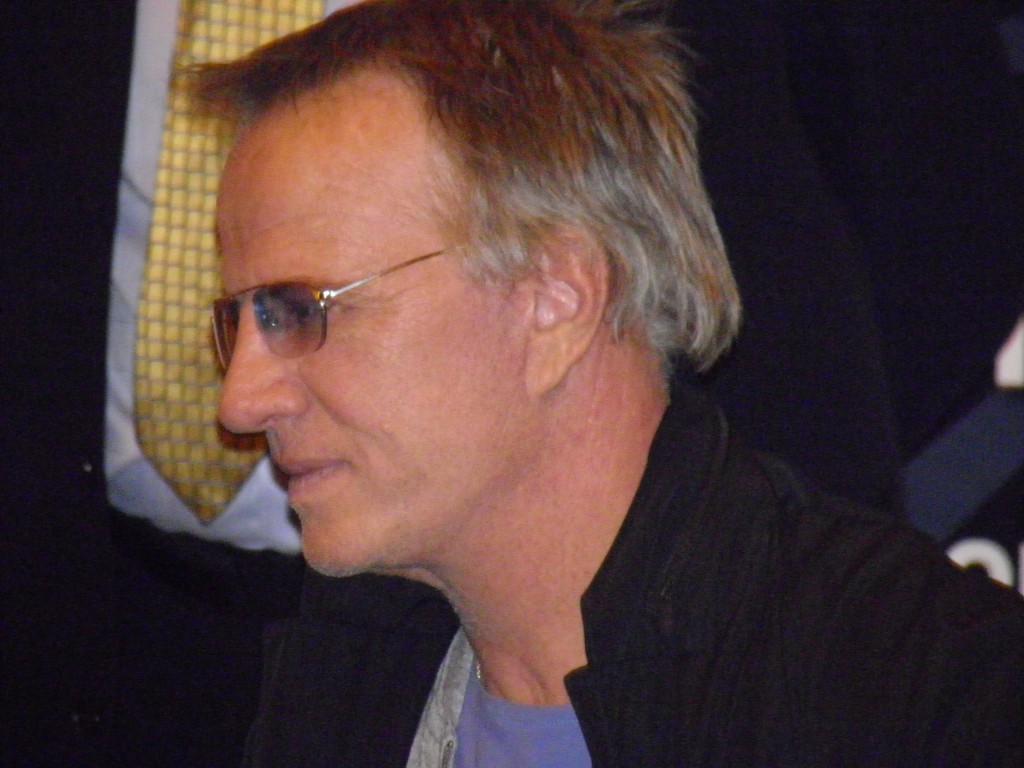 Richard Hatch of "Battlestar Galactica" (both series) .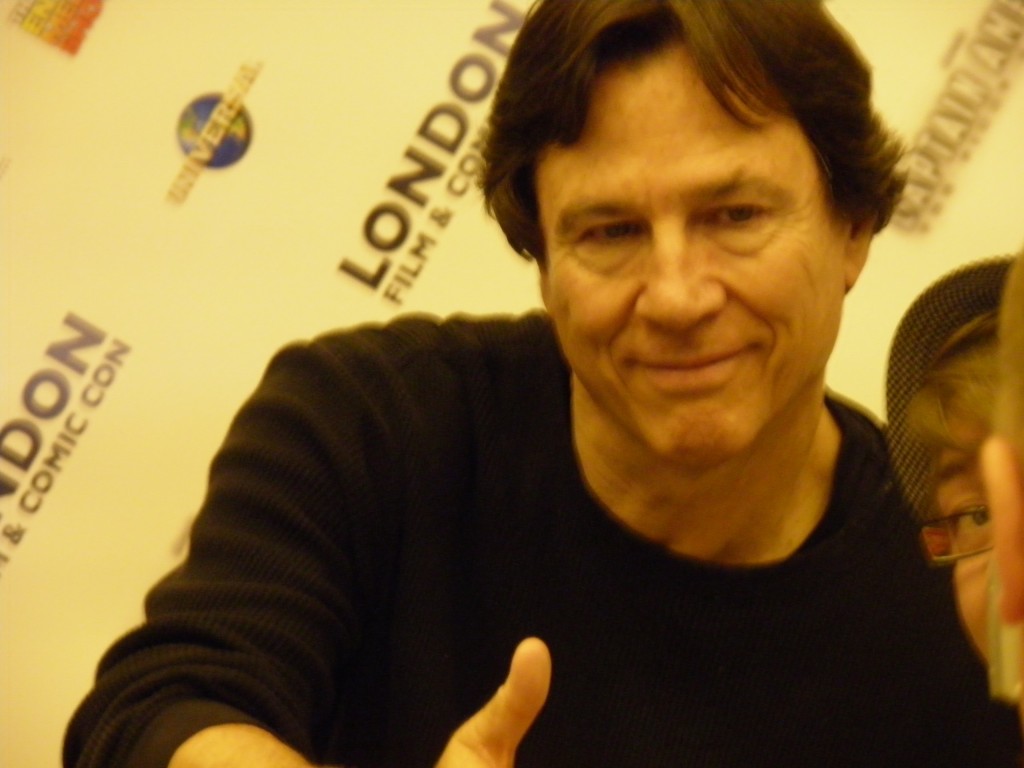 Sandahl Bergman of "Sliders", (1999) "Xanadu" (1980) and "Conan the Barbarian" (1982).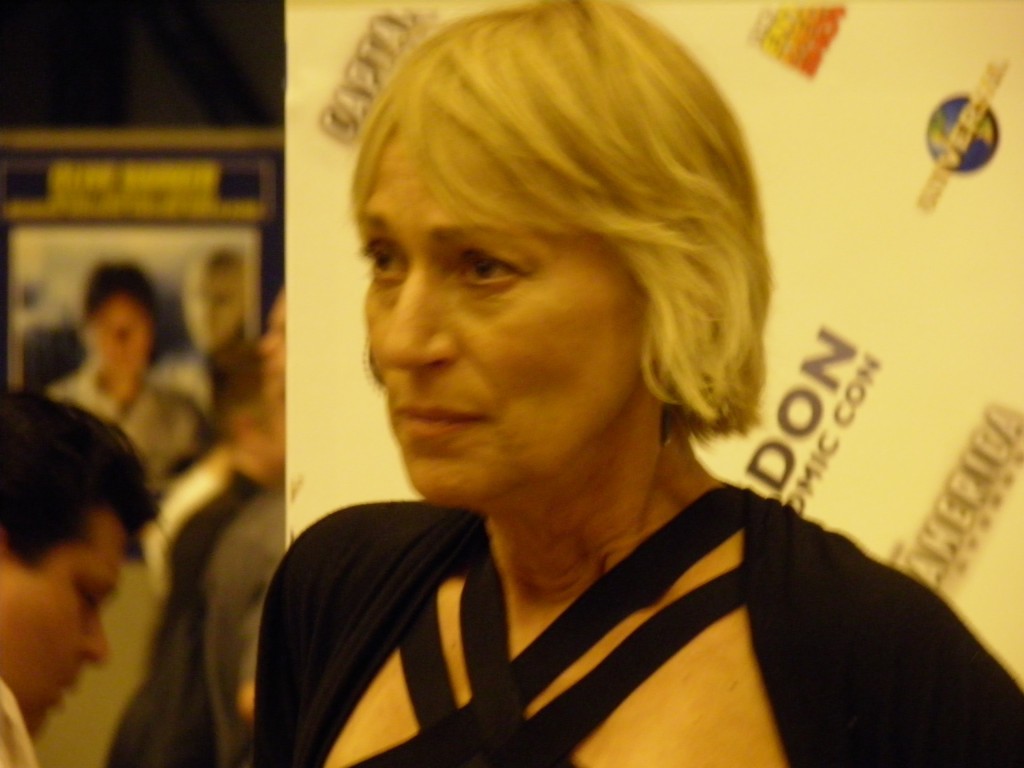 Erin Gray – Colonel Wilma Deering from "Buck Rogers in the 25th Century".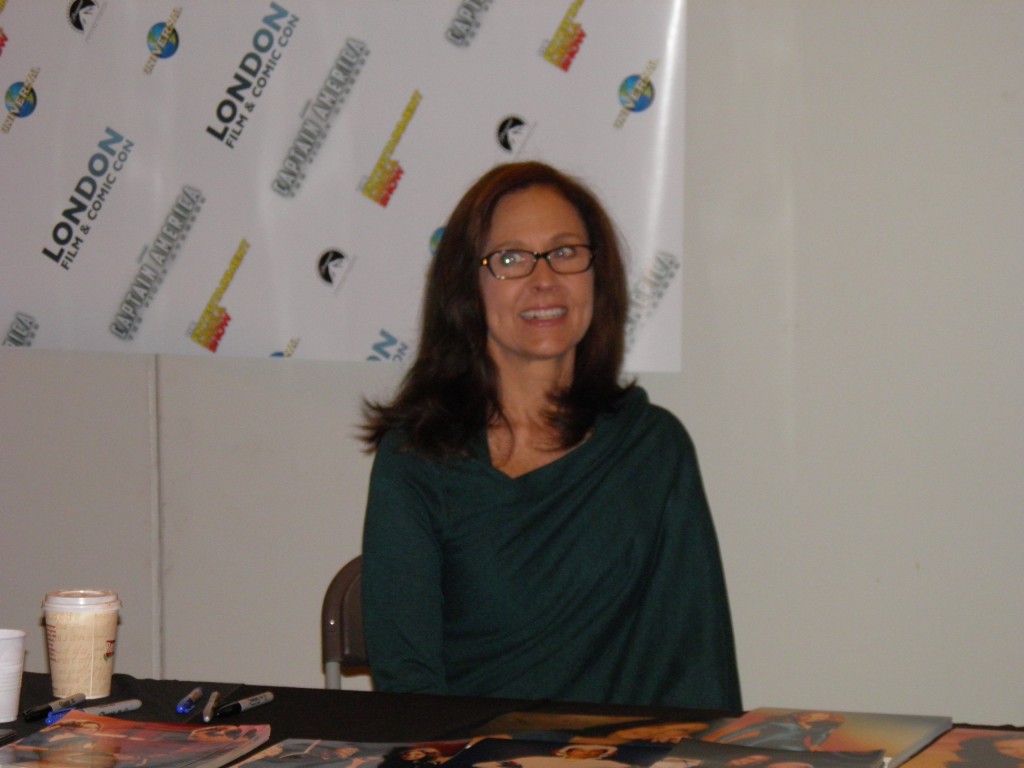 Gil Gerrard – Buck Rogers himself of "Buck Rogers in the 25th Century".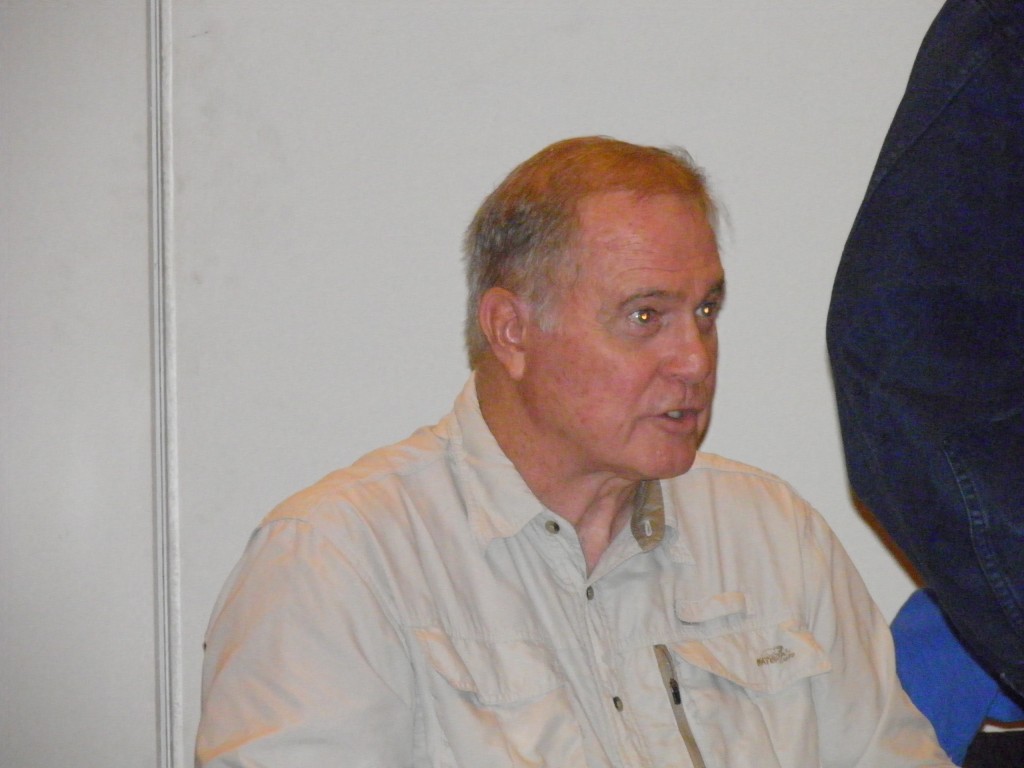 Lisa Marie – Nova from "Planet of the Apes" (2001).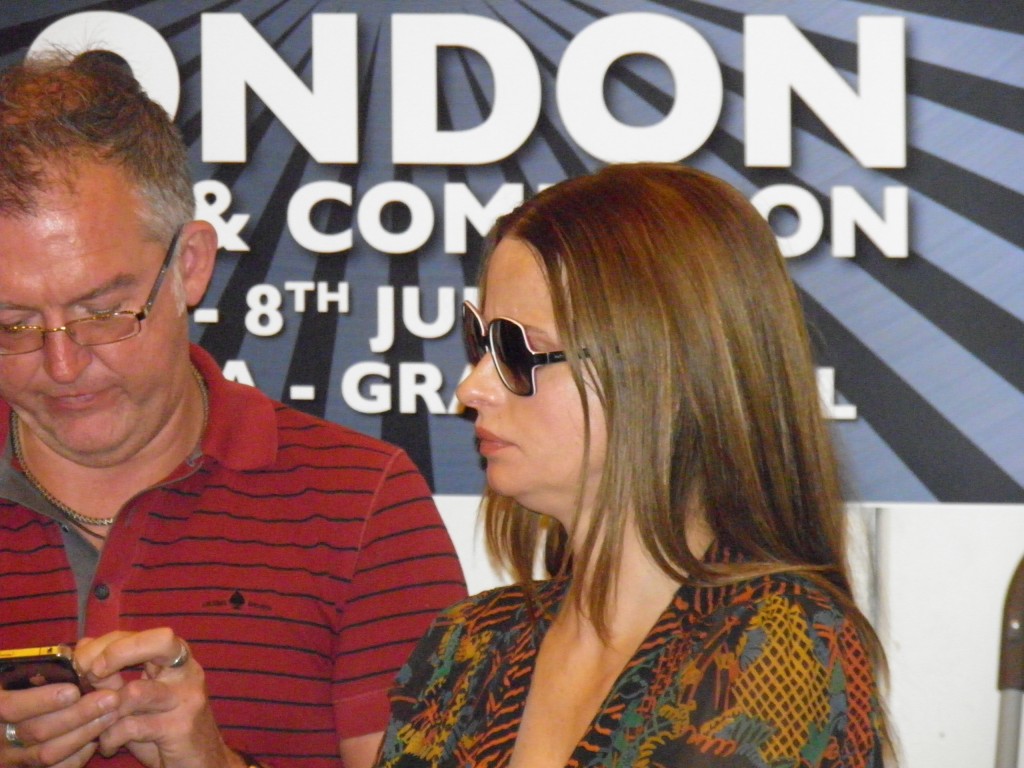 Walter Koenig – Ensign Chekov of Star Trek.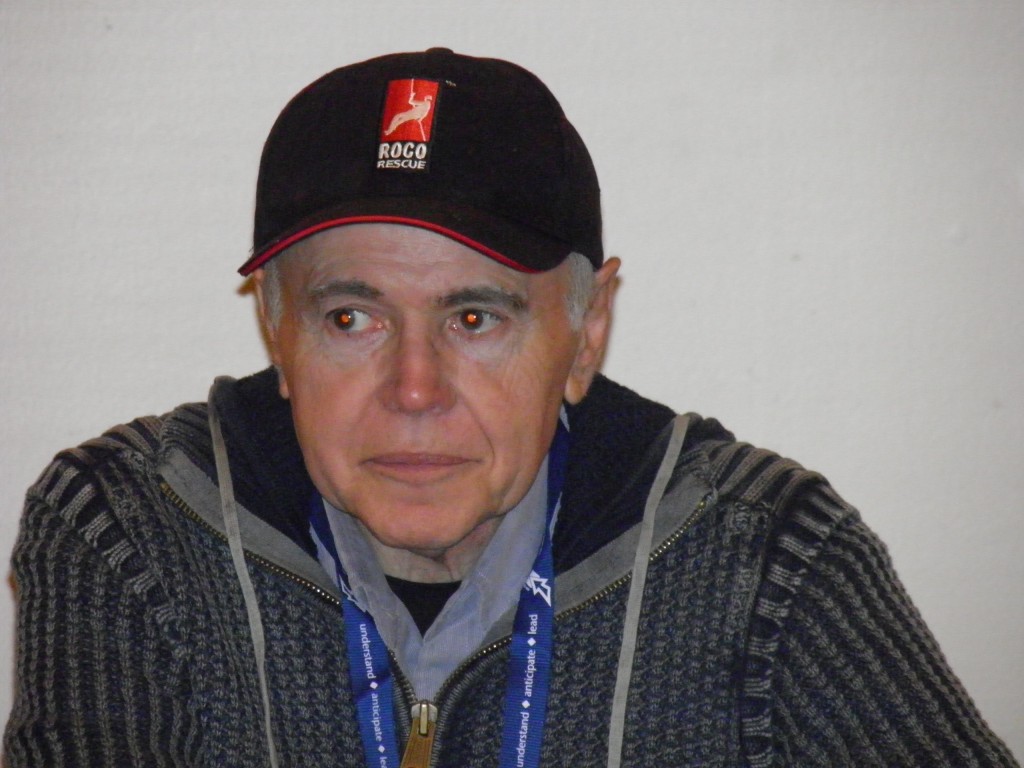 Jeffrey Weissman – George McFly of "Back to the Future" .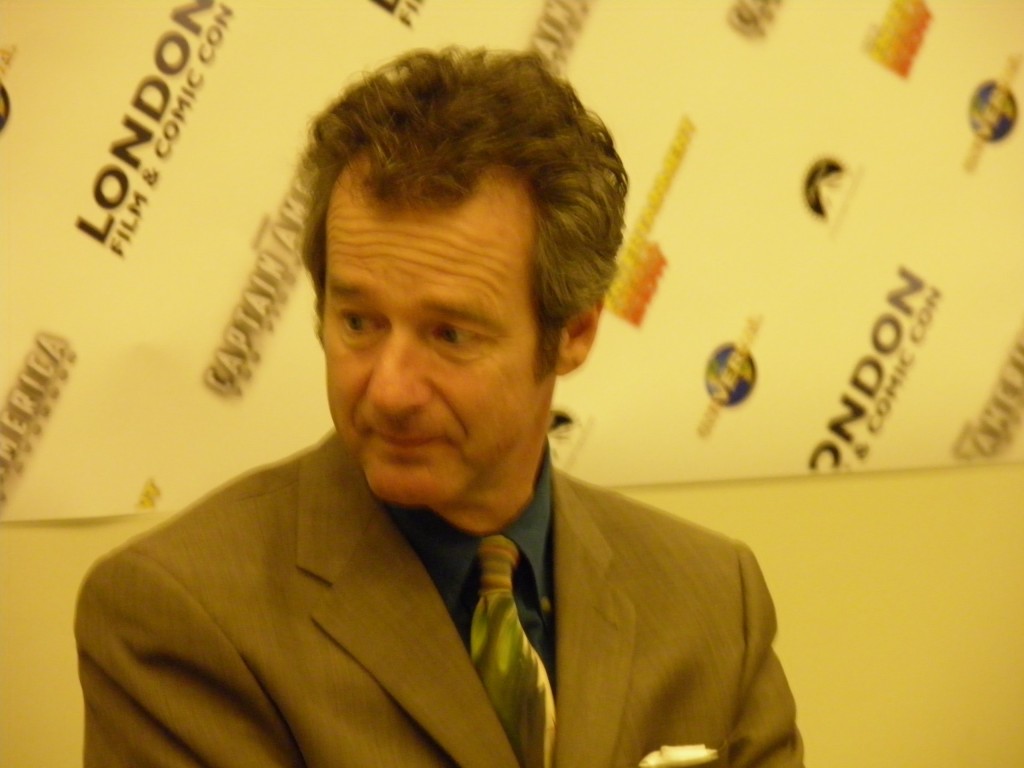 During my time at London Film and Comics Convention I saw many well dressed fans including this chap as Doctor Who actually in the Tardis!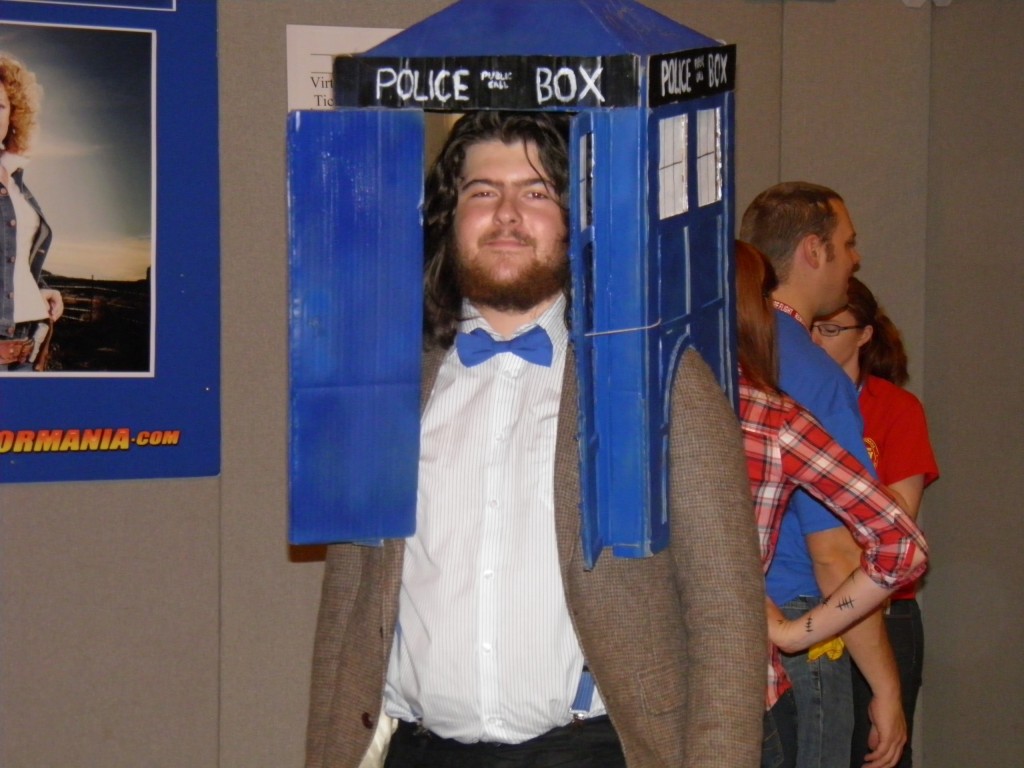 Some of the other super costumes were a Battlestar Galactica original Cylon Centurian and a Jedi Master among the thousands of science fiction fans who attended this year!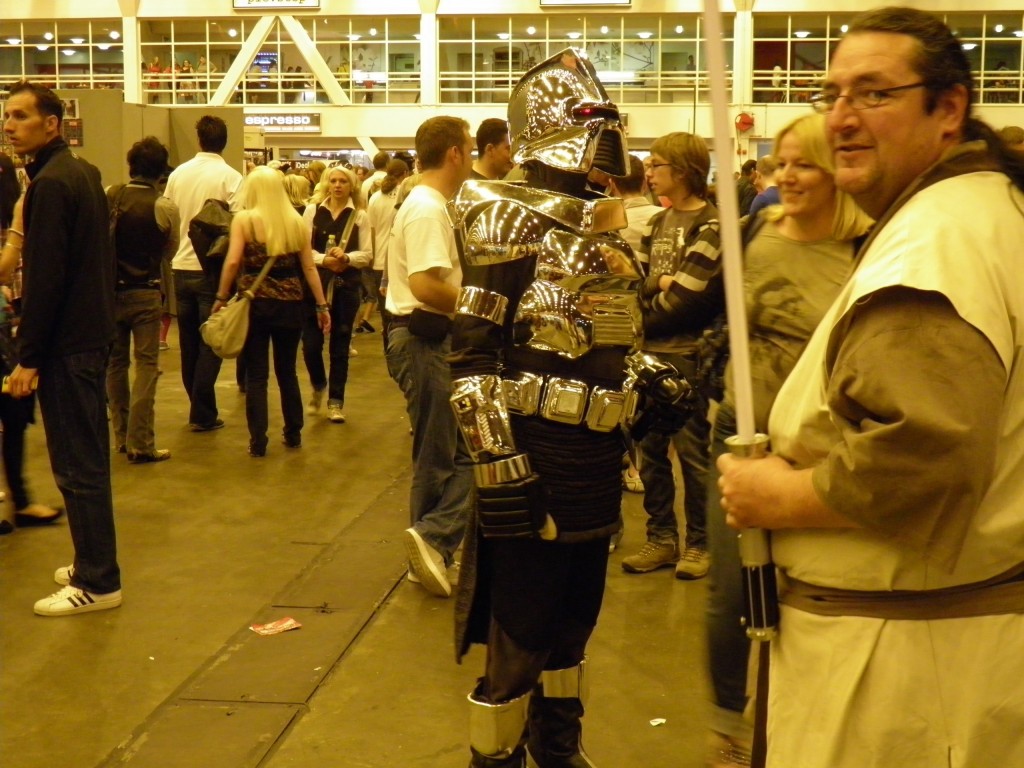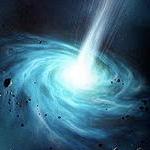 All in all it was a wonderful time. I only iwsh I could have posted sooner, but family issues caused a delay. As always thank you for reading and visiting WormholeRiders News Agency. Please feel free to share this news article by clicking one of the social media icons below.
You may also leave a comment here, or feel free to visit me on Twitter by clicking my avatar or text links below.
Thank you.

Tracy (HonestHunny)