It is SVCC time WormholeRiders!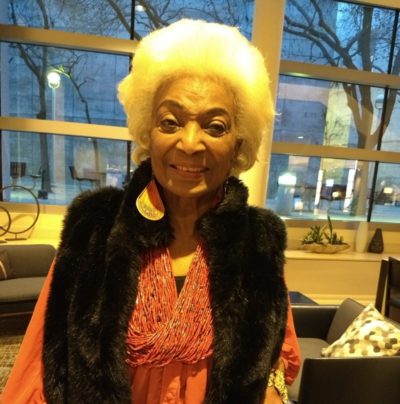 Get ready to geek out geeks! The superb Silicon Valley Comic Con begins in earnest today, Friday April 06, 2018!
We here at TeamWHR became ecstatic when we learned that we were invited to interview one of the timeless legends of science fiction televisions and movies, the ageless awesome actor, Nichelle Nichols!
Best known for her role as Lt. Uruha of Star Trek The Original Series, reprising her role in six Star Trek feature films, Ms. Nichols is without a doubt an angel sent to Earth to bring happiness and delight of all of her admirers.
Approximately twenty-four hours before the SVCC festivities begin at the McEnry Convention Center in San Jose, California, the very heart of Silicon Valley, we sat down with Nichelle Nichols to discuss career as well as her third terrific appearance at Silicon Valley Comic Con courtesy of the fine team at Integrated PR.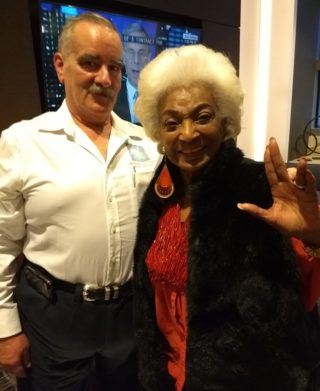 During our time with this titan of entertainment of whom we have great admiration, we were please to learn that Nichelle Nichols will introduce astronaut Dr. Mae Jemison of NASA again this year at SVCC. Those familiar with their personal history know that Dr. Jemison was inspired to become an astronaut when she saw Nichelle in the original series as a young girl. In addition to her work as an astronaut, Jemison went on to guest star in Star Trek The Next Generation and was featured in several Star Trek specials about the long lived franchise!
In 2017 Ms. Nichols was busy working as an actor featured in several projects including 12 to Midnight, the pop culture science fiction hit Sharknado 5: Global Swarming, and (Star Trek) Renegades. As she shared in her interview, Nichelle Nichols loves her work. To that point, Nichelle is busy in 2018 as well with four acting roles including Noah's Room, Mr. Malevolent, Unbelievable!!!!!, White Orchid, and the recently announced Drones, Clones and Pheromones.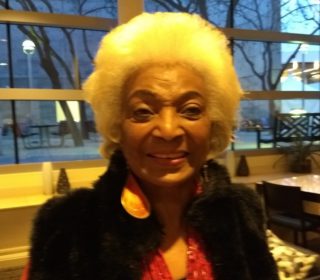 Meeting and chatting with Nichelle Nichols was an honor subsequent to following her amazing acting career for the past five decades when I first saw her in Tarzan in 1966! Since that time, Ms. Nichols has inspired millions of young women and men for her strong characters that have encouraged them to "Go Where No Man or Woman Has Gone Before!"
We thank you Ms. Nichols for being an outstanding role model for over half a century, and for investing time with TeamWHR and WormholeRiders all across our fair planet Earth!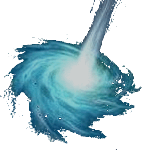 We look forward to sharing more the exciting events about to unfold at Silicon Valley Comic Con 2018! We hope that you will enjoy TeamWHR's coverage of this outstanding science fiction, pop culture science based convention as Lori Glumac and I enjoy our time at this exciting event!
As always, thank you for visiting WormholeRiders News Agency and we look forward to seeing you on The Other Side of the Wormhole on Twitter, or visit and like our WormholeRiders News Agency Facebook company page.
Please feel free to leave a non spam comment here or by visiting TeamWHR or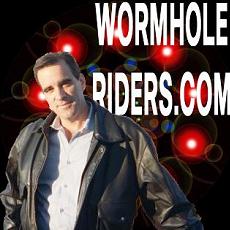 me on Twitter by clicking on the text links or avatars below.
Thank you!
Best Regards,
Kenn of #TeamWHR