Hello fans and friends,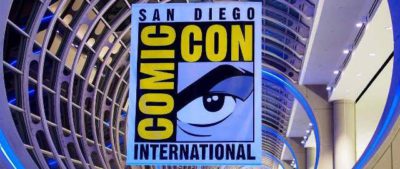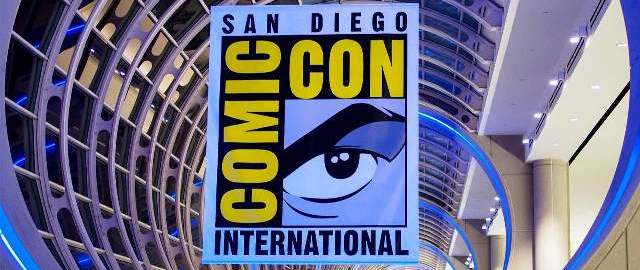 This year at San Diego Comic-Con I had the great pleasure of interviewing the cast and creators of the new The CW show Pandora for WormholeRiders News Agency!
Think about Earth, 200 years into the future and you have lost everything. Not only is Pandora a science fiction show, but in a way a mystery as well. Jax (Priscilla Quintana) must figure out how to live in a world without those she loves, and still fight off intergalactic forces. Easy, right? I mean, if Ripley (Sigourney Weaver) can, Jax can, too. Thus is the plot (well, sort of) of Pandora.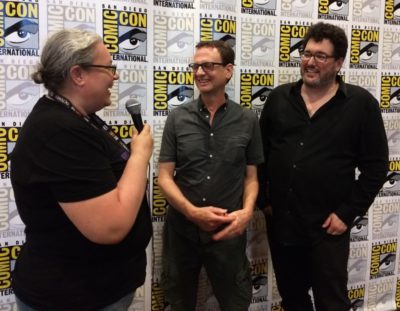 Let's start with Pandora's executive producers Mark A. Altman and Thomas P. Vitale, both veterans in the TV area. I had the pleasure of interviewing Mark before at my very first time at Comic-con back in 2012 for his new series Femme Fatales. I was glad to hear that he did indeed remember us (and follows us as well on twitter).
My first question when I interview is always the hardest…describe Pandora in five words. Mark went slightly over the five word limit, but I forgave him. He said an "exciting space adventure with a family of characters that do cool things". Sounds good to me.
Thomas Vitale always loved sci-fi, supernatural and fantasy shows as reflected in the ones he has worked on, that mega hit Sharknado, Invasion Roswell, The Monkey's Paw. He had said that sci-fi can reflect today's issues and virtually talk about any subject. Mark had brought up the original Star Trek and how they were a family and worked overcome any adversity. He wanted to infuse Pandora with the same kind of values that Star Trek had and was known for. He wanted to bring in a younger audience than is used to watching sci-fi shows, he wanted a bit younger demographic, "not your father's sci-fi show"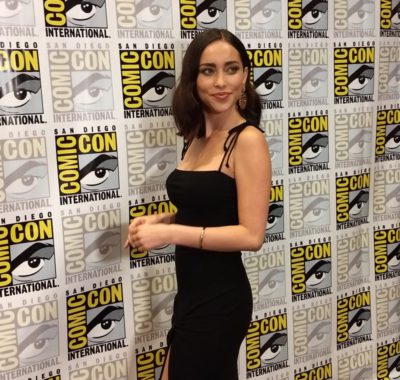 Next up we have the lovely Priscilla Quintana (Jax) who you may have seen in Polaroid.  Pandora Series is Priscilla's first BIG break, a scripted sceries program where she has earned the lead role. That kind of pressure can sure get to any actor seasoned or otherwise.
Priscilla was definitely excited about the new adventure she is about to embark on both on screen and off.
Her own description of who Jax is was great to hear and I look forward to seeing were her character goes as the season progresses.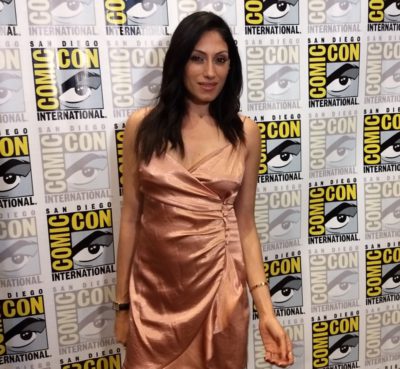 Tehmina Sunny (Regan) was up next and what a gal! Hailing from England, this was her first taste of the madness of Comic-con and boy oh boy was she excited.
When asked to use the five words to describe the series she used diverse and eclectic, words that I wouldn't think of using to describe a show like that, but glad she did.
As a science fiction fan her whole life, she said that why she loved it so much is that it has a fantasy element to it. She loved meeting people at her first con and all sharing in the love of TV and movies. I can definitely relate.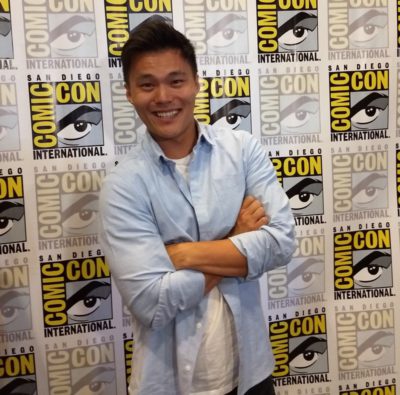 John Harlan Kim (Greg Li) hails from down under and has a bit of sci-fi under his belt. He being a part of The Librarians (Ezekiel Jones), gave him a bit of an advantage in the genre. He was also part of the mega hit in Australia called The Neighbours (think of an Aussie version of Friends and EastEnders combined).
John mentions the future and where we are heading, what society will basically look like in two centuries and why this show is so important.
One of the many great things about conventions like Comic-con is all the other actors that are around from various shows. John mentioned some "mates" that he was going to annoy from a fellow CW show called Legacies (Kaylee Bryant) and from AMC's Nos4a2 (Ashleigh Cummings). So if you hear of a crazed fan, it was probably him.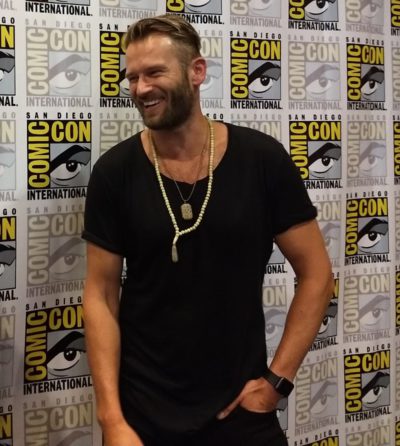 My final interview of the actors was Noah Huntley (Donovan Osborn) a tall, rugged, tough guy. I think his five words were arguably the best "sexy fun space adventure in space", okay so he had six, and he's forgiven. Born in England and raised in Finland, his love of sci-fi started at a very young age. He pretty much depleted his library's sci-fi section when he just barely a teen, impressive. The reoccurring theme in all of the answers was possibility, what are the infinite possibilities in a space adventure?
How science fiction can be science fact. Being a voracious lover of all things sci-fi, Noah gave me his list of his top four or five favorites. Dune, sci-fi writer Dan Simmons Hyperion series, The Martian by Andy Weir and Altered Carbon by Richard K Morgan as well as the series. He favored the book over the series, but loves both. He described his character as a former war hero who is now addicted (during the war) to a synthetic drug that is like "steroids meets crystal meth" and it makes you fearless. Good to know. Keeping his humanity but yet fighting for what he believes in is the fine line Noah's character will have to play out during the season. It will be interesting to see how he balances that considering the kind of drug Donovan will have coursing through his veins.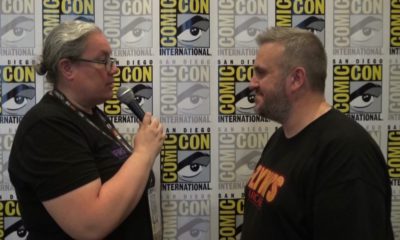 Last, but certainly not least (and in my opinion the most important one of all) is the director of the pilot Steve Hughes a hardcore film geek (I can totally relate). Humanistic real stories are what draws people into the genre as Steve had said.
As a director, sci-fi is the biggest challenge technically speaking, drama and comedy don't have the same attention to details that sci-fi does. Keep an eye on the scene he mentions that was his favorite from the pilot, seven pages is a long scene, but crucial in establishing the family of characters.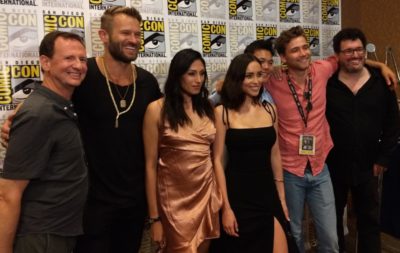 Wishing his kids were with him, he was very excited to be able to buy items for his kids to enjoy and maybe next year they'll be with him.
Every year I always have a great time interviewing cast and show runners of upcoming or current TV series.
It is my pleasure to give to the fans an inside look or peak at insights to their favorite characters. I want to thank the cast, director and producers of Pandora for giving me a great interview opportunity. Cheers to your first season and stay tuned for more to come.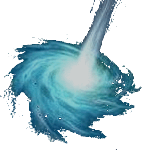 Thank you for visiting WormholeRiders News Agency. And thanks to Kenn for video embedding and additional images for my report and to Sallie Schoneboom for arranging the Press Room interview. I will be back in the near future with my next interview with the cast and creators of the new hit series Pandora on The CW Network, followed with more on my ongoing awesome adventures at San Diego Comic Con 2019!

Please feel free to leave a comment here or If you prefer, you may also click the social media icons below to share this news article or as many of our readers and visitors often do, visit the WHR on Facebook or me on Twitter by clicking the links or images avatars in this news story.
See You on The Other Side!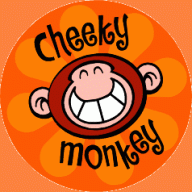 Until next time,
Regards,