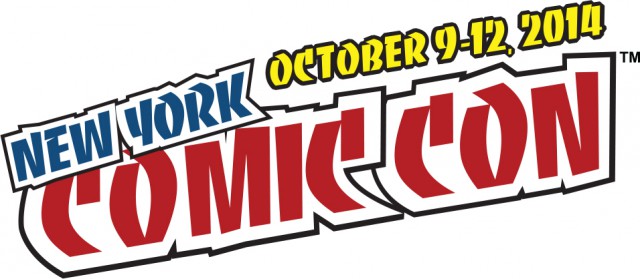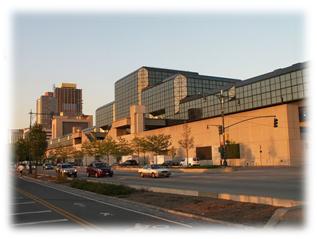 Fall is in the air, can you smell it? No? Well how about the aroma of an oncoming convention? With fall in the air, it IS the season for New York Comic Con, and it is closer than right around the corner – we have rounded the corner and into the home stretch!
Starting this Thursday, October 9, 2014 is the 9th annual New York Comic Con (NYCC), at the Jacob Javits Center in Manhattan.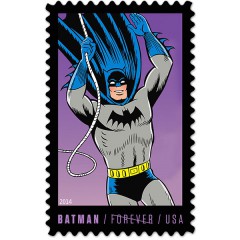 This year is a special year, it is the 75th anniversary of the Dark Knight himself, Batman. Ahead of NYCC, the USPS has unveiled a special anniversary Batman (forever) stamp, immortalizing the enigmatic hero. There will be a trio of "Bat-themed super-panels" over the 4 days of the convention, with the first being a panel on Thursday evening (from 6:45pm to 7:45pm at the Main Stage) with the one and only Batman, Adam West. To quote NYCC's panel description, "Warner Bros. Home Entertainment puts Adam West center-stage for a 'Bat-tastic' look at 'Batman: The Complete TV Series'." How much more exciting can this be –the COMPLETE TV series to be released November 11, 2014!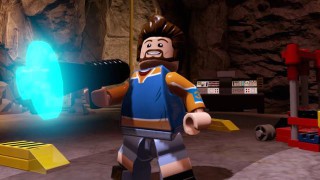 The next in the Bat-tastic trio of panels is the LEGO Batman 3: Beyond Gotham panel on Saturday (from 12pm to 1pm at the Main Stage). This is a highly anticipated venture, it is a revolutionary multi-platform game from Warner Bros. Interactive Entertainment and TT Games. It is "Beyond Gotham" since the game puts Batman and other DC heroes battle villains from across the universe in skirmishes, scuffles, and conflicts across various Lantern Worlds. Participating in the panel will be actors Kevin Smith and Troy Baker, as well as game directors and other guests.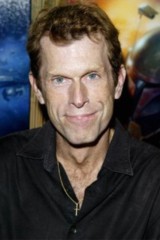 And the coup-de-gras of the triumvirate of the Bat-Tastic panels is the look back over the past 75 years at the Dark Knight, at the DC Entertainment – Batman 75th Anniversary panel (also Saturday, from 2pm to 3pm at the Empire Stage). Listen to the voice of the animated Batman, Kevin Conroy, and a host of other panelists as they look back at one the most widely recognized of the DC Superheroes. There will be discussions on his appearances in print, on the big AND small screens, and of course in the gaming industry as well. This panel promises a trip down memory lane with a look to the future too, I'm hoping for a tomorrow that forever has a Batman looking out for me.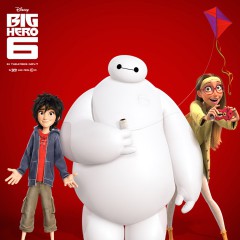 The lineup for Thursday also includes a look at two of Disney's new and highly anticipated films, Big Hero 6 and Tomorrowland. This panel will be presented on the Main Stage from 1pm to 2:30pm and will feature directors and producers from each film. And aside from Adam West's panel on Thursday, the one panel that I am looking forward to catching will be the Lord of the Rings: The Music of Middle-Earth panel, running from 4pm to 4:45pm. This panel will feature Academy Award winning composer Howard Shore and author Doug Adams, as they discuss the intricacies of the music and the pairing of the music the stories. An interesting panel this should be, ahead of the highly anticipated Lord of the Rings Trilogy in Concert at The Lincoln Center in April of 2015.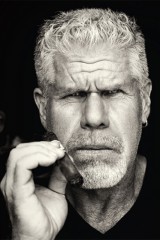 Friday will prove to be as jam packed and busy as Saturday it seems, so let's just touch upon the prospective highlights. Starting in the area of print, actor Ron Perlman discusses his recently released memoir, Easy Street (The Hard Way). Having taken an unconventional path to his success, Ron has shown that perseverance and determination WILL get you to where you want to go. There is also mention of him signing his book as well at the panel.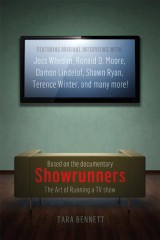 Staying in the realm of books, a good friend to WormholeRiders, Tara Bennett and a few friends – showrunners John Rogers and Janet Tamaro, along with Showrunners movie director Des Doyle, will be signing the companion book at the Titan Entertainment Booth (#2142) from 4:30pm to 5:30pm. There will also be a sneak peak showing of the film Showrunners at the IFC Theater at 6pm on Saturday; followed by a Q&A session as well. And speaking briefly about John Rogers, his show (which airs on TNT) The Librarians will be having a panel on Friday as well at 12:30pm with the starts of the show.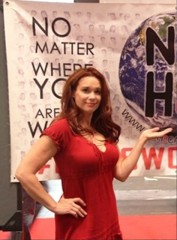 As Friday continues, another must see is the End Bullying! Responding to Cruelty in Our Culture panel from 5pm to 5:45pm. Like last year, this panel will feature speakers Ashley Eckstein, Chase Masterson, Carrie Goldman, and Alice Cahn – just to name a few. They made a splash last year in San Diego, they closed 2013's NYCC in style, and they are back again this year to continue discussing their mission and goals for making this a fun, playful, and compassionate convention and planet. The panel will be outlining tactics and strategies for turning confrontations and challenges into personal strengths and might, to be the bigger and better individual.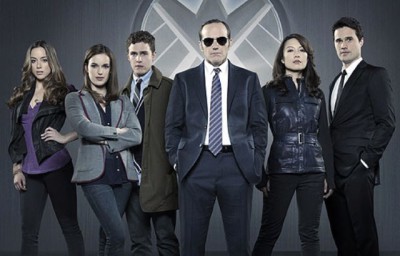 To close out Friday, there are two BIG panels planned – the first is scheduled to begin at 5:45pm at the Main Stage…join Marvel's Jeph Loeb for a "never-been-seen, see-it-before-anyone" presentation of a new episode of Marvel's Agents of S.H.I.E.L.D. This is a panel NOT to miss, it is ALWAYS fun, and who doesn't want to see more of S.H.I.E.L.D.? Upon the conclusion of the S.H.I.E.L.D. panel, scurry over to the Empire stage for Warner Bros. Home Entertainment's presentation of exclusive footage from their "sure to be next hit" Justice League: Throne of Atlantis. Due out in early 2015, Throne of Atlantis' panel will feature James Tucker (producer), Heath Corson (screenwriter), Phil Bourassa (character designer), the incomparable, eight-time Emmy winning dialogue director, Ms. Andrea Romano – we will definitely be closing out our Friday evening with here!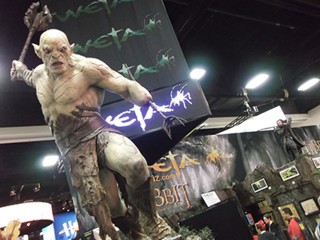 Saturday is shaping up to be a showcase day, with the likes of WETA, Patrick Stewart, the aforementioned LEGO Batman, a DC 75th Anniversary presentation, THE WALKING DEAD, Daredevil, a preview of Constantine, and a presentation of KÀ by Cirque du Soleil leading into the NYCC "Eastern Championships of Cosplay".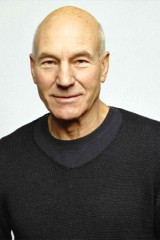 From WETA's Workshop to NYCC come conceptual artists Paul Tobin and Nick Keller. Beginning at 11am, listen as they share their experiences and associations as they created images and illustrations for such films as The Hobbit Trilogy, The Chronicles of Narnia, and District 9 – just to name a few – their résumés are quite significant and extensive! As you head into your afternoon at NYCC on Saturday, do NOT miss an hour with Sir Patrick Stewart. An hour of listening to Patrick Stewart chat about his career, both stage and screen, from Jean-Luc Picard to Charles Xavier, and from A Christmas Carol to Moby Dick, become enchanted with a master as he answers questions from the crowd and talks about behind the scenes action.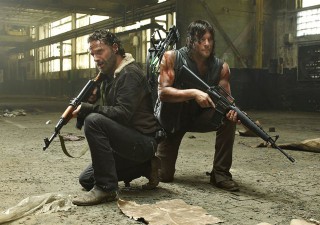 Saturday afternoon continues with a marquee panel – The Walking Dead. Beginning at 3:30pm, join most of the cast and the producers as they parley and chat about the show, themselves, behind the scenes exploits, and possible futures and directions for the show. There will also be the quintessential never before seen tease of the new season too! From one show that is will have its highly anticipated debut on Sunday to another of great expectation is the panel to showcase the new Netflix series to premier in 2015, Daredevil. Marvel's Jeph Loeb will be on hand again to discuss this new-for-the-small-screen product, as well as the showrunner, Steve DeKnight. And it sounds as if there will be a Q&A session too.
Speaking of hotly anticipated debuts, NBC will premiere a Warner Bros. Television/Bonanza Productions Inc. show that goes by the name of Constantine. Starting at 7pm, attendees will be treated to a viewing of the FULL pilot episode, followed by a Q&A session with show stars Matt Ryan and Angelica Celaya, as well as executive producer David Goyer (most recently known for the STARZ hit DaVinci's Demons and the screenplay for Man of Steel and Batman vs. Superman).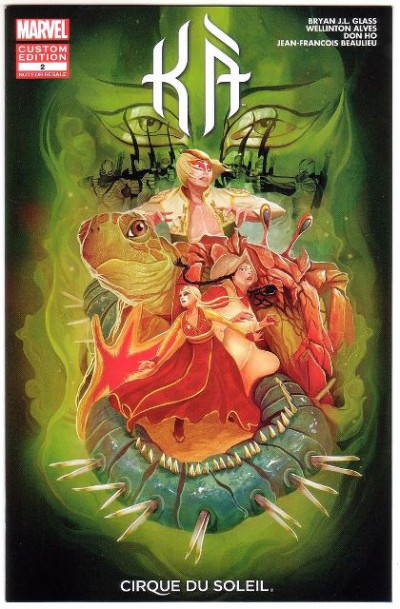 Closing out Saturday at NYCC 2014 will be a spectacle of immense proportion – KÀ by Cirque du Soleil! Parlayed into the celebration of the release of its THIRD custom Marvel comic book. Though only a half hour display of the splendor that is Cirque du Soleil, there will be a Q&A session with the KÀ cast members afterward. And what better a lead in to the East Coast's largest and most prestigious costume contest – the Eastern Championships of Cosplay. This contest is making its debut at NYCC, and is the first stop in the "Quest for the Crown", a new GLOBAL cosplay competition circuit. Starting at 7:30pm with Cirque du Soleil, and continuing until 10pm with the Cosplay Championship, come and see the splendor that is the essence of NYCC!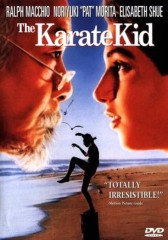 At the end of the event already?? Yep, it's the Sunday forecast, and there is no slowing up! The Following is back for its third year with a panel beginning at 11am, however that puts it in direct competition with the panel for the 30th Anniversary of The Karate Kid – also beginning at 11am and featuring an all-star lineup that includes Ralph Macchio, Martin Kove, and Billy Zabka. There is an interesting panel at 12:15pm being put on by Cartoon Network called "Cartoon Network Presents: CN Anything" and it is billed as a super panel where anyone can show up and anything can happen! Creators, talent, unannounced special guests, and never-before seen content, oh my!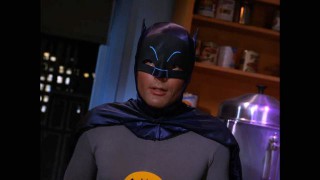 And what would the 75th Anniversary of Batman be without a related panel to close the convention? "Before there was Batman, there was Gotham…" a panel with a special video presentation and a Q&A session with stars and producers; stop by the Main Stage beginning at 1:15pm for this exciting panel. And finally, nothing like a scheduling conflict to end the day, the weekend, the convention…a Sleepy Hollow Q&A panel with executive producers Len Wiseman and Mark Goffman and principle actors Orlando Jones and Lyndie Greenwood beginning at 3pm on the Main Stage, or does one go to the Forever panel featuring a video presentation of one of this fall's hottest TV shows with a Q&A session comprised of its stars and producers? The Forever panel is being offered at the Empire Stage beginning at 3:15pm…what to do, choices!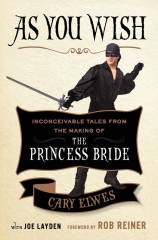 And as you wish, the convention comes to a close with celebrated actor Cary Elwes from The Princess Bride as he discusses his new book, AS YOU WISH: Inconceivable Tales from the Making of The Princess Bride. The discourse should prove to be highly entertaining, especially since there will be clips from the movie and Mr. Elwes will be front and center to explain never-before-told tales in the making of this film. And if that wasn't enough for a 5:15pm time slot, the NYCC staff is hosting a Q&A panel to hear from the fans – what they did right, what could be improved; they want to hear from you, from us, the fans of NYCC in an effort to maintain and improve the show for 2015.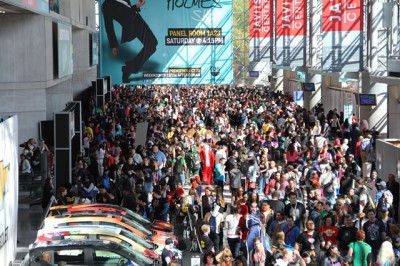 So, in (more than) a nutshell, I hope I hit the highlights for you as we go into this NYCC 2014, beginning on Thursday. I hope I hit the highlights, but for many, I may have merely just scratched the surface – despite not being associated with Comic Con International in San Diego, there is seems to be an air of comparison. For me, NYCC is about the comics, the current entertainment of the fall, the artists. Its attendance continues to grow, at last count last year there were 133,000 in attendance, MORE than SDCC.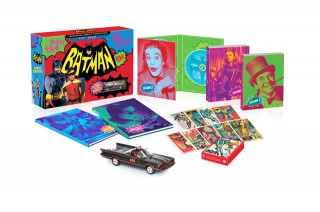 Speaking of artists, I failed to even mention the rows upon rows of artists in Artists Alley, a wing of the Javits Center used and dedicated to the sole use for the artists of NYCC. And as in the past, there is a family track over the four days as well, and the highlight for many is the Children's' Costume Contest on Sunday afternoon. So, come one, come all for a weekend of pure, unadulterated comic book fandom and all that it encompasses and includes, this will be one for the ages!
Before I head off to NYCC though, I want to thank you for taking the time to stop here at Convention Corners at Wormhole Riders News Agency, and to Kenn for the final staging and editing of this installment! Keep reading and wanting for more, and you never know, you may just get more!
Please feel free to leave a comment here, click an icon below to share this article, or you can chat and follow me on twitter, simply click on my avatar.
Thank you!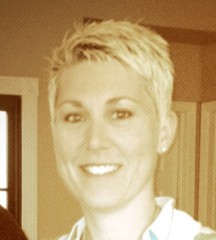 Karina (@FidgetTBC)