Hello San Diego Comic-con'ers!
I am back with another fabulous report WormholeRiders (WHR) saved until after my SDCC Wrap Up!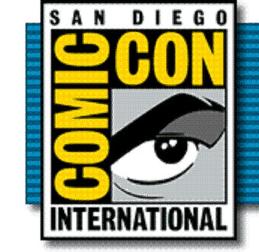 With the new show Gotham on TV right now, I couldn't help but think how lucky I was to be a part of the original Batman press room this year. The one that started it all on TV and the subsequent movies that came after it. This year I had the incredible pleasure of being able to sit in on the ultimate DVD release preview.
The Batman:'66 The Series, with Adam West, Burt Ward and the purr-fect Julie Newmar (see what I did there?!) coming out 11/11/14. Easy to remember right? That's why they did it…see always way ahead of its time. There is so much cool stuff included in the new Box Set that any true lover of the original series will go batty (see I did it again) for it.
To say that I was honored to be a part of that is an understatement. How often can you say that you were in a room with such entertainment legends?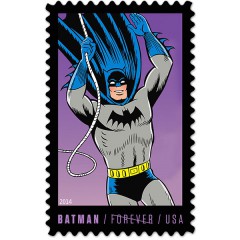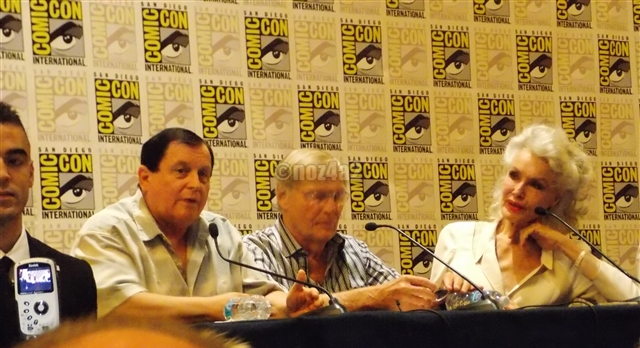 Of course all of them are older, and not quite as agile as they used to be, but their minds are still sharp as ever, especially Adam West who answered with snarky comment after snarky comment. It was fun to be able to hear about the new digitally restored version of the series with colors so crisp they practically jump off the screen. It was also a lot of fun hearing about the adventures that went on behind the scenes.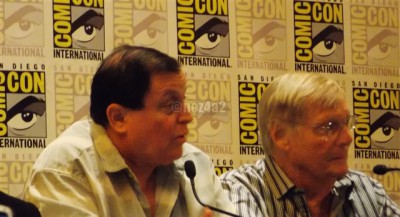 Burt Ward (Dick Grayson/Robin) was the one that did most of the talking for the trio, with the two others adding a tidbit here and there. It was often mentioned how much tongue and cheek some of the lines were, the innuendos that were cleverly written into each episode.
I remember watching the series in re-runs as a kid, so most of the innuendo was lost on me. I bet if I watched it now, I would snicker and giggle at what Burt was talking about. He did mention the one great thing about the show is that it was universal, kids of all ages could enjoy it and that especially in the high school and college kid age of that era, were some of the biggest fans.

One reporter asked about the costumes back then and what it was like wearing them. Burt had said that he called his tights the "Python pants because they used to strangle me to death", which of course got a huge laugh from all of us. Under those hot lights with all the make-up and the sweating, it got to be unbearable at times. He also said that when Burt looked at Adam in his Batman mask, he said he looked cross-eyed, and I have to agree with him.

The one thing I really love is that Burt had mentioned that throughout the run of the series, there was always a lesson to be learned, whether it be social or otherwise. Burt had mentioned that Batman would say "Robin, we don't litter" or "Fasten your seat belt" when they got in the Batmobile.
The show gave a positive message to hundreds of thousands of people and that made Burt (and I am sure the rest of the cast and crew) very happy. "We gave them a positive outlook with a world that's becoming increasingly dangerous every single day…our show will bring humor, light, imagination and positive things…" It was very inspiring to hear him say that.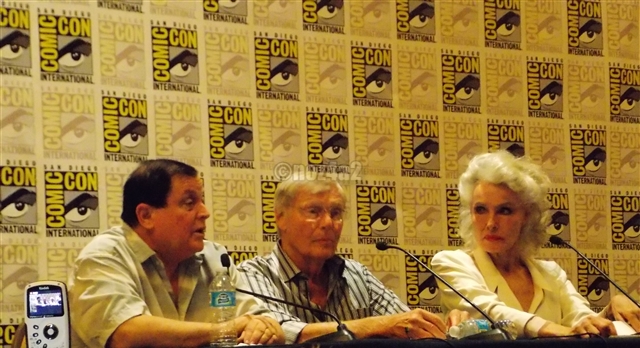 Julie Newmar still looks great for a gal in her 80's. She talked about how it was fun to be on the set with all men, because back in those day women were scarcely seen on crews of TV shows except maybe the wardrobe department.
Of course who could forget that Catwoman outfit that hugged ever curve of her body. It was of no surprise that Julie was a ballet dancer by trade, so it made it especially easy for her to be a cat or cat like. She talked about being a little girl and gong to Griffith Park to ride the carousel and once in a while she would "grab the brass ring".
She used that as a way to explain how sometimes a character is an absolute perfect fit ad how much of a blessing it was to play this character and that she most definitely grabbed the metaphoric brass ring when it came to being cast at Catwoman in Batman. I know that she will always be remembered as that iconic character, but also for her stunning beauty back them, she was the very definition of a bombshell.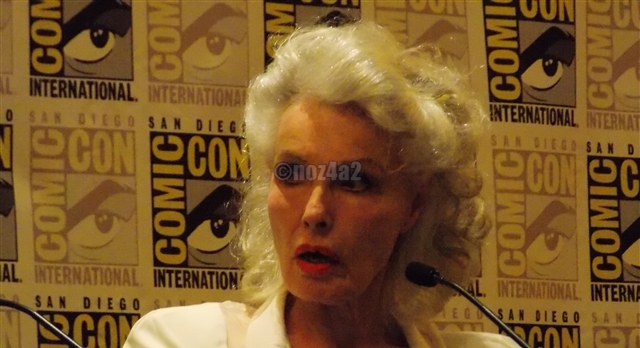 The fact that the generation of fans that watched the show can now get their children to watch the show and enjoy it as much as they did as kids. That is one true test of how enduring a show can be is if it not only resonates with the generation that watched it, but that a whole new generation can watch and enjoy it, too. I know that the costumes are cheesy and the special effects are minimal at best, but that's what made the show loveable, especially now. That is what makes it a cult favorite, what will always have people quoting Robin's "Holy" lines over and over.
A reported asked if they knew the global impact that the show had and Adam West had said that he was in a hotel in Hong Kong and heard Batman speaking in Chinese, he had an intimation that this thing was global. He had said that Batman is number one and I Love Lucy is number 2 in China…that must be mindboggling to think of how many people are watching your show.

It was mentioned that what made the show so special and unique was the writing and production value was of the highest standard back then. It was so important to make an impression and it certainly did, if it still is as important now as it was back then. "When something works, it just works" Burt had stressed as Julie did earlier about finding a perfect character. The point is a valid one, with all the TV shows that come out year after year and seeing how many make it and how many fail, to have a show click and work on all levels is such a blessing.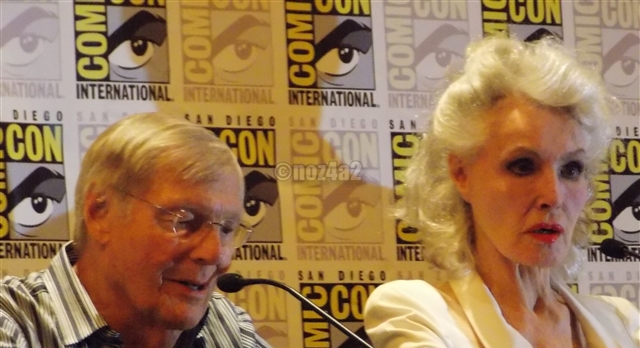 Well, boys and girls, that about wraps up my coverage of the Batman press room. It was a very fun, funny and bittersweet press rooms I have been in. It brought back fond memories of my youth and it also made me a bit nostalgic for what television used to be.
So, for all you die-hard Batman fans out there remember 11/11/14 is the date when you can POW and ZAP to your heart's desire. One final note, I would like to thank Adam West, Burt Ward and Julie Newmar for inspiring me and helping to spark the fire of my creativity, for that I am forever in your debt.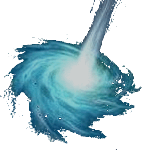 I hope you enjoyed my SDCC report from the San Diego?

Thank you for visiting WormholeRiders News Agency. And thanks to Kenn for video embedding and additional images for my report. I will be back in the near future with more on my adventures at San Diego Comic-Con 2014!

Please feel free to leave a comment here or If you prefer, you may also click the social media icons below to share this news article or as many of our readers and visitors often do, visit the WHR on Facebook or me on Twitter by clicking the links or images avatars in this news story.
See You on The Other Side!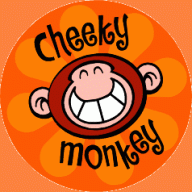 Until next time,
Regards,