Hello from the city that NEVER sleeps, NEW YORK CITY!!!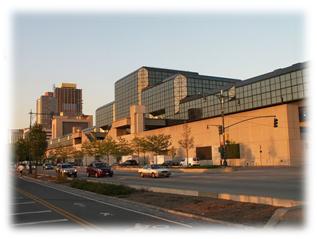 Returning for its 7th year is ReedPOP's New York Comic Con (NYCC)!  Held, since its inception in 2006 at the Jacob K. Javits Convention Center, located on the west side of Manhattan, New York, NYCC has seen EXPONENTIAL growth. 
In 2006, the estimated New York Comic-Con attendance was 33,000 in total over the 4 day period, whereas 2011's estimated attendance was around 105,000 over that same 4 day period. This year all previous records are expected to be broken!
Since its move to October in 2010, the NY Anime Festival merged with New York Comic-Con, to effectively put "all things under one roof".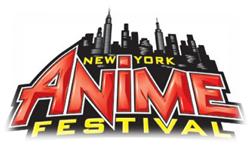 At this time, ALL passes of ALL varieties for NYCC have SOLD OUT – one day passes, 2 day passes, 3 day passes, 4 day passes, VIP passes, *poof* ALL SOLD!! 
This year's event is chock full of guest from all spectrum's of the industry – from the comic industry to the anime industry, from the entertainment industry to the literary industry. 
Like any mega con, it is impossible to cover every aspect of an event the size of NYCC Convention. While I did get to see the Dark Knight Returns (part 2) screening and panel, one of my greatest disappointments was being unable to get in to see the Haven panel on Saturday. However, I will be submitting a full report on everything I was able to attend and see later next week!

To highlight just a few from each area we will try and cover, the following guests will be appearing at some time over the four day period:

From the entertainment industry –
Adam West and Burt Ward
The cast and producer of The Walking Dead, featuring Gale Anne Hurd and Andrew Lincoln
Bill Paxton
Carrie Fisher
Christopher Lloyd
Sean Astin
Seth Green of Robot Chicken
Jane Espenson, most recently of Husbands
Alexis Cruz, of Stargate fame
Emily Rose, Eric Balfour, and Lucas Bryant of Haven
From the literary industry –
Anne Rice, The Vampire Chronicles
Kim Harrison, A Perfect Blood
Ned Vizzini, It's a Kind of a Funny Story
Amber Benson, Calliope-Reaper novels, as well as Tara Maclay of Buffy the Vampire Slayer


From the anime industry –
Yoshitaka Amano, the art of Final Fantasy
From the comic industry –
Stan Lee
Jim Lee, Co-Publisher of DC Comics
Axel Alonso, Editor in Chief of Marvel
Robert Kirkman and Tony Moore, The Walking Dead
Adam and Andy Kubert of The Kubert School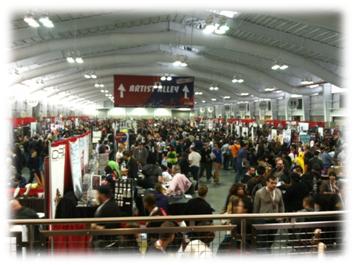 Those are just what I think are "highlighted" guests, names that "pop" out at me, and not to take away from all others that are attending, for more information just who is attending, where they might be, and what they might be involved with (panels, presentations, and more), please visit the official New York Comic-Con web site.  
Along with the guest attendance, there will also be the Artist's Alley, the Exhibitor Hall where one can find all sorts of wares, toys, graphic novels, books – all things encompassed under the umbrella that is NYCC and NY Anime Fest, and also the IGN Theatre – for panels and workshops and the like.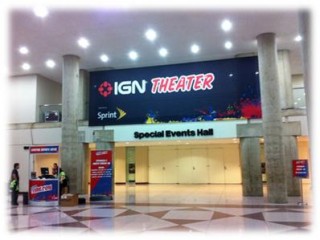 This year New York Comic-Con went hi-tech with the launch of "there's an app for that" – the NYCC mobile app to help keep your plans in line for the individual on the go go go, complete with maps, event planner, program and show info!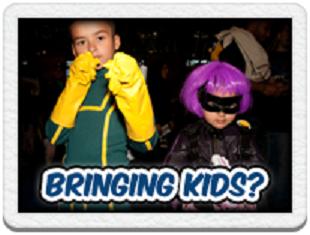 And finally,  first introduced in 2008, NYCC has announced its 2012 NYCC Kids schedule of events! This year's NYCC Kids will be on Sunday, October, 14 and is jam packed with all things kids.  From drawing workshops, storytellings by authors, animal education, and games and activities all geared to the younger crowd.  Highlights this year include a birthday celebration for Spiderman, and a visit from Sesame Street and Elmo. 
In the NYCC Activity Zone, a favorite for parents, kids can "Shoot a Trooper", sharpen their wand dueling skills, and learn how to play the game of Quidditch.  There is also a "Craft Corner", and a full schedule of kid friendly panels and screenings.
Come one, come all, to all who joined me this weekend at the 7th annual New York Comic Con and NY Anime Festival!!!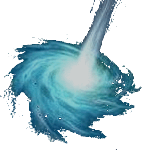 Thanks to Kenn for final audio and image staging, and many thanks to you for reading and for visiting WormholeRiders News Agency to read about my entertainment news coverage goals at NYCC 2012
Please feel free to leave a comment here, click an icon below to share this news article or you can chat and by visiting and following me on Twitter, just click on my avatar to the right.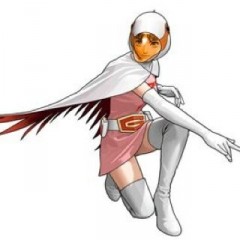 Love and regards,

FidgetTBC (Karina)