Hello from Toronto Fan Expo!

This year at the Metro Toronto Convention Center, thousands upon thousands of fans from all around the world, from all different backgrounds come together in Canada to celebrate one of Canada's proudest, and most biggest fan conventions ever, Toronto Fan Expo Canada!
Every year in most big cities around the world, annual conventions, expositions, and comic-cons take place, honoring the best and unique talent, expanding from television, to amine, to comics, to gaming. With any doubt, the fantastic Toronto Fan Expo Canada is the undisputed MEGA CON of Canada!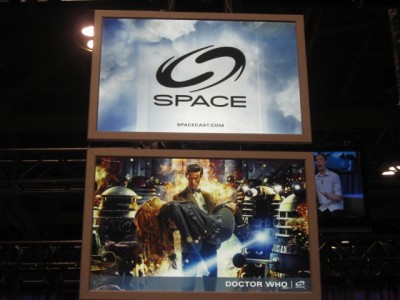 Celebrating their eighteenth year of operations, Toronto Fan Expo Canada features a HUGE number of celebrity guests at panels with many available for photos and autographs including Matthew Gray Gubler, A.J. Cook, David Paetkau, Sergio Di Zio, Olunike Adeliyi, Devon Bostick, Gillian Anderson, Kate Mulgrew, Julie Benz, Stan Lee, Levar Burton, William B. Davis, Rose McGowan, John Barrowman, Christopher Lloyd, John Carpenter, James Marsters, Juliet Landau, Lou Ferrigno, John Rhys-Davies, Amanda Tapping, Jamie Bamber, Joe Flanigan, Sean Patrick Flanery, Anna Silk, Kris Holden-Ried, Ksenia Solo, Rick Howland, Zoie Palmer, KC Collins, Rachel Nichols, Victor Webster, Nana Visitor, Eric Knudsen and MANY more!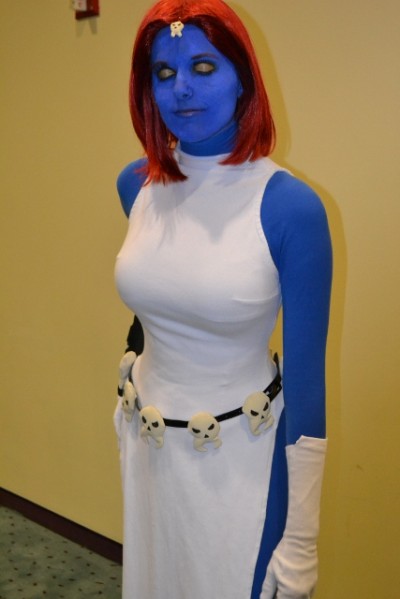 Even though I will be attending all four days, I will be unable to visit all the television series and movie celebrities featured at the Toronto Fan Expo Canada in 2012. But I will do my best to cover as many events as possible with complete reports for each day that will follow this one as soon as is possible.

Ever since the very first science fiction convention in the 1930's, no convention since has been the same. Each year for the past eight decades, each convention brings new forms of life, talent, and uniqueness to the fans.
The Toronto Fan Expo Canada is no different. The Toronto Fan Expo is a great way to show off the amazing talent and brilliance from not just the stars attending. Based on the many fans who come from all over the world to attend, this is an epic event that I and tens of thousands will enjoy!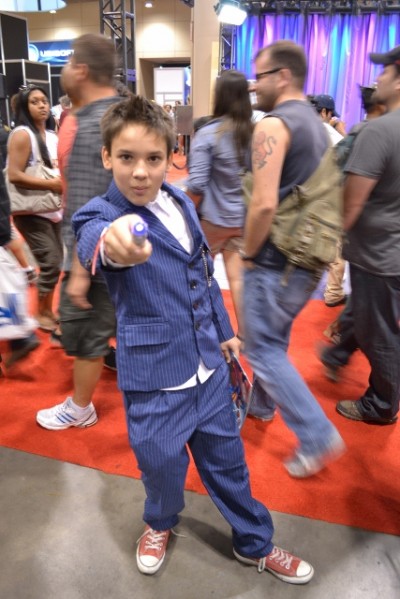 Fans are a perfect reflection of the celebrities, movies and television programs they show up to support. The fans do so not by simply attending and asking for photos or autographs, but by attending to thank the stars they so love and support, and maybe give something back.
Fans take the time and effort to show off their art skills by designing and making their own costumes, outfits, and other homages to the celebrities that they love most.
Fans sometimes go through great lengths to attend these conventions. So do so by either by finding a second job, or saving up every last nickle, all so they can have a chance to attend one of these great conventions, and meet up with friends.
It is truly amazing how any fandom, whether through television, movie, comics, or any genre, can start up strong friendships between people for any part of the world. Amanda Tapping (Stargate SG-1, Stargate Atlantis, and of course Sanctuary) once said she believes that fans attend conventions so they can not only see the stars they have paid to see, but so they can see each other!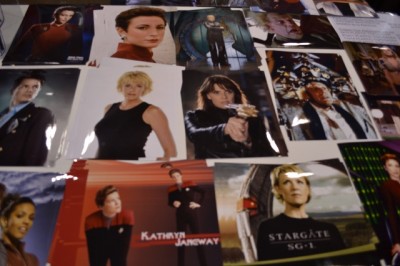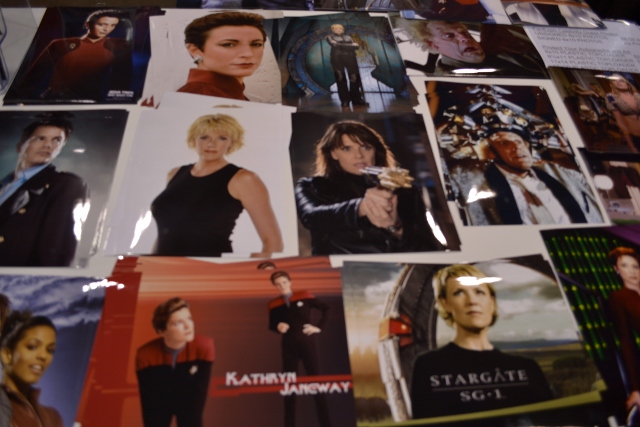 I believe that to be true. Fandom conventions have become so much bigger than the stars and attractions. They have become THE means for friends to either meet one another for the first time, or see one another again. Friendships are made and built on the fandom they watch, support, even try to expand, and improve on with their own creativity ideas.
In the Sanctuary fandom, many fans support the shows charity, Sanctuary For Kids, which has not only become a testimony to the strong and devote fanbase, a prime example of how much fans care.
Through fan dedication and creativity, they have not only supported the charity, they have come up with their own ideas to raise money, along with encoring others to do so. In doing so, the Sanctuary For Kids charity is thriving, and has made hundreds of thousands of dollars worldwide, which has helped the children in need of it. A fandom is only has great and strong as the fans who support it, which is why they last as long as they do.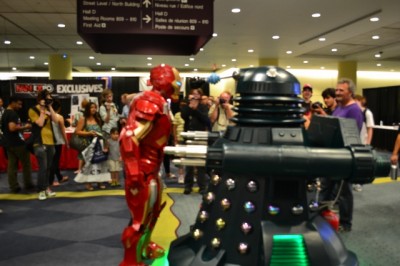 Toronto Fan Expo Canada is one of the greatest celebrity attractions in the wonderful city of Toronto, which is the city, fan favorite, Amanda Tapping grew up in. Amanda Tapping is also attending this years Fan Expo, and that struck a very loud cord of her countless fans worldwide.
Like every year, Fan Expo Canada promises to be brilliant, fun, and unique, thanks to the stars and fans attending. To most fans, getting the chance to attend a convention like this is not just a chance to meet a star they love so much, it is a chance to shake their hand, thank them and tell them the impact they have had in their lives.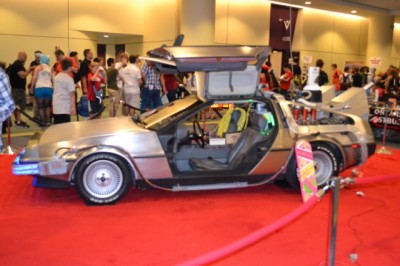 No good fan would complain or give up waiting in line. Instead they stay and wait as long as they need to just to catch that first glimpse of that one (or my favorite celebrity) who has become an inspiration to them.
When they do, it becomes much more than just a dream, it becomes a reality. Fans can wait a long time for their favorite star to come out on stage to do a panel, they wait so they can cheer their name, cheer their very presence, and believe me, it can get VERY loud in there. 😉
No matter where a fan lives in the world, or their background, these amazing conventions unite them together as one big community, or group, and when that happens, there is no more barrier of any sort, but instead there is a stronger bond than there was before. The Toronto Fan Expo promises to be an amazing event, filled with lots of surprises, fun, and genius by the creators, fans and stars attending.
As a fan myself, I have no idea what is to come, but whatever it is, I am looking forward to it! And as with every convention, this will be an experience like no other!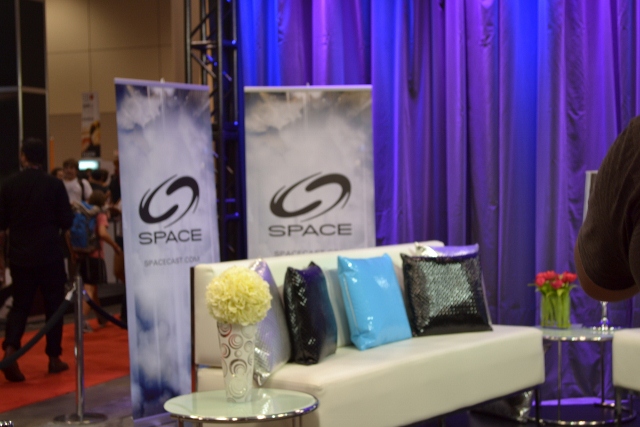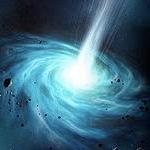 Thanks to Kenn for audio embedding, hyper-linking and putting finishing touches on my Toronto Fan Expo overview report.
More thanks to you for reading and visiting our news site dedicated to conventions at WormholeRiders News Agency.
I will be posting additional news articles about the Toronto Fan Expo Canada in the near future. I would appreciate it if you could leave a comment here or if you prefer, click the social media icons below to share this news article.
Also, please visit me on Twitter, by clicking the text links or image avatars in this news story. I and the WHR team thank you for sharing the fun with us.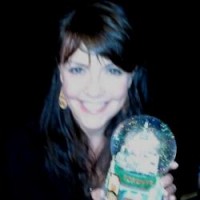 GateworldRocky (Mike).