Hi movie and convention fans,
WONDERCON 2011: A look at the glorious films "Immortals", "Priest," and "Green Lantern: Emerald Knights"
This past weekend in San Francisco, WonderCon offered a dazzling array as the studios showcased some of their upcoming star-studded films and tantalized fans with previews, sneak peeks and teasers of such amazing films as "Immortals," "Priest" and the animated DVD "Green Lantern: Emerald Knights". Our thanks for several images provided courtesy TVKaleidoscope (Jennifer Schadel)

IMMORTALS: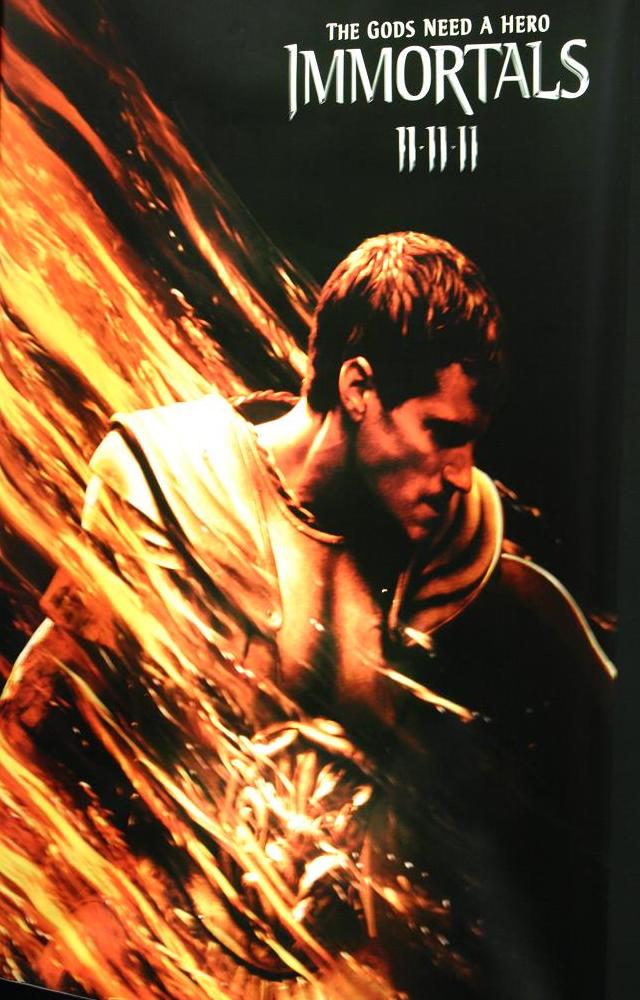 By far the most ambitious of all the films featured at WonderCon, "Immortals" produced by Relativity Media LLC was a feast for the eyes.

The preview was simply stunning and jaw-dropping. Combined with the imagery and action sequences of "300" and the unique colors and sense of style brought by director Tarsem Singh (whose previous work includes "The Cell" and "The Fall"), "Immortals" is a film that everyone will be talking about.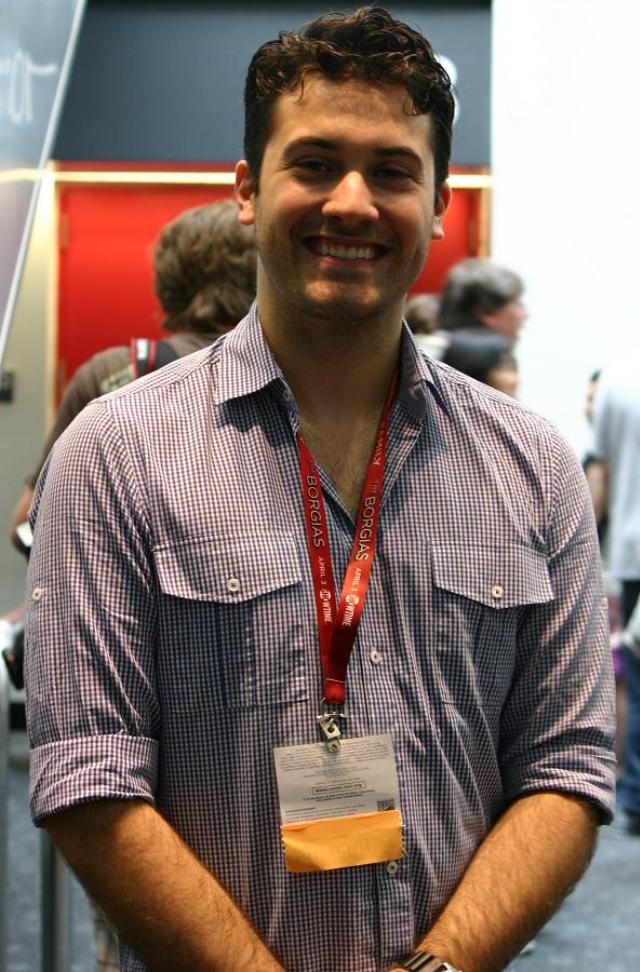 In addition, an extraordinary cast of hot actors, including: Henry Cavill, Luke Evans, Kellan Lutz, Isabel Lucas, Stephen Dorff, Freida Pinto, as well as screen legends John Hurt and Mickey Rourke; flesh out this dramatic tale of power, greed, and treachery, as "Immortals" brings to life an epic battle of a war amongst the Greek gods.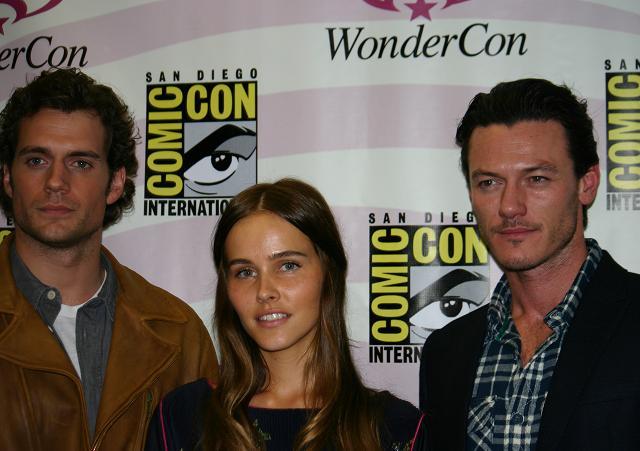 Based on the premise of a young heroic villager rising up to fight a power-thirsty king and aided by the Greek gods intent on preserving the fate of mankind, the tale of good versus evil backdropped by a riveting sword-and-sandal adventure.
The film's official press release describes the film in detail as: "The brutal and bloodthirsty King Hyperion (Mickey Rourke) and his murderous Heraklion army are rampaging across Greece in search of the long lost Bow of Epirus. With the invincible Bow, the king will be able to overthrow the Gods of Olympus and become the undisputed master of his world. With ruthless efficiency, Hyperion and his legions destroy everything in their wake, and it seems nothing will stop the evil king's mission.
As village after village is obliterated, a stonemason named Theseus (Henry Cavill) vows to avenge the death of his mother in one of Hyperion's raids. When Theseus meets the Sybelline Oracle, Phaedra (Freida Pinto), her disturbing visions of the young man's future convince her that he is the key to stopping the destruction. With her help, Theseus assembles a small band of followers and embraces his destiny in a final desperate battle for the future of humanity."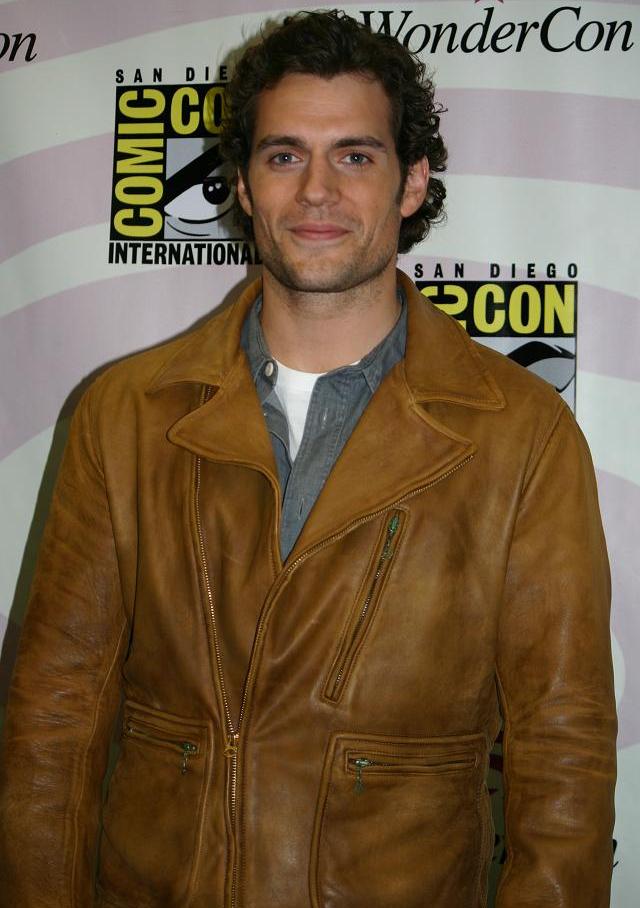 If the preview clips and luminous posters are any indication, the film will be a roaring success attracting a varied audience — those looking to be shock-and-awed by the astounding battle scenes, and those simply in awe of the sheer beauty of the film and Greek-god like actors. And after sweeping an entire ballroom of fans off their feet at WonderCon, "Immortals" is guaranteed to be a crowd-pleaser.
When pressed for a comparison, director Tarsem Singh described "Immortals" as a cross-between "Caravaggio meets 'Fight Club';" Tarsem then explained that he deliberately chose to film in 3-D because, "My style tends to be tableau-y." Co-executive producer Mark Canton chimed-in to add, "Because this movie is going to be quite a ride, a real popcorn badass movie, it's going to be a lot of fun in 3-D."
Joining producers Tarsem Singh and Mark Canton, the other WonderCon panelists included cast members: Henry Cavill, Luke Evans and Isabel Lucas, each practically Greek-god looking themselves — which may explain their casting in "Immortals."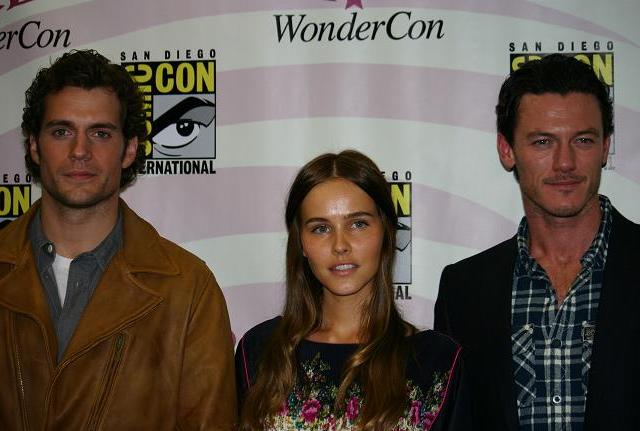 Talking about the significant change in making his character Theseus human, Henry Cavill explained, "We've gone the direction of not using Theseus as a demi-god. He's just a man — a man who's particularly good at kicking ass — but he's just a man."
Similarly, Luke Evans, who plays Zeus, explained that his character has more than the ordinary complexities, stating, "You can't reference any human person in a god. You have to strip Zeus bare. You saw him for what he was. He's a father. He's a king. He's a lawgiver. I used all those factors to create a god that has flaws and insecurities. He loves. He cares. That's what I want to bring to Zeus so people don't just see a strong king of the gods. But also see a character that has lots of other layers into him."
Finally, giving a shout-out to their absentee castmate Mickey Rourke, Henry noted, "He's a fantastic presence alone — just to stand next to"; to which Tarsem quipped in a good-natured manner, "[Mickey] is a loose cannon with a spear!"
With such a rich canvas to draw across and having created a world that comes to life as vividly as any great masterpiece, "Immortals" with its war of the gods entangling mankind is a film that shall capture the imagination of film buffs and fans alike.
"Immortals" will be released in theaters on November 11th in 3-D.
IMMORTALS: GODS & HEROES
Then adding to the "Immortals" extravaganza, Archaia Entertainment announced its partnership with Relativity Media in offering a companion graphic novel entitled, "Immortals: Gods & Heroes."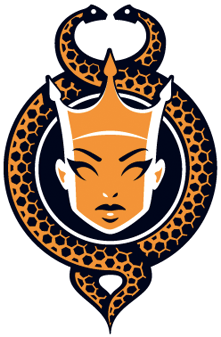 Editor-in-chief Stephen Christy had only glowing things to share about the upcoming anthology, which will showcase the glorious talents of David Mack ("Kabuki"), Ron Marz ("Witchblade"), Dennis Calero ("Dark Tower") and Ben Templesmith ("30 Days of Night"). The "Immortals: Gods & Heroes" graphic novel will expand the stories of the characters in the film and offer original tales as well.
Stephen explained that because "Immortals" director Tarsem Singh is a visual storyteller, the film lent itself to creating a companion graphic novel. Plus, he was drawn to the sweeping epic tale of the last stand of mankind, where the mindset "it is better to fight than not fight" was the perfect illustration of courageous human experience. That kind of film with integrity fits with the Archaia brand, which is known for taking the best comic creators and instructing them to "go play" – and in this case, to take Greek mythology and tell the tales they always wanted to tell.
Stephen happily noted, "If you get into this world, you'll want to stay awhile!" It is a world created for film fanboys and graphic novel enthusiasts alike.
Adding a bit of levity to the panel, another Archaia panelist Nate Cosby jokingly offered to the Henry Cavill fans, "I touched Superman yesterday — he is so soft. He is my kryptonite!" This naturally invoked a roar of approval from the packed room. (Clearly, casting the young actor who is appearing in the upcoming "Superman" film as Theseus in "Immortals" has garnered more than just a little appreciative attention.)
In sum, because of the very nature of the film "Immortals" and its unique qualities of being gritty, nasty, visceral, raw and graphic, it was the perfect film to create a companion graphic novel and Archaia Entertainment wanted to be a part of that world. Like hunting for lost treasure or the search for hidden gems, Archaia knows when it has struck gold — and "Immortals" is it. Thus, they leapt at the chance to share in the spoils of this rich adventure-filled world.
"Immortals: Gods & Heroes" will be released in September 2011, in advance of the November premiere of "Immortals."
PRIEST:
Also showcased at WonderCon, the upcoming vampire-horror story "Priest" provided more than a few sneak peeks into a world where vampires are not even human — they are beasts which feed upon human flesh. While the clips were unsparing as to the graphic gore in the film, they also revealed a lot more stylized action and story than one would expect from a horror film.
Adapted from the graphic novel by Min-Woo Hyung, "Priest" has a rich background of mythology to draw from as it shares the story of a vengeful priest (aka specially trained assassin for the church) whose sole purpose is eradicate the lecherous parasites known as vampires –and these vampires are like nothing you have seen before. They are monsters through and through — unfeeling, uncaring and inhuman.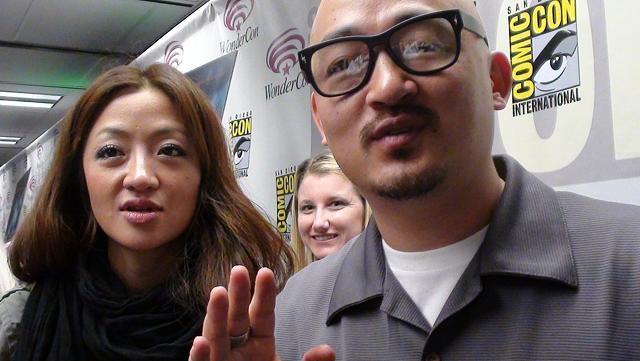 They delight in ravaging humanity — devouring everything in their path — which star star Paul Bettany described to the press as, "I think there's something entirely feral and alien about them. They're a different species. In our world, vampires and human beings have always co-existed, not amicably. They move differently. They have no eyes. They're quite terrifying."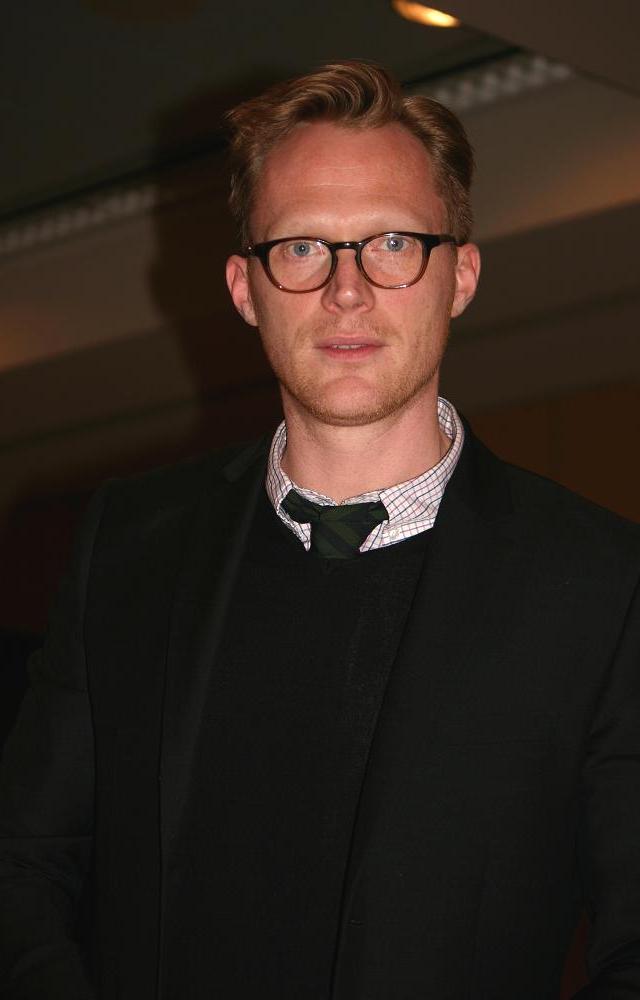 Though co-star Cam Gigandet had a different appreciation for the darker beings, admitting, "I had seen drawings of what Scott [Stewart], the director, had in mind, then when I actually saw it in 3-D, it was unbelievable. It really is. Every time I saw one — you kind of get the idea that it was shot that way. It's almost real. So I loved them."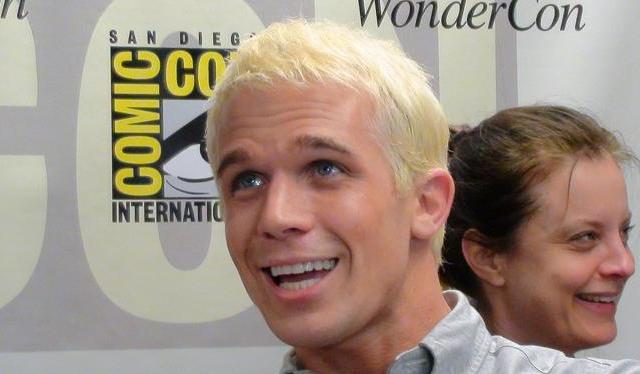 Director Scott Charles Stewart explained his darker take on the vampire lore stating, "There have been a lot of vampire movies. But our vampires look different than most of the other ones. They're just a different concept really. We're not going for this kind of goth 'Underworld' vibe of vampires played by people that are sexual. It's not that vibe. It's more of a war movie in the sense of they were the strange other race that we couldn't really communicate with but warred with — as though we were sort of put on this earth to fight with each other. That allows the metaphor to be really different. They're not a metaphor for sublimated sexual desire. They're the thing we war against that we don't really understand and have been fighting with for centuries, and we're not even sure why we fight with them. I think that has a resonance for the world we live in today and gives it a certain groundedness."
Scott also added, "The other thing about it was we watched a lot of the sort of David Attenborough nature documentaries like Planet Earth and looked at things that lived in caves. They're albino. A lot of them have lost their eyesight and they have sonar ability and they have an incredible sense of smell and hearing. They're dexterous in the way that they can move around organic environments. " Thus, it was important to Scott to recreate some of those elements. He shared, "We wanted to make them very physical and we really looked at the biology of cave-dwellers, nocturnal creatures."
From the preview clips shown, also featured in the film are actors Lily Collins, Christopher Plummer, Karl Urban and Maggie Q, each portraying an iconic pop-culture representation in this dark tale of savagery and survival.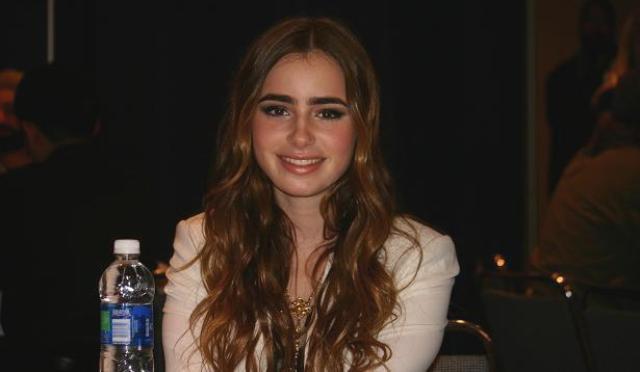 As stomach-churning as the vampires may be, the other characters populating the "Priest" universe are mesmerizing depictions of anti-heroes and heroes. It is simply one of those films that has to be seen to be believed and if you are an action/horror fan with a streak of bent humor, this film will fulfill your fantasies. The clips alone were enough to invoke roars of appreciation, but it is not for those with a more sensitive side.
The "Priest" vampires are not lovable, nor redeemable. They are monsters and the film relishes in their diabolical and fiendish natures in order to set up its tale of revenge and retribution. There is no safe place for anyone — with a single vampire still left alive. It is a ferocious fight to the finish. Shall man, priest or vampire survive in the end?
"Priest" opens in theaters nationwide on May 13th. It is a wild ride, but worth taking as you will see in the official trailer included below.
GREEN LANTERN: EMERALD KNIGHTS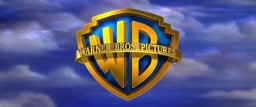 As a special treat for fans at WonderCon, "Green Lantern: Emerald Knights" premiered before a full auditorium, with Gary Miereanu of Warner Brothers Home Video introducing the film.
The panel and exclusive presentation occurred to a cheering crowd of fans! Why? 2011 is the year of the "Green Lantern" with "Emerald Knights" on DVD Blu-Ray on June 07, 2011 followed by the theatrical release of the Green Lantern movie on June 17.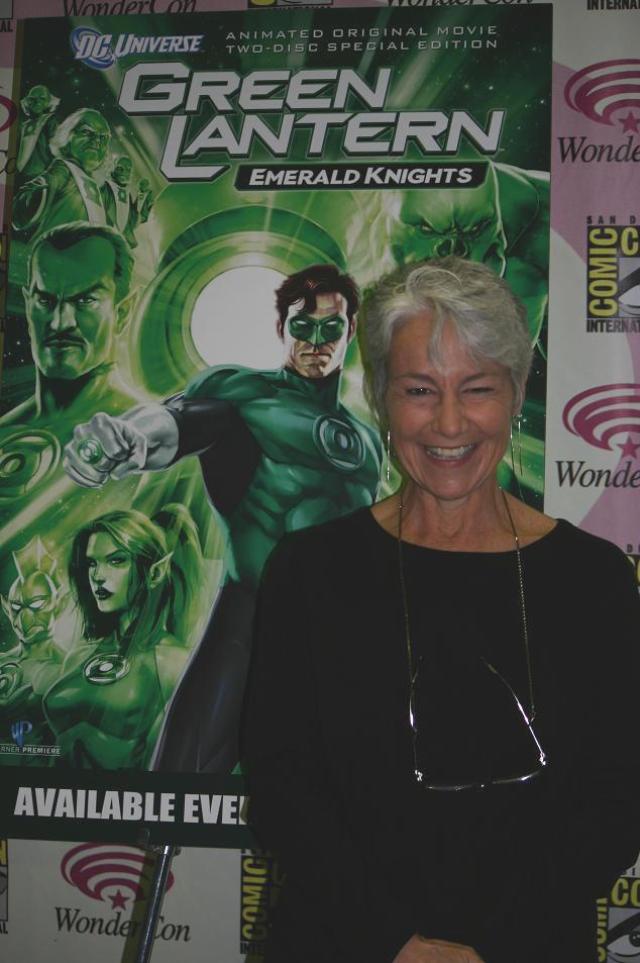 In attendance for the panel after the sneak peek screening were: Eddie Berganza (executive editor of DC Comics and writer of the "Laira" segment), Geoff Johns (Chief Creative Officer for DC Entertainment and writer of the "Abin Sur" segment), producer Alan Burnett, Bruce Timm, casting and dialogue director Andrea Romano (pictured above), and Wade Williams (who voices Deegan).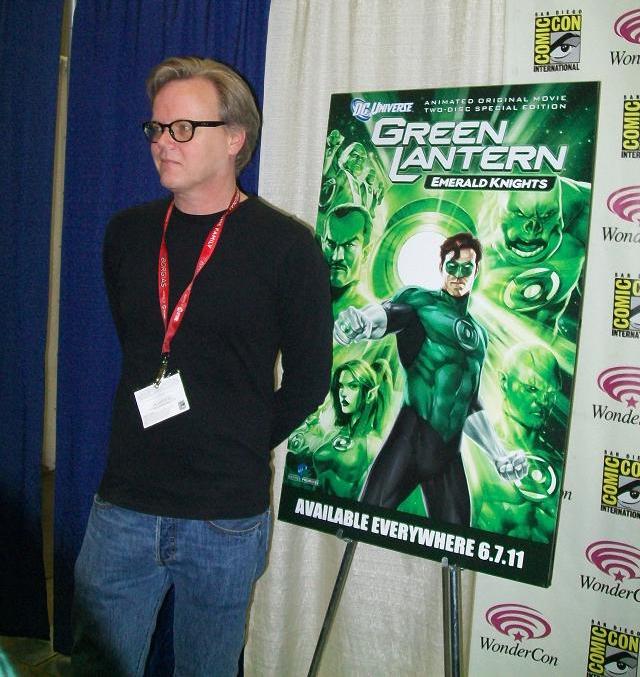 When queried about his long career voicing villains, Wade (pictured below) laughingly defended his character, "I have a penchant for the dark side. I like to play evil demons — but Deegan isn't a bad guy."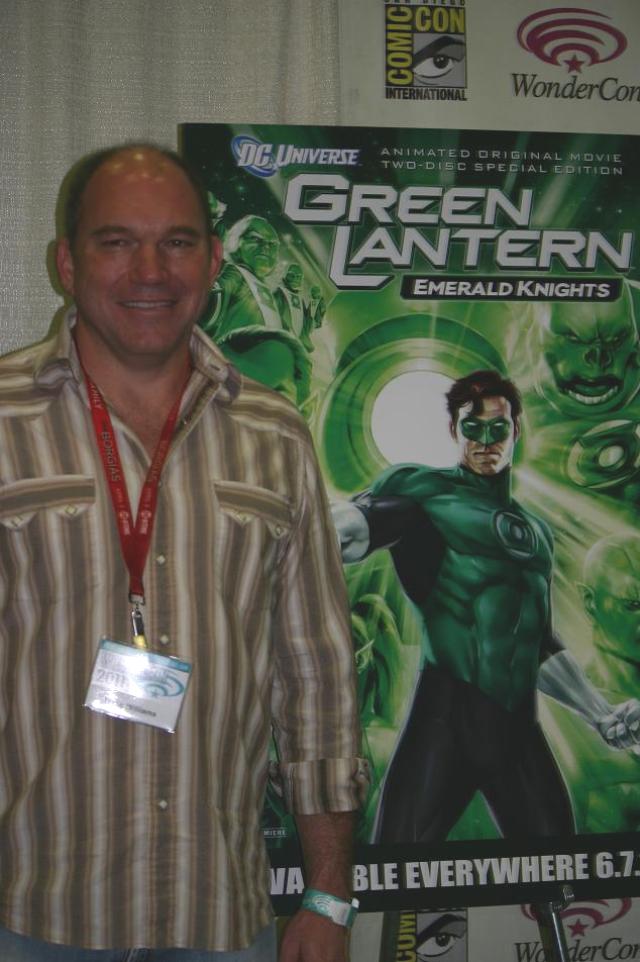 Then, making a special phone-appearance, Nathan Fillion, who voices the character of Hal Jordan, called to recite for the fans the "Green Lantern" mantra: "In brightest day, in brightest night, no evil shall escape my sight." As if that were not enough Gary Miereanu also announced, "We're gonna have [Nathan] back to play Hal again—but I will not tell you the name of that movie — yet!"
Bruce Timm shared the story of casting Nathan Fillion as the voice of Hal, recalling, "I think Lauren [Montgomery] was the one who said, 'well, have we used Nathan too often?' and I kinda went, 'No, we can never use Nathan too often'." Yet, it was only after several failed attempts to reach Nathan through his agent, that they chose to simply text him and they immediately received an enthusiastic response. Andrea Romano chimed-in," I think 'hell yes!' was the answer."
As the laughter died down, Andrew further explained, "[Nathan's] role is kind of the narrative — it's the glue that puts the whole thing together. He's really the storyteller . . . It requires someone who can actually draw you in while you're watching all that crazy action."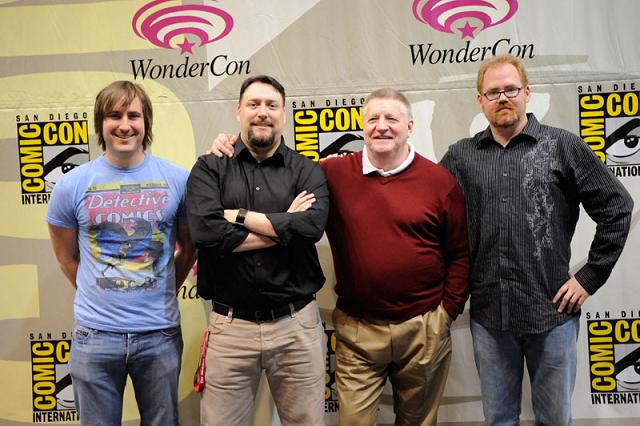 For the fans in attendance, it was a night to be remembered and it served to incite the remaining fans who have not yet seen the animated film. The good news is that "Green Lantern: Emerald Knights" will be released on DVD on June 7, 2011. Mark your calendars. We include the official trailer below for your enjoyment!
As always we appreciate your visiting our news sites at WormholeRiders News Agency. Thank you.
If you prefer, click the social media icons below to share this news article or as many of our readers and visitors often do, and visit me on Twitter by clicking the text links or images avatars in this news story and or we will See You on The Other Side"! Thank you.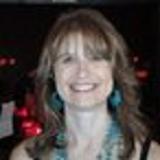 Regards,
TVWatchTower (Tiffany Vogt)