Welcome back Van Helsing lovers, WormholeRiders and Vampires around the World!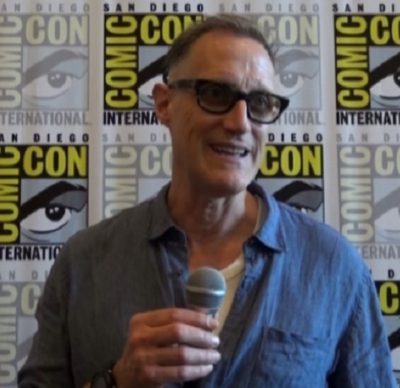 Team WHR continues our Van Helsing SDCC 2017 coverage (one more to go with the creators), as we conclude the celebrity interview series featuring the charismatic Christopher Heyerdahl, one of the finest actors we have followed for decades. Many of you know that Chris is starring in one of our current favorite television shows, Van Helsing, based on the Dracula legend, as the (formerly) lovable baseball bat hero now gone vampire!

Having desired to interview Christopher Heyerdahl for years , this editor was excited when we were honored to be invited to interview Mr Heyerdahl, one of the great Van Helsing stars appearing at San Diego Comic-Con 2017 courtesy of the great team at SYFY! Knowing that Chris was going to be appearing at SDCC and in the Press Room, I could only hope that time permitted an opportunity to interview this terrific titan of television entertainment!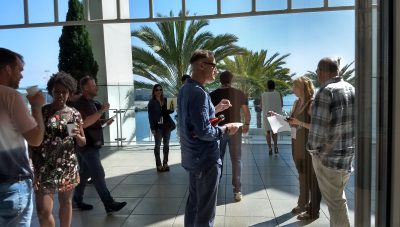 Chris appeared at San Diego Comic-Con 2017 with main cast members Aleks Paunovic, Kelly Overton (via video link), Jonathan Scarfe,  Rukiya Bernard , Missy Peregrym, along with series creators Chad Oakes, Mike Frislev and Neil LaBute!
When arriving at the Press Room, I was delighted when learning that Christopher Heyerdahl was scheduled to visit with the WormholeRiders in what was one of the longest Van Helsing interviews that we were able to accomplish at the gala event in San Diego!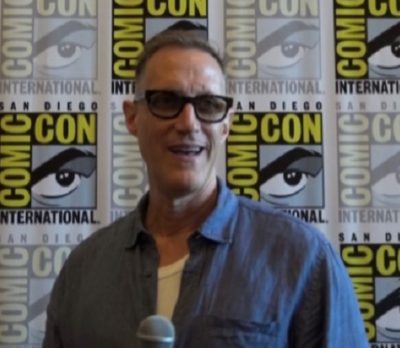 Christopher Heyerdahl was most gracious with his time in the Van Helsing Press Room, a  delight to meet in person after following his career for nearly twenty years beginning with his roles in Stargate SG-1 and Andromeda. Chris continued his swift rise to stardom, admired by millions around the world, with memorable characters in beloved television series such as as Stargate Atlantis, Sanctuary, Supernatural, Smallville, Human Target, Caprica, True Blood, Castle, Falling Skies, Gotham, Arrow, Hell on Wheels, and 12 Monkeys!
Mr Heyerdahl has also left a memorable mark on the big screen in film hits including The Twilight Saga: New  Moon, The Twilight Saga: Breaking Dawn parts one and two, Three Days in Havana, as well as top video games such as recently released Wolfenstein II: The New Colossus!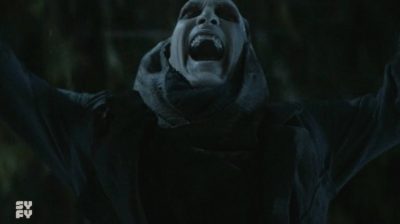 Knowing that Christopher Heyerdahl became a vampire in season one of Van Helsing was heartbreaking. When considering that our baseball bat wielding hero had helped the survivors of the apocalypse protect the hospital in Seattle, dispatching many invading vampires with a swift clubbing of the vile creatures with his trusty weapon, a genuine Louisville Slugger, learning his character would turn evil in season two was a shocker!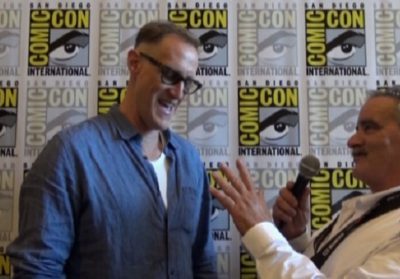 In season two of Van Helsing, we have learned that once quiet Sam the hero has become a blood thirty, vicious vampire who has taken to capturing and torturing survivors before feasting on them for his daily required sustenance. In an episode recently aired, a fantastic sequence was played out as Vanessa (Kelly Overton) cornered her suspect before freeing a group of teenagers that Sam had captured!
We look forward to learning more about the hideous vampire that Sam has become as this exciting science fiction series continues in it's second season.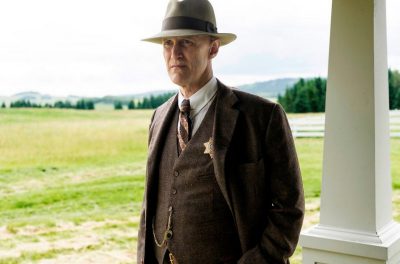 We have some trepidation to learning the ultimate fate of Chris's character in Van Helsing where we suspect he may be decapitated by the new character, the sword wielding Scarlett Harker (Missy Peregrym) who makes her full debut appearance in Van Helsing tonight on November 09, 2017!
We also look forward with great excitement to Chris' new role as Sheriff Don Berryman in the dynamic Damnation series that premiered this week on the USA Network!
In closing for now, we sincerely thank Christopher Heyerdahl for his time this year at San Diego Comic-Con 2017!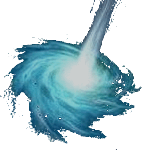 Please feel free to share this article with your friends, co-workers and or family and to leave your comments! We look forward to you visiting #TeamWHR here at our Conventions Corner and Main Blog web sites when we release more of #TeamWHR's exclusive Van Helsing, Ghost Wars and 12 Monkeys interviews from SDCC2017.
See you next in the very near future with our exclusive interview with the Van Helsing creators!

Or as many of our readers and visitors often do, visit WHR on Twitter, WHR on Facebook or visit me on Twitter by clicking the text links or images avatars in this news story. I and #TeamWHR look forward to Seeing You on The Other Side!"
Thank you.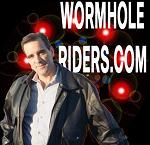 Best Regards,
Kenn of #TeamWHR