Welcome back WormholeRiders to our final Going Ghost Wars at San Diego Comic-Con Interview!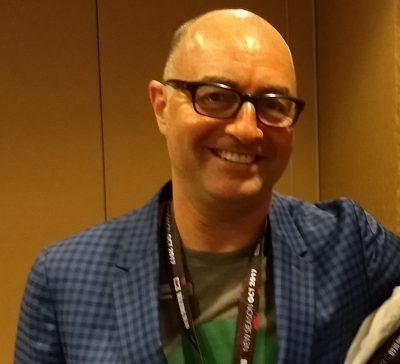 Our final SDCC2017 scripted series interview for 2017 was conducted with the great screen writer, Director and Executive Producer of Ghost Wars, Van Helsing and Continuum, the superb genius Simon Davis Barry!
Mr Barry has tremendous talent that is obvious to anyone who has followed his successful entertainment career that began in the 1990's as a cameraman in the hit feature film The Russia House starring Sean Connery and Michelle Pfeiffer! Mr Barry marched towards directing and producing when he wrote the screen play for one of my favorite films, The Art of War (2000) starring the talented Wesley Snipes!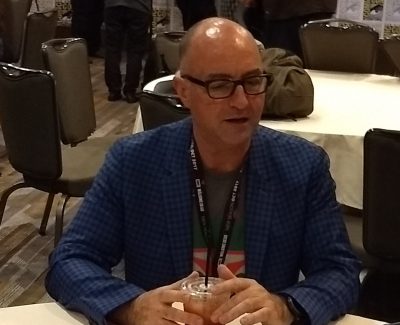 One of his crowning achievements, Continuum series garnered eighteen awards and was nominated for many more! Now Executive Producing Ghost Wars, Simon Davis Barry has hit a grand slam with a tale that blends the supernatural! During our exclusive interview with Simon Davis Barry, he revealed the premise for the program which has blossomed into a series that deserves many more seasons. Moreover, #TeamWHR is more than delighted to learn details about the supernatural show, and in the opinion of this editor, his awesome alien invasion series that has become manifest in Ghost Wars!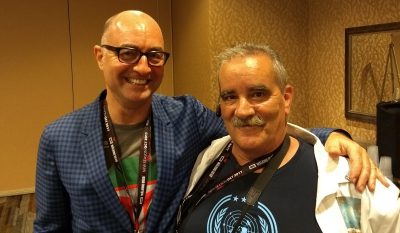 We have been excited by the Ghost Wars story arc thus far and were frankly fascinated when the alien meteorite, being investigated by the nefarious corporate villain Lamda Corporation, was shown on screen in ninth episode, "Post Apocalypse Now". Airing on December 07, 2017, the revelations during the episode were numerous, including when Father Dan (Vincent D'Onofrio) was almost killed by an alien with tentacles that nearly strangled him!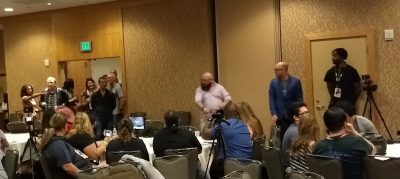 Simon Davis Barry has written three of the episodes in the first season of Ghost Wars including the season one finale thirteenth episode that will air in early January 2018.
We are extremely excited to learn the fate of the malevolent baby alien born in the episode "The Feast" which aired recently on December 21, 2017 on SYFY!

Simon Davis Barry recruited a bevy of famous stars for Ghost Wars including the Meat Loaf, legendary character actors Vincent D'Onofrio,  Kandyse McClure, Kim Coates, Kristin Lehman, Luvia Peterson, Philip Granger, Tammy Gillis, Elise Gatien, Sharon Taylor, Jesse Moss, Zak Santiago, Ryan Robbins, science fiction newcomers Avan Jogia, Chance Hurstfield, and many more!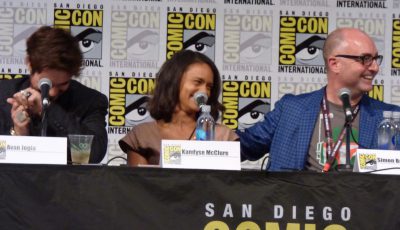 Our intriguing interview with Simon Davis Barry was conducted subsequent to attending the fantastic Ghost Wars SDCC panel in 2017, when #TeamWHR was granted the privilege of interviewing the marvelous Mr Barry and Vincent D'Onofrio in the Ghost Wars Press Room.
The Ghost Wars panel was an outstanding event at SDCC 2017 with both actors and series creators in attendance at the panel when they shared details about a great new paranormal alien invasion series now enjoying an exciting premiere season on SYFY!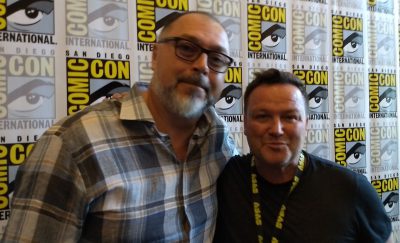 In addition to showcasing the Ghost Wars San Diego Comic-Con panel, Simon Davis Barry was joined in the SYFY Press Room by Ghost Wars lead actors Vincent D'Onofrio,  Avan Jogia, Kandyse McClure and Meat Loaf as well as series creators Chad Oakes and Mike Frislev.

We here at #TeamWHR have enjoyed the first season of Ghost Wars and are hopeful that the series will be renewed for many more years to come on SYFY in the United States and Netflix around the world!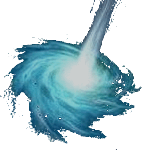 Please feel free to share this article with your friends, co-workers and or family and leave your comments! We look forward to you visiting our Conventions Corner and Main Blog web sites when we release #TeamWHR's next exclusive interview seris from SDCC featuring a rising star in Hollywood AND the main cast of 12 Monkeys in 2018!

See you soon in the near future!
Or as many of our readers and visitors often do, visit WHR on Twitter, WHR on Facebook or visit me on Twitter by clicking the text links or images avatars in this news story. I and the WHR team look forward to Seeing You on The Other Side!"
Thank you.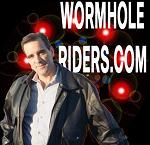 Best Regards,
Kenn of #TeamWHR