Hey there fellow geeks!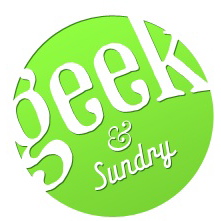 This year at WonderCon, Geek & Sundry announced the details for their highly anticipated new YouTube channel. The producers of everyone's favorite geeky web series, The Guild, have founded this channel, which will include shows that highlight various facets of geek culture including everything from books to comics to gaming to nerdy adventures. Shows will include: The Flog, Dark Horse Motion Comics, TableTop, The Guild Season 5, Sword & Laser, Written by a Kid, and Learning Town.
Kim Evey moderated the WonderCon panel and the panelists were Felicia Day, Wil Wheaton, Mike Richardson, Veronica Belmont, and Tom Merritt. Sheri Bryant was scheduled to appear but unfortunately got sick the night before and could not
make it. Felicia told us about Geek & Sundry and said that she hopes everyone enjoys these show because "every single show is a piece of love".
Having the shows be available on the web feels so much more rewarding to her than on standard television. The direct interaction with fans online, whether through YouTube comments or Twitter, makes her feel like she's one click away from all of us and is spending time with the people who watch her shows. It was apparent that everyone on the panel was genuinely excited and emotionally investing in their projects (when you watch the panel video make sure to check out how Wil lights up every time he talks about gaming- ADORABLE).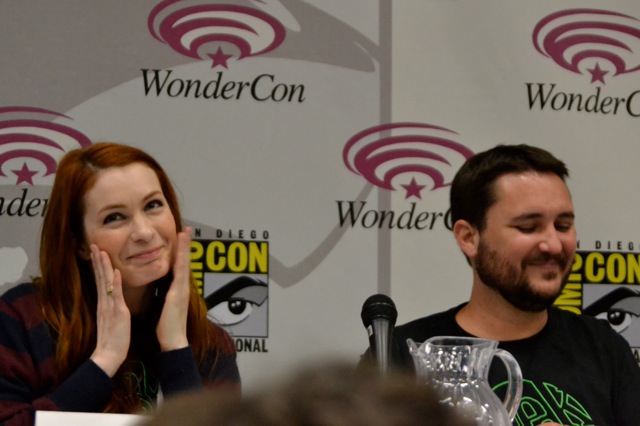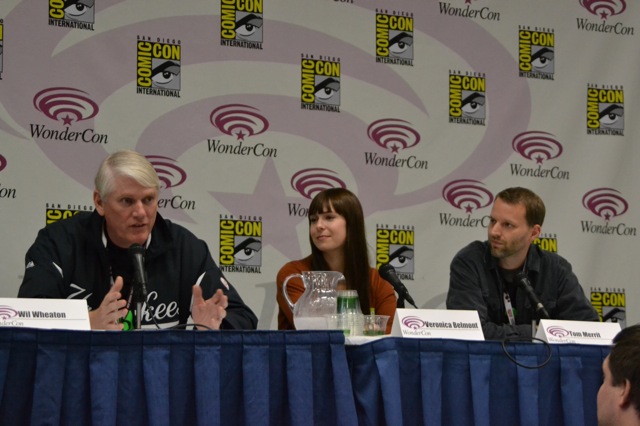 Here are descriptions of each of the shows to be aired on the channel:
The Flog: Named after her original blog from years ago, Felicia Day's show The Flog will feature Felicia exploring new hobbies with some of her favorite people. During the panel, Felicia mentioned that in today's society it's not accepted for adults to go out and learn new things. Kids get to take pottery classes or trapeze lessons but it seems weird when an adult does the same. Although the show allows Felicia to try out whatever she feels like doing, Kim Evey pointed out that the show isn't ALL fun, as she witnessed Felicia falling face first into a net and subsequently dissolving into tears. OUCH!
The Flog will premiere April 02, 2012 with new episodes premiering every Monday. Executive producers for The Flog include: Felicia Day, Kim Evey, Sheri Bryant, and Sean Becker.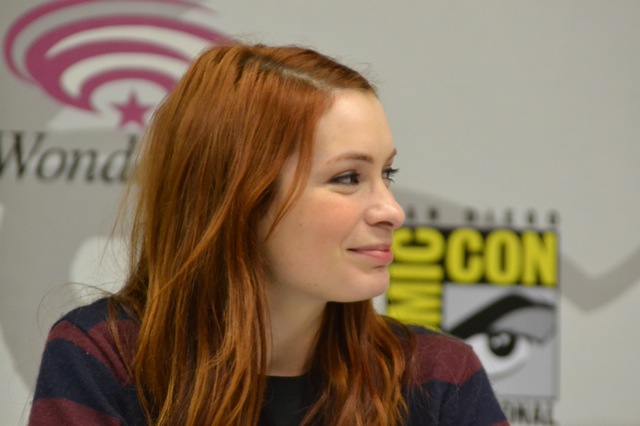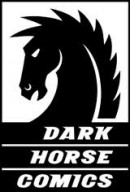 Dark Horse Motion Comics: This show will feature motion comics, as you've never seen them, utilizing a new type of motion comic technique from Dark Horse Comics. This show is produced by Mike Richardson and directed by Erik Bruhwiler and will premiere April 02, 2012 with a new episode every Wednesday. You HAVE to watch the trailer for this! It's SO cool!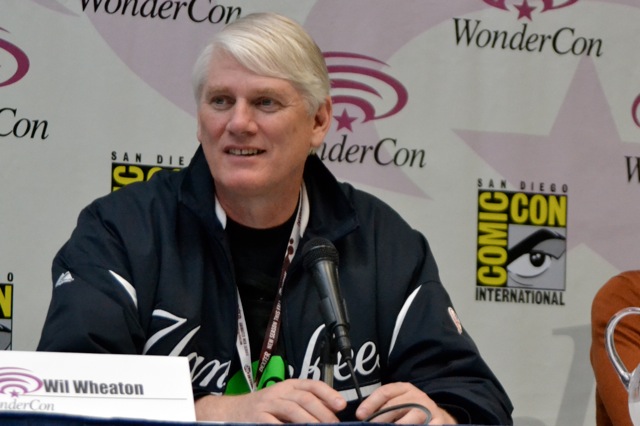 TableTop: Hosted by the show's co-creator, Wil Wheaton, this half-hour show brings in some of your favorite celebrities from geeky TV shows like Mythbusters and Eureka, along with YouTube stars such as Garfunkel and Oates, to highlight the best in tabletop gaming. Games will include board games (Settlers of Catan), cards games (Munchkin), and even RPGs (Dragon Age). At the panel, Wil disclosed that Felicia had come to him with the idea of a show that would review games. Wil told her that he wanted to play the games not just review them because that would be more fun.
Wil identified gaming as the most important and central part of his "geekdom" and he wants to share his passion with the world. Wil wants this show to demonstrate how gaming can be a fun social experience and that not all gamers are weirdos incapable of making eye contact with other people. He made sure to call in all his female geek friends to come play these games to remind us that women can be geeks too. He even got his wife to play to try and encourage people who don't consider themselves geeks, especially women, to try and play these games.  Wil is very excited about this show especially because he gets to play games AND get PAID for it!
TableTop executive producers include: Felicia Day, Kim Evey, Sheri Bryant, and Wil Wheaton. TableTop will premiere April 2nd and we will get a new episode every other Friday. Every episode includes a tutorial on how to play the game featured that week.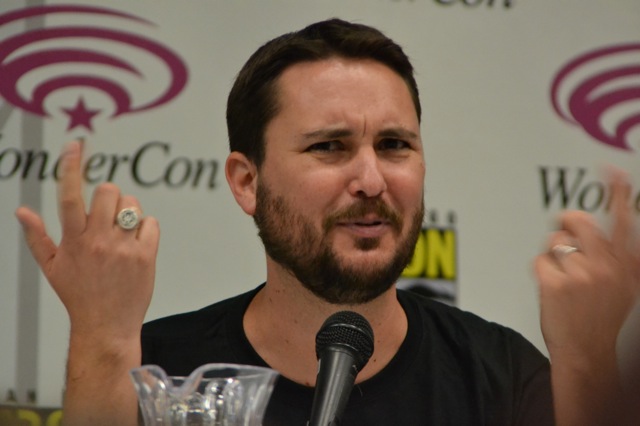 The Guild Season 5: Episodes of the award-winning web series about gamers will start airing April 10th and new episodes will air every Tuesday. The show's fifth season follows our favorite guild through their adventures and mishaps at a gaming convention. They are also releasing previous seasons of The Guild as HD movies so you don't have to watch the credits before each episode. Each previous episode has also been annotated with behind the scenes factoids à la VHI's Pop Up Video. Look for gag reel footage for each previous episode as well. The Guild is directed by Sean Becker and is produced by Felicia Day and Kim Evey.

Sword & Laser: The popular book club podcast becomes a cheeky web series hosted by show creators Veronica Belmont and Tom Merritt. The show includes reviews of a top fantasy (sword) and science fiction (laser) book each week along with interviews with authors. The podcast will still continue, making the YouTube show an added bonus. During the panel, Veronica joked that she was excited that they could look the authors in the eye and tell them what they thought of their books. Sword & Laser will premiere April 13th. New episodes debut every other Friday. Executive producers for Sword & Laser include: Felicia Day, Kim Evey, and Sheri Bryant.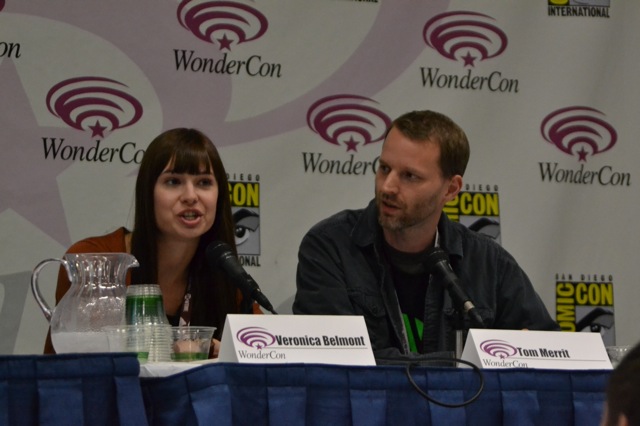 Written By a Kid: In this unique show, directors take original sci-fi, fantasy, or horror stories made up by actual kids and bring them to life. The result is super cool, unusual live-action and animated stories from the minds of 4 to 9 year old children. Directors for this show will include Greg Aronowitz, Dane Boedigheimer, Rhett & Link, and Daniel Strange. Kim Evey mentioned at the panel that it was extremely challenging to take these ideas from a child's imagination and bring them to the screen with tiny budgets and she was SO excited about this show (see her in the photo below). Felicia Day, Kim Evey, and Sheri Bryant are executive producers for Written by a Kid.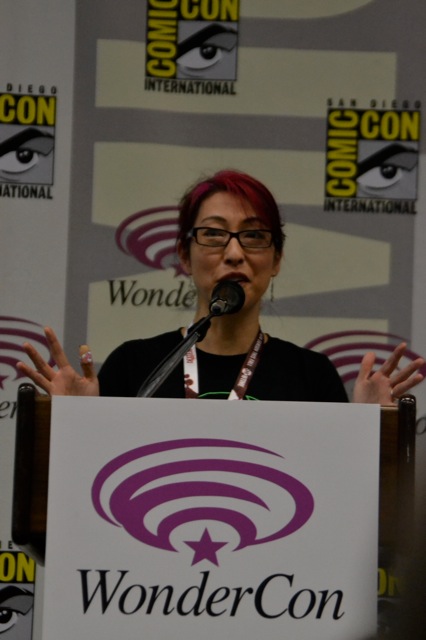 Learning Town: A musical web series (and twisted educational kid's show?) by nerdy comedy duo Paul & Storm created by Paul & Storm and Josh Cagan will debut in the fall of 2012. If Paul & Storm (pictured below) are involved, you know it's going to be awesome. Executive producers for Learning Town include Felicia Day, Kim Evey, and Sheri Bryant.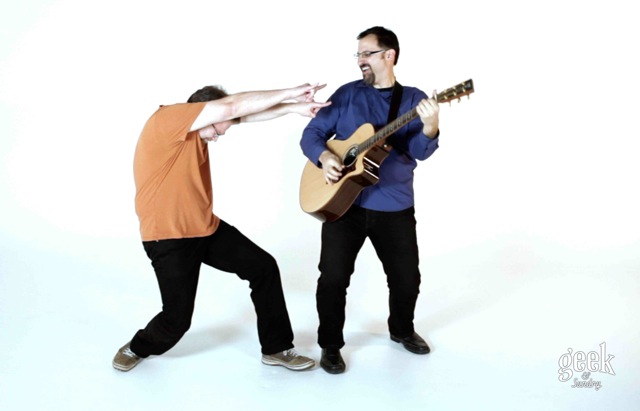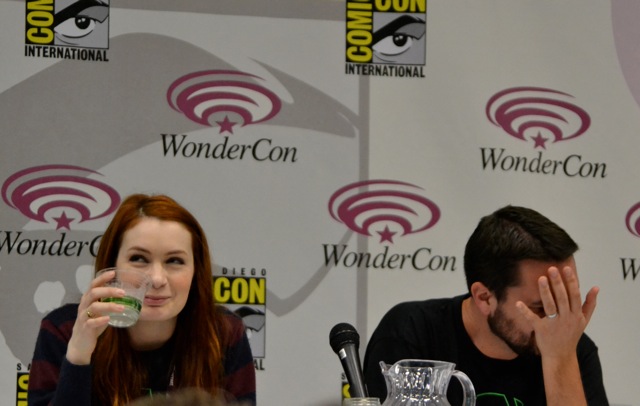 This panel was by far our favorite of those we saw at WonderCon this year. Felicia and Wil endlessly tease each other as only good friends can. They seem to have the comfortable familiarity of bickering siblings. If you have been following Wil and Felicia's intern war on Twitter, then make sure you check out its continuation in the later part of the panel.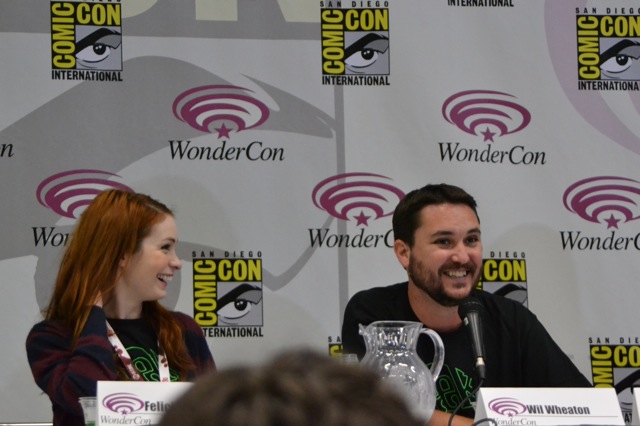 Check out the video of the panel below and make sure to watch for Bill Brady trying to get Wil Wheaton to pick up his phone. Via Twitter Brady asked the audience to have Wil answer his phone calls after @GeekandSundry tweeted "Fans just asked @FeliciaDay to join @WilW on Big Bang Theory" and the audience tweeted requests to @BillBrady. Also look for fun shenanigans involving text messages from Paul of Paul & Storm.
Geek & Sundry launches Monday April02, 2012 on YouTube. Make sure you check out the trailers for the shows & subscribe to the channel here.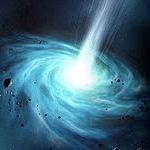 We hope you have enjoyed this article. As always we thank you for visiting WormholeRiders News Agency. Please feel free to share this news article by clicking one of the social media icons below.
You may also leave a spam free comment or question here, or feel free to visit and chat with us on Twitter by clicking our avatars or the text links in this news article.
Thank you
XO Rachelle Smith, Ph.D. & Anne Lamsa