Welcome back WormholeRiders, Helix, Legends  and San Diego Comic-Con admirers!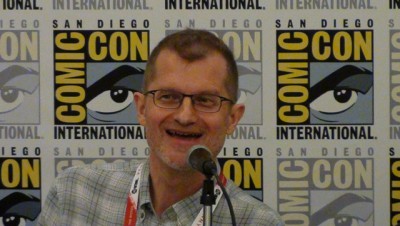 On Friday July 10, 2015, at the world famous cultural event known as San Diego Comic-Con, courtesy of the great folks at CW3PR, we here at WormholeRiders had the definite pleasure of meeting and interviewing Reinhold Heil, the world famous musician and composer who has delighted his dedicated followers for over thirty years!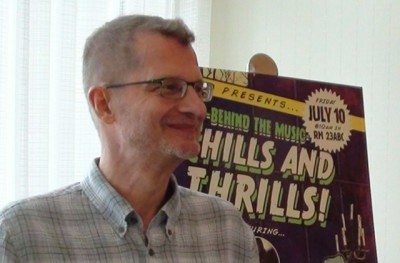 Perhaps best known for his recent composition scores in Helix on Syfy, and now Legends on TNT, extending to "Deutschland 83", which began airing on Sundance TV in February, Reinhold Heil has left no stone go unturned in producing outstanding contemporary television scoring!
Leveraging a contemporary flair in his composition, relative to current melodies, Reinhold's sounds, and music themes are employed to dramatically support the story arc narrative to reveal the emotional worlds that fans enjoy bonding with as discussed in his interview included below.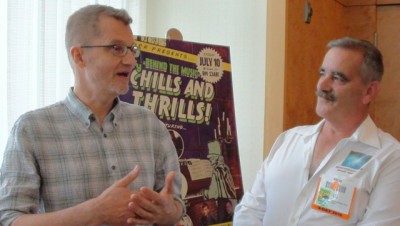 Reinhold Heil's distinctive musical signature is most often characterized by harmonic complexity, emotional resonance, unconventional chord progressions, and uniquely hybrid soundscapes.
Reinhold Heil is a German-born, Los Angeles based Golden Globe nominated film and television composer. Prior to Reinhold's career as a film composer, he was well known throughout Germany and Europe for what many have referred to as his "Monster Synth Chops".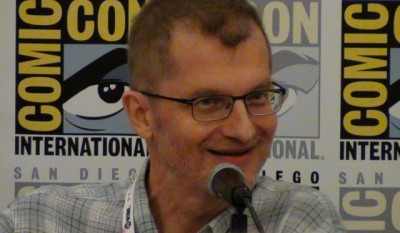 At the tender age of twenty-one, Reinhold Heil was a well known fixture in the German music scene as the keyboardist of a popular jazz funk fusion band, marrying jazz, rock, and electronica in local Berlin entertainment establishments.
Thereafter, Reinhold the musician toured Europe as the keyboardist, co-producer, and co-writer of the legendary German punk band The Nina Hagen Band and later for Spliff, both two of Germany's most popular rock bands of the 1980s.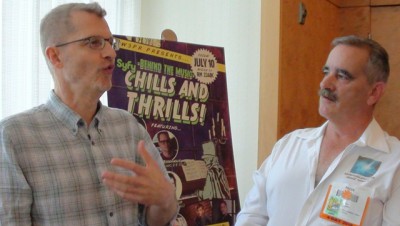 Reinhold Heil was also a prolific music producer producing the famous platinum hit "99 Luftballoons" for Nena in 1983. More seasoned music aficionados recall "99 Luftballoons" topping the charts worldwide, that became one of the most successful non-English songs in United States history.
Reinhold's career as a film composer began some 15 years later. In 1999 he delved into the silver screen entertainment world with the pioneering electronic score for "Run Lola Run", Tom Tykwer's international art house sensation and cult classic. "Run Lola Run" was the first film scored directly for the film to have a techno themed score that was not comprised of pre-existing music!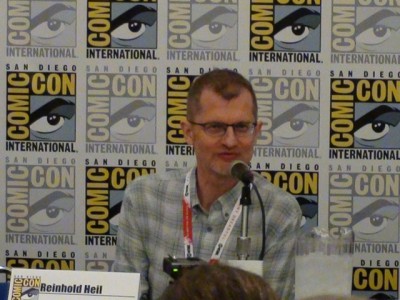 Exploration of technique and brilliant innovation are critical to the success of Reinhold Heil's creative genius. Reinhold utilizes a hands-on approach to music production, mixing, and engineering in creating his scores. A well known multi-instrumentalist, Reinhold owns a vast collection of unique musical instruments and vintage digital sounds from the early days of computer generated music. His admirers have enjoyed this factor when these treasures find their way into his scores as organic and electronic custom sounds.
Reinhold's film and television career includes scores from "Deadwood", "One Hour Photo", "Perfume: The Story of a Murderer", "The International", and "Cloud Atlas".

As mentioned above, Reinhold Heil's delightful approach to television composition included the much loved Helix. As confirmed by our own sources, including Reinhold Heil, Helix was not scheduled for a third season renewal breaking the heart of millions of fans world-wide. Reinhold, always on the move ahead of the pack in the entertainment industry, is now composing for TNT's Legends starring Sean Bean!
We hope you have enjoyed our Syfy Chills and Thrills panel and interview with Reinhold Heil, thanking him for spending some time with all of us sharing details about his wonderful career! Thank you.
Stay tuned as the WormholeRiders News Agency Team announces more of our San Diego Comic-Con and new WHR You Decide video interview series during 2015 and beyond at New York Comic-Con!

In the meantime, please feel free to share this article with your friends, co-workers and or family by clicking one of the icons below. We thank you for visiting and express our sincere gratitude for doing so!

Feel free to visit WHR on Twitter, WHR on Facebook or visit me on Twitter by clicking the text links or images avatars in this news story. I and Team WHR look forward to Seeing You on The Other Side in 2015!

Thank you.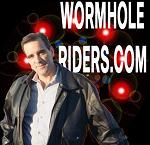 Best Regards,
WR_Systems (Kenn)