Welcome back CyPhaCon conventioneers, Gigi Edgley lovers and WormholeRiders!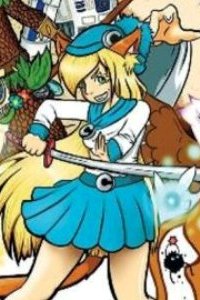 First let me give a huge thanks to CyPhaCon for allowing Wormhole Riders News Agency to be a part of the media coverage for CyPhaCon 2018: THANK YOU!
Although this has only been my second year to be a part of the media coverage for CyPhaCon, I honestly don't think I could be more proud of what they have accomplished this year. (Though I am sure they will prove me wrong in future.)
The rain and cold front that blew through did not deter fans from attending. And not one attendee that I spoke to on the final day of CyPhaCon had any complaints. All feedback received was positive.
All guests attending were beyond friendly, very approachable, and we loved every one of them. A great sense of humor and being relate-able goes a long way, and every guest was just that.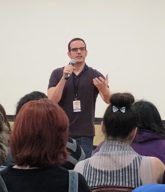 Our first day was a brief one with me traveling in from the Houston area due to work. But we got in just in time to catch J. Michael Tatum's (Black Butler, Dragon Ball Z Kia, Attack on Titan) panel.
Just a couple of highlights where; On his name: There are lots of Michael Tatum's within 15 miles of him, so 'good luck stalkers!' He also told us a story of a 'sweet' 10 year old at a convention that had approached him about his role as Sebastian.
In the end, she told him 'Don't f@#% it up.' (I'm picturing head spinning here.) Tatum said he looked at the kid's mother and she looked back at him like 'you heard her.' Out of the mouth of babes..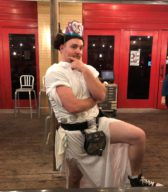 Later that evening CyPhaCon held their CyPhaCon Pub Crawl.
We decided to drop into their final destination, MacFarlane's Celtic Pub, and were extremely pleased to see the level of community involvement with this event!
A cool bonus? The wait staff were dressed in cosplay as princesses!
What?? Guys can look pretty too! Just ask our new acquaintance Kane..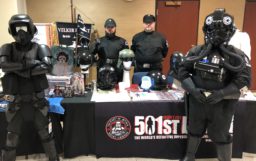 We visited some of our favorite fan groups, NAACG and the 501st Legion. And the amount of fans that turned out in cosplay and the many different characters this year was the coolest!
This was the first time I've seen so many dressed as anime characters as well. And I officially saw my very first Kim Possible and Shego cosplayers. Admiring all the creativity of cosplayers is still a favorite thing of mine to do at comic cons!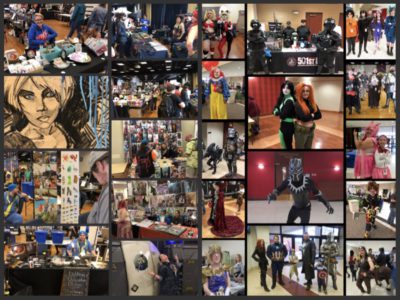 As we photographed cosplayers, we also made our rounds to check out and shop the many vendors and artists. This year it seemed there was a more spread out variety of vendors which was a bonus.
There were things from corsets to kilts, silicone ears, pipe lamps, tees, etched glass, artwork, books, trinkets, etc. I'm still mad for not talking myself into that lamp! Maybe next year!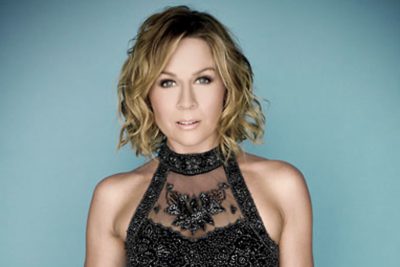 Team Wormhole Riders was also fortunate enough to have a quick chat with Gigi Edgley (Farscape, Nexus, Jim Henson's Creature Shop).
It's okay to say we love her right?
Gigi has SUCH an amazing energy! She filled us in on her upcoming events as well as her upcoming Wander Land tour with her sibling Jake Edgley. Looks like we have some August plans in Houston!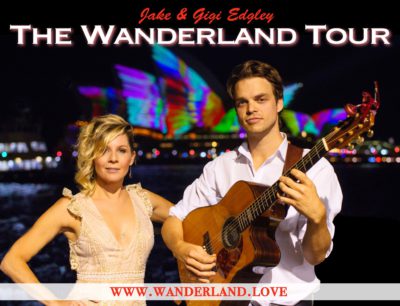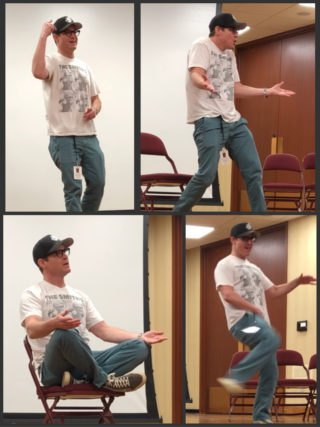 After our chat with Gigi, we made our way to Eddie McClintock's panel. If you're a Warehouse 13 fan, you'd have become an even bigger fan of McClintock. I have many friends who were, and still are, fans of Warehouse 13. Their biggest question for me was 'HOW WAS HE?!' He was alright..
Okay, he was amazing! He embodies Pete Lattimer, is extremely approachable, and funny as he//. (Can I say that on here?). He was asked: If you could take any of the artifacts from Warehouse 13 that actually worked, which would it be?
And as much as I want to tell you that answer.. DM me and I'll share is all I can say! He assured us it was totally a thing. There was something about being Irish and field mouse.. I'm thinking I need to re watch all episodes of Warehouse 13. 
#TeamWHR hopes to meet McClintock again in future!
CyPhaCon also held something for the kiddos that looked to me a major success, CyPhaKids. They had a slew of activities to ensure that the little ones enjoyed CyPhaCon as much as everyone else. Way to go guys!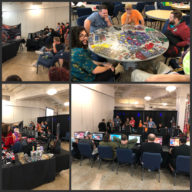 And CyPhaCon wouldn't be complete without tabletop gaming and gaming tournaments. I was excited to see some of the Overwatch tournament (my kid's fave) and Super Smash Bros. The CyPhaCon gaming area was without doubt another huge hit for CyPhaCon fans.
I hope to see continued success for CyPhaCon in Lake Charles, LA! We are beyond grateful for the opportunity to cover this event and can't wait until the next time!
FYI: There WAS a li'l Steamboat Bills action. Duh! You didn't think the habit that Garrett Manuel started would go unfed did ya?! Team WHR even brought enough back to share with CyPhaCon guests. ..Can't figure why I gain weight when I go to CyPhaCon..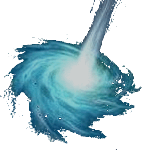 Thank you for visiting Wormhole Riders News Agency. And thanks to Kenn of #TeamWHR for video embedding and additional images for my report. I hope to be back in the near future for more convention adventures!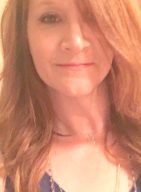 Please feel free to leave a comment here, share this news article, or you can chat by visiting and following me on Twitter by clicking on my avatar to the right.
Thank you!
Tonja (@twotees68)