Hey Houston, it's that time!
Space City Comic Con is returning May 27-29, 2016 to NRG Center.  Last year was a blast and this year is looking to be even better.  I am so excited to share some of their great guest announcements with you guys, especially NEXUS and Gigi Edley!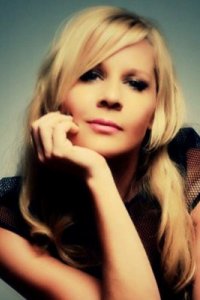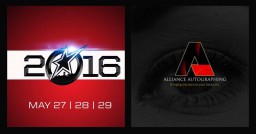 Space City Comic Con and Alliance Autographing have done something un-freaking-believable.  At my last count, they've managed to snag sixteen cast members from Sons of Anarchy!  I can't even begin to describe all the bad*** in this cast: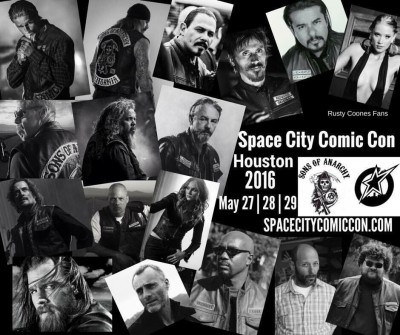 Charlie Hunnam (Jax Teller-I'm told it's okay to swoon a little.), Tommy Flanagan (Chibs Telford), Texas native Emilio Rivera (Marcus Álvarez), Ryan Hurst (Opie Winston, who's also known in my house as 'He looks familiar. That's the dude from "that" show, only more furry!'), the formidable Ron Perlman (Clay Morrow), Jacob Vargas (Allesandro Montez), Timothy V. Murphy (Galen O'Shay), Michael Ornstein (Chucky), Kristen Renton (Ima), Mark Boone Jr (Bobby Munson), Rusty Coones (Rane Quinn), Michael Beach (Taddarius Orwell 'T.O.' Cross), Christopher Reed (Filthy Phil), David Labrava (Happy), Niko Nicotera (Ratboy), And finally, the amazing Kim Coates (Tig Trager).  He has this love to hate/hate to love thing working for him and his characters.  And as I write this, Drea de Matteo (Wendy Case) has joined.  They're at seventeen SOA cast members!  (Make sure to check the dates, as all guest's attending dates may vary.  There are great VIP packages available so snag 'em while they're available!)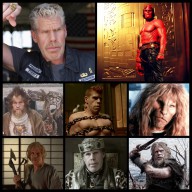 Speaking of Ron Perlman, I absolutely LOVE him as Hellboy!  Perlman has had other impressive make-overs from shows like Beauty and the Beast (Vincent aka The Beast), and a movie I've watched too many times to count, The Island of Dr. Moreau as Sayer of the Law.  He also has a long list of voice acting credits and is currently working on the Amazon series 'Hand of God'.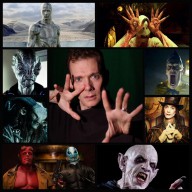 Another from Hellboy we'll be seeing is Doug Jones.  If you don't know the name, you will know the MANY faces of Doug Jones.  His list of FX characters is absolutely amazing!  Just to list a few: Hellboy: Abe Sapien, Falling Skies: Cochise, Fantastic Four: Rise of the Silver Surfer as the Silver Surfer, The Strain: The Master, Pan's Labyrinth: Pale Man, and Legion as the Ice Cream Man.  And that's just a small sample!  He's definitely on my 'must see' list.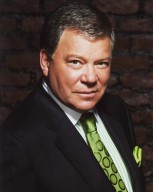 Returning this year is Star Trek's Captain James T. Kirk, William Shatner.  I'm still blown away by last year's encounter.  Even though he's known widely for Star Trek, I still think my favorite work of his was in the Twilight Zone episode 'Nightmare at 20,000 Feet'.  I've taken in one of Shatner's Q&As and I will never forget it!  One of the funniest things I've ever seen and he gives great sarcasm!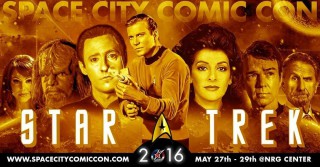 Space City Comic Con has many Star Trek guests in their line up from ST: Deep Space Nine, ST: The Next Generation, and Star Trek Continues. Returning home to Houston is Brent Spiner, aka Data.  Also, the beautiful Marina Sirtis (Deanna Troi), Michael Dorn (Worf), Rene Auberjonois (the gelatinous Odo), and another that I can't wait to finally meet, Michele Specht (Dr. Elise McKennah).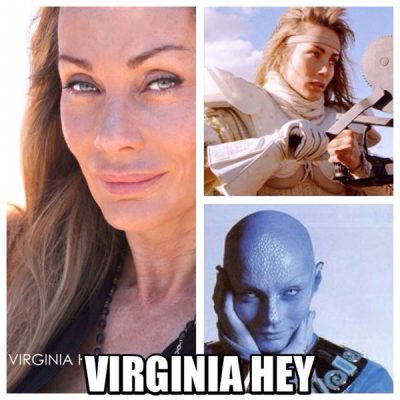 Being a huge fan of sci-fi, it is more than great to see some Farscape names at SCCC! 
Zhaan, played by Virginia Hey, who also starred opposite Mel Gibson in Mad Max 2: The Road Warrior will be attending. 
I also cannot wait to see Gigi Edgley who played the one I always referred to on Farscape as 'Crazy Monkey' aka Chiana, who will be returning this year! 
Gigi Edgley is hilarious! I love watching her interact with her fans!  I believe she jokingly referred to Todd last year as 'Mr. Stalker Man' while waggling her finger at him.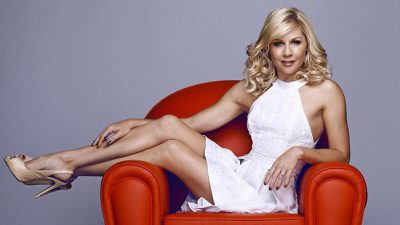 I would be lying if I said I was not excited to see Ms. Edgley in the sci-fi short NEXUS!  And SCCC has managed to put together a world premiere viewing! 
NEXUS is produced by Johnny Steverson and created by Carlos Aldana, this sci-fi short's bio reads:  'In a post apocalyptic world where humans are on the verge of extinction, a desperate physicist tries to find refuge for her family in a parallel universe… ours.'  I'm SO in..  Try to catch this short if you can!
I know more than a few who will go nuts over Game of Thrones' Esmé Bianco (Ros), Eugene Simon (Lancel Lannister), and Julian Glover (Grand Maester Pycelle) who are guests at this year's SCCC.  I'm told I need to see this show.. No spoilers!  It sounds like a rainy day binge watch is in my future?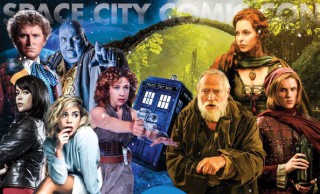 And I've found out that I have friends that will actually squeal when they hear there will be Doctor Who guests in attendance.  Who knew?  So all you D.W. squealers, come out and welcome Alex Kingston (Professor River Song).  I've been a huge fan since her ER days as Dr. Elizabeth Corday.  Then there's Billie Piper (Rose Tyler) who also appears in Penny Dreadful (Lily/Brona Croft), Simon Fisher-Becker (Dorium Maldovar),  Eve Myles (Gwen), and the Sixth Doctor Who, Colin Baker.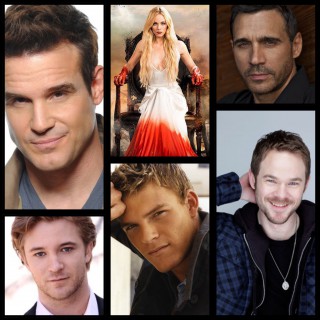 There is such an amazing guest list this year that I could go on forever!  The fierce Laura Vandervoort (Bitten, V, Smallville), Alan Ritchson (The Hunger Games: Catching Fire, Smallville), Green Power Ranger: Jason David Frank and Red Power Ranger: Steve Cardenas, Cody Saintgnue (Brett Talbot-Teen Wolf), Eddie McClintock (Warehouse 13), my twin sis' favorite Highlander, Adrian Paul (Duncan MacLeod), Shawn Ashmore, (Bobby/Iceman in X-Men, Jack Joyce in the recently released video game Quantum Break), Michael Welch (Mike: The Twilight Saga series. Welch was also remarkable as the young Jack O'Neill in Stargate SG-1.),  Dirk Benedict who most know as either 'Face' from The A-Team, or 'Starbuck' from Battlestar Galactica, and the funny Peter Dante who starred in many movies with Adam Sandler.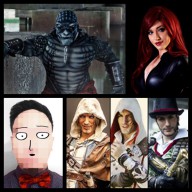 Aside from celebrity guests, kids and adults alike will love seeing all the Cosplayers at Space City Comic Con.  I think I may be more excited to see all the cosplay characters.  You  would not believe the dedication some of these guys and gals put into their costumes!  I'm hoping to see more from Assassin's Creed, anything Steampunk, and this D-Piddy I've heard so much about!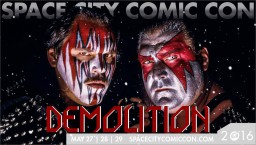 Now if none of the above works for you and physical pain is more your speed, then Lucha Underground's Mil Muertes, Sexy Star, and Catrina, or tag team wrestlers 'Demolition' will do nicely.
And parents, if you want more kid friendly, check out Space City Comic Con's Kid Zone!  Kids 10 and under get in free!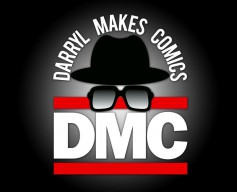 There is so much to see and do at Space City Comic Con!  Make sure you also check out all the artists, comic creators, writers, fan groups, and vendors!  Just to list a few: Valiant Comics, DMC, Gabrielle Faust, Liam Sharp, and Dietrich Smith!
So get your passes early!  Lots of ticket options to choose, and don't forget autographs and photo ops!  I recommend purchasing prior to SCCC to avoid lines, but you can purchase tickets at the con.
And please make sure to thank the staff and volunteers.  These guys do a great job and work hard to bring fans together!
Hope to see you all there!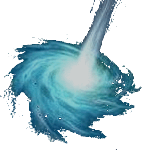 Thanks to Kenn for final audio, video embedding , and additional image staging, and many thanks to you for reading and visiting WormholeRiders News Agency.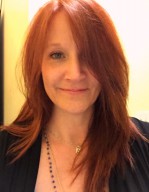 Please feel free to leave a comment here, click an icon below to share this news article, or you can chat by visiting and following me on Twitter, just click on my avatar to the right.
Thank you!
Tonja (@twotees68)