Dallas, are you ready for Fan Expo?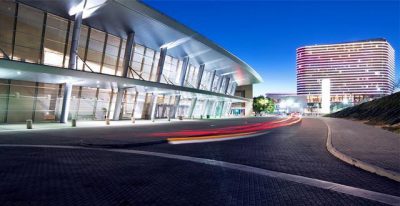 The fantastic Fan Expo Dallas Comic Con returns this weekend, June 3-5, 2016 at the Kay Bailey Hutchison Convention Center Dallas named after this fine woman and citizen.
Of historical note, Ms. Hutchison is the only woman to have represented the State of Texas in the United States Senate!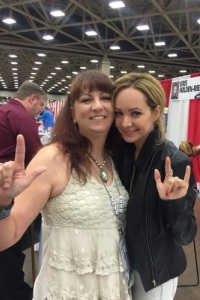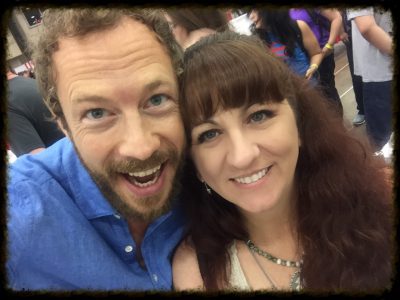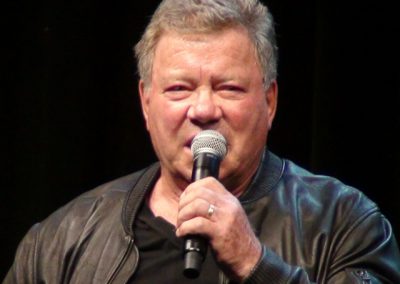 I had an awesome time during my visit last year when I met the Lost Girl stars Ksenia Solo and Kris Holden-Ried!
This year we are even more excited about the fabulous guests and outstanding activities that Fan Expo Dallas Comic Con has in store for fans this year.
The Convention Center Dallas venue itself is a nice place to visit. Better yet, the layout of the Convention Center Dallas makes things easily accessible for all fans.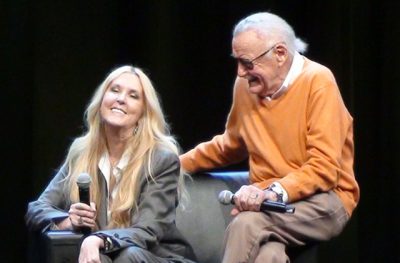 The wonderful producers of Fan Expo Dallas Comic Con event have lined up entertainment legends Stan Lee and William Shatner.
The addition of these two super stars at Fan Expo Dallas Comic Con tops off an already amazing line-up of special guests to appear at this yearly pop culture event that has become a legend in its own right!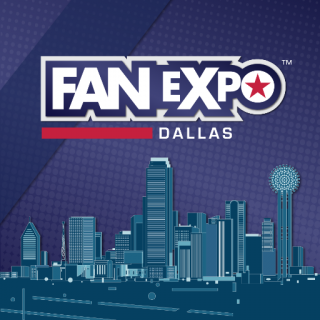 Fan Expo Dallas have some awesome special events lined up for fans (these are purchased separately from the admission to the convention). They have Peter Capaldi, Jenna Coleman and Michelle Gomez from Doctor Who. (I will admit that they had us at Doctor Who!)
As well as Freema Agyeman (Doctor Who/Sense8, appearing Friday only) and Arthur Darvill (Doctor Who/Legends of Tomorrow).  
The Doctor Who Event, Tales from the Tardis, is Friday, June 3 at 7:30 pm. For a modest additional fee, fans can experience seeing Capaldi, Coleman and Gomez together on the stage for the first time in North America. How cool is that?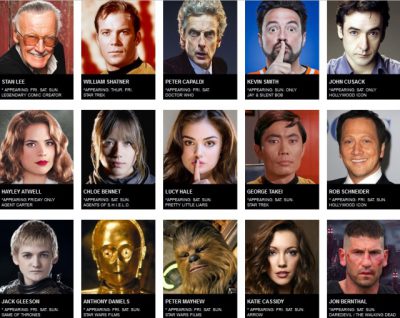 Fans of Jay and Silent Bob fans can spend an evening with Kevin Smith and Jason Mewes at the event Jay and Silent Bob Get Old Sunday, June 5, 2016 at 6:00 pm. I follow them on Twitter and Facebook and I can only imagine the laughter that will be experienced at this special event!
In an event that sold out quickly, fans were able to purchase a special event with the one and only Stan Lee! Breakfast with Stan Lee is sure to be an extraordinary experience.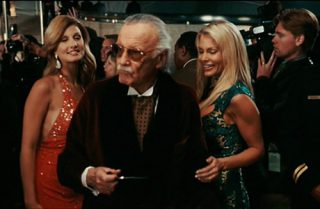 I always love the cameos that he does in movies! The most recent one that I loved had Stan Lee cast as a Disk Jockey in a strip club in the blockbuster action adventure movie Deadpool!)
I am already preparing myself for being in the presence of Lee's greatness this year, it is certain to be a priceless experience.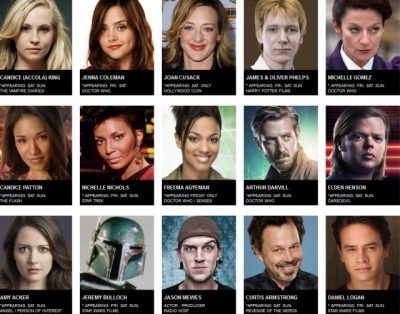 Kicking off the Fan Expo Dallas on Thursday, June 2, 2016 is another special event, An Evening With William Shatner. Fans can have the fascinating experience!
This will be a great event celebrating 50 years of Star Trek brought to life by the adored Captain James T. Kirk. Fans can relive their favorite moments from the USS Enterprise and beyond in celebration of one of the most beloved Science Fiction shows in pop culture.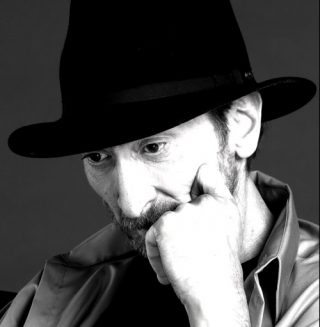 For those that love the darker side of comic book series, there is another special event that fans could take part in. Frank Miller is making a rare appearance with the team that worked with him on Dark Night III.
For an additional price, fans were able have a one of a kind experience. Thirty lucky fans, chosen by a lottery system, are going to be able to experience to meet Miller and the team and receive a hand-drawn Batman head sketch, an over-sized limited edition lithograph and three autographs from each team member on items of your choice.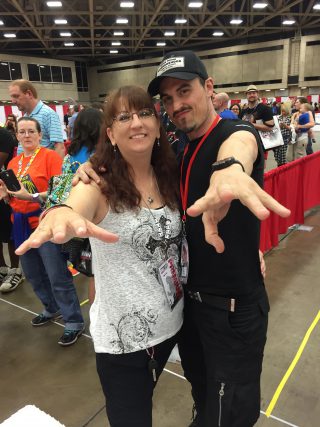 Now that's a once in a lifetime experience right there!
The special events offered by Fan Expo Dallas are definitely some of the best events that I have seen at the cons I have been to.
There are some opportunities to have once in a lifetime experiences that could make one of a kind memories to all who attend these events.
I know I am beyond excited to have the chance to be part of such extraordinary events.
Rounding out the celebrity guests is a list full of exciting people. Hollywood icons appearing are John Cusack, Joan Cusack, Curtis Armstrong and Rob Schneider!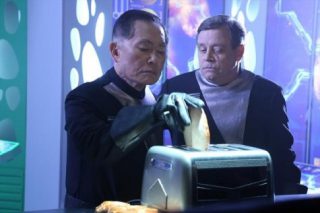 To continue with guests celebrating the fantastic 50th anniversary of the Star Trek franchise is none other than Ensign Hikaru Sulu, George Takei!
Did you get a chance to see Mr. Takei's guest spots on Lost Girl and The Neighbors with Mark Hamill of Star Wars fame?
Both are absolutely priceless performances by the tremendously talented Mr. Takei!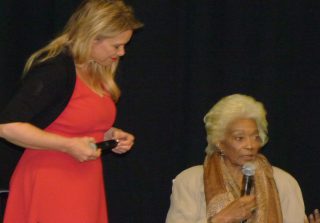 And a very special Fan Expo Dallas Comic Con guest is Star Trek's Nichelle Nichols!
Forever everyone's favorite Communications Officer, Lieutenant Nyota Uruha, whom we recently had the privilege of seeing Ms. Nichols during the SuperheroIRL panel at Silicon Valley Comic-Con will be thrilling fans during the Fan Expo Dallas event extravaganza!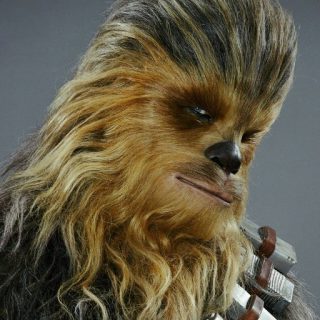 Star Wars fans will enjoy seeing fan favorites including Peter Mayhew (Chewbacca), Anthony Daniels (C3PO), and Jeremy Bulloch (Boba Fett in the original series).
The list of guests is definitely impressive.  There are so many great people to meet: Hayley Atwell (Agent Carter, it broke my heart when it wasn't renewed), Chloe Bennet (Agents of S.H.I.E.L.D), Lucy Hale (Pretty Little Liars), Jack Gleeson (Games of Thrones), Katie Cassidy (Arrow, I loved her as Black Canary) Candice Accola King (The Vampire Diaries), James Phelps and Oliver Phelps (the twins, Fred and George Weasley from Harry Potter), Candice Patton (The Flash), Eldon Henson and Jon Bernthal (Daredevil) and the lovely Amy Acker (Person of Interest). It is a list that is so incredible, I can barely contain myself!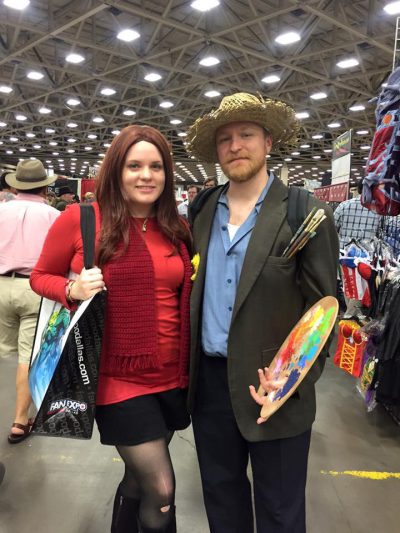 Along with Stan Lee and Frank Miller, there are some awesome comic guests that includes: Todd McFarlane (creator of Spawn), Scott Campbell (Comic Book Artist), Leinil Francis Yu (Star Wars), and writer Dan Slott!
Comic book authors and illustrators are often the inspiration for movies, television shows and of course, Cosplay!
And as a Reading teacher, I have a lot of appreciation for authors and illustrators.
I have been able to get many reluctant readers to read comic books and graphic novels whom otherwise wanted nothing to do with actual reading, and everything to do with often mindless electronic gizmos! Score a victory for education via comics which often lead a young mind to other types of literature!
There are also Horror featured guests, Anime featured guests, Animation guests, and Gaming featured guests. I cannot fail to mention the Cosplay guests.
One of my favorite things about cons is seeing all the Cosplayers. There are some talented professional Cosplayers that are phenomenal!
It is very cool to walk through the crowd and see people involved in Cosplay. Are you creative or want to have some cosplay fun? Go for it!
I love seeing people of all ages having fun, and seeing the kids who cosplay is a cool experience.
I hope to see many of you at the absolutely fun filled Fan Expo Dallas Comic Con this weekend!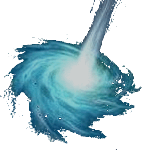 Thanks to Kenn for final audio, video embedding , and additional image staging, and many thanks to you for reading and visiting WormholeRiders News Agency.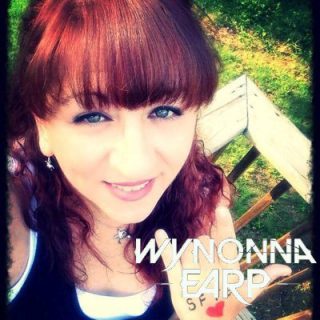 Please feel free to leave a comment here, click an icon below to share this news article, or you can chat by visiting and following me on Twitter, just click on my avatar to the right.