Welcome back convention goers!
'Tis the season – it is pretty much officially summer, and with that there is no shortage of conventions to suit any and everyone's fancies.
For me in particular, summer is kicked off with our yearly trek to Columbus, Ohio for Gama's (The Game Manufacturers Association) presentation of Origins Game Fair. So, let's quickly hit the highlights and let the week "play" out!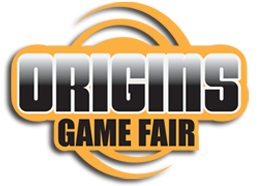 This year is something special – a triumvirate of 40 year olds…this is the 40th Origins Game Fair, the 40th anniversary of Dungeons & Dragons, and a little known fact that all the world will soon learn…I turned 40 last month… With 40th anniversary of Dungeons & Dragons, there are many plans to memorialize and honor the father of the game, Gary Gygax (who passed away in 2008) as well as the unveiling of the 5th edition in July and August – a starter kit for the game to be release on July 15, followed by the release of the rule book and adventures on August 19.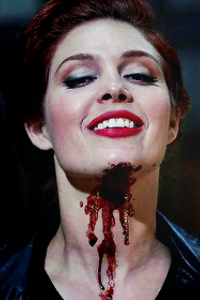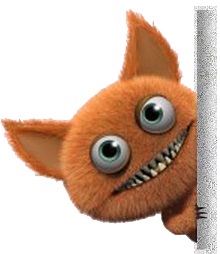 In addition to this being the 40th Origins Game Fair, the powers that be have added a FIFTH full day of gaming – the convention now officially begins with the first events at 8am on WEDNESDAY, June 11, 2014! The official Origins site book boasts of nearly 3500 games over the 5 days, with gaming going on in some form or fashion almost each of the 24 hours in a day. This year's theme is "Monster", and they actually have a mascot too. Its name is "Crit", a double entendre – for "critter" and for the all-important "critical hit" in gaming!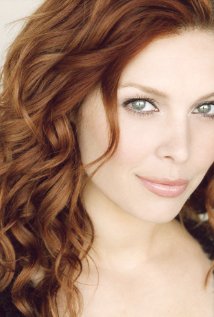 Fresh off an appearance at The Pop Culture Expo in Boston, Origins 2014's Special Guest this year is none other than the incomparable Alaina Huffman! Seen most recently in The CW's Supernatural as the powerful demon Abaddon, Ms. Huffman's career ranges as far back as a guest appearance on Dawson's Creek as Rina, "the hot girl". Her career includes guest roles in two of the three CSI franchises – NY and Miami, and both of the NCIS franchises. It could also be said that Ms. Huffman gravitates to roles in shows on Syfy as well – such as Maureen Bowers on Painkiller Jane, 1st Lt. Tamara Johansen on Stargate Universe, and as Sarah Nelson on Alphas. Not to be left out is her role as Black Canary in Smallville, which also ran on The CW.
And this just the half of Ms. Huffman that we know about! As prominent an actress she is, did you know that this full time actor has another FULL time job? She and her husband are parents to FOUR children, one wonders how all is balanced – I have three and there is nothing but insanity in my house! We hope to catch up with Ms. Huffman and find out just how she does manage to maintain both a healthy career and family. Ms. Huffman will not escape this convention without having to perform either, she is slated to be the host of this year's Origins Awards ceremony on Saturday evening.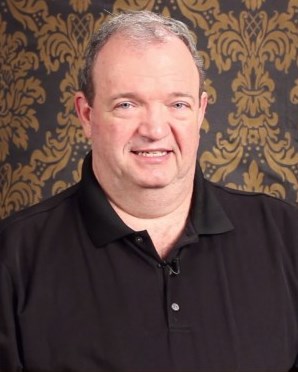 Not to be outshone, two Guests of Honor this year at Origins are Tracy Hickman and John Kovalic. Both tremendously renown in the gaming and literature worlds, there is no "They Might Be Giants" – these men ARE giants in this industry! For all his successes, Mr. Hickman's beginning was one of a man following his passion for his product. At a point in time when the need to provide for his family was imperative, he approached TSR to see if they might be interested in the purchase of two of his game modules. Well, they were so interested, he walked away an employee. With the family now frighteningly uprooted, the rest, as they say is history.
Mr. Hickman's HUGELY successful Dragonlance is said to have been developed with his wife, Laura, on the drive from Utah to Wisconsin to join TSR. Dragonlance is a realm inclusive of games and novels, fourteen in all, which led to his success as well as his initial interaction with the immortal Margaret Weis. Now with over fifty books in print, Mr. Hickman is branching into the novelization of DC Comics with "Wayne of Gotham". He is also once again writing with his partner in crime, Laura. Since 2004, the Hickmans have four novels under their belt, as well as even dabbling in Kickstarter with their storytelling board game project "Sojourner Tales" soon to be launched. Fantasy literature and gaming royalty, Tracy Hickman is truly worthy of the title Guest of Honor.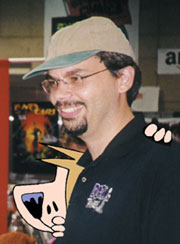 Sharing that title, is John Kovalic. Like Mr. Hickman, Mr. Kovalic is gaming, art, and literature royalty. Mr. Kovalic is seemingly a Jack-of-all-Trades: best known for his Dork Tower comic book, did you know that he has also illustrated board and card games for copious companies, most notably Steve Jackson Games' Munchkin series and it many derivatives. Mr. Kovalic is also the co-founder and co-owner of Out of the Box Publishing, serving as the company's art director, and is the sole illustrator to their game Apples to Apples. But wait there's more! In 2004 Mr. Kovalic was inducted into GAMA's Hall of Fame, he was the FIRST cartoonist to be so honored, and with the résumé and pedigree he possesses, it was a clear choice!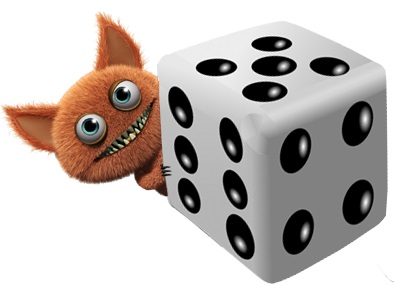 From Guests of Honor and Special Guests, there is Origins GAME FAIR itself. Five days of gaming, across all genres, universes, and platforms – however you want to call it, it is a paradise for ALL nerds and geeks. Film rooms, Craft Rooms, Kids Room, Exhibit Hall, Gaming Halls, a Reading Room AND a Library – complete with Librarians! You'll find nineteen librarians there, including Tracy Hickman, Michael Stackpole, and Timothy Zahn to name a few. Another big element of Origins is its art – from the Art Show in the Exhibit Hall to the Art College that offers over 100 classes at every level in all sorts, categories, and media. Additionally, there is an Art Competition, open to both professional and amateurs, where they compete against their own peers (amateurs to amateurs and the pros with the pros). We also love to participate in the Paint-n-Take whereupon all attendees with a valid badge can receive a free a miniature to paint on premises and take with them when it is complete. And like the Art Competition, there is also a (miniatures) Painting Competition in six categories.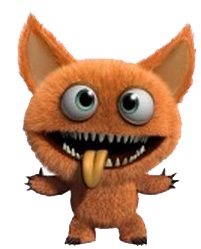 For those hemming and hawing about bringing the family, we cherish bringing our family because of how family friendly Origins is. All of us absolutely love the Kids Room, especially the crew that runs it – year after year, they have watched our kids grow up, and without fail and not just with our children, they remember ALL of the kids' names, AND their parents. This year there will be a life sized Candyland for the kids to play, and a "Clay-O-Rama" competition – where the kids will make monsters out of Play-Doh and have them fight; the last one standing wins. Included in the Family Track for Origins is a Craft Room and Craft Workshops and Classes, Family Movies (new to this year's convention), and even a Serenity Room (intended for the privacy of nursing mothers and those in need of a quiet corner for overwhelmed young 'ens).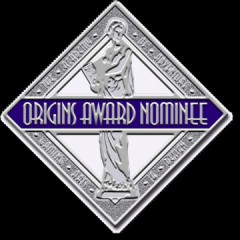 With the 40th Origins Game Fair, comes the 40th Annual Origins Awards Ceremony, hosted by the beautiful and talented Alaina Huffman, and previously mentioned. Nominees are placed in fourteen categories ranging from Best Roleplaying Game, to Best Board Game, and Best Game-Related Publication. The awards recognize outstanding work in the gaming industry within their assigned category. The winners are given a statuette bearing the likeness of the muse Calliope, and is such named. In addition to The Origins Awards, there is a special award given annually to an exceptionally innovative concept and/or product. This is called the Vanguard Award and it is given to inventions and innovations that are deemed to be unique and pioneering to the game industry. The ceremony is held on Saturday evening (June 14), at 7pm. Get your tickets promptly as this is an event that sells out very quickly!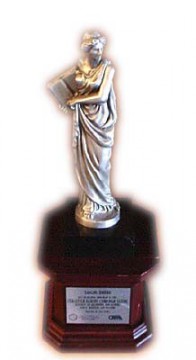 If that took us to Saturday, then we are just about finished here, because Sunday is a farewell day. It is by far NOT a slow day, there is still plenty of activity and many events are still running. For now though, it's time for this writer to pack it in and pack – we're on our way! Columbus or bust; Origins Game Fair, here we come! We hope to catch up with you at the convention, and we hope that you enjoy it as much as we do. Please feel free to leave a comment below, click an icon below to share this article, or you can chat and follow me on twitter, simply click on my avatar.
And thank you, as always to you our readers for taking the time to stop by here at Convention Corners at WormholeRiders News Agency, and to Kenn for the final staging and editing of this article!
Thank you!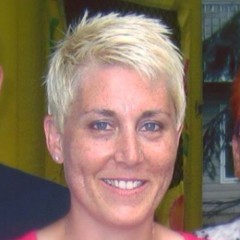 Karina (@FidgetTBC)