Welcome back Comic-Con Lovers and WormholeRiders!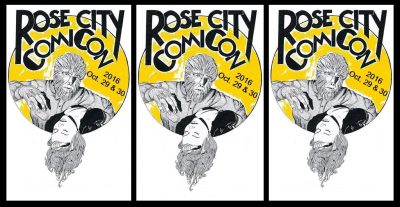 After driving in on Thursday evening I landed in Tyler, Texas for Tyler Rose City Comic Con 2016 with a stellar migraine. (I'm from the land of refineries so apparently cleaner air didn't agree with me.)
So my first night in Tyler was a recouping one. Friday morning found me feeling a little better (lungs and sinuses adapting) so Mr. Amos, who I'd stayed in touch with after last year's TRCCC, took us on a quick tour to find where the venue (Lone Star Event Center) and the ultra VIP dinner were to be held. He then showed us around the Caldwell Zoo. It's a very nice area to visit if you're ever in Tyler, TX.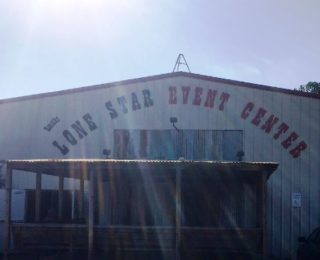 Tyler Rose City Comic Con (TRCCC – ran by Jericho Tours of Tyler) allowed quests to stop by the venue on Friday evening to pick up our wrist bands. They seemed to be very organized this year! The rain last year made things so chaotic, so it was great to see them in action and I actually was able to meet the host, George Jones, and a few more people who are involved with the comic con. Great group of people and they definitely made me feel at ease.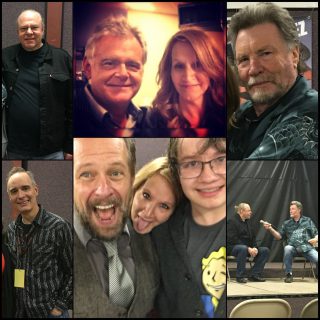 Later that evening was the Ultra VIP dinner where several of TRCCC's VIP guests were in attendance. The first guest to meet was Kevin McNally of Pirates of the Caribbean. And can you guess which of my favorite video game franchises he voiced in? Assassin's Creed of course. That was too easy, right?
What was impressive, however, was seeing a gentleman stand from his chair to greet people. Honestly don't see that very often these days. And Mr. McNally was holding up very well considering he told us he'd just gotten off a 36 hour flight from Sri Lanka! To him, 'it was 4:00 tomorrow.'
And for the second year in a row I had the pleasure of meeting Vernon Wells of Mad Max 2: The Road Warrior. I so loved his Q&A last year (I think he's amazing). I hoped to catch his Q&A again this year to ask him about a project he worked on with John Schneider (Bo Duke of Dukes of Hazzard), also a guest last year.
Also attending were James Ward (co-creator of Dungeons and Dragons), Paul T. Taylor (Pinhead of Hellraiser: Judgement), Brett Mitchell (Mitchell Studios), Stacey McLaughlin (Poison-Cosplayer), Greg Travis (Watchmen, Halloween II), and Eric Nivens who was an incredible host for John Schneider's Smothered screening last year. Migraine rearing its ugly head, I bowed out early and headed back to hotel to get ready for a good night's sleep.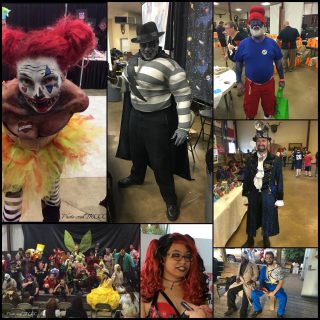 Day two was opening day. I'm happy to say that organization carried over to day two. Aisles were a bit tight, but building was nice and cool, and the weather was beautiful! There were plenty of vendor booths and I loved seeing some of them dressed in cosplay. A couple of new additions that I didn't see last year were a henna tattoo booth and a zombie caricature artist. Stacey McLaughlin (Poison) and Michael Wilson (Knightmage) were two of my favorite Cosplayers this year.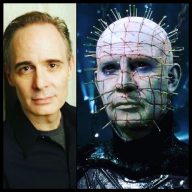 Making our way around the venue, my first guest stop was Paul T. Taylor aka the new Pinhead from Hellraiser: Judgement. The only word I could ever come up with to describe Pinhead was elegant. Yes, in all the creepiness that is the Hellraiser film franchise, Pinhead has this grace about him. It was interesting to learn that he has not seen the entire movie yet! I believe release is in February. If you loved the original Hellraiser movies, I hear this is keeping in line with those. So get your scare on!
Another favorite EVERY time is Chuck Hüber, the selfie king. He's always amazing with the fans! Love that he'll start talking in one character voice and end in a totally different one. He's recently started DubTrax and they're just as interesting to hear, with him channeling all these different voice characters!
On earlier trek around TRCCC, I couldn't locate Kevin McNally, Elysia Rotaru, or Rick Worthy's booths. Going back later in the afternoon, we got lucky and found Kevin McNally's, but no luck on the other two. I later found out that they were no longer scheduled to appear due to other obligations. I discovered that I'd missed McNally's panel, so we planned an early trip to catch Sunday's Supernatural panel.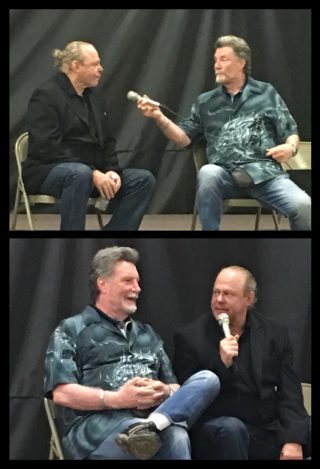 I did get back in time to catch Vernon Wells and Greg Travis' Q&A… I love Vernon Wells, even if he did tell me 'I hate you' (my response was blowing kisses) when I asked about how he ended up working on Mad Max 2: The Road Warrior. (I already knew, but he has a way with telling the story. (He is an amazing story teller!) He has been a favorite two years running.
I also got the chance to ask Wells about a project I saw that he'd been working on with another of last year's guests, John Schneider. The film is called 'One Month Out' and deals with the subject of Alzheimers. The film also stars Ruth Buzzi and Barry Bostwick. I've linked the bio to film title. Wells also had some VERY kind words about Schneider, John Schneider Studios, and the flood victims of Louisiana (two major floods in less than a year) and asked all to keep them in our thoughts.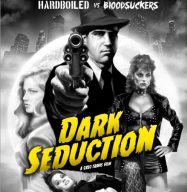 Greg Travis (Showgirls, Starship Troopers) held a screening at the Liberty Hall Theater for his noir film Dark Seduction that evening. The film is described as 'A hard-boiled love triangle between a private eye and two bloodsucking dames.' I missed it due to my kiddo's age restriction, but I did stop by and buy a copy. 'I'm looking for a vampire with one tooth' Dick Jones. If you love vampires and old 1940's black and white films, this may be for you.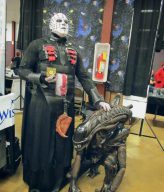 Later that evening I met cosplayer Knightmage (Michael Wilson). This hulking guy sat quietly across from me at dinner. (Beforehand: I get the irony of my next statement.) He's massive and his cosplay skills completely transform him into someone un-recognizable! Ha ha, when I returned home from TRCCC, I'd watched a cosplayer video that said gentle giant shared. I now know that he is a cosplaying, neck snapping, maniac! Hope to see him in full on Spawn costume one day! The photos are amazing! (Photo cred. Wilhelm H. Deinbeck.)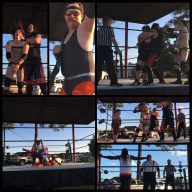 The next thing on my list was definitely watching wrestling by League of Lions Pro Wrestling. I have included the video below. and it's the best thing ever!
Envision Stayin' Alive by the Bee Gees and men in spandex, or maybe don't.
Either way, I again got to relive my childhood by watching wrestling and listening to some of the best smack talk! I was also treated to a little dance by League of Lions own Mongoose. I'll try to link those moves with shared review. You're welcome?
Afterwards, we visited more vendor booths and hit the food vendor. The food fare made me feel a little nostalgic. I loved that it gave me the feeling that I was visiting an old carnival/fair. And again, the weather was so amazing. There were bounce houses for the kids, tents, RC car racing, sword making demos, spray painting and a wrestling ring set up outside. It was like a comic con/mini fair all rolled into one.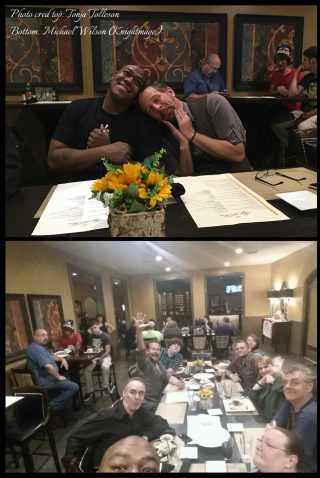 Later that evening, VIP ticket holders had the option to have another dinner with TRCCC's VIP guests. I'd been a little nervous about going to this one solo, but Brett Mitchell of Mitchell Studios and a few other guests convinced me I'd survive it. I'm so amazed at how comfortable I was around this group of people. Sitting at the table with Paul T. Taylor (Pinhead), Michael Wilson (Knightmage), Brett Mitchell and his spouse, Chuck Hüber, and 3 others, I was completely at ease. We saw an elevator on one end of the restaurant and debated on all hopping in to see where it led. I wondered if we'd get thrown out while Mitchell speculated it went down and led to The Hive. And how adorable are Hüber and Wilson? These are definitely two of my favorite photos. (Top photo by me, bottom photo cred to Michael Wilson.)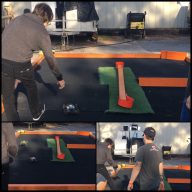 The last day of the con would be a somewhat short one for me. Long road trip and work the next day dictated that we needed to hit the road fairly early. We got to the comic con with a little free time before Kevin McNally's Supernatural panel, so I watched Ian (my son) race one of the RC cars from Tyler RC Complex. Remind me NOT to take him for his driver's license please? The owner of the booth and I laughed SO hard! And even though Ian wasn't feeling 100% from his sinus allergies, he was having a blast with those cars.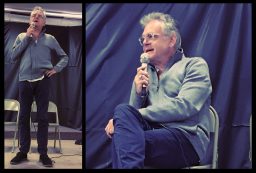 After many wall jumping, RC car flipping, laughs we headed in to sit in on McNally's Q&A. This was a Supernatural Q&A so natural the subject of Sam and Dean Winchester (Jared Padalecki and Jensen Ackles) came up. When McNally started on the show, he'd wondered what all the hype was about these two with the ladies.
When he started working with them the answer hit him. 'They're handsome sons' a biscuits.' I'm improvising. Asked: 'What was one of your favorite scenes to shoot from Pirates of the Caribbean?' McNally responded that he was 'slightly more excited to read the scene, realizing they were actually going to film it.' 'It was at the end of Pirates of the Caribbean 4. After all of this action and mayhem, I got to walk off along a Hawaiian beach into the sunset with Johnny Depp.' He added that he knew all over the world there'd be women everywhere thinking (in a gruff voice) "that lucky b******". He's a keeper. They could invite him back every year and I'd likely show up every year.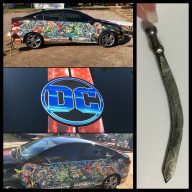 After this panel, Ian, Mr. Amos, and I headed outdoors to watch a spray painting demo by Brett Mitchell. While Mr. Mitchell worked on setting up, we hit the food vendor for snacks. We also had a few minutes to watch Shadowhawk Blades in action. And now I have this teeny tiny sword as a souvenir! I love it! And since I make most of my own necklaces, I'm thinking this may be added to one of them. We also had time to check out the little ride that Auto Nation had custom wrapped this year by Jones GraphX. Huge fans of DC Comics will love this one!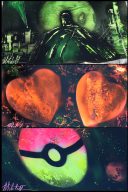 When Mitchell Studios had everything ready to go, we watched him do some pretty neat spray paint art techniques! He uses a lot of black light paint and it was genuinely cool to see his pieces come together. My favorite was definitely the Batman painting and I'm happy to say that I brought it home with me. I love buying prints at the comic cons, but it's even much cooler to see a piece come together from beginning to end and take home an original when done! He does do some commission work, so check him out if you get the chance.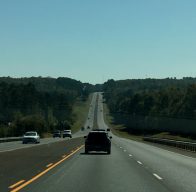 Our Tyler Rose City Comic Con trip came to a close as we headed back to the hotel, packed up, and headed home. Thank you George Jones and crew for the great experience and for making me feel at home! Your guests all seemed completely at ease and it being Paul T. Taylor's first Comic Con, I think you've created a monster and he'd be more than happy to head to TRCCC again in the future.
In closing, I'd like to add that all VIP guests in attendance and the entire comic con crew were such a great group of people. And though Tyler Rose City Comic Con is a smaller comic con, the show runners did such a fantastic job putting this little comic con together. They're a great team and they get amazing sponsors from the community and really pulled this together nicely! If there were any issues at all, it didn't show. Great job all and wishing you much continued success! Huge thanks to Mr. Amos for being a great tour guide and to George Jones for letting me loiter about the place!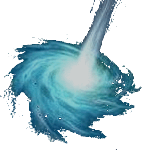 Thanks to Kenn for final audio, video embedding , and additional image staging, and many thanks to you for reading and visiting WormholeRiders News Agency.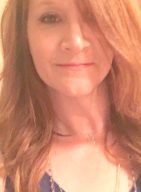 Please feel free to leave a comment here, click an icon below to share this news article, or you can chat by visiting and following me on Twitter, just click on my avatar to the right.
Thank you!
Tonja (@twotees68)