Hey The Guild fans!

Cryptozoic Entertainment has teamed up with Felicia Day and The Guild team to bring us an array of awesome new trading cards based off our favorite award-winning webseries about gamers. These tremendous trading cards showcase moments from seasons 1-3 of The Guild.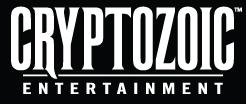 The base set includes 63 cards with 5 cards in a pack and 24 packs in a box. Be on the look out for autograph and wardrobe cards (containing clothing worn by our "Guildies") that are each randomly inserted into 1:24 packs.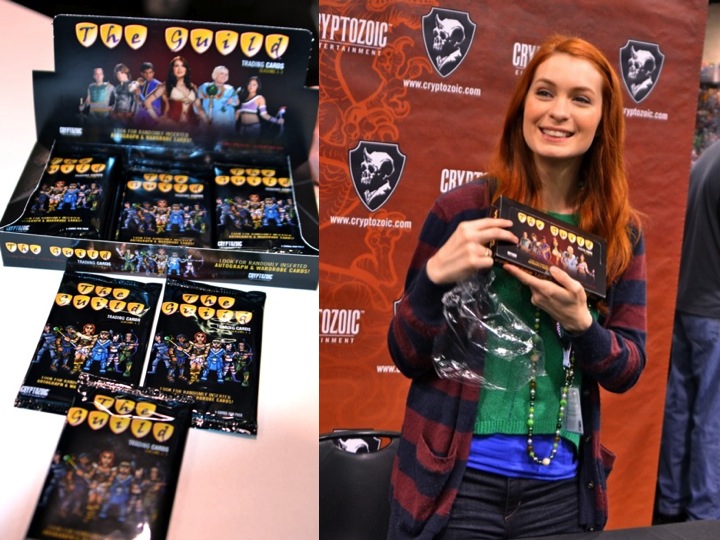 We were there at WonderCon 2012 in Anaheim at the Cryptozoic booth where the lovely Felicia Day dropped by to open up packs of The Guild trading cards.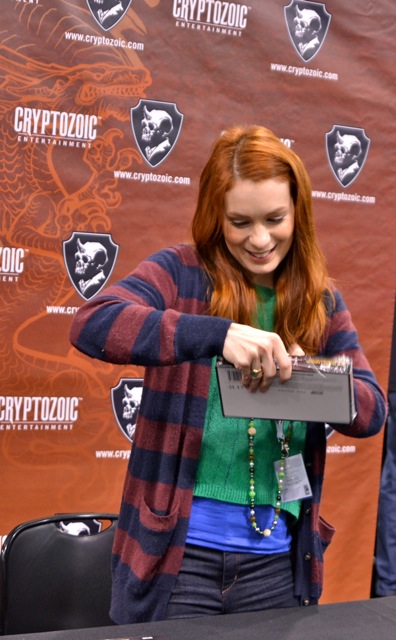 Felicia had a bit of trouble opening up the cards so she called up two lucky fans from the crowd to help her. Felicia entertained us with fun facts about the cards, including stories of her rooting through her closet to come up with pieces of Codex's clothing to be sacrificed for the wardrobe cards.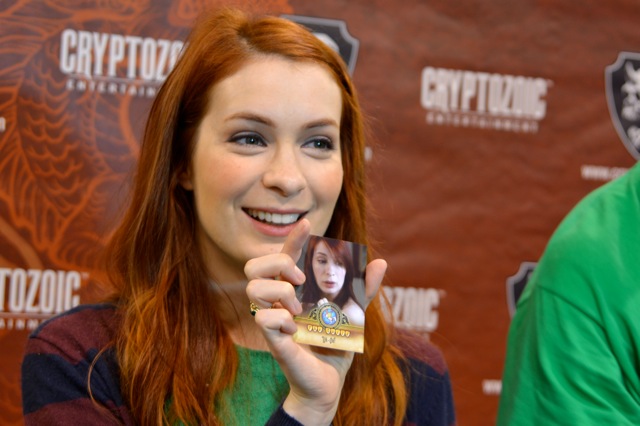 Felicia with everyone's favorite "uh-oh" moment!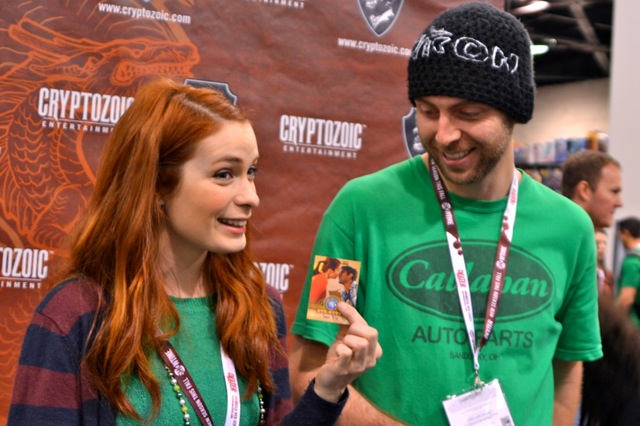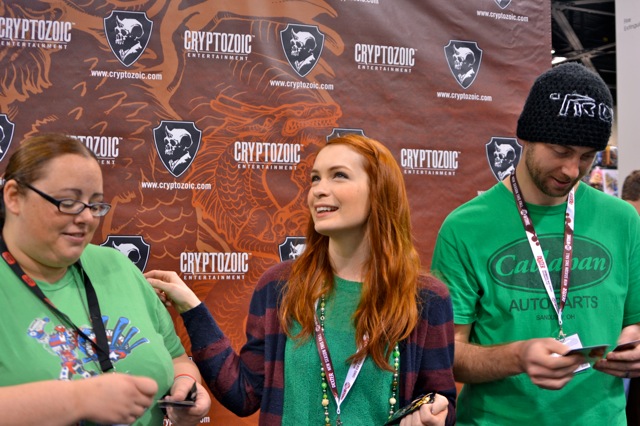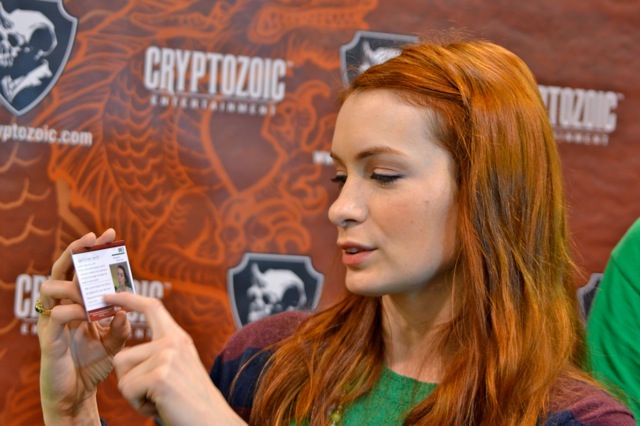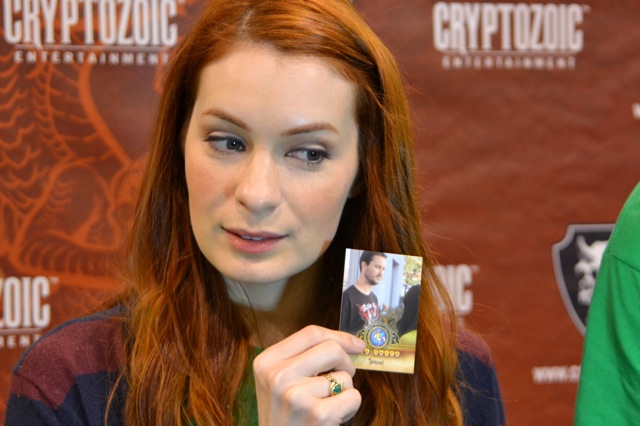 The bad boy you know you shouldn't want…. but you totally do, Fawkes (Wil Wheaton).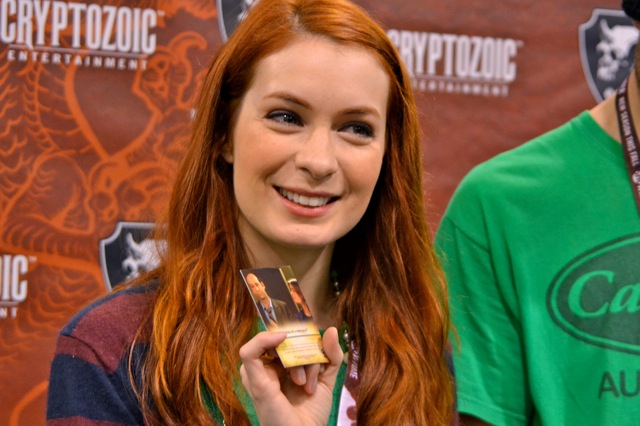 Felicia with The Guild's fearless leader, Vork (Jeff Lewis).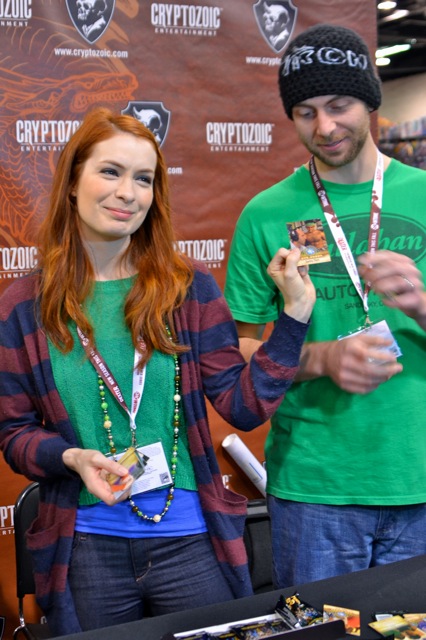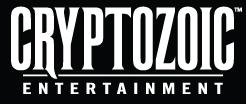 Felicia doesn't seem too happy about oiled-up shirtless Zaboo (Sandeep Parikh)… So we took this card off her hands…. AND you can get your very own set of The Guild trading cards here. 
Need to catch up on the Guild? Check out seasons 1-5 at the official "The Guild" web site!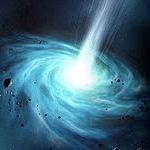 We hope you have enjoyed this article. As always we thank you for visiting WormholeRiders News Agency. Please feel free to share this news article by clicking one of the social media icons below.
You may also leave a spam free comment or question here, or feel free to visit and chat with us on Twitter by clicking our avatars or the text links in this news article.
Thank you
XO Rachelle Smith, Ph.D. & Anne Lamsa