Hello Warehouse 13 Fans!!!
This year at San Diego Comic-Con we had the pleasure of watching the Warehouse 13 panel. The panel was moderated by the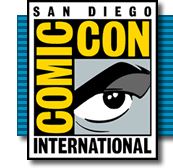 cute, and funny, Neil Grayston (Douglas Fargo, Eureka). Joining Neil on stage was beloved executive producer, Jack Kenny, and cast members: Allison Scagliotti (Claudia Donovan), Saul Rubinek (Artie Nielsen), Joanne Kelly (Myka Bering), and Eddie McClintock (Pete Lattimer).
Once Eddie was announced, he jumped off stage and ran around the ballroom floor while recording the audience on his phone. Someone yelled, "take your shirt off" (which seems to happen a lot this season, thank you Jack Kenny!) and the panel began to chant "TAKE YOUR SHIRT OFF; TAKE YOUR SHIRT OFF"… to our great disappointment… his shirt stayed on.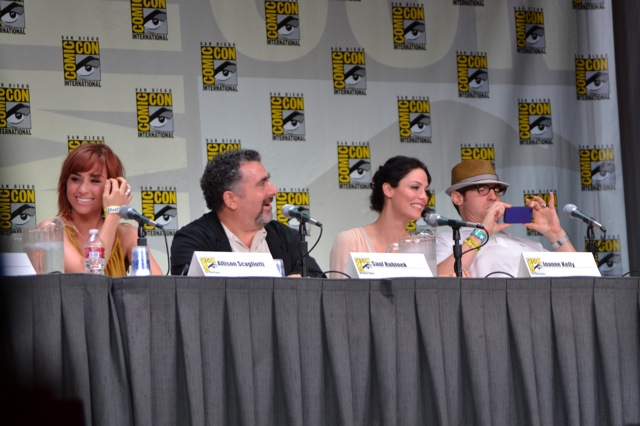 Once the panel started, Neil began asking the hard-hitting questions. What was up with Myka quitting at the end of last season? Joanne and Eddie both talked about how her decision to leave the Warehouse affected their characters this season. Joanne revealed that it was always planned that Myka would return so she knew she had a job this season.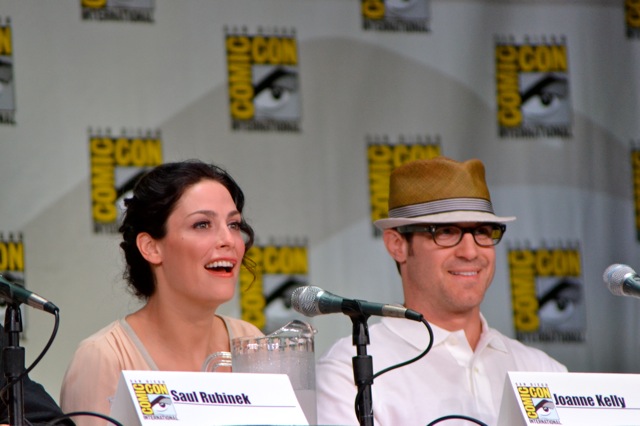 Then they all took turns and gushed about Aaron Ashmore ("The New Guy"/Steve Jinks). The whole cast seemed to be very happy with his addition to the cast and what he contributed both as an actor and as his character. For one thing, Steve, as a new guy, requires all the exposition that brings the audience up to speed. Additionally, Steve provides Claudia with a peer, which up to this point she has lacked, like what Myka and Pete provide each other.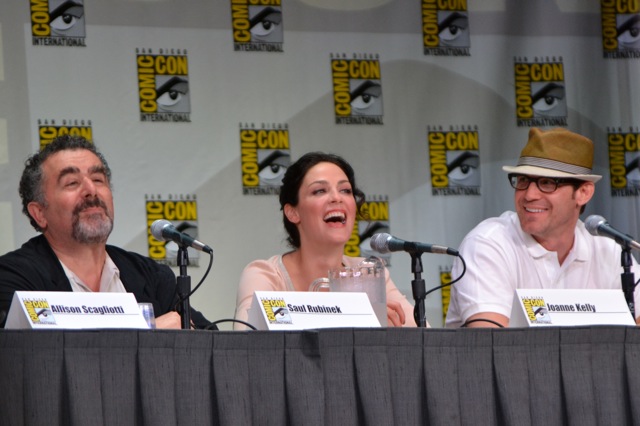 Super exciting news: They revealed that there would be an episode this season set inside a VIDEO GAME!!!! SWEET!!! It's a Eureka crossover with Douglas Fargo making an appearance!! We saw bits of it in the trailer for season 3 and it looks SUPER cool! Eddie talks about how he takes his shirt off (SWOON) & Allison gets to play five different characters. ALSO… We are going to get a chance to hear Allison sing and play guitar!!!! Can't wait for this one to air!
WormholeRiders also had the chance to interview the stars of Warehouse 13 at Comic-Con this year and we will be posting those interviews soon!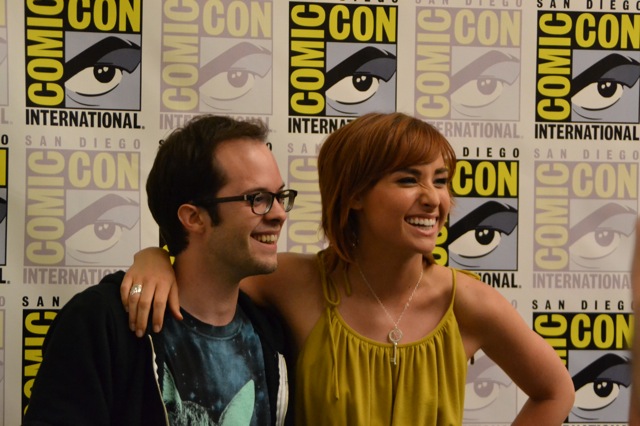 Check out the official Syfy video of the panel below. Be on the look out for when Jack Kenny threatens people with a Tesla every time spoilers are almost revealed 😉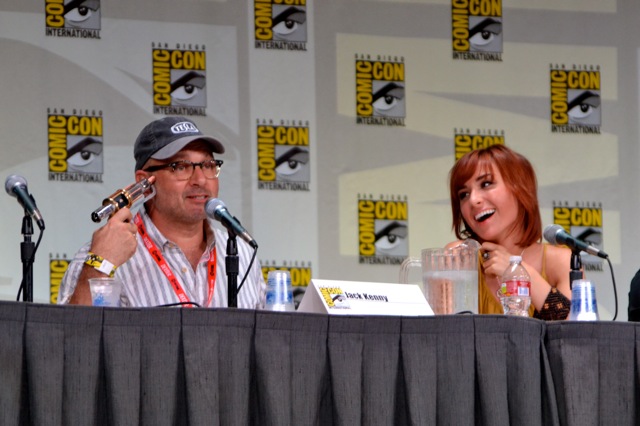 Make sure to watch Warehouse 13 Monday nights 9/8c on Syfy just after Eureka.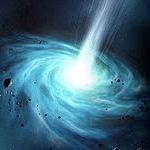 We hope you have enjoyed this article. As always we thank you for visiting WormholeRiders News Agency. Please feel free to share this news article by clicking one of the social media icons below.
You may also leave a spam free comment or question here, or feel free to visit and chat with us on Twitter by clicking our avatars or the text links in this news article.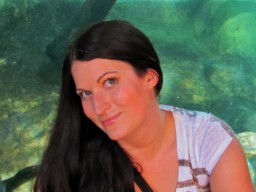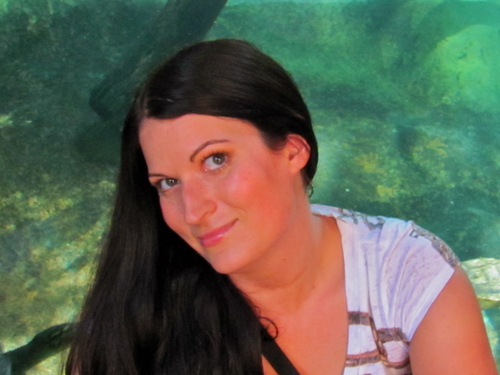 Thanks again!

XO Anne Lamsa & Rachelle Smith, Ph.D.