Hello Guildies!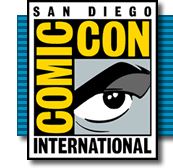 Season 5 of The Guild, our favorite award-winning web series about gamers, has finally started!
During the outstanding festivities conducted by Comic-Con International in San Diego this year, we got a chance to talk with Sandeep Parikh (Zaboo) and Amy Okuda (Tinkerballa) about the upcoming season of The Guild!
*Caution: Contains spoilers from Season 5 episode 1*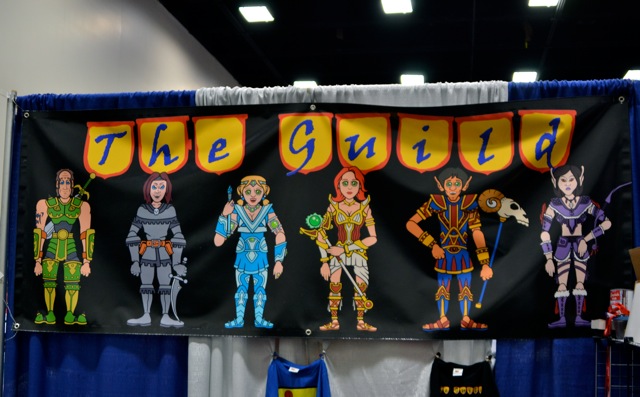 Anne: Tell us a little bit about the Guild, and what happened last season leading up to this season.
Sandeep: There's an amazing recap by the Honey Badger guy.
Amy: It's the most hilarious thing ever. I usually don't laugh at any of our jokes or videos just because it's weird…
(We all start laughing)
Sandeep: Amy doesn't even like the show.
Amy: I just feel kind of weird laughing at a show that I'm in, you know. But I was watching this and I was laughing out loud. It's really funny. So people should watch it if you need a recap.
Sandeep: That said, we basically ended season 4 embarking on an adventure to go to a convention. Vince's character, Bladezz, from his cheesy pirate dude character became sort of internet famous and became an internet meme. So then he got hooked up with tickets to the convention for "The Game", so then that's where we start. Season 5 basically starts with us in the Vork van, "Vorkmobile", just on the way to the convention.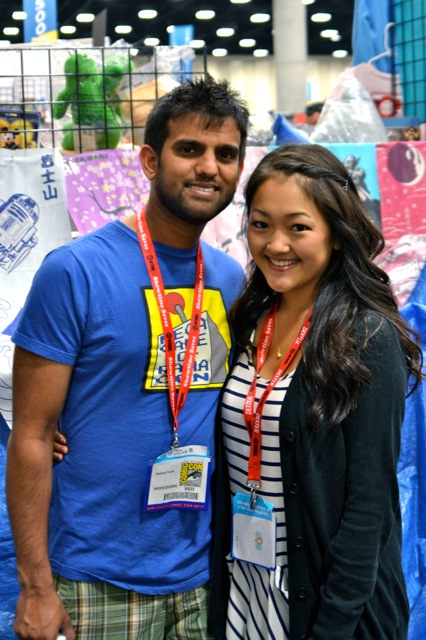 Amy: Things are not looking too good.
Sandeep: Things aren't looking so good yeah. Basically (in) season 5 each of us has like a different convention adventure. "Conventure" as I like to call it. I just made it up now.
Amy: Good one.
Sandeep: Yeah, and they're really fun.
Amy: Everyone has really great storylines
Sandeep: Yeah, different story lines that sort of all tie together, like all these different things you've experienced at a convention. You know it all happened to us to the extreme, of course. I can basically say that Zaboo's character goes insane. This is like the craziest I've ever played this character. It was a lot of fun for me personally. It was a totally new direction for Zaboo, so it was very cool.
Anne: So Amy, I know Tink has a very major storyline. How was (it playing) that?
Amy: I'm really excited for Tink's storyline. I feel like, everyone's like "oh, you worked so much this season, you're in so much" and everyone's jealous that I worked the most days this season, but I think it's about time Tink gets (her time in the spotlight). Season 3 she was kind of, I thought I was being written out, and then season 4 kind of moved back in, but season 5 I feel like I got to do a lot more than I usually do, so I'm really excited. I guess I really won't say anything. You learn a lot more about my character.
Anne: Were you surprised by some of the things that you learned about? Had Felicia told you anything before you saw (the script)?
Amy: No, I didn't know anything about Tink. I definitely learned so much about her reading the script for season 5.
Rachelle: Are we going to get to learn your real name?
Amy: You do learn a lot about Tink, and one of the things you learn is my real name, and it's really funny.
Anne: I was a little surprised how much Codex flirting with Zaboo was in the first episode. How was it playing that?
Sandeep: Our paths definitely take an interesting road this time around. I can commend Felicia for making it (realistic). I think she really stays true to the characters. I don't think she jumps the shark at all. I think it's very believable and interesting what ends up happening, it's cool. I think she did a really masterful job of sort of changing her (Codex's) motivation in a way and making her sort of realize that Zaboo might be the guy for her and then we explore that in a really funny way this season.
Anne: I love how clueless Zaboo was.
Sandeep: Yes, he is an idiot. Yeah, as we all know, he's not the best at reading social cues.
Amy: Especially from girls.
Sandeep: Right, especially from girls.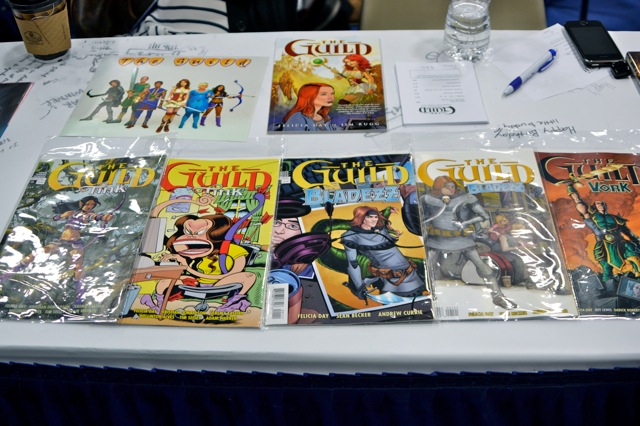 Rachelle: Sandeep, we wanted to ask you a little about your other projects.
Anne: Yeah, what is up with The Legend of Neil (a web series Sandeep created) DVD?
Sandeep: Well, by the time this goes out. I think we'll finally have our deal in place. We're like in the final, final negotiation stages with Comedy Central and Viacom to make it happen. We're basically getting the rights to produce it ourselves because it's taken so long and atom.com will be no longer actually. It's going to just fold into comedycentral.com so they're going through sort of a major corporate shift there and they didn't want to (produce it themselves). Originally they really did want to print the DVD through their own distribution channels and everything but it's too complicated and it would have taken maybe years to get it going. So I was just like, "hey guys, let's just find a way to make it ourselves then". So we are going to do so. My plan is to get it out by this holiday season. At the very least, all the episodes will be available download-to-own on iTunes and CreateSpace, and you know worst-case scenario I think that the DVD will be out in the spring. But I'm trying to make everything happen to be out by the holidays- Christmas, Hanukkah, and Kwanzaa and New Years.
Rachelle: Amy you're at a really exciting point in your life. You just graduated from college. Congratulations!
Amy: Thank you. Yeah, it's a little scary. I mean I feel like I've been acting for a while but I've always had school that I was focusing on. That was like my number one priority, and now it's just acting. So it's a little nerve wracking, but exciting at the same time, I've never really focused all of my attention on this so we'll see.

Rachelle: Any other projects going on?
Amy: No, not right now. I'm just auditioning and seeing you know what this whole thing brings me. But, hopefully there'll be something soon.
Anne: It was great talking to you guys and I want to thank you for interviewing with us.

Sandeep: No problem, thanks for having us.
Amy: Thank you.
We would like to thank Sandeep and Amy for sparing the time from their extremely busy Comic-Con schedules for us to conduct this interview. They, along with the rest of the cast, are incredibly down-to-earth and some of the nicest people you'll ever meet. If you ever see them at a convention, make sure you stop by and say hi, they love to interact with fans!

The Guild is currently in Season 5, with a new episode being released (for free!!) every Tuesday on XBox LIVE and Zune and Thursday on MSN video. You can catch up on previous seasons at watchtheguild.com and youtube.com/

Sandeep can be found on twitter Sandeepparikh, facebook www.facebook.com/sandeepparikhofficial, and Google+. For updates on The Legend of Neil you can follow them on twitter LegendofNeil and facebook at facebook.com/LegendofNeil and full episodes can be found online at www.legendofneil.com.

You can follow Amy on twitter AmyOkuda!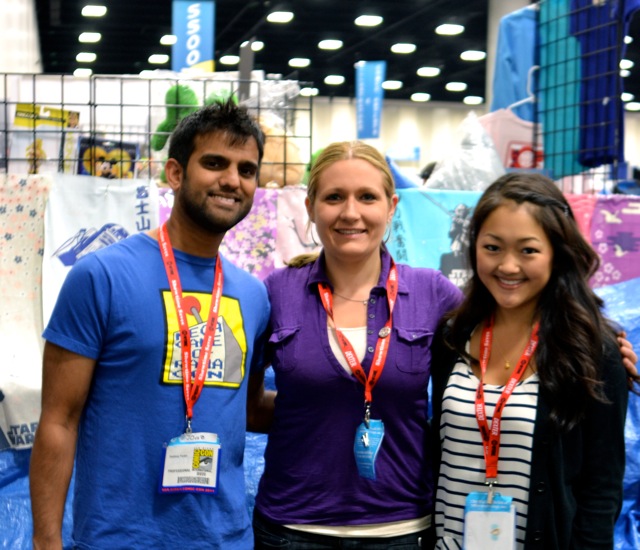 Special thanks to Brian Kameoka for making this interview happen. In the words of Wil Wheaton, we less than three you, Brian!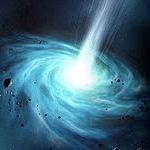 We hope you have enjoyed this article. As always we thank you for visiting WormholeRiders News Agency. Please feel free to share this news article by clicking one of the social media icons below.
You may also leave a spam free comment or question here, or feel free to visit and chat with us on Twitter by clicking our avatars or the text links in this news article.
Thank you
XO Anne Lamsa & Rachelle Smith, Ph.D.