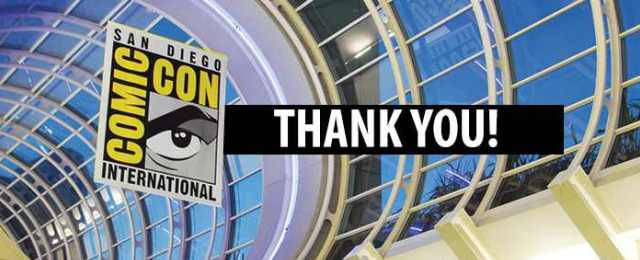 Hello my fellow Comic-Con'ers.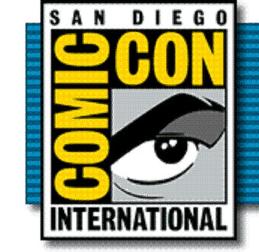 I hope you enjoyed yourself this year as much as I did. This year's con seemed to have a lot more new offerings in the way of new TV shows and movies than ever before.
New shows like The Last Ship (Eric Dane, Adam Baldwin, Rhona Mitra), Legends (Sean Bean), Dig (Jason Isaacs), Gotham (Ben McKenzie) to name a few new shows coming soon to the small screen. And such movies like Book of Life (Channing Tatum, Ron Perlman, Guillermo del Toro) or Kingsman: The Secret Service (Colin Firth, Samuel L. Jackson). There were also first time panels for two of my favorite shows, Penny Dreadful and Sleepy Hollow. I made absolutely sure not to miss them.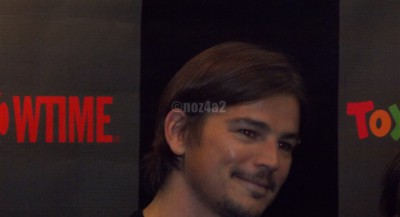 As you know, it is always madness on preview night (Wednesday), it's a chance for you to get some free swag (because let's face it, that's one of the coolest reasons to go) and to scope out where you will be running to and fro during the con. The one thing I always wish about the con is that I could clone myself in order to partake in every single panel that my heart's desire. Alas, no such luck with the cloning, but I was able to make some really fabulous ones this year.

The first official day of the con was Thursday morning and it featured a Penny Dreadful signing at the Entertainment Earth booth with Josh Hartnett and Reeve Carney. I wasn't able to get an autograph, but I did get some great pictures. It was a warm-up to the panel that would happen later that evening. Both stars were gracious and no overwhelmed being their first Comic-con. They signed autographs and took pictures like the pros that they were…such gentlemen.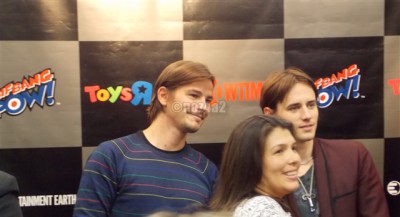 After the Penny Dreadful signing, I immediately headed over to the Hilton Bayfront and their famous Indigo Ballroom.
Thankfully the Hilton is not a far walk at all, albeit it is very busy once you get past the lobby. My reason for being there? I have two words for you…Key & Peele, one of my absolute favorite shows on Comedy Central!
For those of you that do not know what or who Key & Peele are, let me start the introductions. Jordan Peele and Keegan-Michael Key, two funny as heck comedians who got their start on MADtv and have been around doing stand up for eons. Their show is one of the funniest on TV, it harkens back to what SNL used to be, the kind of sketch comedy it was known for. They were kind enough to ad-lib at our press room meeting (included below).
I made sure not to miss this panel, so as I made my way to the Ballroom, I was directed to a very long line that started in the lobby of the hotel and wound around outside to the back patio of the hotel. Needless to say I was a bit nervous about getting in, long lines do not automatically guarantee you entrance, in fact they can mean just the opposite. Luckily the Comedy Central gods were in my favor and I made it into the panel and got a great seat. The wonderful thing about the Indigo Ballrooms are that they are smaller than the ones at the convention center, so getting a seat closer is much easier than Ballroom 20 or Hall H.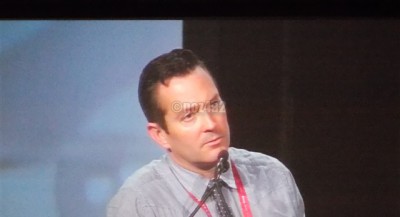 Once seated, we were treated to a funny video that had a preview of the upcoming 4th Season (which stars on Wednesday September 24th at 10:30pm) including a segment of a Comic-con like sketch where Jordan plays the iconic Stan Lee. I won't give away too much, but just say he does a great job. The moderator for the panel is the equally hilarious Thomas Lennon (Reno 911) another funny man who I love.

The introductions soon started with Peter Atencio, co-executive producer & the director of the show, soon followed by Keegan-Michael Key and Jordan Peele. The great thing about the 4th season is that some of the favorite characters of the past season will be reoccurring, which is going to be awesome, I for one cannot wait.

Lennon made a great point about how when you watch the show, "it feels like fully realized short films in a bunch of different genres" and I must agree, some of the best things about this show are that the sketches are so dense with content packed into such a small amount of time. Everything comes off flawlessly, as a director myself I know how hard it can be to make it look seamless and Peter Atencio does it very well.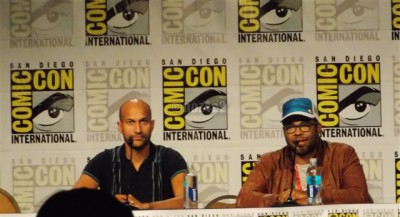 As the panel went on laughs were had by all especially by the panelists when a fan wearing a fez came up to the microphone. Both Jordan and Keegan LOVED the fez, loved it so much that as soon as the fan stepped to the microphone they said "we just wanted to see the fez, you can sit down"…by the way that fez comes into reference again when I am in the press room.

One of the questions that an audience member asked was who would be a great guest star you would like to see in the show? Their answer, Obama! That would be great. They also mention Kevin Hart who is another funny man! They mentioned Forest Whitaker, who was the subject of one of their sketches (which he liked). That would be a fantastic treat, Forest is a great actor and would be great on the show.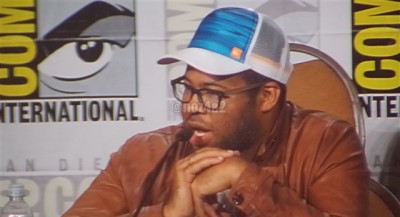 They talked about the football sketch and how Jordan wrote all those silly names in one night. That skit is one of my favorites, because they each inhabit those crazy names perfectly. Peter Atencio said that you know when one of those skits is on the agenda when you see a long table with wigs and other props laid out for the guys to try out. It is a lot of fun for the audience to watch for sure.

Heading to the press room I was hoping I could get in. I must confess that I RSVP'd a little late and therefore crossed my fingers that I would be granted entrance. Again the Comedy Central gods were in my favor and I was able to get into the press room. I was so very happy to be a part of that, it was one of the most fun press rooms I have been in.

And then something "amazing" happened. I happened to be wearing my Cult T-shirt that day and as soon as Keegan saw it he went on about how amazing that shirt was and that it made his whole day. How awesome was it, too, that I got it on video. Here is where the fez reference comes back around, I asked him if I had a fez on with this T-shirt…well as you can see from the video, his answer was priceless. To say that this encounter made the whole Con is an understatement. It was definitely my favorite highlight of the whole convention by far.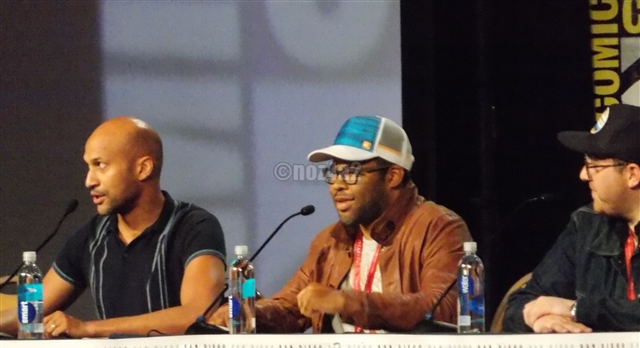 There were some great questions asked of all three men, one in particular is since they have been together so long (12 years) do they ever get at each other's throats? Keegan made a great point about "staying together for the kids" meaning the sketches and the comedy. Ultimately the answer is what Jordan said is that they are trying to make each other laugh. That is the best way to work, going to work and having a blast would be a dream come true for anyone I would imagine. "We can't enjoy our jobs if we can't make each other laugh," said Keegan about their relationship on the show. It is clear that they do enjoy what they do and that they enjoy it together. Jordan said that he couldn't imagine doing this with anyone else and I assume that Keegan feels the same way. Regardless, it is evident that these gentlemen are highly skilled at their jobs and take pride in them.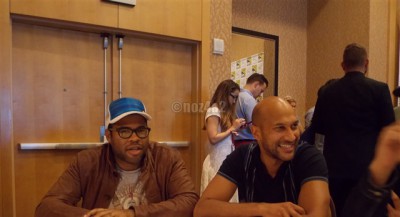 If you have not seen this show, I highly recommend it. Key & Peele were also featured in TIME magazine's 100 Most Influential People, along with a Peabody Award and Emmy Nomination. That is some serious cred (and well deserved). Their show is the kind of show that I wish SNL would be again, funny, irreverent, intelligent and just plain funny. You never feel stupid watching their show, you feel as if you know some of the characters or have met them at one point in your lifetime. Keegan said it was a true honor to have a Peabody Award, because of what the award stands for, that their work is recognized for its excellence. Jordan had said that it affects the work that they do now, it gives them a license to be more creative, not be under the gun or fear. The level of respect and love that both these gentlemen have for each other as actors and people is evident, they are truly brothers and are having a blast with their Comedy Central family.

Well, that was just a taste of the first day of the Con! Definitely a great way to start the week. More fantastic things to come in the remaining days. Stay tuned for more great panels and interview rooms. There are some great stuff coming and I can't wait to tell you!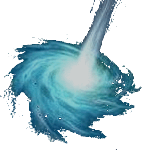 I hope you enjoyed my SDCC report from the San Diego?

Thank you for visiting WormholeRiders News Agency. And thanks to Kenn for video embedding and additional images for my report. I will be back in the near future with more on my adventures at San Diego Comic-Con 2014!

Please feel free to leave a comment here or If you prefer, you may also click the social media icons below to share this news article or as many of our readers and visitors often do, visit the WHR on Facebook or me on Twitter by clicking the links or images avatars in this news story.
See You on The Other Side!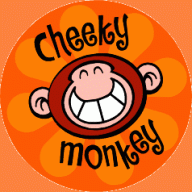 Until next time,
Regards,