Hello Eureka Fans!!!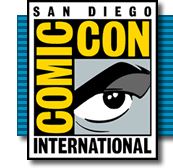 This year at San Diego at Comic-Con International we stood in line for hours so we could see the panel for Syfy's hit show Eureka and we have to say that it was totally worth the wait. The panel was moderated by the incredibly awesome Wil Wheaton (don't you just love him?).
Joining Wil were executive producers Jaime Paglia and Bruce Miller. The amazing cast present for the panel were Colin Ferguson (Jack Carter), Salli Richardson-Whitfield (Allison Blake), Neil Grayston (Douglas Fargo), and the absolutely adorable Felicia Day (Dr. Holly Marten).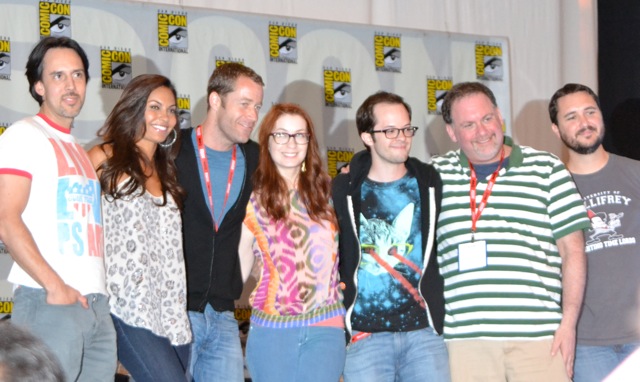 Turns out it was Colin Ferguson's birthday! Jamie announced it and the entire room sang Happy Birthday to him. It was SO cute to see him blush. He pulled out his phone and took video to send to his mother (how adorable!!!!).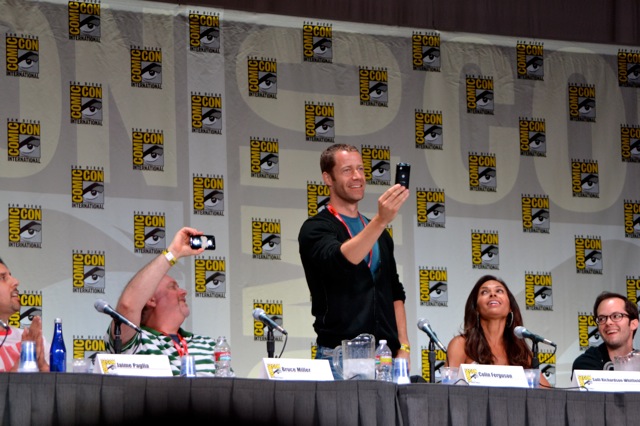 The panel addressed the changes in the show resulting from the new time line and how their characters have adapted (including the relationship between Jack and Allison!).
Salli discussed the pivotal episode she had the opportunity to direct this season (Omega Girls: set to air on August 08, 2011) and how it has changed her perspective as an actor.
Jaime Paglia also revealed super cool news. Due to the success of the previous Christmas episode they were asked to write another, and it will be…. wait for it…. ANIMATED!!! HOLY COW! And not just with one kind of animation, but with many different animation styles.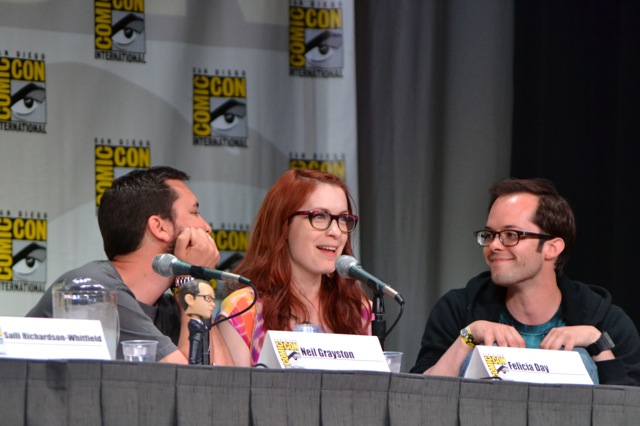 The best part of the panel, hands down, was when Wil asked Felicia about the love triangle between his and Neil's characters and how she felt about working with them. Anytime Wil and Felicia are together it's nerd comedy gold. Add in Neil and you know things are about to get HIL-ARIOUS! They both sat next to her and gave her puppy dog eyes. From the interaction on the panel it's obvious the three of them get along famously. We can't wait to see how this love triangle plays out this season and what ridiculous moments come out of it.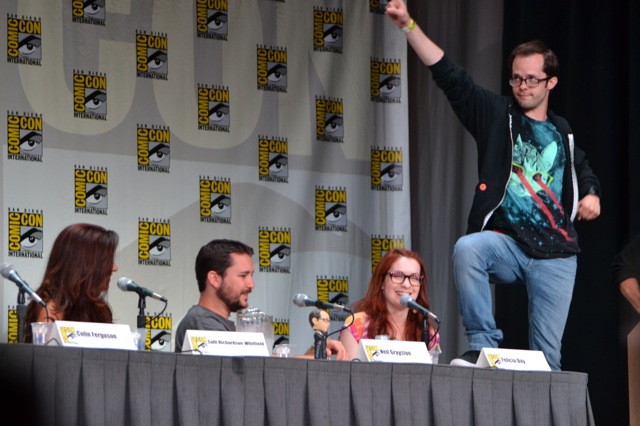 Check out the official SyFy video of the panel below and let us know what you are excited about for this season.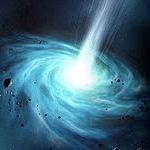 I hope you have enjoyed this article. As always we thank you for visiting WormholeRiders News Agency. Please feel free to share this news article by clicking one of the social media icons below.
You may also leave a spam free comment or question here, click the social media icons below to share this article, or feel free to visit and chat with us on Twitter by clicking our avatar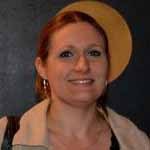 s or the text links in this news article.
XO Anne Lamsa & Rachelle Smith, Ph.D.